Wellness
Everything You Always Wanted to Know About CBD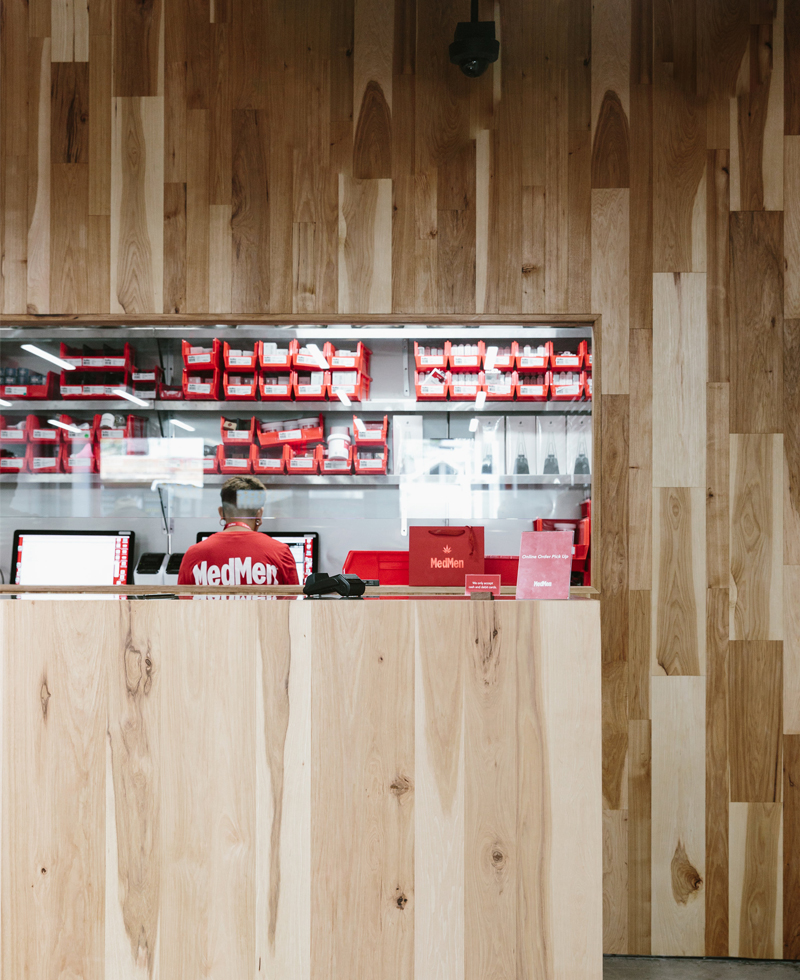 When California legalized cannabis, it seemed like every secret stoner came out from under the bleachers. Marijuana has undergone an official rebranding, moving towards a boutique commodity and away from the stoner comedies, slacker mentalities, and parental paranoia of generations before. CBD, especially, seems to be ubiquitous. But what is it, exactly?
For years, research pointed to medical marijuana's ability to aid patients undergoing chemo or chronic pain, and even helping with depression or anxiety. Now that its use is becoming more widespread, it seems to be everywhere, from skincare products to dog treats. To get the 420—oops, sorry, we mean the 411—on this element of cannabis that's non-psychoactive (read: won't make you freak out), we headed to the newest dispensary in town,
MedMen
on Abbot Kinney in Venice Beach. (Plus, shop our picks to perfect your stress-free environment.)
Rip & Tan: Can you give us a brief summary of what it's like to walk into MedMen: What's the vibe, who are the clientele, what should one expect? What makes MedMen different from other cannabis companies?

MedMen: Walking into MedMen is like walking into any other high-end consumer goods store—hence the nickname from the media "The Apple Store of Weed." The environment is clean, modern, warm and approachable, with walnut wood tables, a highly visual product display and signature touch screen menus. Our employees are all thoroughly trained to help individuals make the best decision about the products they need. MedMen does not have an average customer. From the young professional to the working parent or the retiree, everyone is welcome at MedMen. We also cater to all experience levels— whether someone is new to cannabis or has been using it for years, we have something for everyone.  

MedMen is a fully vertically integrated company so in each state we operate in we do everything from cultivation, manufacturing and retail.  Many companies focus on one aspect of the business, but MedMen does everything from seed to sale that way we can ensure the quality and consistency of product.

Rip & Tan: What is CBD? What does it do? Why have we been hearing about it everywhere, from smoothies to cocktails to beauty products?

MedMen: CBD is a compound in the cannabis plant associated with therapeutic effects such as pain management and as an anti-inflammatory. It is non-psychoactive and a great entry point for the casual cannabis user. Cannabidiol (CBD) has become very popular because of its purported beneficial effects, but without the 'high' sensation. It's a great choice for someone who wants to medicate throughout the day to help with pain, inflammation and anxiety.

Rip & Tan: What is the difference between CBD and THC?

MedMen: There are more than one hundred different chemical compounds in the cannabis plant known as cannabinoids. Aside from CBD, the most well-known cannabinoid is tetrahydrocannabinol (THC). THC is the psychoactive element of the plant that produces a "high" or euphoric feeling and can impact the body more intensely than CBD alone.

Rip & Tan: When should one take CBD? Should it just be used to calm anxiety, encourage sleep, etc. or is it an appropriate supplement to the everyday? Are there any off-beat uses of CBD that you've found to be effective?

MedMen: CBD doesn't produce the 'high' sensation commonly associated with consuming cannabis. Since it is associated with therapeutic effects such as pain management and as an anti-inflammatory, it can be used any time of day, however many turn to CBD as a sleep aid. You can ingest CBD products the same way you would any other cannabis product – smoking, vaping, ingesting and using a topical.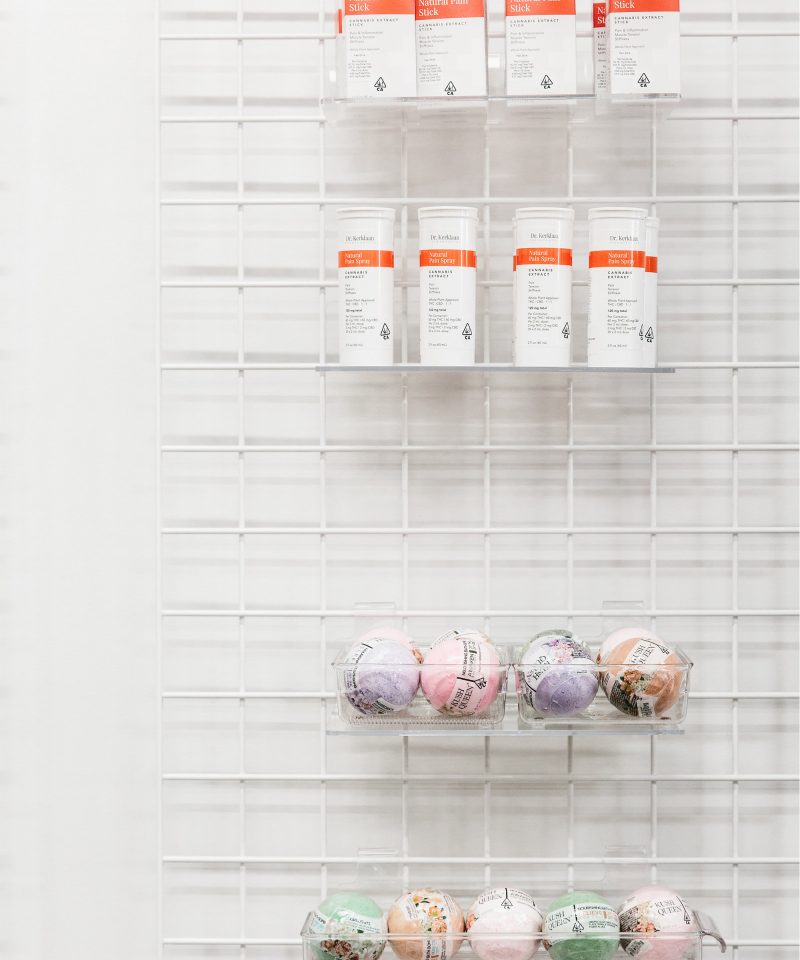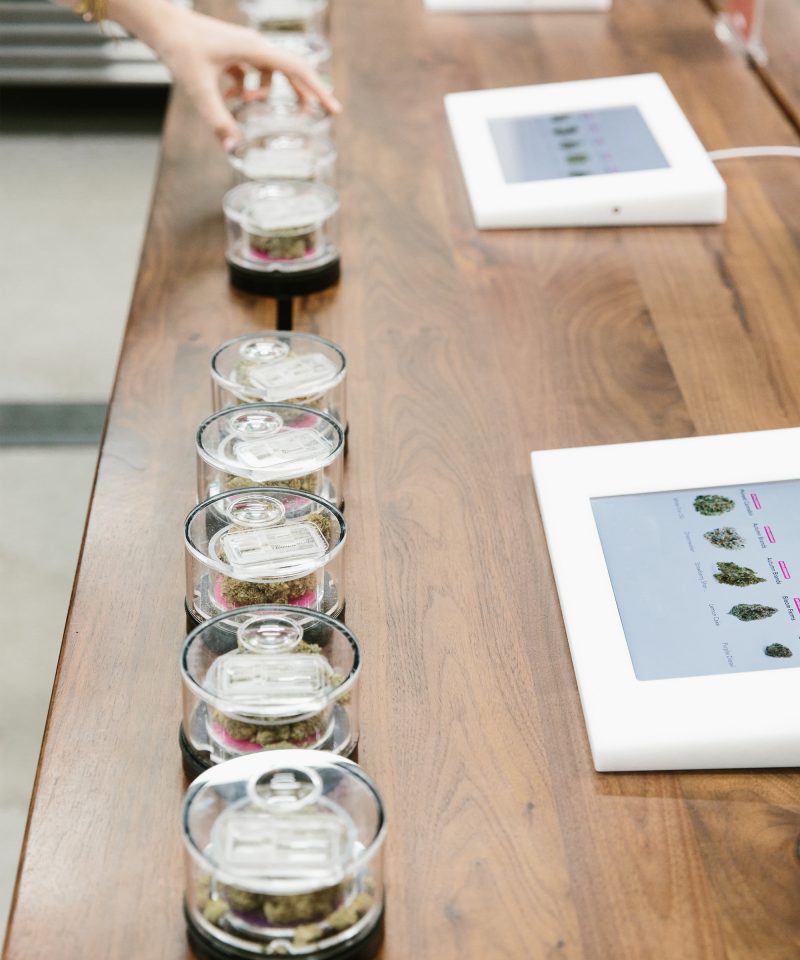 Rip & Tan: Are there any specific products you'd recommend for someone looking to try CBD for the first time?

MedMen: 1. Papa and Barkley Releaf Balm 1:3 (THC to CBD). One of our most popular products, this formulation is great for those who are looking for more CBD in their topical. The 1:3 ratio is ideal for those with chronic pain and inflammation.

2. Papa and Barkley Releaf Patches. These transdermal patches help with pain, utilizing a slow release formula. These patches are a great option for wearing under clothing after a work out or to help with menstrual pain.

3. Lord Jones Pure CBD Pain & Wellness Formula Body Lotion. Formulated with Frescolat, a natural agent that creates a cooling sensation upon contact, this lotion is great for sore muscles, joint pain and skin conditions. Celebrities love using this lotion on their feet during red carpet events!

4. Kikoko Sympa-Tea 20 mg CBD/ 3 mg THC: This organically-grown, caffeine-free ginger-orange tea is a great option to sip on before bed to ease aches and pains, relieve stress and reduce anxiety.

5. CBD Bath Bomb – the CBD Kaleidoscope bath bomb is infused with CBD extract, coconut, and other essential oils to help with pain relief, muscle soreness and to reduce anxiety. After a long day at work, soak in the tub with this citrus-scented bomb that provides a tingling sensation.

6. Select CBD Pens: The Select CBD pens are discreet and perfect for when you're on-the-go, these vape pens combine the medical benefits of CBD with plant-based oils to provide therapeutic effects, pain management and help with inflammation. They come in a variety of flavors including lavender and peppermint.

Rip & Tan: Tell us about dosage—what factors go into finding the right dose? Can you take too much?

MedMen: No. Everyone's body reacts differently, so it's all about experimenting with what makes you feel best. Always start small, which is hard to define as everyone has a different tolerance level. When it comes to vaporizers or smoking flower, you may take one hit (inhale for 1-2 seconds) and wait up to 10 minutes before repeating. Ingesting, inhaling or smoking cannabis in small increments is called micro-dosing, and it is recommended for all new consumers. 

Rip & Tan: How do you think perception towards cannabis has changed over the past ten years? Where do you see it going in the future?

MedMen: With the legalization in California and on the horizon in New York, the great stigma surrounding cannabis use is largely displaced. Part of it is accessibility and part of it is education through companies such as ours and the great vendors we carry, but people are embracing cannabis instead of their nightly glass of wine or even pharmaceuticals. It's entering the mainstream.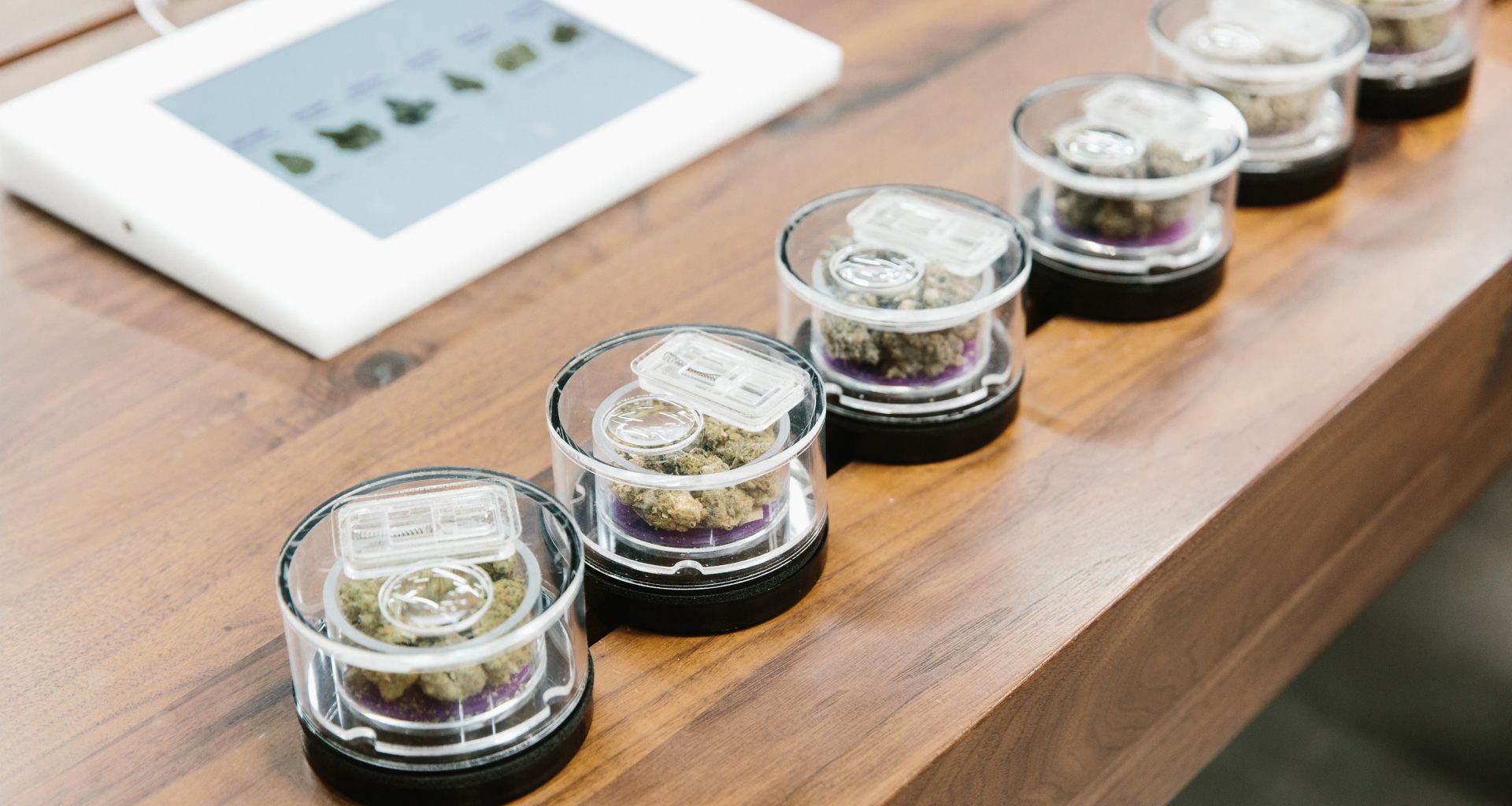 Photos by Nicki Sebastian