Entertaining
Spring Entertaining: A Vegetarian Tasting Menu at Alma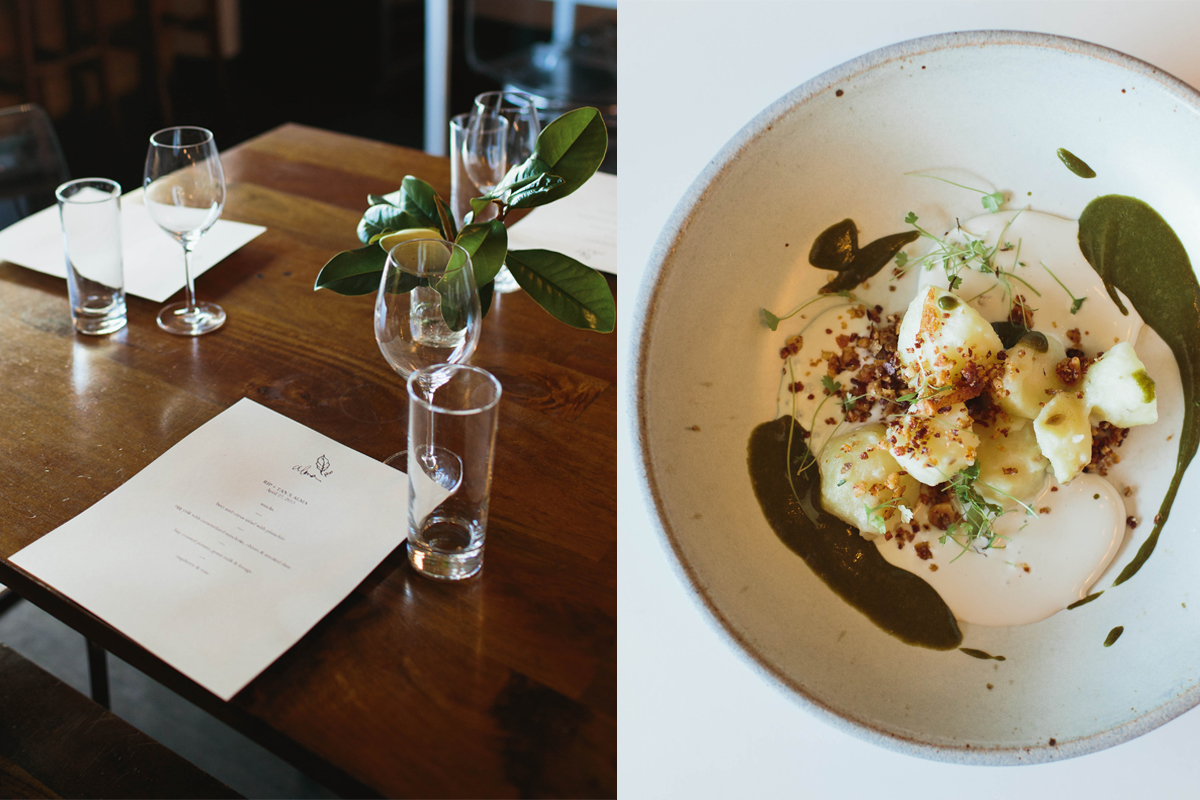 One of Downtown LA's most celebrated restaurants, Alma has long been on my list to try. Opened by partners Ari Taymor and Ashleigh Parsons in June of 2012, it has been on the receiving end of numerous awards, and boasts an ever-evolving seasonal tasting menu that features ingredients harvested and foraged from a select group of local farmers, as well as their Venice garden. Needless to say, when given the opportunity to enjoy a special lunch there with some of my favorite ladies, I jumped at the chance.
Ashleigh, who in addition to being Owner also serves as Creative Director, was so incredibly warm and welcoming. And together, she and Ari created a special vegetarian menu that showcased the vegetables and herbs they grow and source. Our meal, prepared by Chef and Owner Ari, was absolutely amazing. Each of the courses was so special – an inspired combination of unexpected flavors and textures – and the artistry with which they were prepared and presented, remarkable. My favorite: a Beet & Citrus Salad with Pistachio, which I am still dreaming about trying to recreate (see below for all the menu and table details). It was an experience I won't soon forget, and one I'm very much looking forward to enjoying again sometime soon. XXJKE
THE MENU
Snacks
Beet & Citrus Salad with Pistachio
Egg Yolk with Caramelized Sunchoke, Chives & Smoked Date
Hay Roasted Potatoes, Goats Milk & Lovage
Raspberry & Rose
THE TABLE
Florals – Lani Trock
Simple, exquisite displays of foraged blooms, artfully arranged in understated glass vessels.
Dishware – rustic yet modern bowls from Humble Ceramics, plates from Wine Country Clay.