Wellness
Eir NYC is the Active Woman's Natural Beauty Brand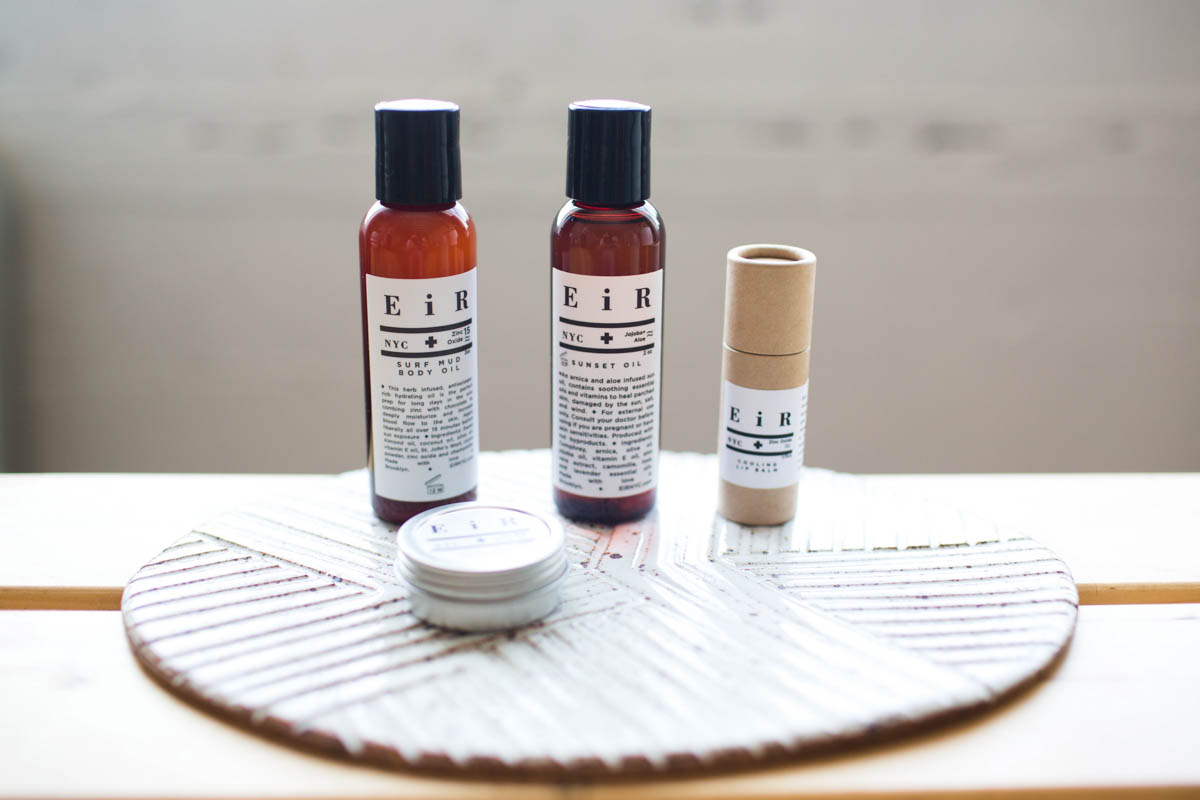 When it comes to natural beauty products, mildness is usually a selling point. Jun Lee, a New York-based athlete and surfer, saw an opportunity for a natural brand with a bit more bite. Her label, Eir NYC (pronounced "Air" NYC), focuses on organic sun protection and healing body care products for active men and women like her. She came up with the idea for the brand while recovering from a surfing injury in 2013. Jun wanted to find a more naturalistic approach to healing and protecting her skin from the bumps, bruises, and burns associated with being active and outdoors 24/7, and knew she couldn't be the only one. Her products utilize medicinal herbs and essential oils and are free of chemicals, parabens, and artificial fragrances. Here, Jun walks us through four hero products from her line and what makes each one special. XXJKE
Sunset Oil: Sunset oil is a very special product for me. It was the first oil I developed. I get super dark in the summer and wanted something to help my skin feel nourished while maintaining the color. The arnica-infused oil is great for any type of inflammation. Aloe soothes the skin and the essential oils are rich in antioxidants and have healing properties! Plus, the fragrance is just intoxicating.
Surf Mud Oil: Surf Mud oil is the only mineral sunblock body oil out there. It has a layer of chocolate along with zinc. Chocolate has so many great properties, one of them being that it helps stimulate blood flow. Your skin will get a great dark golden glow all summer if you use this product. I use a small amount as a body moisturizer every day before leaving the house.
Cooling Lip Balm: The menthol in this lip balm keeps your fresh and lips moist. Unlike other lip balms out there with peppermint essential oils, the menthol is not drying. Also, it has some zinc oxide to keep your lips protected from harmful UV rays.
Cooling Butter: This is my life saver. It's amazing for any type of burn. I cook and bake a ton and this is a magic potion you can put right on your burns. I use it on my shoulder which can get weak and inflamed from a surgery I once had. It calms the inflammation. Use it right after the shower and you'll feel fresh and tingly all over.