Entertaining
The Cheat Sheet to Early Summer Entertaining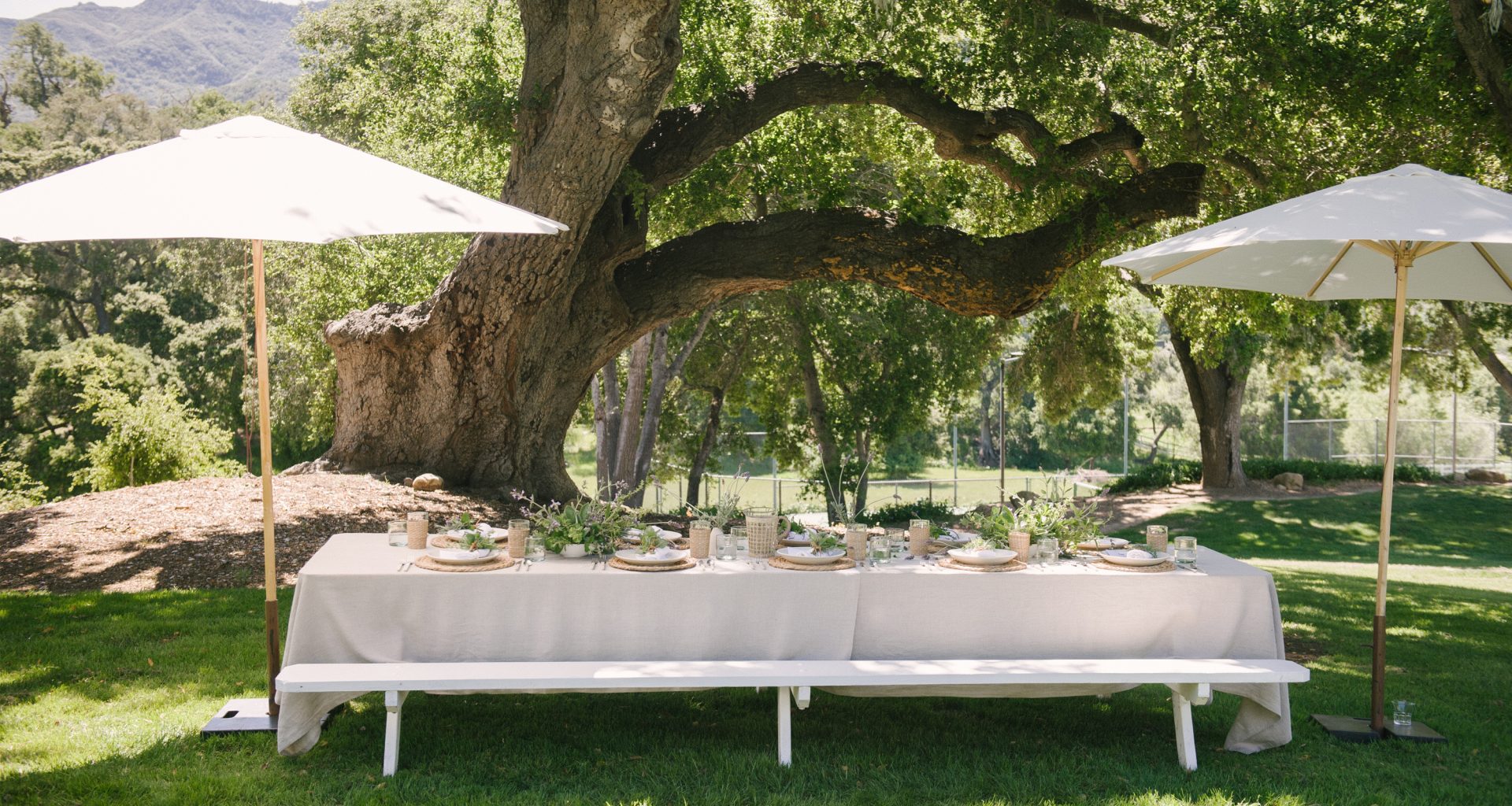 We have officially entered the perfect season for outdoor entertaining, and we're doing things the Lori Stern way. That means meals are fresh and veggie-forward, plated with edible flowers almost too beautiful to eat (though you really should, and go back for seconds). Everyone's favorite chef shares tips on plating with petals (hint: it's easier than you think!) and shares the recipe for her famous homemade crackers.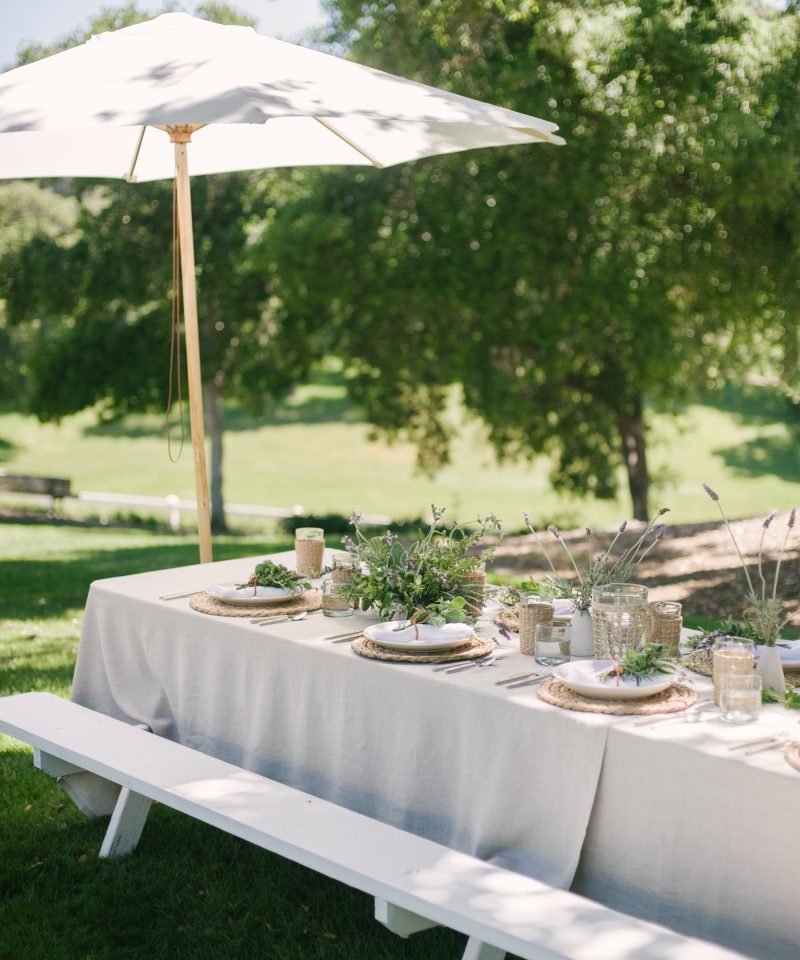 Rip & Tan: How do you adjust the way you cook to incorporate seasonal fruits and vegetables?

Lori Stern: I let the ingredients speak for themselves! I merely just try to enhance their flavors, color and versatility.

Rip & Tan: Your presentation is always so beautiful—any tips for the not-so-aesthetically inclined?

Lori Stern: That's very sweet of you to say, thank you! I love to decorate with fresh herbs and edible flowers. The secret is actually the easiest thing ever—just toss them lightly on top so they scatter a little flutter. That way, the placement doesn't look too intentional and it has a natural, wild feel.

Rip & Tan: The warmer months have some of us avoiding the heat of our ovens—how can we keep cooking at home without turning the kitchen into a sweat lodge? 

Lori Stern: Very good question!  Al fresco dishes are a go-to in my summer kitchen, like room temperature salads featuring different raw or flash-cooked vegetables, a touch of grated hard or crumbled soft cheese, and a quick dressing or sauce.

Rip & Tan: What are some easy go-to meals or snacks to prepare for last-minute guests? 

Lori Stern: I love serving grazing boards with vegetables, mezze, or cheese. They're extremely easy to throw together last minute and guests love the variety of flavors, textures and colors. I always have homemade crackers on hand which ups the ante more than anything else on the board.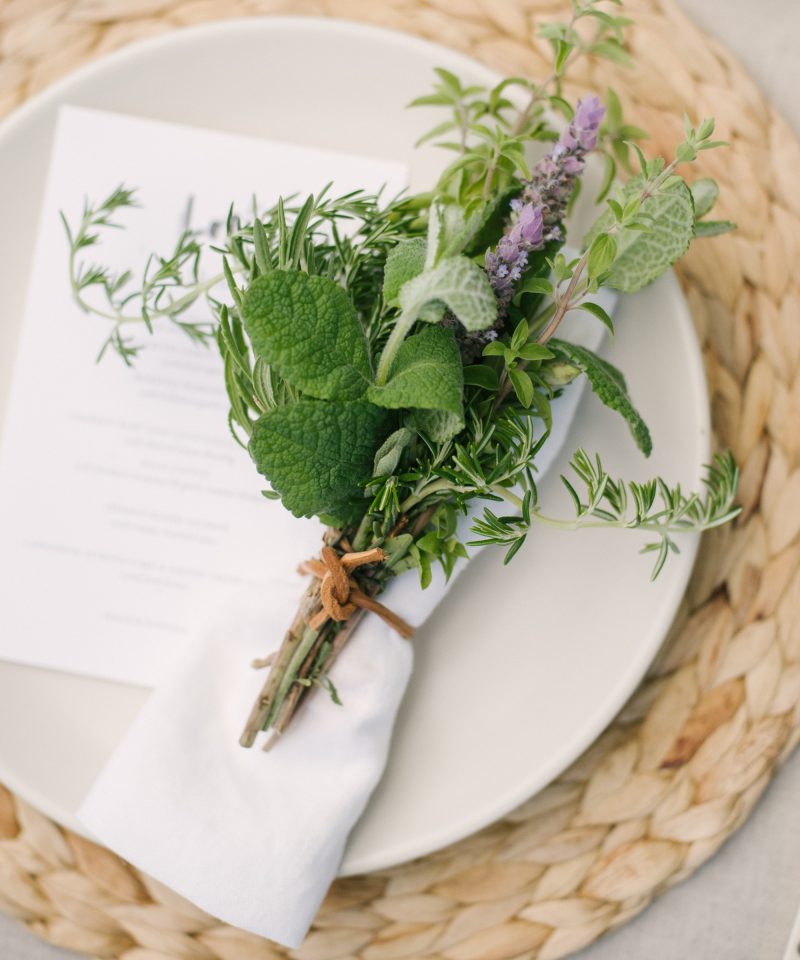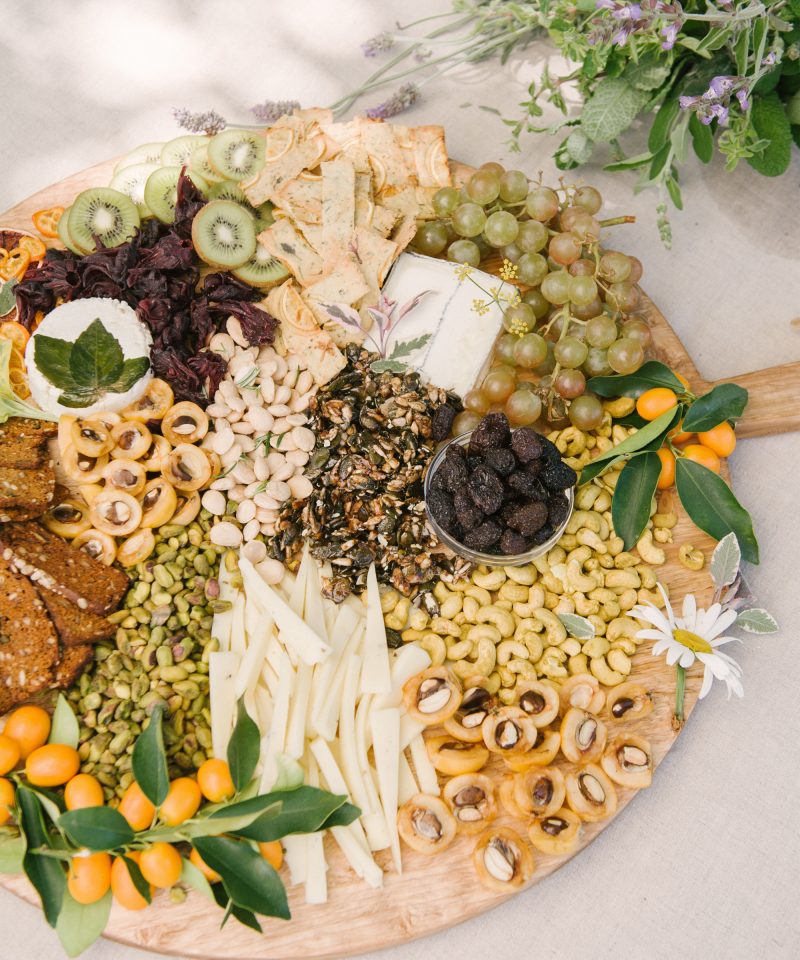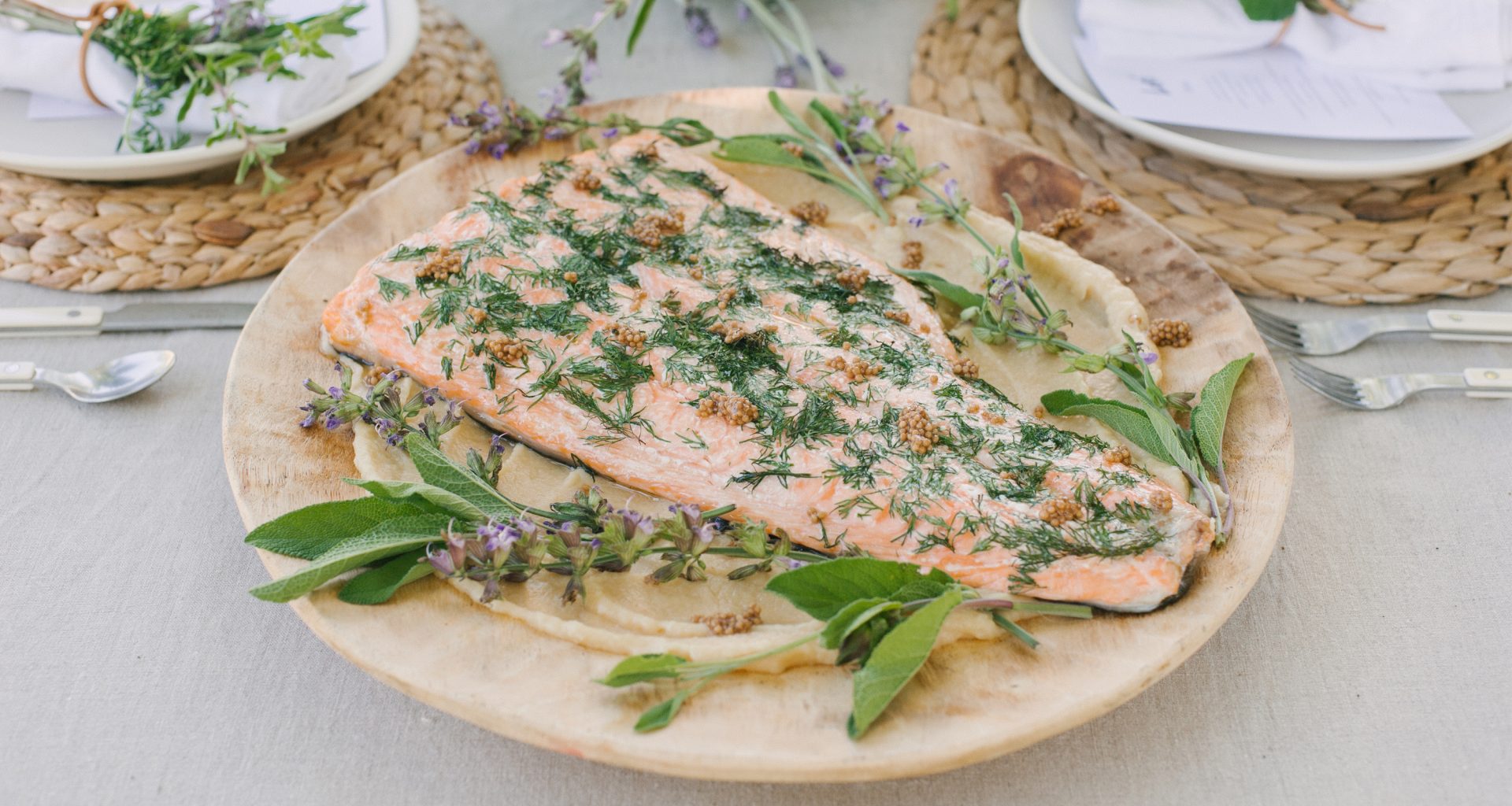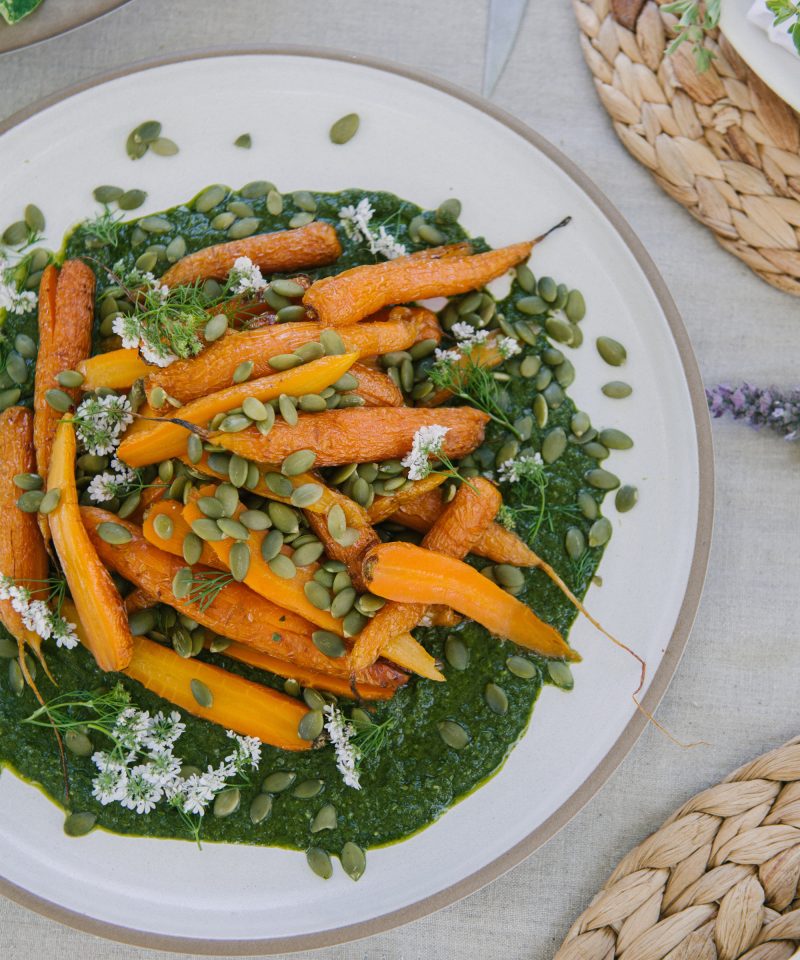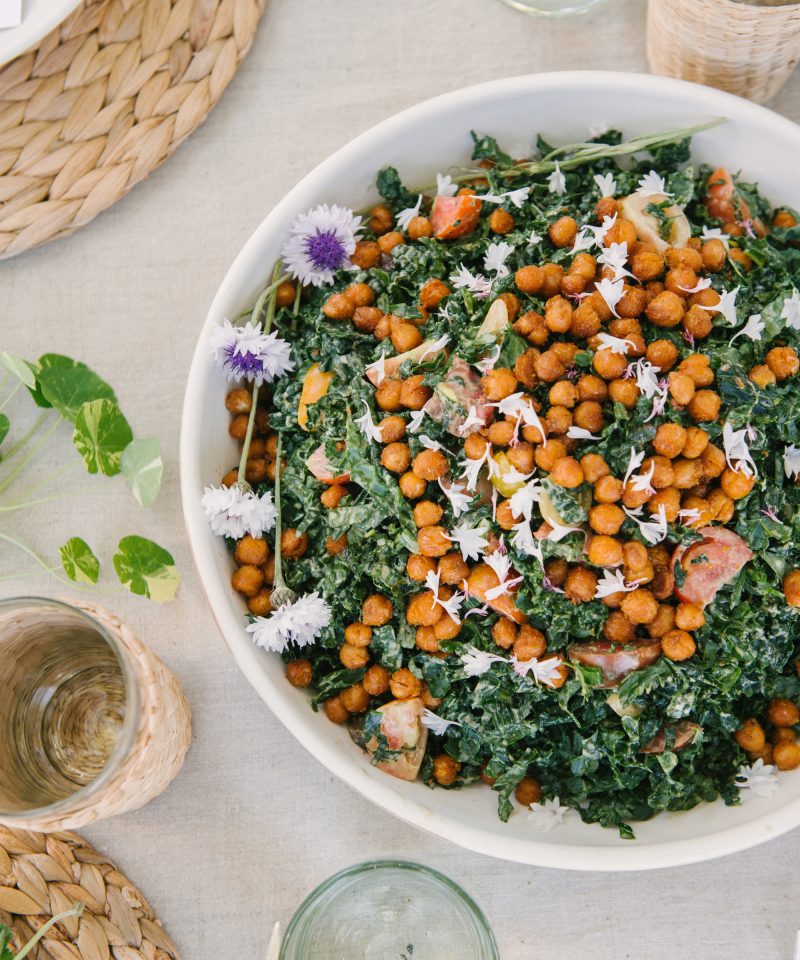 Lemony Rosemary Almond Crackers
Recipe
Lemony Rosemary Almond Crackers
Ingredients
1 3/4 cup

414 ml

almond flour or almond meal
1/2 tsp sea salt
2 Tbsp fresh rosemary finely chopped
1 Tbsp fresh rosemary or rosemary flowers leave the leaves long
1 tsp lemon zest + 1 tsp lemon zested curls
1 Tbsp grapeseed, sunflower, or olive oil
1 large egg
-Preheat your oven to 400° F.
-In a large bowl and mix almond flour, sea salt, 1 Tablespoon fresh rosemary and 1 teaspoon lemon zest, massaging the zest into the mixture to release the oils. Make a well in the center and add your oil and egg. Mix together until a ball forms. Gather a long sheet of parchment paper ( about 26") and fold in half. Unfold the parchment, then place your dough onto one side of the parchment paper and flatten so that it's a 1/2" rectangle. Fold over the top of your parchment and roll out your dough until it's about 1/8" thin, being careful to avoid creases on either side of the parchment (this will lead to imperfect crackers!).
-Damage control: if the dough cracks in some areas, just gather dough from the side and stick on to where it cracks and re-roll so that both sides of the parchment paper are smooth and your dough is the same thickness (or flatness) throughout.
-Decorate with the rosemary, lemon zested curls, or super thinly-sliced lemons. Lift up one side of the parchment and sprinkle the herbs on the dough as you'd like, then place the side of the parchment on the dough and roll out just hard enough to press the zest and rosemary into the dough. Lift up the parchment again, and cut that extra paper off so that your rolled out crackers are on one side of the parchment.
-Optional: cut your crackers into shapes. Or, you can be rustic and just bake the cracker as a slab and then break into irregular shards when it's baked.
-If you are cutting into crackers, I like making 10 cuts on the horizontal side and 2-3 cuts on the vertical side (creating long slender crackers that are nice for double dipping!)
-Carefully slide parchment onto a baking sheet and place in the oven for about 10 minutes, checking at 7 minutes. If your oven has hot spots, rotate your pan at 5 minutes. These crackers can go from perfect to slightly burned in a matter of seconds, so once they start to turn golden, take them out of the oven. Like any baked good, they will continue baking on their hot metal baking sheet after you take them out of the oven.
-Let cool to room temperature and serve! They're best same day but they will stay good in an airtight container for up to 1 week on the counter or 3 weeks in the fridge. You can toast in a preheated 325 degree oven for 5-10 minutes before serving and they taste as if you just baked them.