Living
Dunton Hot Springs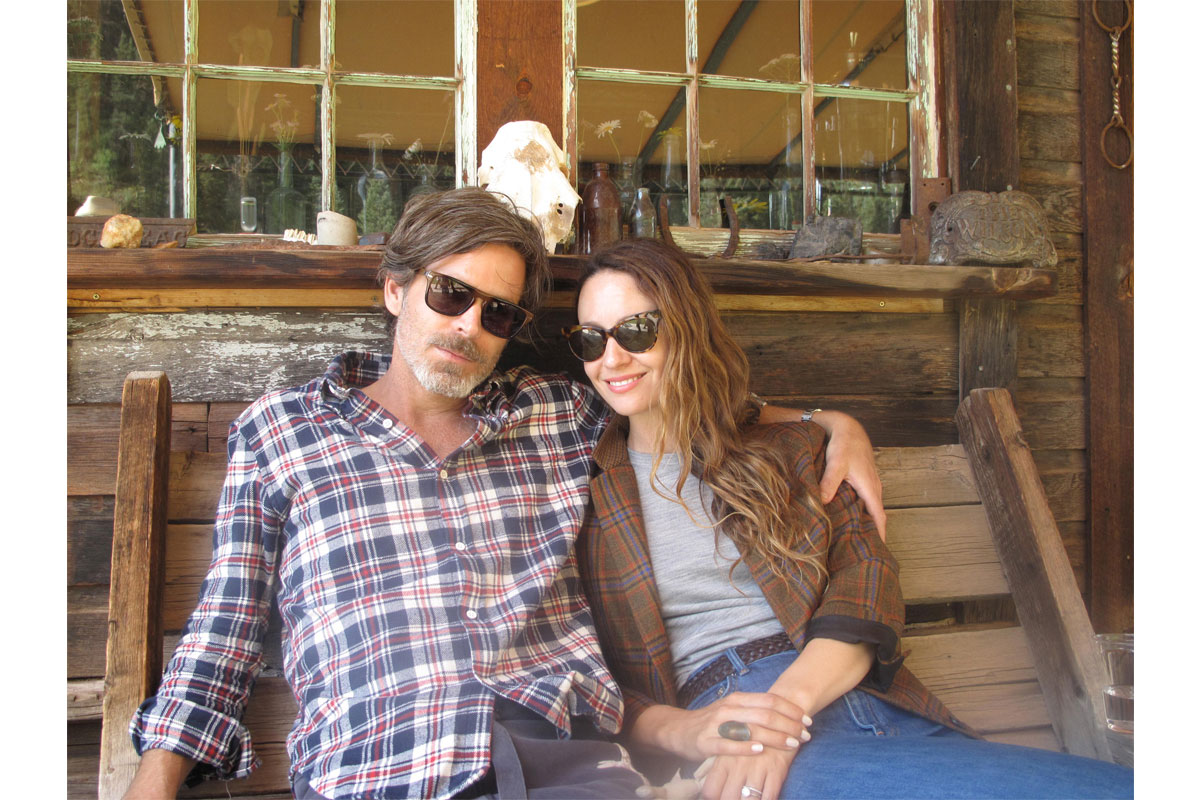 For Labor Day this year, my family took a trip to Dunton Hot Springs and had the most incredible time. My sister Saree had stayed there previously and recommended it, and upon experiencing for myself, I was completely blown away. Located an hour outside of Telluride off a dirt road (pretty much in the middle of nowhere), and surrounded by gorgeous mountains, rivers, and grazing cows, Dunton Hot springs is heaven on earth.
Dunton is a romantic old mining town made up of perfectly restored hand-hewn log cabins from the late 1800's, connected by fields of long grasses and wildflowers. Surrounded by incredible mountains and Aspen trees for days, it feels as if you have entered another world and time. The resort is situated on the most incredible hot springs, which have been incorporated inside and out for everyone to enjoy. It is beautiful, quiet, and relaxing – musts for me while on vacation.
Inside, all of the cabins have been brought up to speed and are both gorgeous and unique. We visited quite a few, and each was different and interesting in its own way. They contain everything you might need, including wireless internet, but were intentionally furnished without televisions, which I loved.
All of the cabins were amazing – you couldn't possible go wrong – but my favorites were:
Vertical Log – perfect if you needed multiple rooms, or just for the copper tub alone. The tub is rumored to have come from an old brothel, with the attached wheels used to move it from room to room.
Well House – which has a bath in the center that draws water directly from the hot springs
Christy's Tent – for more of a super luxe camping feel
Gysir Cabin – a tiny jewel box of a cabin, filled with African artifacts from the owners' personal collection
The main lodge is just as charming as the cabins. All meals are eaten together at a long table in a communal dining room surrounded by incredible photography. The rest of your hanging is done inside the lodge, which is laid out perfectly, and makes you feel right at home.
Another favorite spot was the library. Built by the owner as a gift to his wife, it is both a sanctuary and a work of art. It is filled with the most incredibly curated selection of books, and boasts a fireplace, bearskin rug and amazing whiskey bar – a space so stylish, eclectic, and warm, that I never wanted to leave.
All of the wines served come from their own Vineyards – I normally love Pinot Noir, but was really into their Cinsaut and Sauvignon Blanc. Another favorite from the bar was their amazing Mojito, made with fresh wild mint picked from the yard. The bar itself has such character, and has names carved into it including what is believed to be the real Butch Cassidy's signature.
Another nice feature is that all food and alcohol is included in your lodging, which made us feel totally at home and relaxed during our stay.
We took beautiful walks and hikes, horseback rides into the mountains, and they even set up a scavenger hunt with a guide for the kids, which was a huge hit. Some of the other activities that people tried included wine tasting, mountain biking, fly-fishing in private waters, and yoga with Jill, who was fantastic.
It was honestly one of the best vacations I have ever taken, and I hope we can make it a family tradition and go once a year. It is truly a special place. XXJKE