Wellness
Robin Berzin's Parsley Health is the Doctor's Office of the Future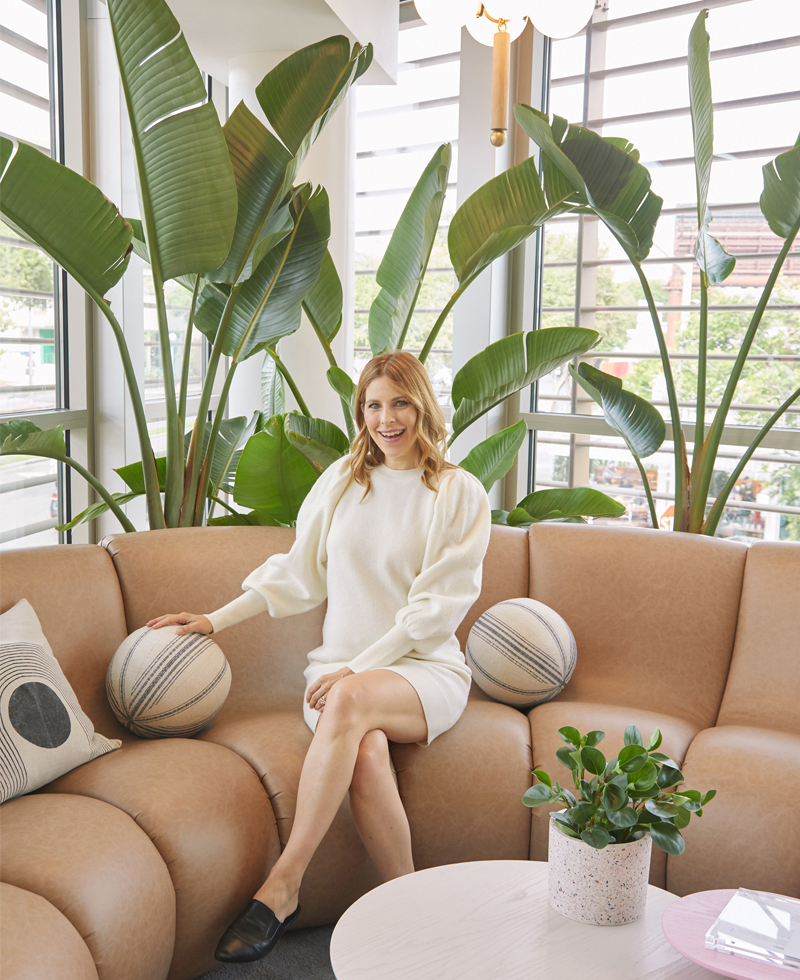 Dr. Robin Berzin
is both medical doctor and entrepreneur. Having seen for herself how often patients are prescribed medication when lifestyle changes would likely do the trick, she created
Parsley Health
to make superior-quality functional medicine more accessible. Her approach to healthcare combines the best of two often divergent worlds, traditional Western medical care and
holistic practices
, and the personalized, unhurrried attention often missing from traditional doctors' visits (not to mention an impeccably designed doctor's office space that totally flips the script on the dreary, fluorescent-lit ones that come to mind). We sat down with Dr. Berzin to learn about what's next for her unique practice and took a tour of her newly opened West Hollywood hub (plus, a code for $400 off your first year's membership).
Rip & Tan: What was your vision in founding Parsley Health? What hole did you identify in the market, and what personal experience (if any) led to its conception?

Robin Berzin: In my training as a physician, I saw the reality in front of me: most disease today is chronic and lifestyle driven. According to the CDC, at least 60% of Americans have at least one chronic condition, such as heart disease, cancer, dementia, depression, autoimmune disease, or hormone imbalances like infertility and PCOS. Over and over I found myself prescribing drugs to manage diseases that could be fixed through changes to diet and lifestyle, and that could be better understood through modern diagnostic testing that simply wasn't being done routinely. 

The field of functional medicine was doing things differently and growing quickly, but most practices were incredibly expensive, low-tech, and inaccessible. That was my "aha." I saw an opportunity to bring together the best of my training in primary care medicine from Columbia and Mount Sinai and add in modern testing and precision medicine techniques from high-end clinics through the holistic lens of functional medicine. The result was Parsley: a model that's both high-tech and affordable. It just clicked for me that this is where medicine is going, so I decided to build it myself.

Rip & Tan: Explain the process of becoming a part of Parsley Health. Who is the perfect patient for Parsley and what can they expect?

Robin Berzin: Joining Parsley Health as a member is simple—just sign up online and from there, schedule your first visit. Our doctors train at top institutions in conventional care (often internal medicine or family medicine) and do an additional training at the Institute for Functional Medicine. All of our doctors also complete an in-house fellowship at Parsley to layer on best practices in interpreting advanced diagnostic testing and lifestyle interventions.

Because our membership is built on the idea that you should have a real relationship with your care team, we offer nearly four hours of time with your doctor each year—more than enough to get to the root cause of your health concerns and create a personalized health plan. We like to use proven nutrition, supplement and lifestyle protocols first, before layering on prescription drugs. Most of our members reduce their prescription usage by 60% or more after joining!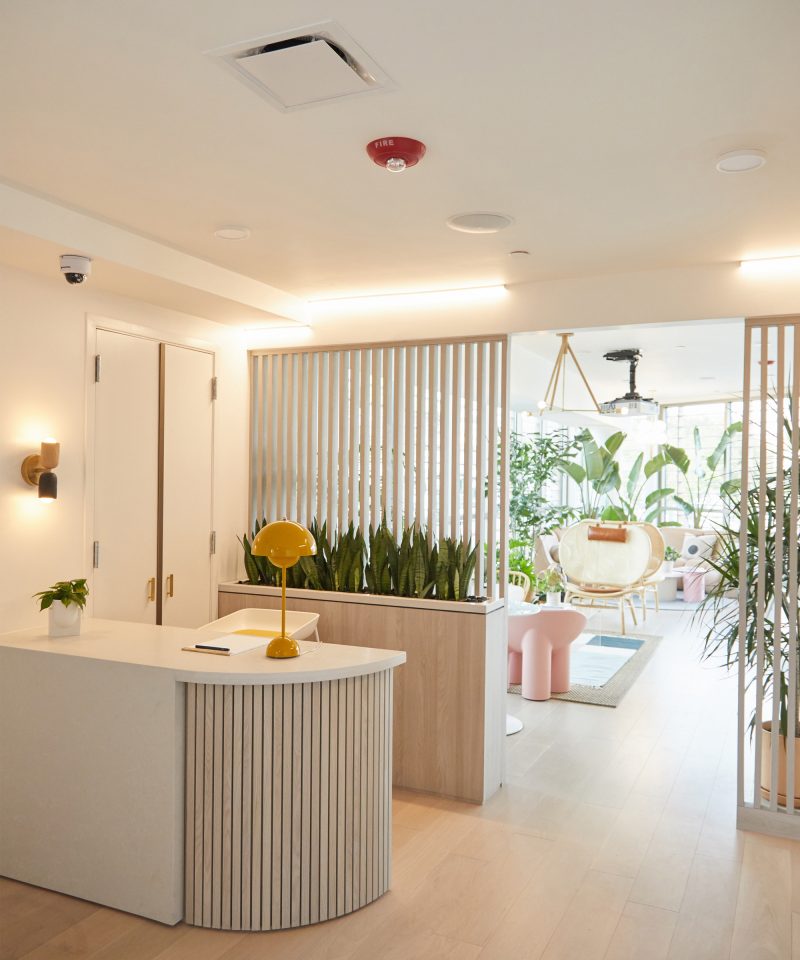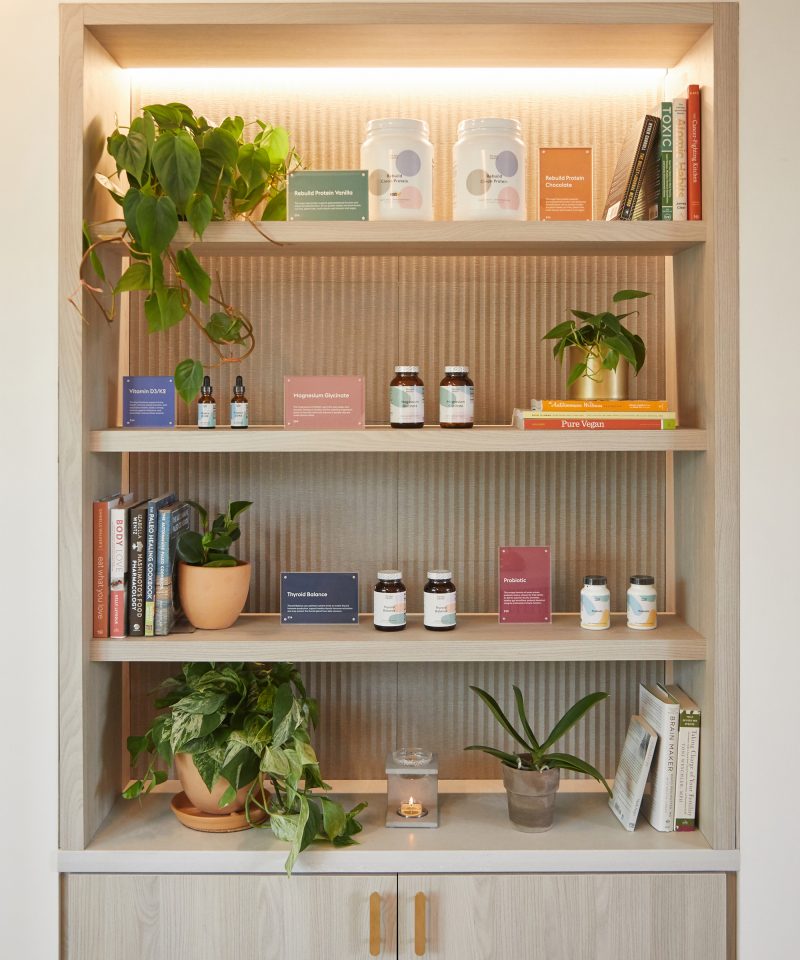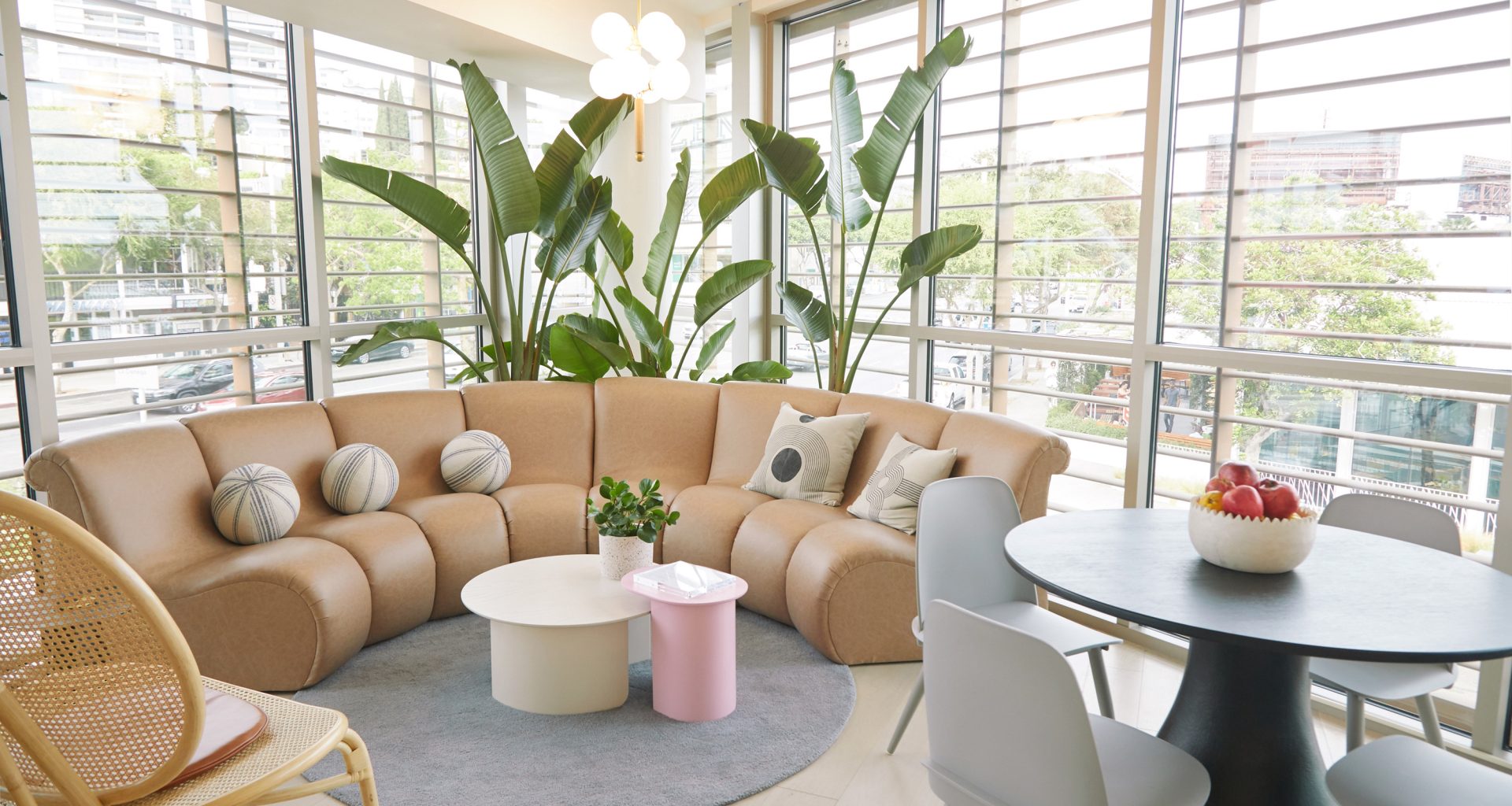 Rip & Tan: Do you have any tips for patients on talking with Western doctors about alternative practices/options?

Robin Berzin: Well, at Parsley health we're all conventionally trained "western doctors"—we've just added training in functional medicine to give us a bigger toolbox. What I love about functional medicine and precision medicine is that they both say the following:

1. We need to look at the whole person. A 15 minute yearly visit to the doctor where all you look at is basic data, blood pressure and a few blood tests just isn't enough. We need to know about how you eat, how you move, your relationships, your history and your in-depth test results in order to come up with a personalized plan.

2. From there, we need to spend time with you and get to know you. At Parsley, our first visit is over an hour, and our second visit is an hour. We also offer unlimited messaging online 365 days per year, so there's truly continuous care. A real relationship with you is key to helping guide you to better health.

3. And from there, we need a holistic plan. Medications are wonderful, powerful tools, but they aren't enough. We see every day how people can resolve chronic illness in spectacular ways by changing diet, stress management, using supplements and other interventions, sometimes paired with drugs and sometimes all on their own. 

So I'd say look for the best of both worlds—you don't Reiki a UTI away, you need an antibiotic. But you also need a doctor who understands that food is medicine and that mind, body, and spirit are connected.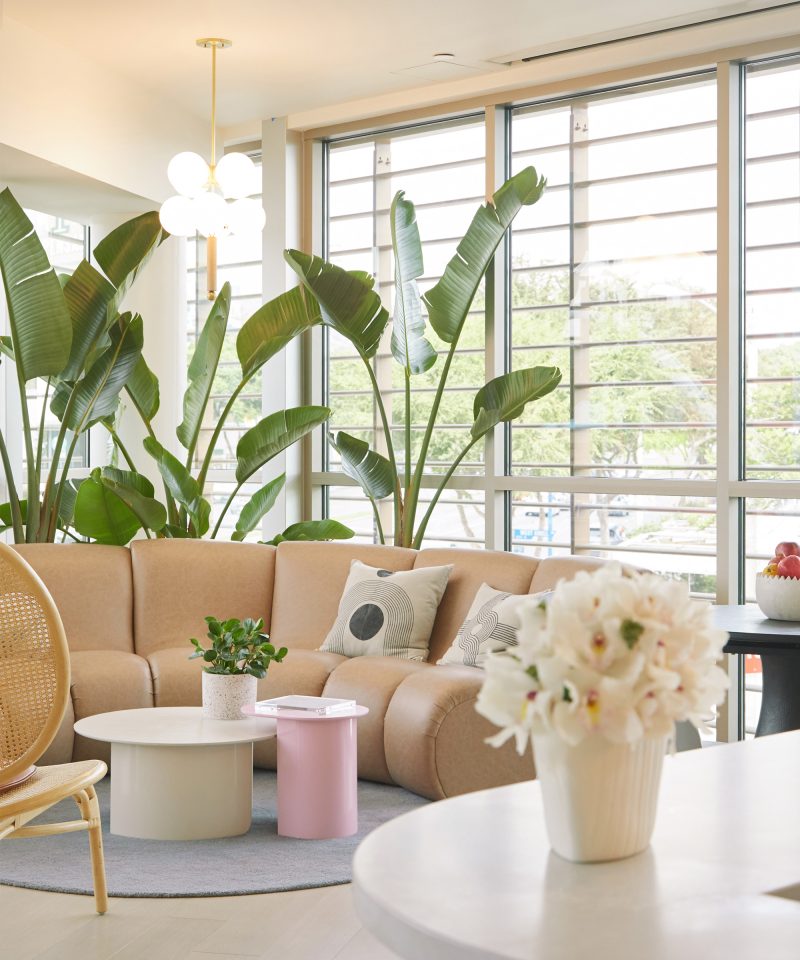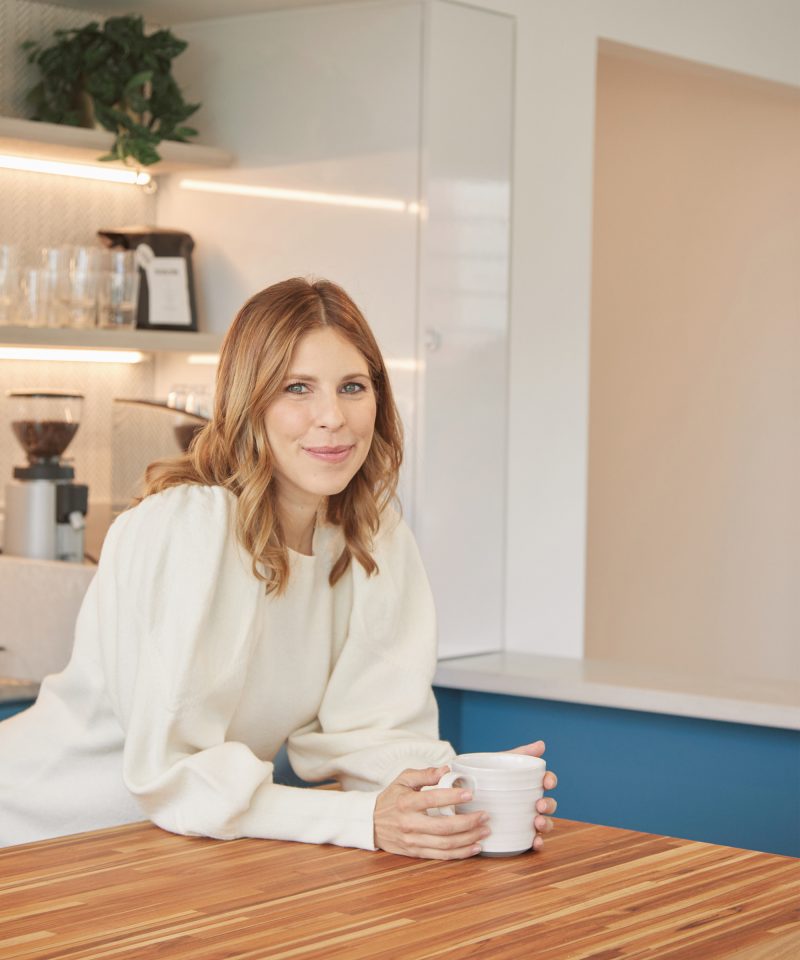 Rip & Tan: How can patients become better educated on the medications and practices available to them?

Robin Berzin: Everyone can take a personal interest in their own health. 99% of your health happens outside of a doctor's office or hospital. The more you know about your body, track which medications you are on and how you respond, and have a dialogue with your doctor, the more empowered you'll be. I realize the idea of "owning your health" can be a little scary, but that doesn't mean it's not the doctor's job to diagnose or to recommend a plan. But it is your job to speak up about how you feel, and if the doctor's plan is working for you. At the end of the day we know what the lab tests say but your story is critical to putting the puzzle pieces together—we're only as wise as you are open to sharing completely and fully.

Rip & Tan: How did you settle on a membership-style payment plan rather than the typical per-visit pay system?

Robin Berzin: Membership is a win-win for everyone. It gives us ongoing communication with you—365 days a year. Typically you can't write to your doctor and ask a question, you have to schedule a visit—and the average wait time for a primary care visit in this country is upwards of 29 days. Research shows that an ongoing long-term relationship with a doctor who knows you results in better outcomes, reduced costs, and higher patient satisfaction, so we baked this into our model. 

At Parsley, you pay an annual fee for all your services. You can pay monthly or get a little discount and pay for the year up front. We did this because this means we're aligned with you and you're paying for value, not volume—whereas our healthcare system typically pays by the visit, which implies that the healthcare system benefits from you staying sick because you keep coming back. Of course, no one in medicine wants you to be sick, so this is changing in a big way: we as a country have recognized that we need price transparency, and to pay for value. Insurance companies and the government are starting to get it. It's slow, but the future is what's called "value-based care," and that's what Parsley has been from day one.
Rip & Tan: Can those outside of LA, SF, and NYC benefit from Parsley's services?

Robin Berzin: Yes! we're now offering 100% virtual care via telemedicine—the same membership, the same great doctors and health coaches, you just no longer have to come in in-person for your first visit. 

We made this change because 10% of our members were coming to see us from other cities, states and even countries for that first visit, then continuing their care via video and messaging from there. I personally have patients who are based in five states and two countries, even though I am a New York- and California-based doctor. We wanted to create more access to our services, and telemedicine gets us there. 

We also just launched our first remote diagnostic testing service, starting with female hormones. I'm super excited about this because lots of people were coming to us for the advanced, in-depth testing we offer. Now we offer select tests that anyone, anywhere can do. We send the test kit to you at home, or if it's a blood test you can go to your local lab. We analyze the results when they come in and send you not only a write-up of what they mean, but also a plan for action. This is so missing in the diagnostics space—people always bring us their at-home testing they bought online and say, "What do I do with this?!" Now we can give you those answers directly. I'm a big proponent of all of us having more insight and data on our health and this new product powers that. 

For both of these offerings we're starting in a few states but soon will offer them nationally.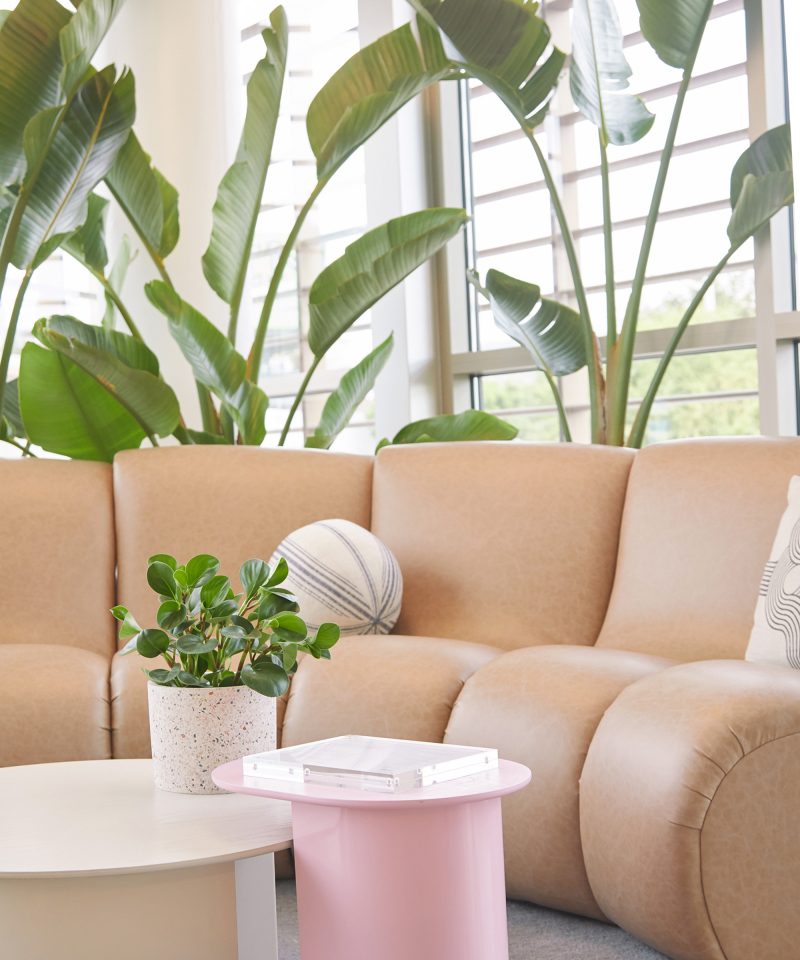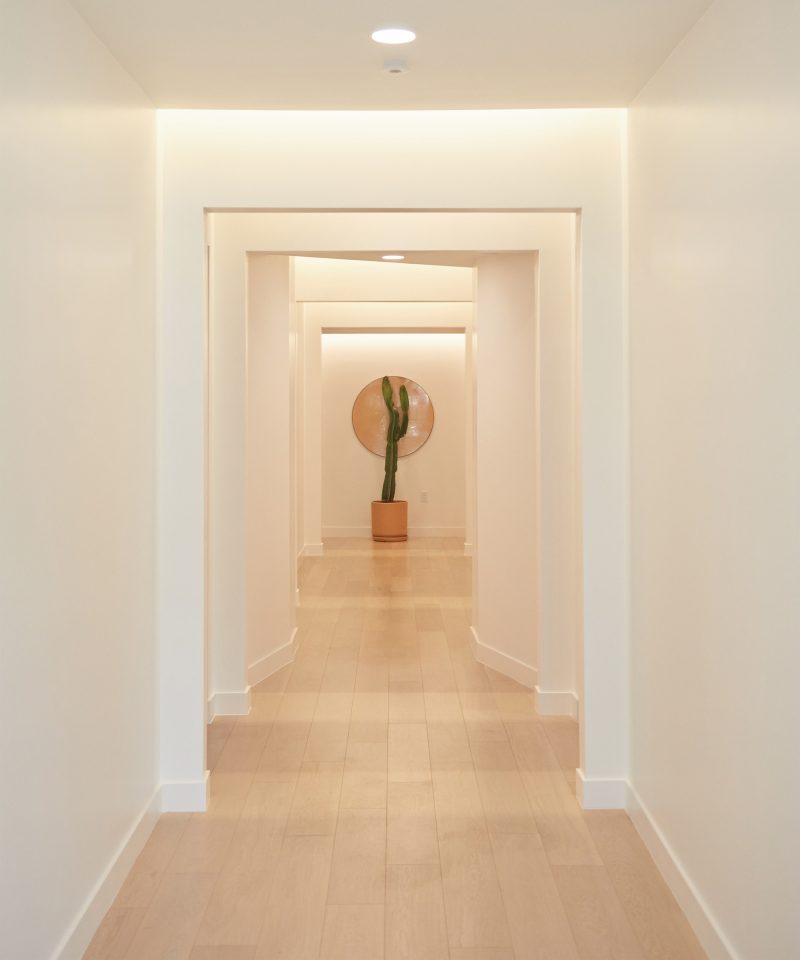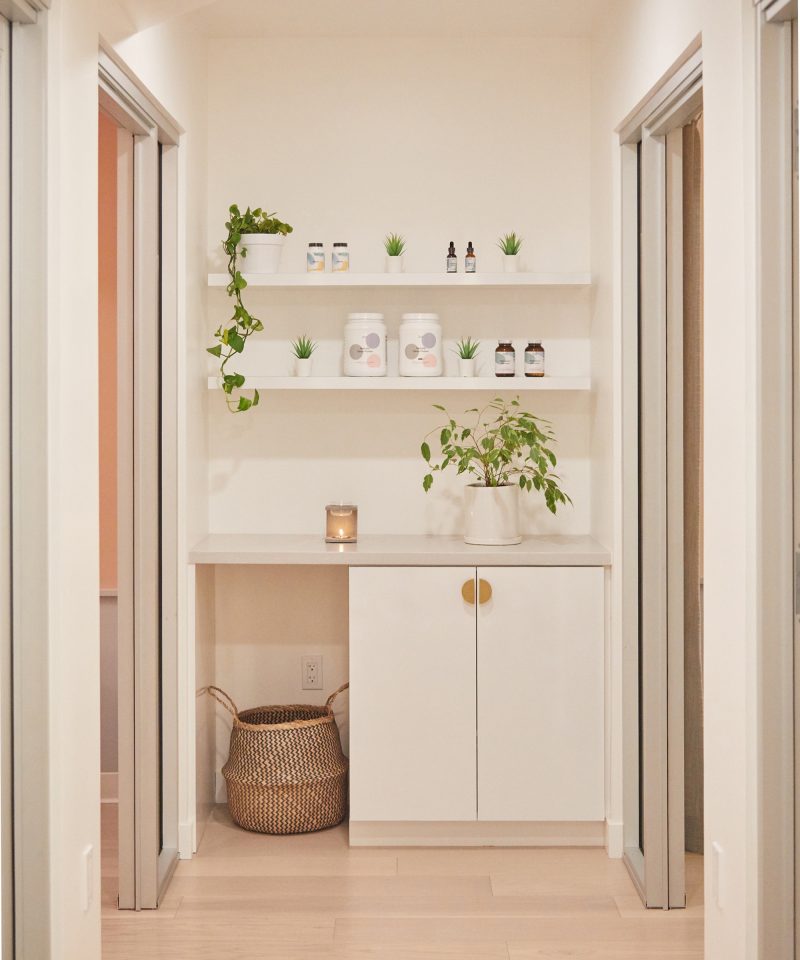 Rip & Tan: How do you toe the line between alternative and functional practices and knowing when traditional medication is needed?

Robin Berzin: What I love about Parsley is that there's no need to "toe the line"—we're conventionally trained doctors who prescribe drugs and refer to specialists whenever needed. And we're also offering modern holistic care. We're all of the above. We bring it all together based on the science. This gets rid of the conflict so many people face where their "integrative" or "Eastern" doctor says one thing and their "regular doctor" say another. That was the problem I saw that I wanted to fix. We're building upon conventional medicine and  expanding it to address a world where most of our disease is chronic and lifestyle-driven. We're simply better designed for where most people are today. 

Recently one of my mentors, a highly regarded physician and faculty member at Columbia's medical school wrote me an email, saying she was blown away by what we were able to do for a child of one of her patients. The kid had been in kidney failure and no one could explain it. Then they came to Parsley. The kid was diagnosed with a toxic mold reaction—and as a result of our care, was now better. My mentor commended us for having the courage to broaden medicine to see outside the box. That was a big moment for me personally. 

Another example: We commonly work with women to optimize fertility. We now have early data showing we're helping women get pregnant naturally and avoid IUI/IVF by uncovering underlying hormone imbalances, low thyroid function, inflammation and autoimmune and metabolic conditions that are interfering with pregnancy. We still appreciate IVF and fertility treatments—they are wonderful tools, and we refer to great reproductive endocrinologists—but we believe you shouldn't have to choose. You should have it all. 

Rip & Tan: Tell us about your newly opened LA outpost!

Robin Berzin: We're so excited about LA. For the first time, we will have our own beautiful flagship center, opening in West Hollywood in October. Our spaces are built with biophilic design, a proven architectural system that makes a space healing to the body by dropping your cortisol levels when you walk in the door. Our spaces also look and feel nothing like a doctor's office. Our NYC center has been magical and we can't wait to bring the magic to LA. We're even offering $400 off the first year of membership, for a limited time, with the code WeHo400.