Living
DIY: Natural Wax Fire Starters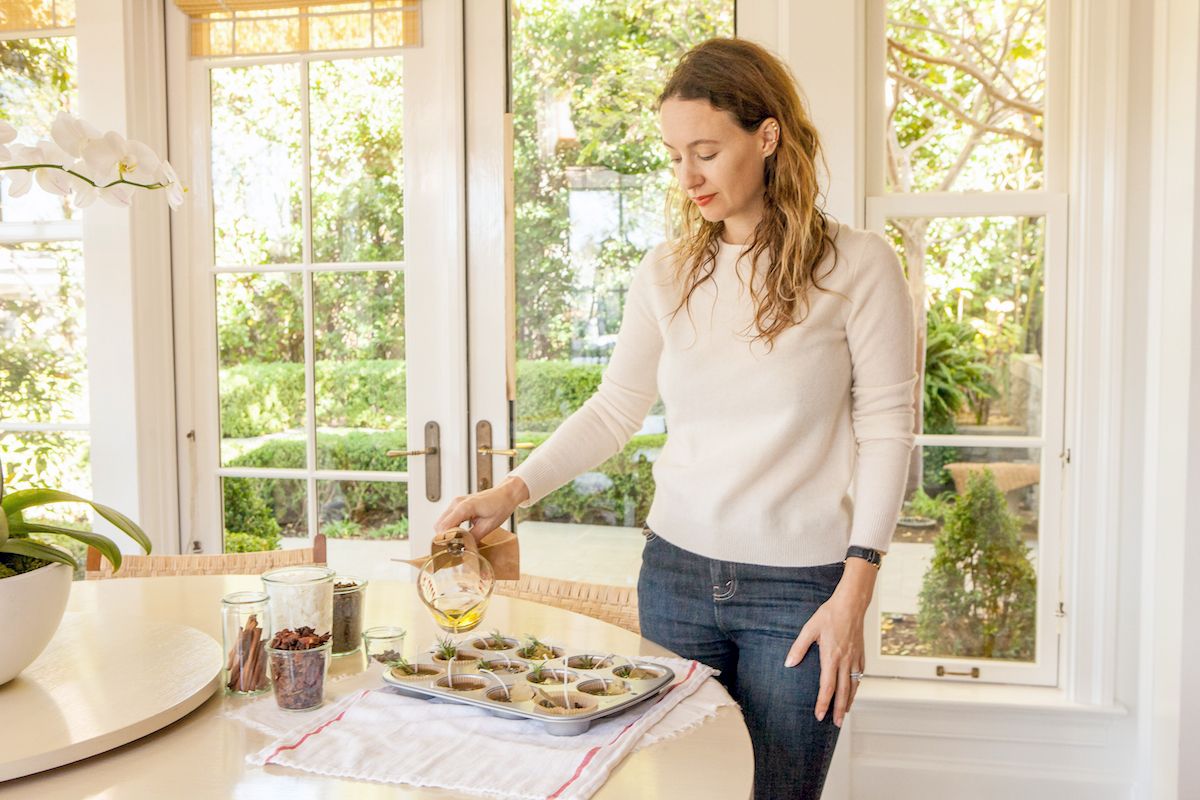 One of my favorite ways to capture all the scents of the season is through the use of all-natural fire starters (my holiday fire starters with Moon Canyon seen here). And this year, Tanner and I tried a new variation to add to the repertoire. Similar to a candle, these wax fire starters include natural elements that help to get the fire going, all the while filling the home with a warm and cozy scent. So much fun to make, they are officially one of my favorite all-natural DIYs – I wrapped some to give as gifts and made sure to pack some to bring to Tahoe for the holidays. See below for the materials and easy-to-follow instructions. XXJKE
MATERIALS
4 cups (about 1 pound) natural soy wax flakes
12 bay leaves
6 cinnamon stick, broken into pieces
2 Tablespoons dried rosemary
1 Tablespoon whole dried spices such as cloves and star anise
doTERRA Bergamot Essential Oil
Twelve 1 and ½ -inch pieces of cotton wick or string (I used these large natural candle wicks)
unbleached standard baking cups
stainless steel straining saucepan, for melting wax
INSTRUCTIONS
Line your muffin tin with paper liners. Fill each one with 1 bay leaf, a few pieces of broken cinnamon sticks, about ½ teaspoon dried rosemary, and some of your whole spices. Nestle one of the cotton wicks into the center of each cup.
In a stainless steel saucepan, melt the wax flakes, adding essential oils as desired. Pour an even amount of wax into each cup. If needed, gently press the elements down so that they are mostly submerged in the wax. Let cool completely.
Remove the fire starters from the muffin pan. Store in an airtight container, or package individually as gifts.
To use the fire starter, place in the bottom of a traditional fireplace (no gas or wood-burning stoves) in between the logs.  
Photos: Michael Wells