Living
DIY: Bird Seed Ornaments with Amy Blessing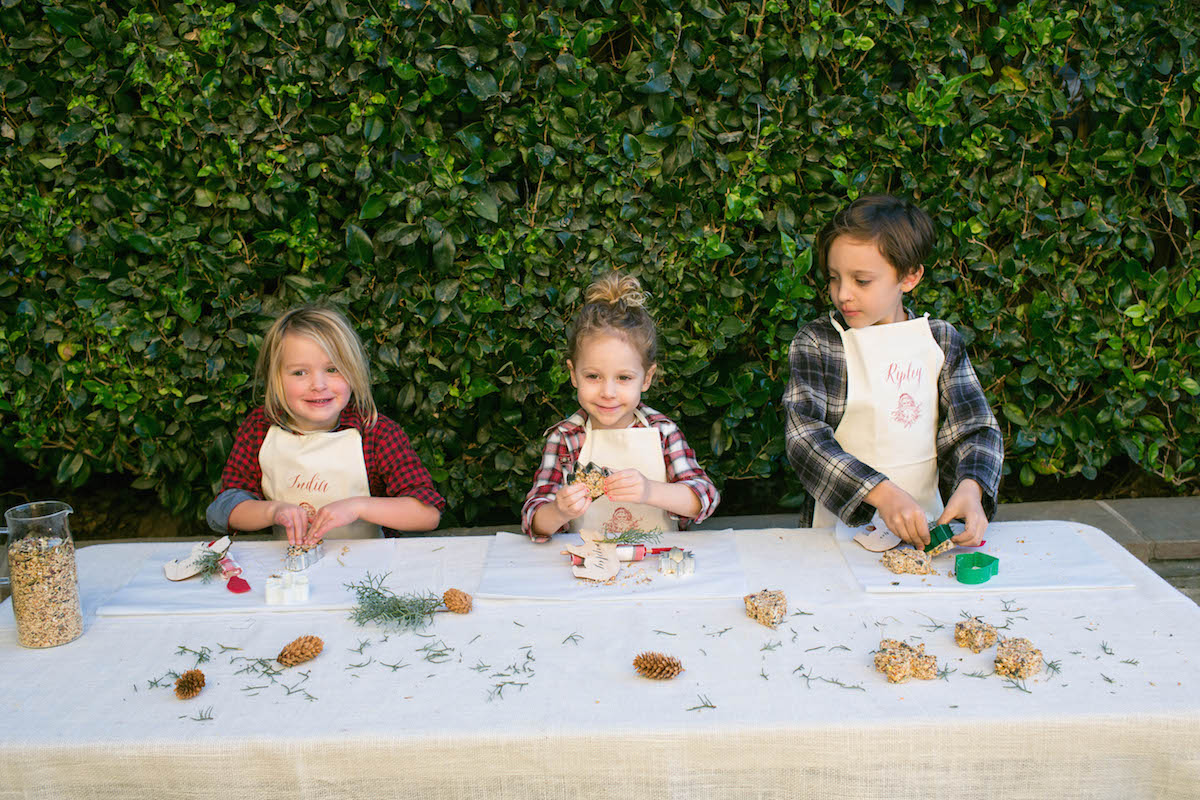 As I've often shared in these pages, some of my favorite things to do with Rip and Tan are handmade projects of the all-natural variety. And one of my main sources of inspiration for just these kinds of things is Amy Blessing (her beyond-adorable naturally-decorated gingerbread houses seen here). Our most recent DIY project: bird seed ornaments as sweet as they were easy to make. See below for Amy's instructions on how to create my favorite new addition to our tree. XXJKE
Materials:
Bird seed (a pretty assortment can be found at PetSmart)
Cookie cutters (simple is best)
Parchment paper
Cooking spray
Wood skewer
Twine
Birdseed Recipe:
1/2 cup water
2 1/2 tsp unflavored gelatin
3 tbsp corn syrup
3/4 cup flour
4 cups bird seed
AB: To begin, make your bird seed mix by adding water and corn syrup on the stove and bringing to a boil. Reduce heat and then add gelatin. Next, remove from the heat and add the flour to create a batter (adding more warm water if it's too thick to stir). Then, add the birds seed and mix together well.
Once you have your bird seed mix, lay down parchment paper and spray your cookie cutter with cooking spray (and again in between each use). Then, scoop your mixture into each cookie cutter. Next, insert a wood skewer into the bird seed at the top of the cookie cutter to create a hole large enough for twine. Finally, carefully remove remove the cookie cutter from your bird seed shape and let dry overnight. Once completely dry, you can insert your twine and hang. And, to create a bird seed ornament kit perfect for gifting, fill a stand-up bag with bird seed, attach an ornament with twine, and finish with a sprig of fresh greenery.
Photos: Brittany Wood