Living
The Interior Designer Who Gives Start-Ups a Space of Their Own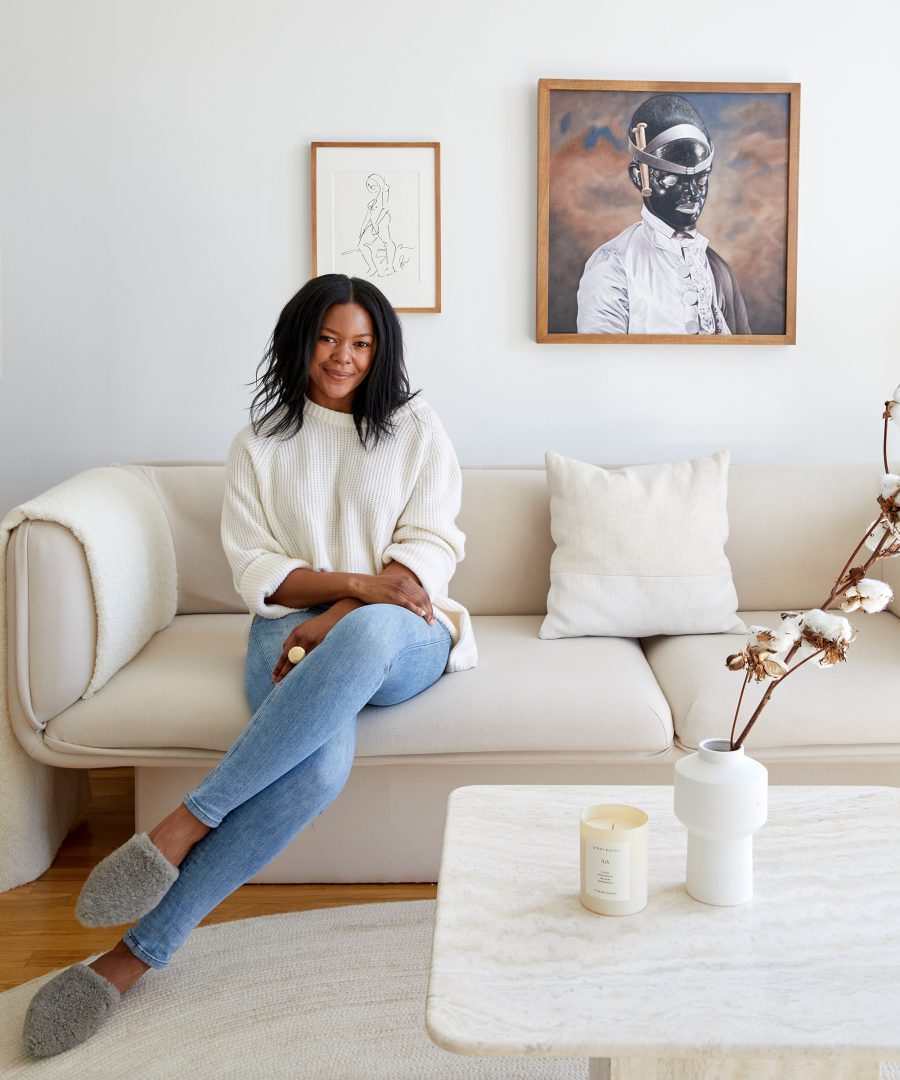 Ever wondered who's behind the office spaces that start-ups call home? More times than not, it's interior designer
Dani Arps
. For the New York City-based interior designer, creating offices for the leaders and up-and-comers of the tech world is her bread and butter—but her design eye extends far beyond the buildings designated for our 9-5. Full of neutral tones, soothing textures, and captivating pieces of art, Dani's home is a space only a designer could create. Step inside her ultra-edited world, where comfort is key and rules are made for breaking.
Rip & Tan: How did you land in the world of design?

Dani Arps: After receiving my BFA and having little direction on what my next steps would be, my dad suggested Pratt Institute of Design as an option after noticing my interest in interiors. So I applied, received my Masters, and the rest is history!

Rip & Tan: While you work with a variety of clients, you're most known for designing office spaces for the leading businesses of tomorrow. What do you love the most about designing for start-ups?

Dani Arps: Working with start-ups is great because they allow so much creative freedom. My clients have extremely busy schedules and understand the importance of having a beautiful and functional office to work from—they often trust me to come up with great ideas to create an aesthetic that speaks to their brand. I get to work with brands and vendors I love, collaborate with my client's in-house graphic designers and creative directors, and challenge myself creatively for each project.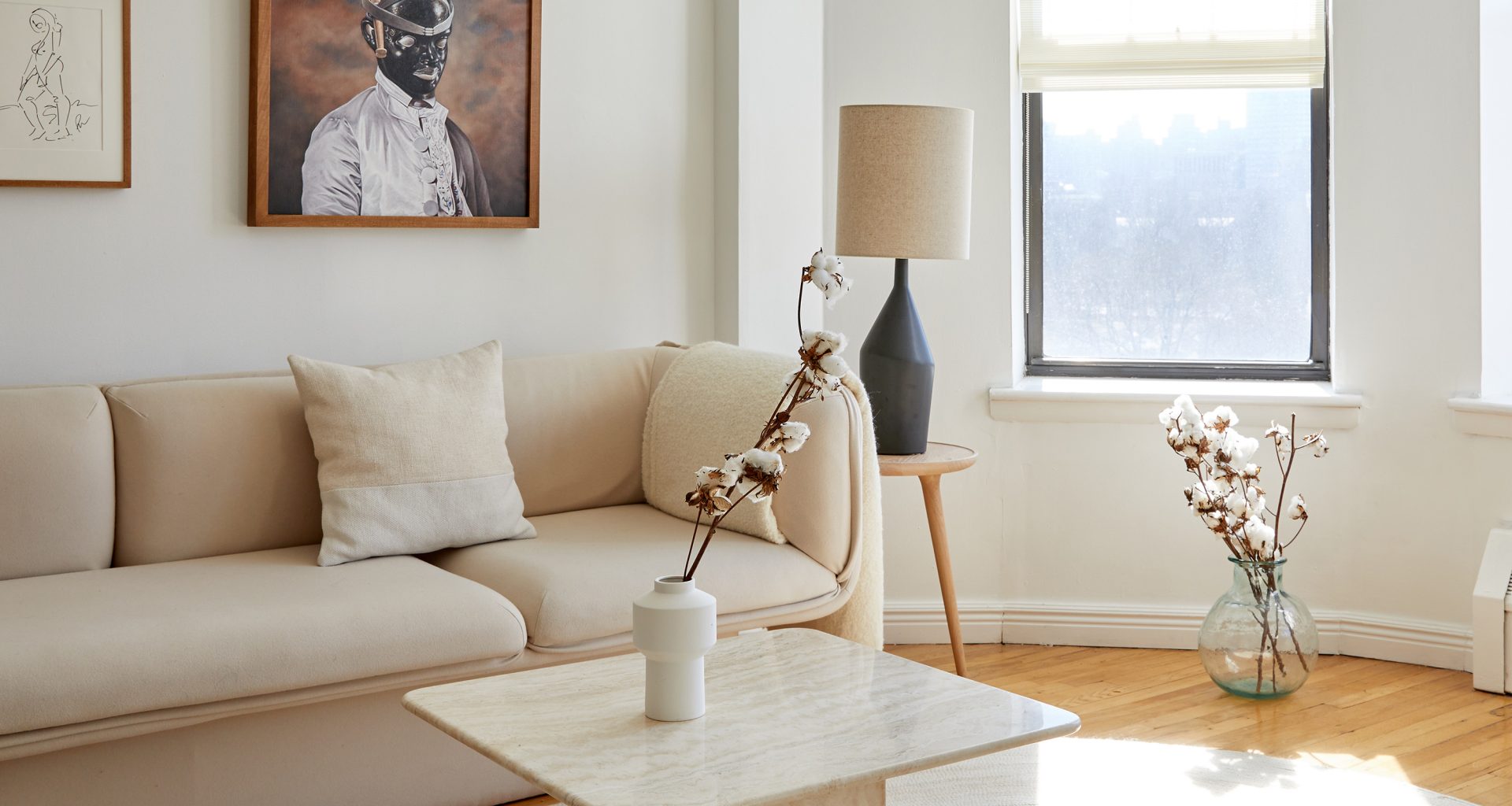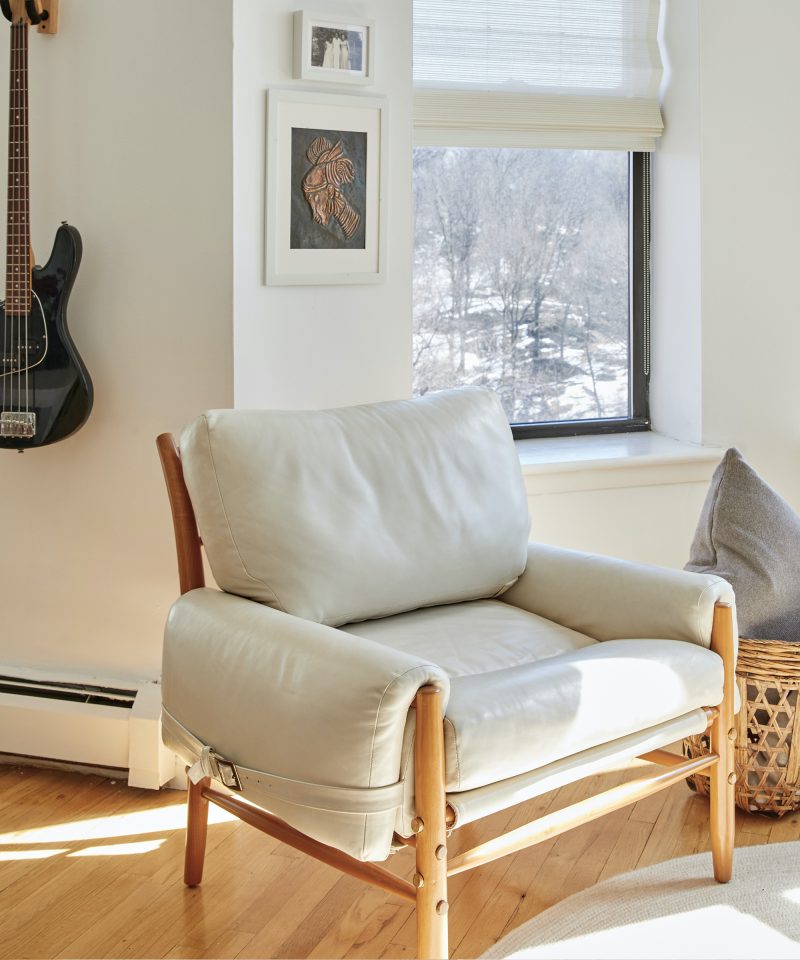 Rip & Tan: From the initial brainstorming to the final installation, what's your design process look like?

Dani Arps: It's a phased approach that's in line with most design firms: I break the project out into design, starting with consultation and concept development, where I interview the client and relevant parties involved in the decision-making process to fully understand how their business functions and programming. Then I think of ideas and schemes that are honed specifically to how they work… honestly, this is the most creative part of the project!

Then we move into schematic design and development, where I translate these concepts into design drawings with floor plans, elevations, and material and furniture selections. Next up is construction documentation, bidding, and ordering—this is where the design drawings are taken from design to technical drawings (at this point I often engage an architect), and the construction set can then be sent to potential contractors to bid on the job. I also order all furnishings during this phase, so the lead times align with the build time.

Lastly, we have installation and punch: this is the final phase of the project where all of the furnishings, plants, accessories, and so forth are installed after the construction is complete. We do a walk-through with the project manager to cross our t's and dot our i's!
Rip & Tan: What's the most underrated component in designing a cohesive, comfortable, and productive office space?

Dani Arps: I think comfort is a keyword. An office space, of course, has to be functional, but it's important to consider the company culture, brand, and how they actually function. I don't like open offices for most companies, simply because that concept really only works for a very specific type of company and this idea of the "one-layout-fits-all" approach isn't super relevant. So, I would say space planning is a huge component that truly needs to be considered to have an office space that is truly productive and comfortable.

Rip & Tan: How does your approach to office design compare to your approach to designing other interiors?

Dani Arps: Office design is a bit more freeing for me. My clients are CEOs and entrepreneurs who trust me to do my job, and therefore give little direction on the aesthetic other than emphasizing that their programmatic needs are met—such as conference rooms, phone rooms, and so forth. It's very rare that I come to them with a design that they don't love and it's fun for me to try out new ideas that they're super open to.

Rip & Tan: How do you balance form and function with your design?

Dani Arps: I like to give equal importance to both. If an item doesn't have a function, then what's the point? Design is supposed to make your life better and even decor should have a purpose; this can be as simple as pulling focus with color so a space is more cohesive. Equally, if an item is purely functional but is unsightly, that can cause a space to feel disjointed, creating mental friction and make a space feel uneasy and uncomfortable.
"It's important for each space in your home to have a focal point—this helps center the room and ground the aesthetic. Whether that's a sofa you love, a striking dining table, or a patterned armchair."
Rip & Tan: What are the most important design elements that every home should have?

Dani Arps: It's important for each space in your home to have a focal point—this helps center the room and ground the aesthetic. Whether that's a sofa you love, a striking dining table, or a patterned armchair—it will give a voice and direction to the space, which helps to visually organize and give a sense of comfort to your home.

Rip & Tan: What makes your space feel like home?

Dani Arps: Honestly, it's my artwork and keepsakes that have traveled with me through all of the spaces I've lived in. As long as I have them, it doesn't matter where I am or how they're styled. If I can, for example, see my black and white abstract painting hung or lent prominently, I know I'm home.

Rip & Tan: What does living well mean to you?

Dani Arps: To me, living well and being content are one and the same. Being content with yourself, your career, and your personal relationships is living well—if you're whole in those areas, then you're living well.
Photos by Kirsten Francis