Entertaining
Crudités with Annie Campbell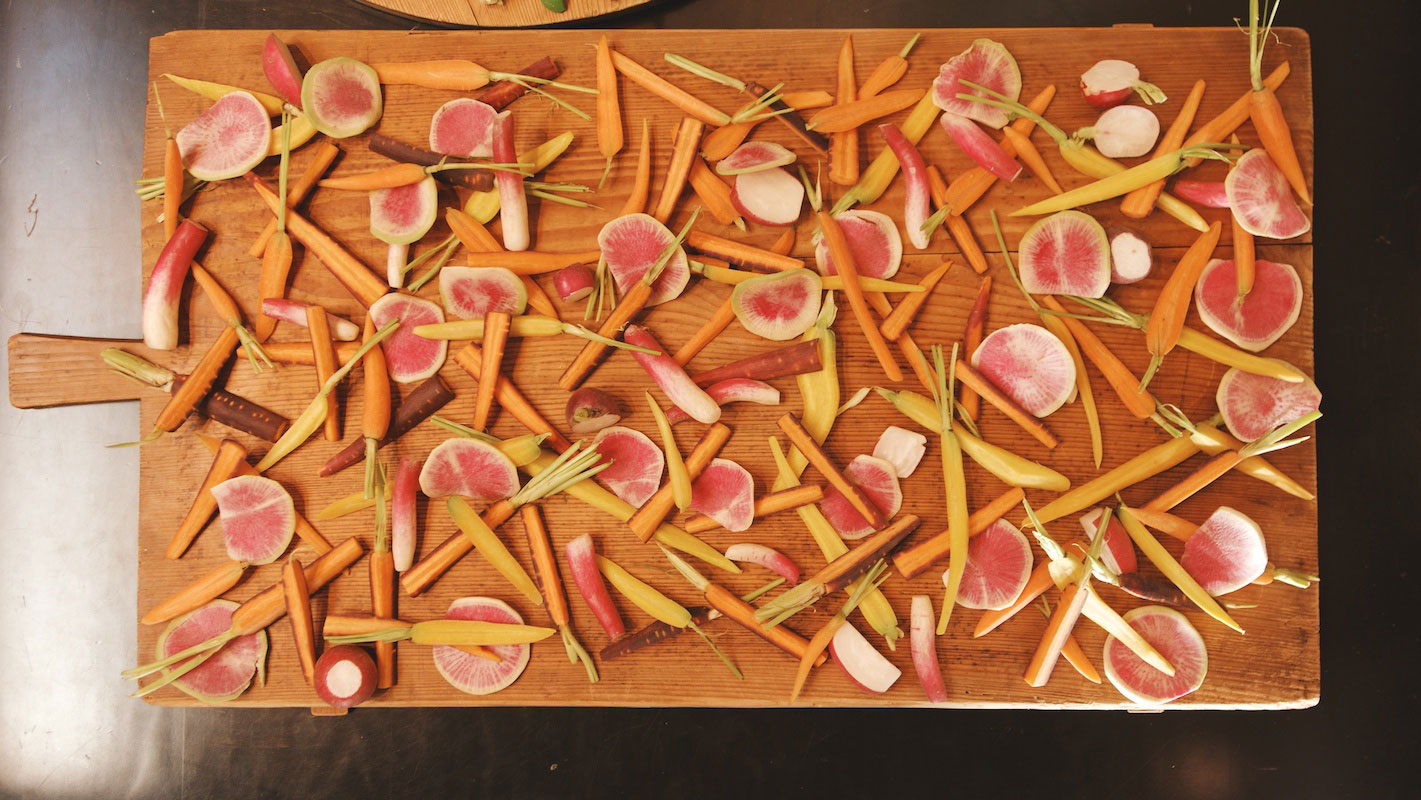 For a cocktail party that we recently hosted at my Almont store, my friend and caterer Annie Campbell created the most amazing crudité platters, and I fell in love. Beautiful, delicious, and with a wonderfully effortless feel, they are just the thing for any get-together. Annie was kind enough to share her secrets for creating the perfect crudité platter. XXJKE
AC: My favorites items at the farmers market for crudités:
baby carrots: yellow, orange & purple
watermelon radishes, breakfast radishes, easter radishes
snap peas
purple & green medium sized asparagus
green beans
yellow & red cherry tomatoes
little gem lettuces
To prep vegetables:
Carrots: peel and cut into halves or quarters lengthwise, depending on the size, leaving the green tops intact.
Breakfast & Easter Radishes: scrub clean, halve easter radishes and leave breakfast radishes whole, keeping green tops intact.
Watermelon Radishes: peel and slice.
Snap Peas, Asparagus & Green Beans: trim the ends off of the vegetables and bring a pot of salted water to a boil. Blanche the vegetables for one minute and then quickly place them in a bowl of ice water to keep from cooking. Once the vegetables have cooled, drain and pat dry.
(use the same blanching technique for cauliflower, wax beans, etc).
Wash cherry tomatoes and little gem lettuces well.
To display:
Ona Weatherford, who works with us catering, recently inspired a whole new technique for displaying crudités. I used to divide the platters up by vegetable and those crudités platters often went untouched. Ona artfully arranged the vegetables by weaving them together on our vintage cheeseboards. I've now starting copying this technique and did something similar at Jenni's store event for The Glow.
– Divide crudités into groups of complimenting colors.
– Start with a pretty board
– Work with one vegetable at a time and spread them around on the board. Add each vegetable layer by layer, weaving them together.
– Serve with your favorite dips. I love hummus, roasted red pepper dip, tzatziki & green goddess dressing.