Style
Coyote Negro's Melissa Hernández on Creativity and NYC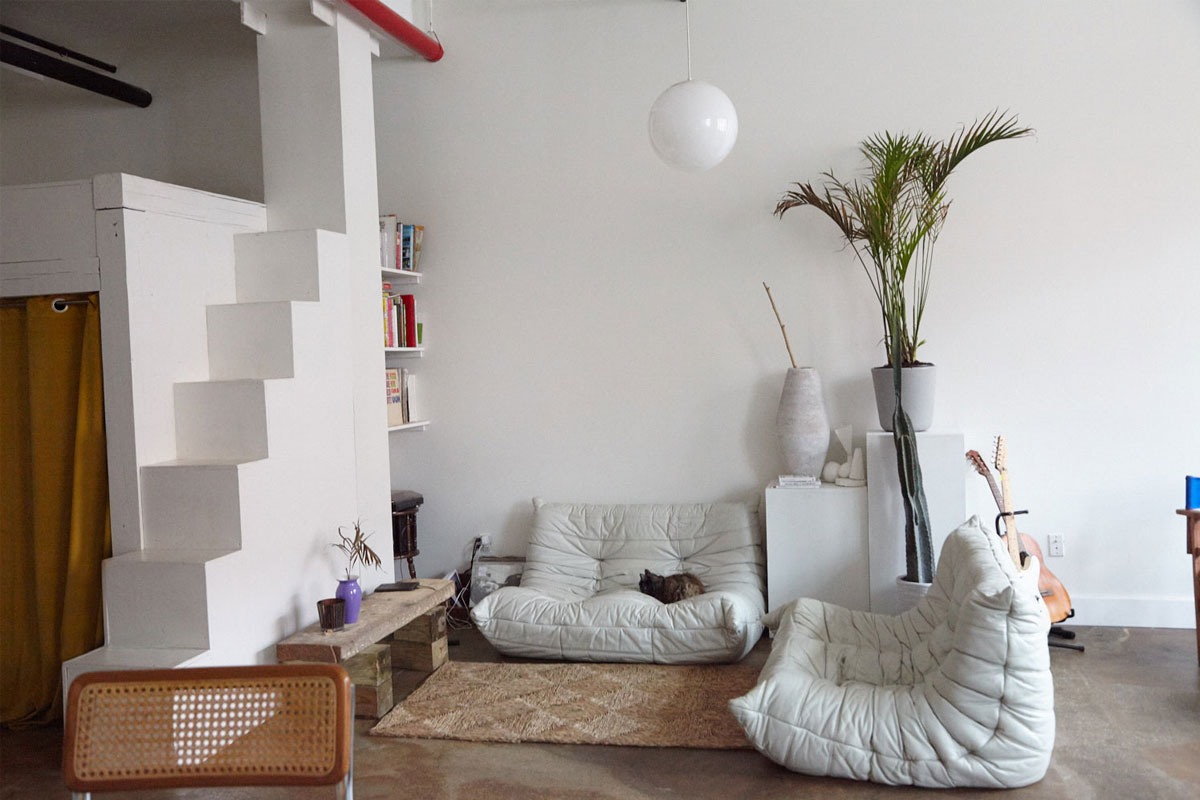 Coyote Negro is one of our new jewelry brands for summer. Their jewelry designs are sculptural and they are cast in a bright sterling silver that looks great with summer's cool neutrals and denim. The prices are reasonable too. Needless to say, we're having trouble keeping the pieces in stock. These strong designs seem to attract people who love and appreciate jewelry design, as well as minimalists who just want a little something added to their outfit.
Coyote Negro is designed and crafted in New York City by Puerto Rican art director Melissa Hernández. We visited Melissa in her light-filled live/work studio, which she shares with her partner, photographer Quique Cabanillas, and asked her a bit about her creative process and goals for the line. Check it out below! XXJKE 
Rip & Tan: Tell us a little bit about yourself and your professional background. How has your path led you here?
Melissa Hernández: When I moved to New York almost 7 years ago, I worked in advertising as an art director. After a while I wanted to be in a place where I could have total creative freedom so I started an online shop selling vintage clothing, and jewelry made by independent artists. I was helping one of the artists and giving her direction for specific designs I wanted to sell at the shop, so I decided to take some courses so I could design and make my own brand. 
Rip & Tan: What inspired you start Coyote Negro? How did your work as an art director play into this?
MH: Being an art director plays a big role in this project since I'm in charge of creating the whole vision of the brand. From the jewelry design, photography, styling, web design and research. Sometimes it can be a bit overwhelming and difficult since I do everything on my own with the exemption of photography which my partner, Quique Cabanillas, helps me with. 
Rip & Tan: How is your beautiful jewelry are made from start to finish?
MH: I start with extensive research. I go to the library and spend hours looking at different kinds of books…jewelry, old fashion magazines, art books—as much as I can look at in a couple hours. Then I go through the design process. I work between the lost wax carving technique and 3D modeling. For some pieces I prefer to go straight to the wax or the 3D software instead of drawing on paper. Once I work out the prototype, I give it to my local jewelers and they cast it in recycled sterling silver and finish it with a high polish.   
Rip & Tan: Why has jewelry been an important medium for you? What about it is meaningful or interesting? 
MH: Jewelry is important to me in many ways. It plays a very sentimental role in my life. In Puerto Rico you wear jewelry from a very early age. My mom used to wear her fabulous jewelry even to the beach! And my dad always had his pinky rings and chunky bracelets. When my dad passed away I got his pinky ring which has become my amulet ever since. He used to gift us jewelry for most special occasions. Every time I wear his ring it makes me feel somehow connected to him. So I think of jewelry as this beautifully designed valuable object that you add sentimental value to over time. It becomes your personal little treasures.  
Rip & Tan: What new piece, collection, or project are you excited about right now? What is resonating with your customers? 
MH: Right now I'm pausing to think about what I'm going to do for the next collection. I don't like to work by seasons and feel the pressure of having to work within the "fashion calendar". I think jewelry is timeless and should work any time of the year. I am, however, in the process of changing the name of the brand and that's very exciting and also nerve-racking at times. 

Rip & Tan: How do you like to see your pieces worn? What do you envision when you design them?
MH: I like to see them on a variety of people. I like to think it's for women who appreciate good design and quality. In the design process, I always envision an older and a younger woman wearing the pieces. If the design doesn't fit in both generations then I think it won't work out. Timelessness is very important to me. I don't want to make disposable designs.   
Rip & Tan: How do you plan to grow the brand? What are your goals for the company or your professional life in general?
MH: I would like to explore men's jewelry a bit more but I'm still thinking of how I'm going to do it. As for professional goals I would like to keep getting better at jewelry making and learn new techniques, go to Mexico and learn from the masters.
Rip & Tan: What do you love about being based in New York and doing this job? What does the city offer you that helps fuel your business? 
MH: I like that I have the jewelry district relatively close which gives me the opportunity to work in a made-to-order basis and not have to produce a bulk of unnecessary jewelry. I also enjoy having great museums and libraries accessible. 
Rip & Tan: How did you find your studio and what drew you to the space?
MH: In 2015 I decided I didn't want to spend the winter in NY. Winters are brutal to me, being from the Caribbean and not being able to feel the sun for so long. We decided to leave our last place and put everything in storage to spend a month in Puerto Rico, which turned into three months. When we came back we started looking for live/work studios. We found a great space—essentially four walls (mostly windows) and a counter space. We had to build everything from scratch but it was great because that way we could design it as we wanted to. I loved that it has concrete floors, high ceilings, and lots of natural light. I was looking for a place I could enjoy spending most of my time in, since our last apartment was kind of claustrophobic. It had a great backyard but the work space, where I spent most of my time, was basically a hallway with no windows. I love this space but I know it is temporary. Everything in this city is. Ideally, I would love to end up running my business from Puerto Rico but I'm still trying to find a way to be in between both places without breaking the bank.
Rip & Tan: Tell us about your idea of the perfect work day. What is your schedule like and what is the atmosphere in the studio?
MH: It's a bit hard to describe a perfect work day since every day is very different. When you work on your own it's a bit hard to have a routine. Sometimes you have lot of work and sometimes you don't. I wake up a bit late. I usually start my day at 9:30am. Drink a protein shake while I read emails and do the social routine. Sometimes I'll go to the jewelry district to drop off or pick up orders. If I don't have orders to ship I'll be doing research, making photos or doing marketing planning. The atmosphere is pretty laid back and quiet. I always take cat breaks (I have two cats) to relieve stress. The studio is in an industrial area so at least It's isolated from the craziness of the city. It's mostly trucks going by on the street outside the windows.
Rip & Tan: What spots around the studio do you frequent, whether for coffee, food, drinks, or shopping?
MH: Falansai is a Vietnamese place I go to, mostly when I don't want to cook. They know me there already. Roberta's Pizza for casual dinner and drinks, Blue bottle for Iced coffee, and for sweets and desserts I would go to My Sweet for a really good Brazilian dessert treat called Brigadeiro. For shopping I go to Urban Jungle or the L Train Vintage where I could spend hours and hours digging for vintage clothing.
Rip & Tan: What are your top five workspace musts?
MH: As long as everything is organized, clean, and I have some music or a podcast in the background, I can live with everything else.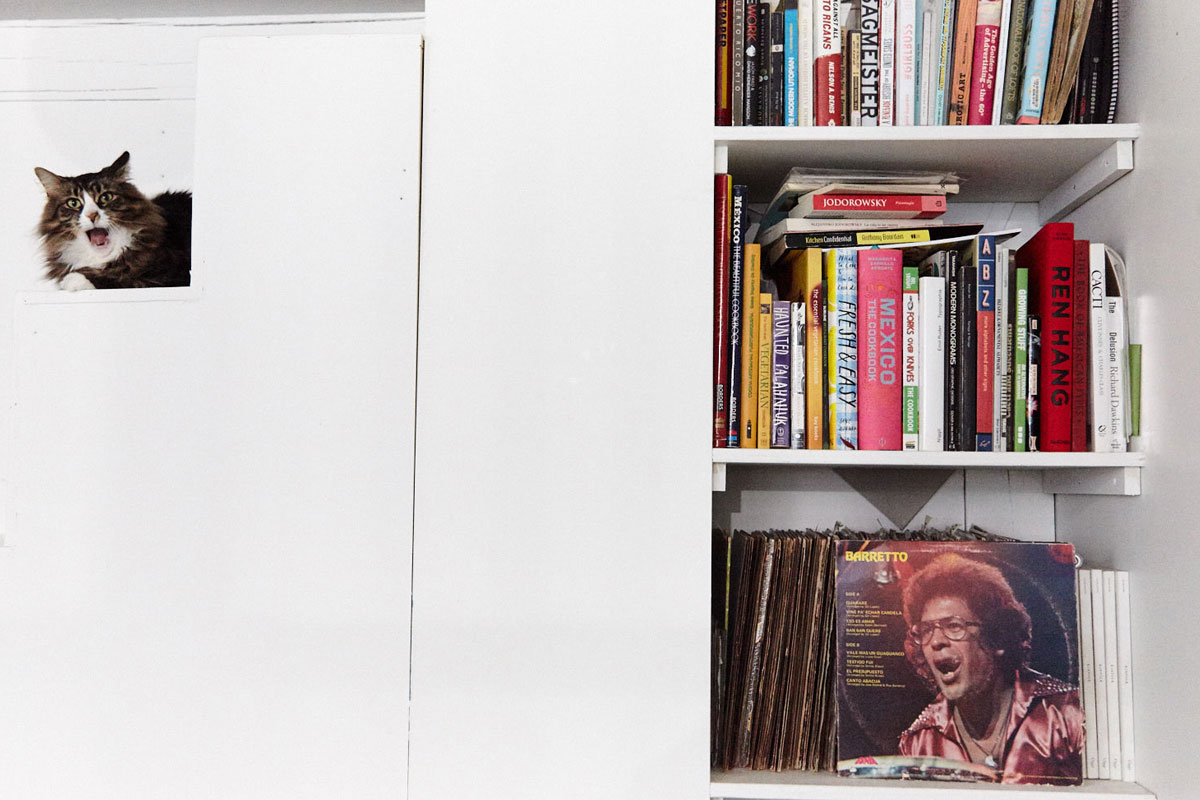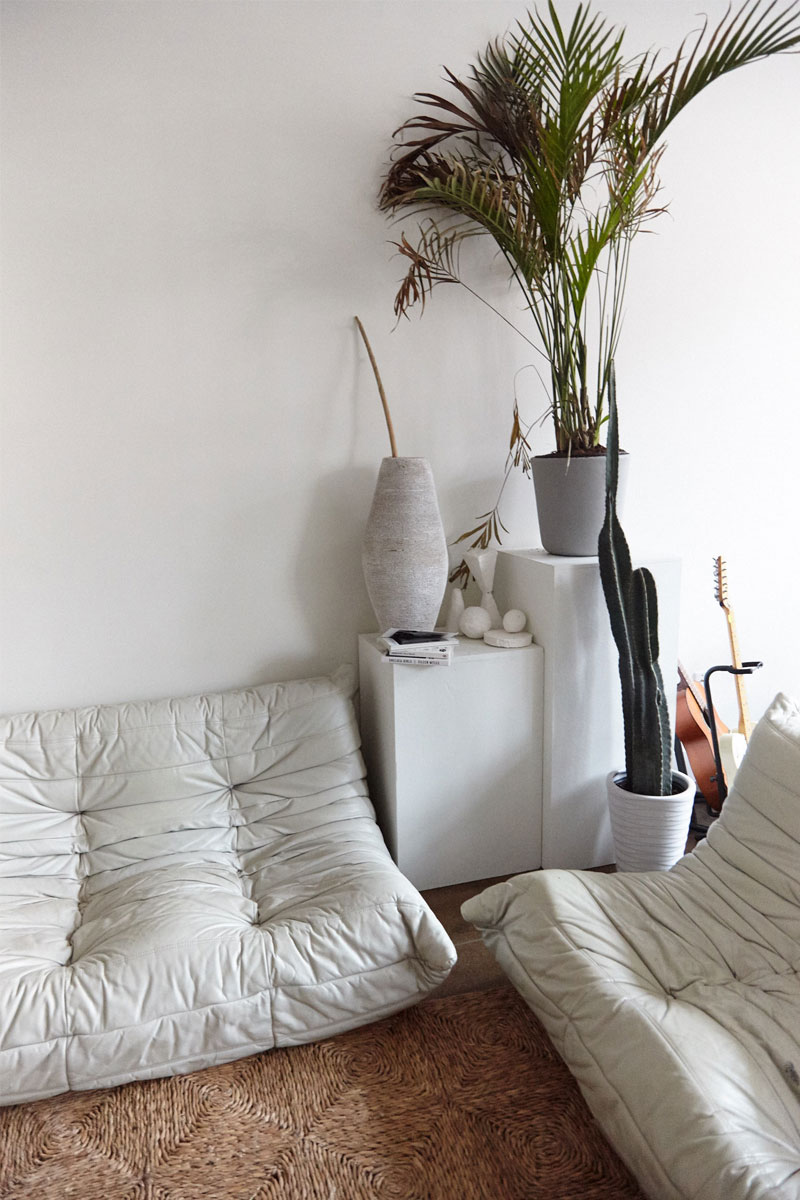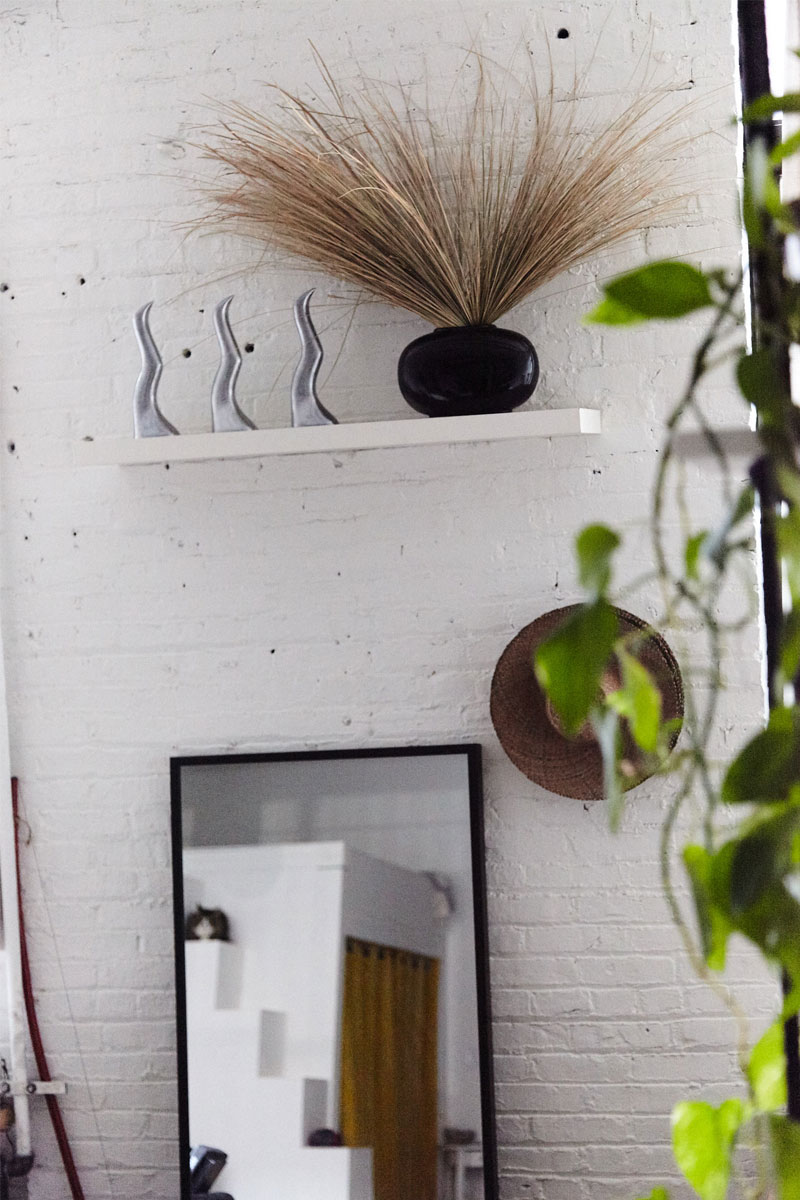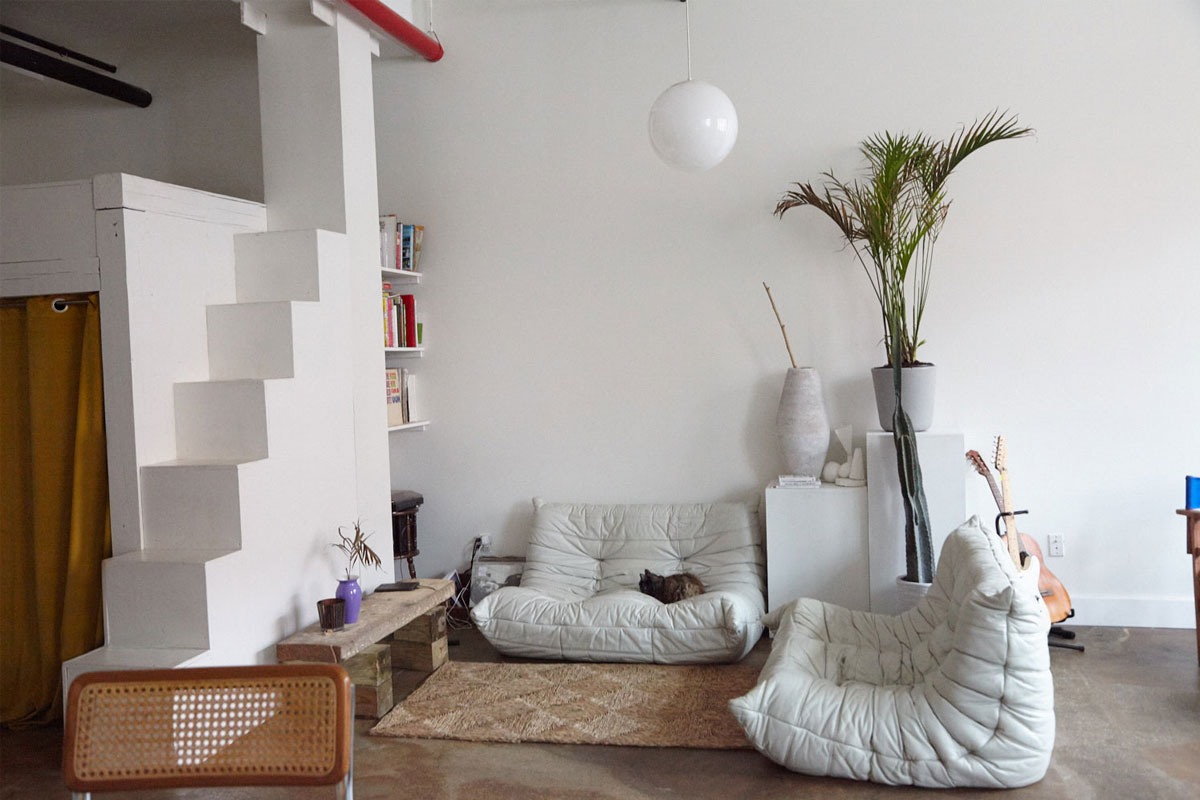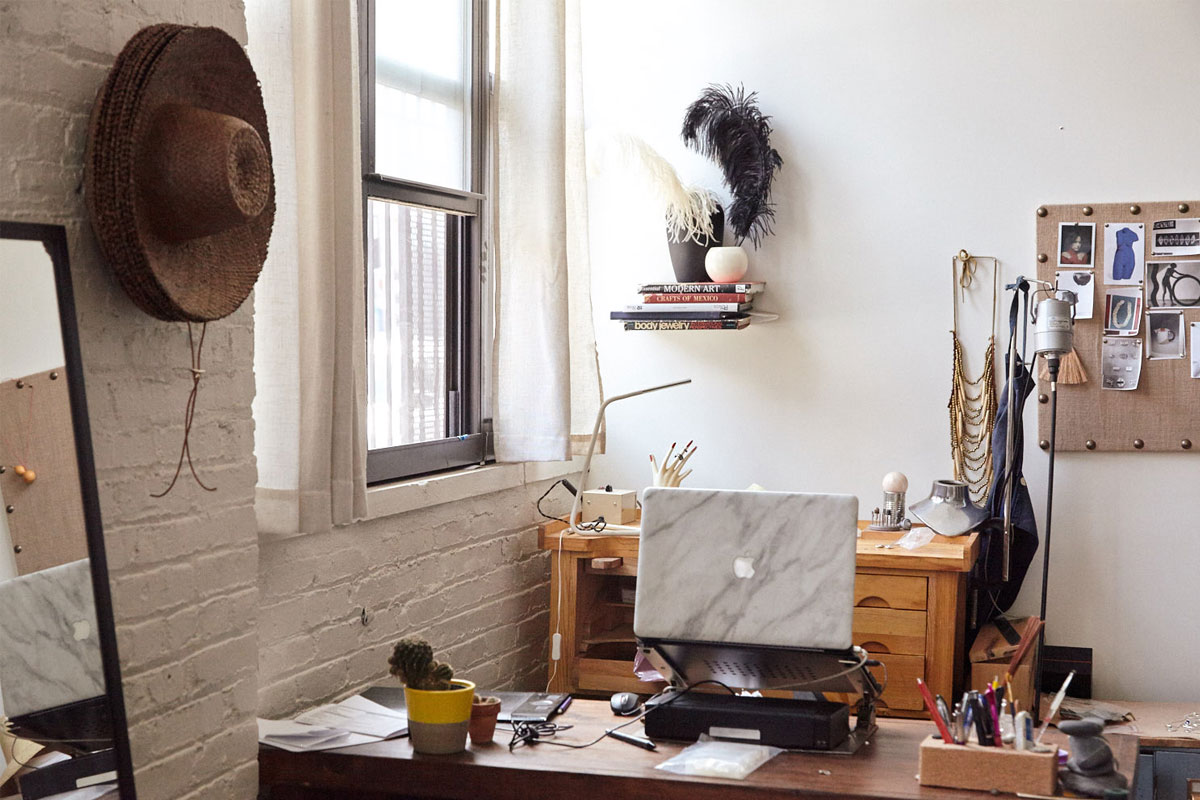 More Stories