Living
Clear the Air: A Simple Smudge Bundle DIY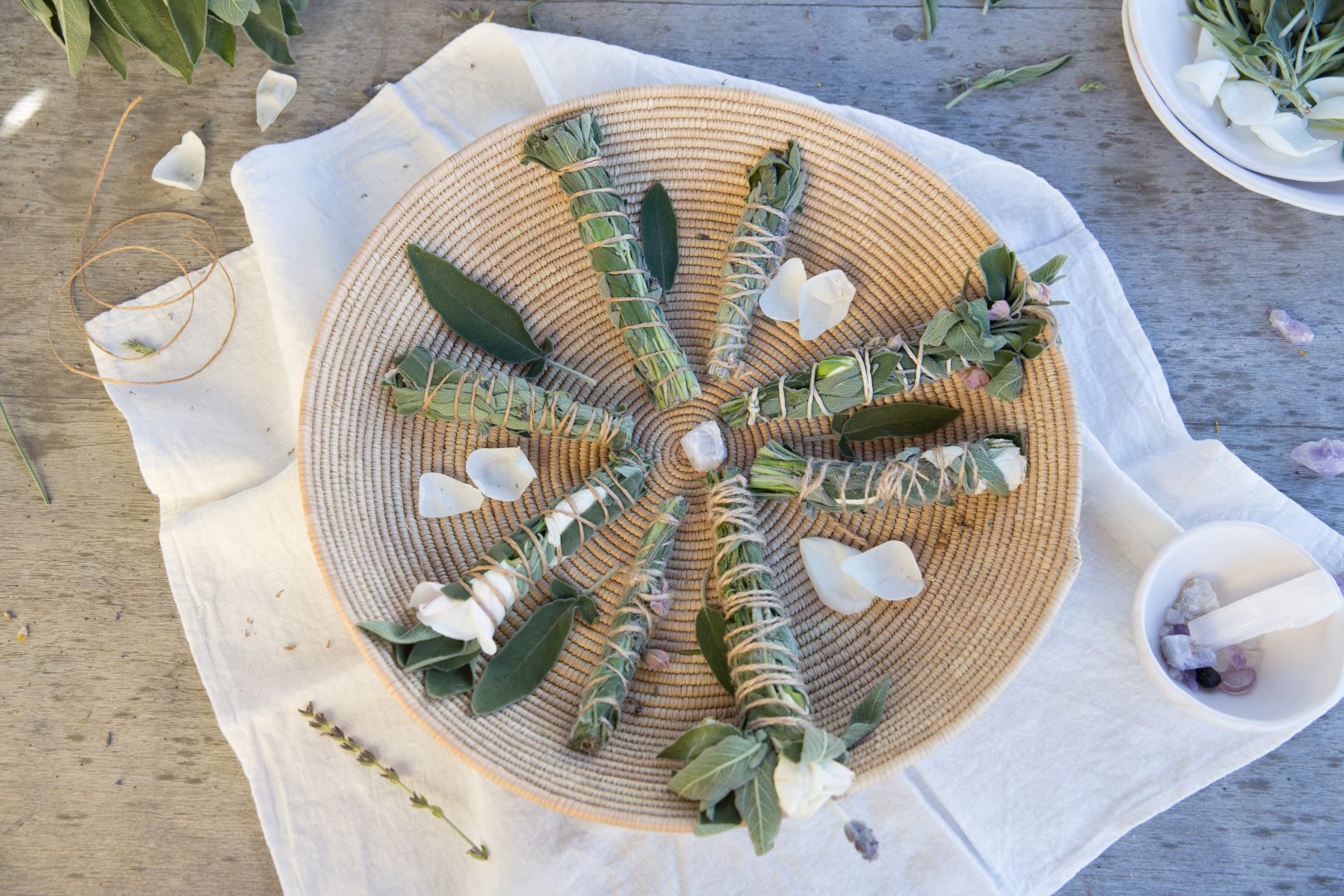 Crafting is one of my preferred pastimes, and there are few things I enjoy making as much as smudge bundles. The small bundles comprise beautiful wild materials such as sage and lavender, and can be burned to clear the air and energy in a space. Not only do they smell incredible, but I really believe they work. Smudge bundles are also thoughtful, personal gifts. 
Assembling the bundles is also extremely meditative. The first step to making smudge bundles is gathering—or buying—an assortment of fragrant flowers and herbs. I love to forage for materials while hiking in California. For these, we collected sage, rosemary, lavender, spray roses and Australian bells. You'll also need herb snips and natural twine or string. 
To begin, create an individual bundle incorporating each element and tie the twine firmly around the base, five times. Next, wrap the twine diagonally up the bundle, knotting it at the top. At this point you can trim your string or continue wrapping it back down in a criss-cross pattern and knotting it. 
Remember that if you use fresh plants, hang the bundle or set it somewhere to dry before burning it. I enjoy getting into a rhythm and making a batch of them at one time—it's incredibly relaxing. Add in your own favorite natural elements and enjoy the process. XXJKE 
Photos: Lauren Ross