Food & Drink
Our Gift To You: Chef Thea Baumann's Winter Menu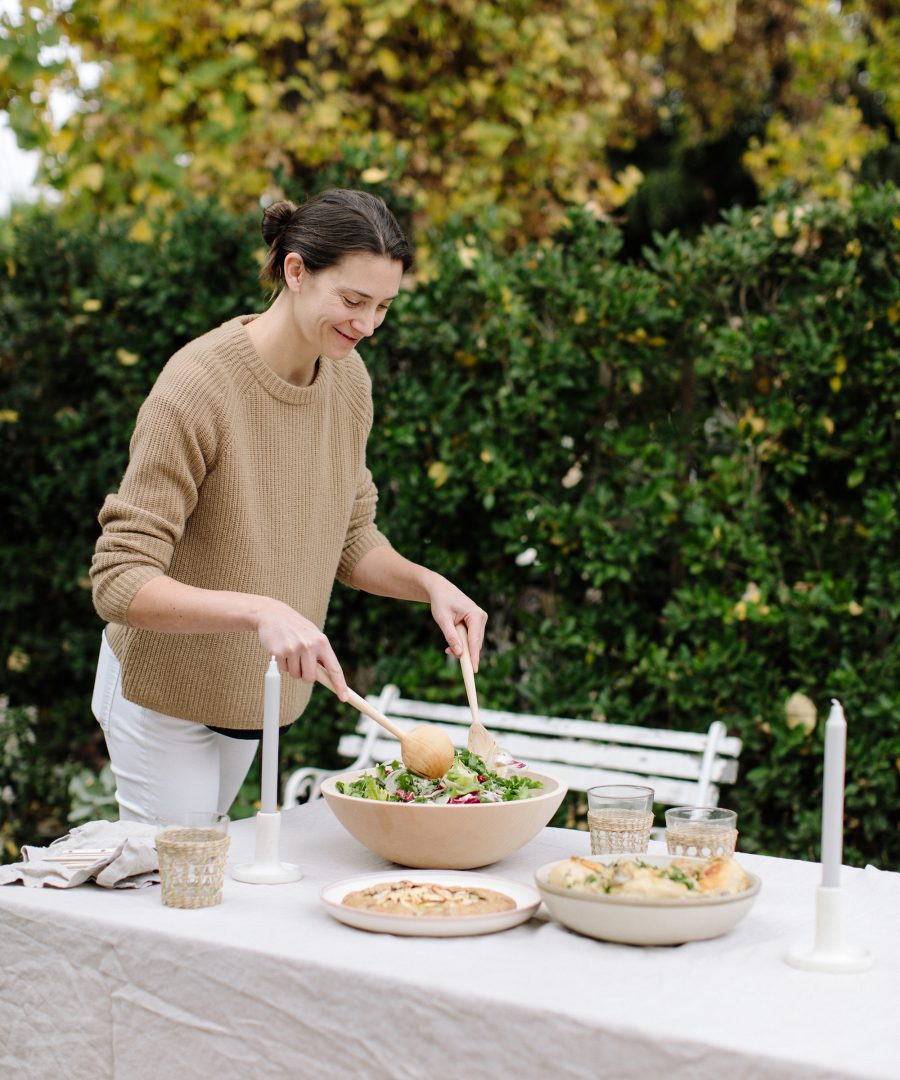 If there's one person who knows how to create a menu that makes the most of the season, it's Chef Thea Baumann. With 
spring
,
summer
, and
fall
renditions under her belt, we asked Thea for a new lineup of dishes that we can indulge in during these chillier winter months. Get your taste buds ready: this menu is an absolute can't-miss.
Rip & Tan: What inspired this menu? How is it suited for celebrating the holiday season?

Thea Baumann: I wanted to put together a menu that was simple, seasonal, and of course delicious! I love this one because each dish is quick and easy enough to make for a weeknight, but it still feels festive and elegant.

Rip & Tan: Whether you're cooking for two or twenty, how do you keep things focused, fun, and festive in the kitchen during the holidays?

Thea Baumann: I'm all about make-ahead dishes and prepping in advance. I rarely cook food that doesn't hold well and always do as much mise-en-place as I can early in the day (make dessert, wash lettuces, make the dressing). That way I can spend more time hanging out with my guests and less time sweating over the stove.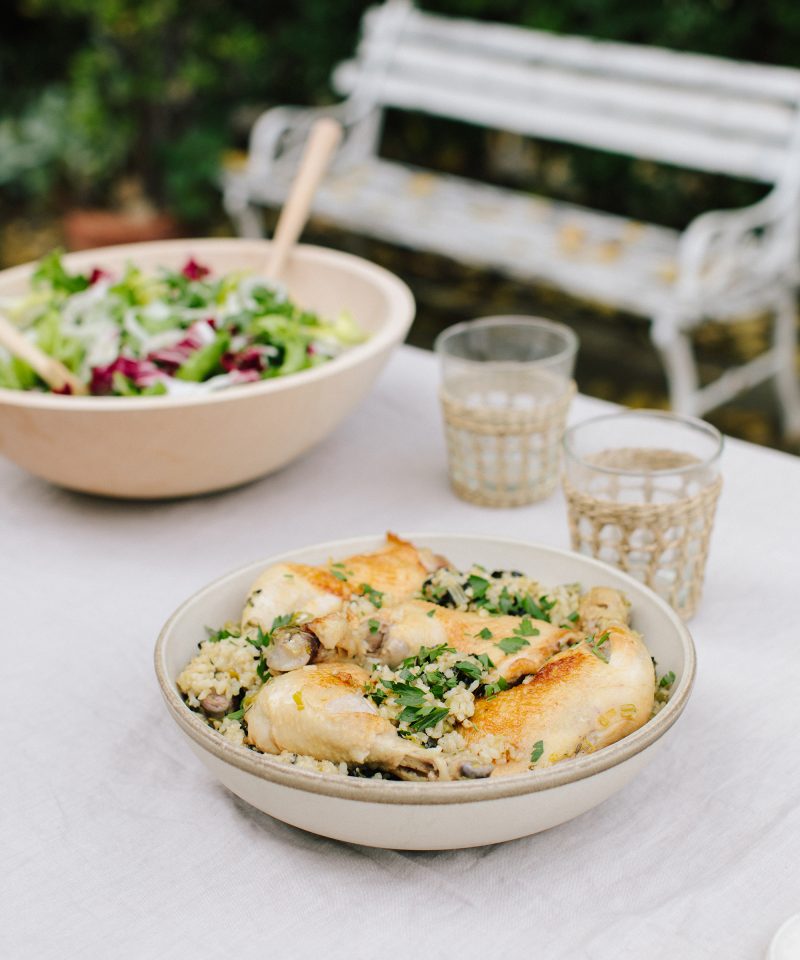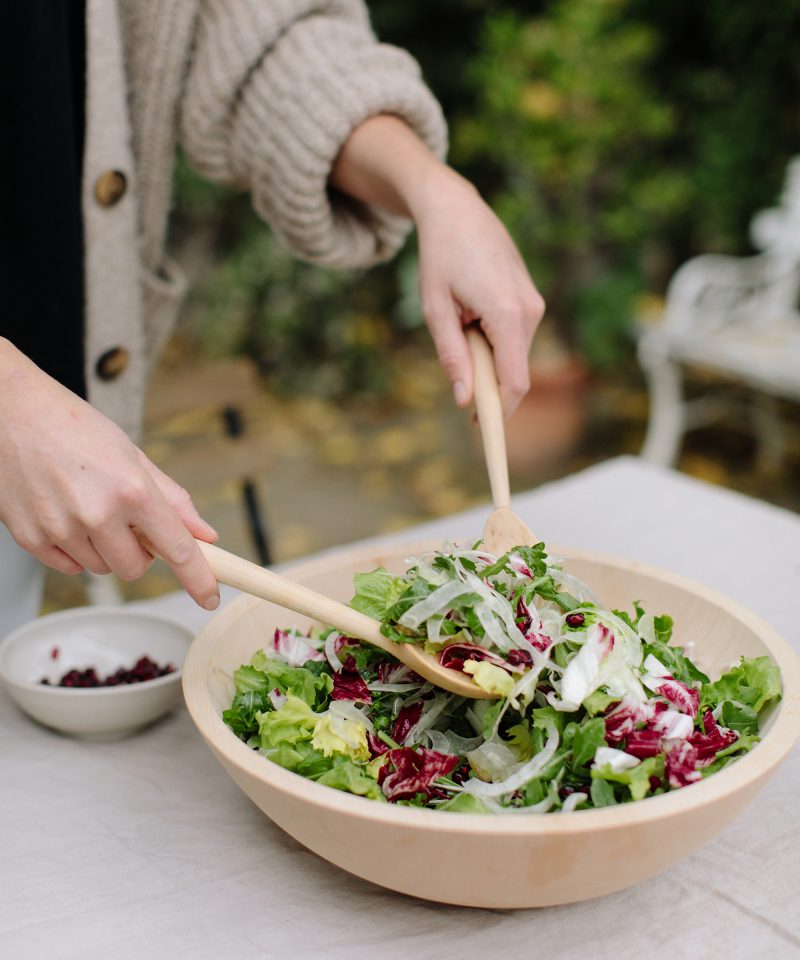 Rip & Tan: Any tips and tricks for planning a menu that all your guests will enjoy?

Thea Baumann: Check with guests about dietary restrictions and then cook what you want to eat! It's hard to please every palate (especially when you've got three kids like me!) so I cook what sounds good to me and always serve a big salad and/or simply cooked vegetable on the side (and always have some plain pasta in the pantry for especially picky eaters).

Rip & Tan: What are some simple dishes that we can make before the festivities even begin?

Thea Baumann: I'm a huge fan of snack boards. There's a lot of emphasis on elaborate dishes and cohesive menus around the holidays, but a simple board of whatever you've got in the fridge/pantry can be very fun and festive. I pull out the random bits of cheese, fruits, veggies, nuts, etc, arrange them all on a big cutting board, and put it out for lunch, snack, whatever. It's a great easy meal and a good way to cut down on food waste, too.

Rip & Tan: Any fun ways to get the whole family involved in the kitchen?

Thea Baumann: Give your kids manageable tasks that they can learn to do from start to finish. For example, my (almost!) 2-year-old twins love helping wash lettuce and my 4-year-old, Frances, is so good at peeling garlic and eggs and helping me measure out dry ingredients for pancakes and cookies. If I ask Frances if she wants to do a "cooking project" with me she'll often say no, but if I ask her to help me peel some garlic, she excitedly hops up on the counter and then often gets involved in making the whole dish.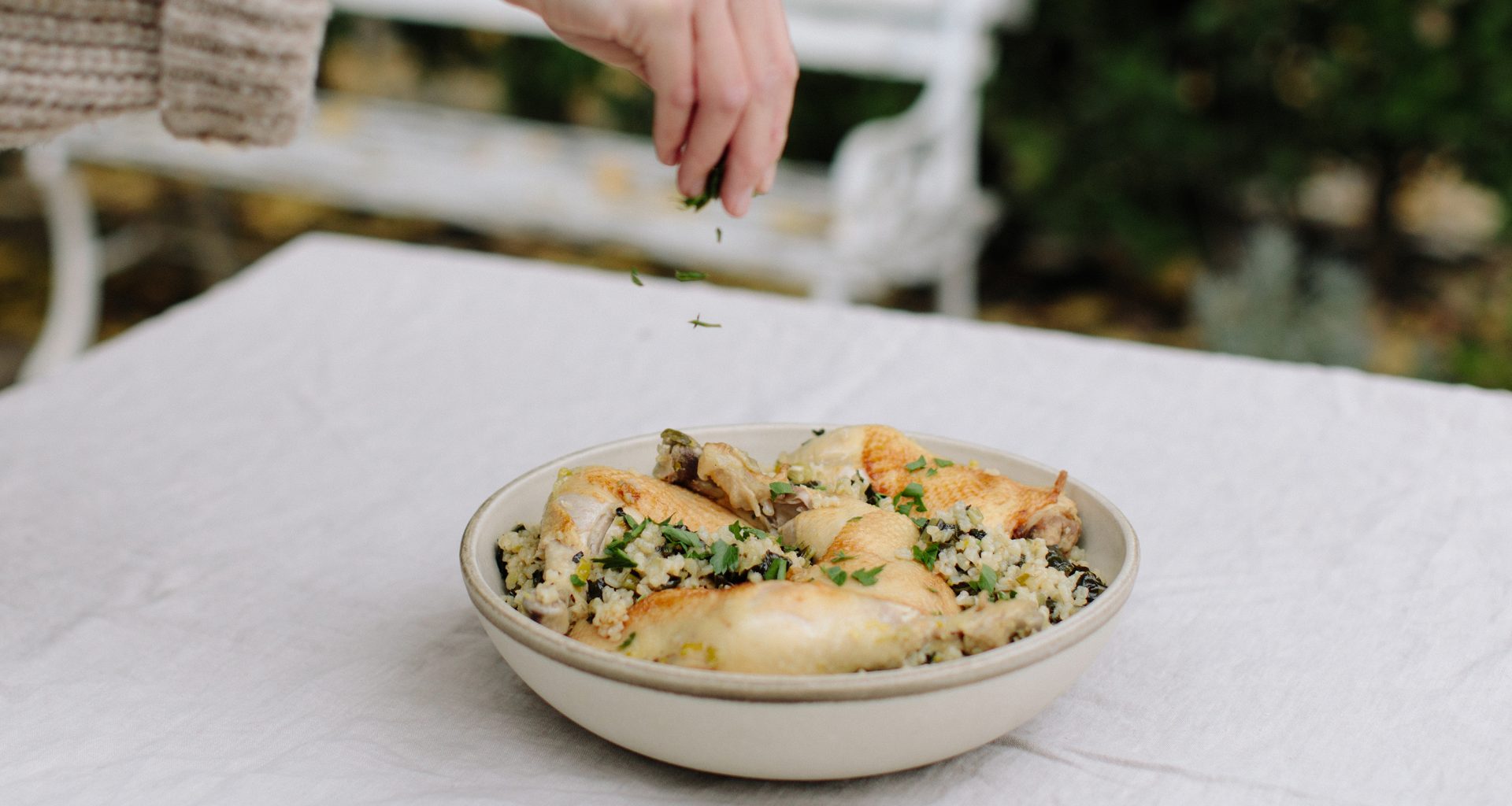 Rip & Tan: What are a few of your favorite seasonal ingredients and how do you enjoy using them?

Thea Baumann: I love chicories this time of year! Escarole, radicchio, treviso, etc. I usually serve them simply in a salad with an anchovy vinaigrette. So good.

Rip & Tan: Do you have any holiday kitchen hacks to help newer cooks and experts alike survive the season?

Thea Baumann: I don't know if this counts as a hack, but my biggest tip for all cooks is to keep your menus manageable. If you want to cook an ambitious main course, make sure your sides are simple and can be mostly made in advance. Oh and keep a trash/compost bowl right by your cutting board to keep your station tidy and organized—it's a real game changer!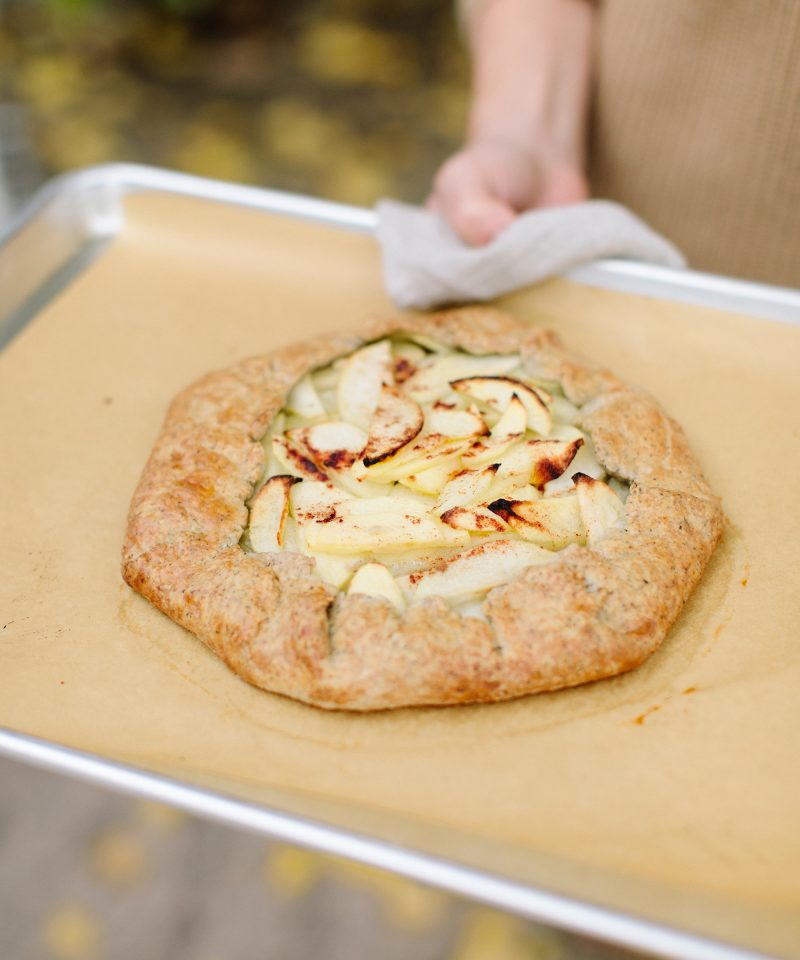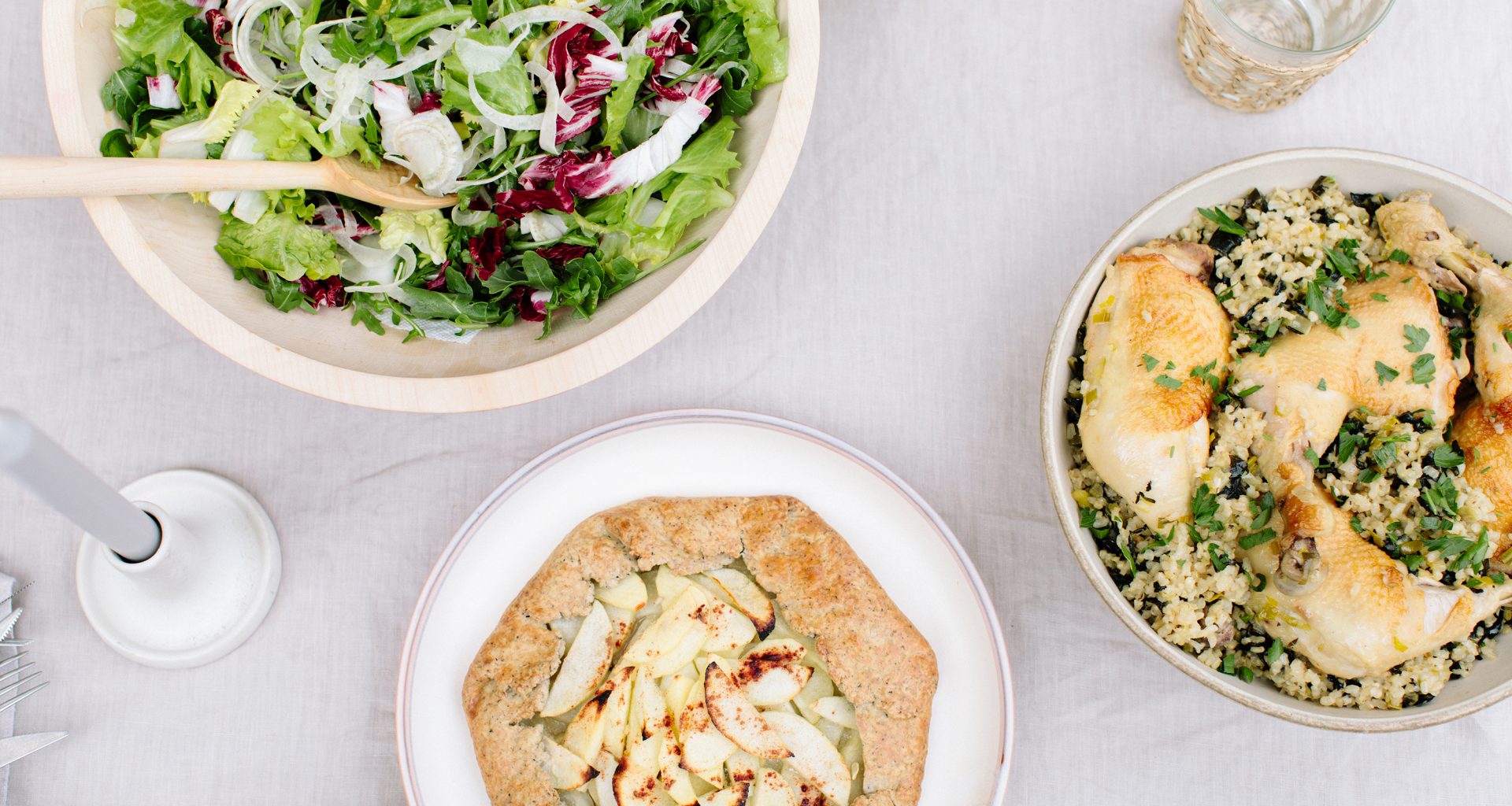 Winter Salad with Fresh Herbs and Pomegranate Seeds
Braised Chicken Legs with Leeks, Kale, and Brown Rice
Buckwheat Apple Galette
Recipe
Winter Salad with Fresh Herbs and Pomegranate Seeds
Servings: 4-6 people
Units:
Ingredients
2 tbsp red wine vinegar
1 tsp honey
1 small garlic clove grated on a microplane
3 tbsp olive oil
½ small head escarole leaves washed and torn
½ small head radicchio leaves washed and torn or sliced
1 handful baby arugula
1 small fennel bulb sliced thinly on a mandolin and refreshed in ice water

¼ cup

¼ cup

fresh herbs such as parsley, chives, and chervil

¼ cup

¼ cup

cup pomegranate seeds
-To make the dressing, whisk together the red wine vinegar, honey, and garlic in a small bowl. Slowly whisk in the olive oil, and season to taste with salt and pepper.
-Toss the escarole, radicchio, arugula, fennel, and herbs together in a large serving bowl. Season with a little flaky salt, toss with enough dressing to coat, and garnish with pomegranate seeds.