Food & Drink
Chef Deena's Healthy Sprouted Seed Dip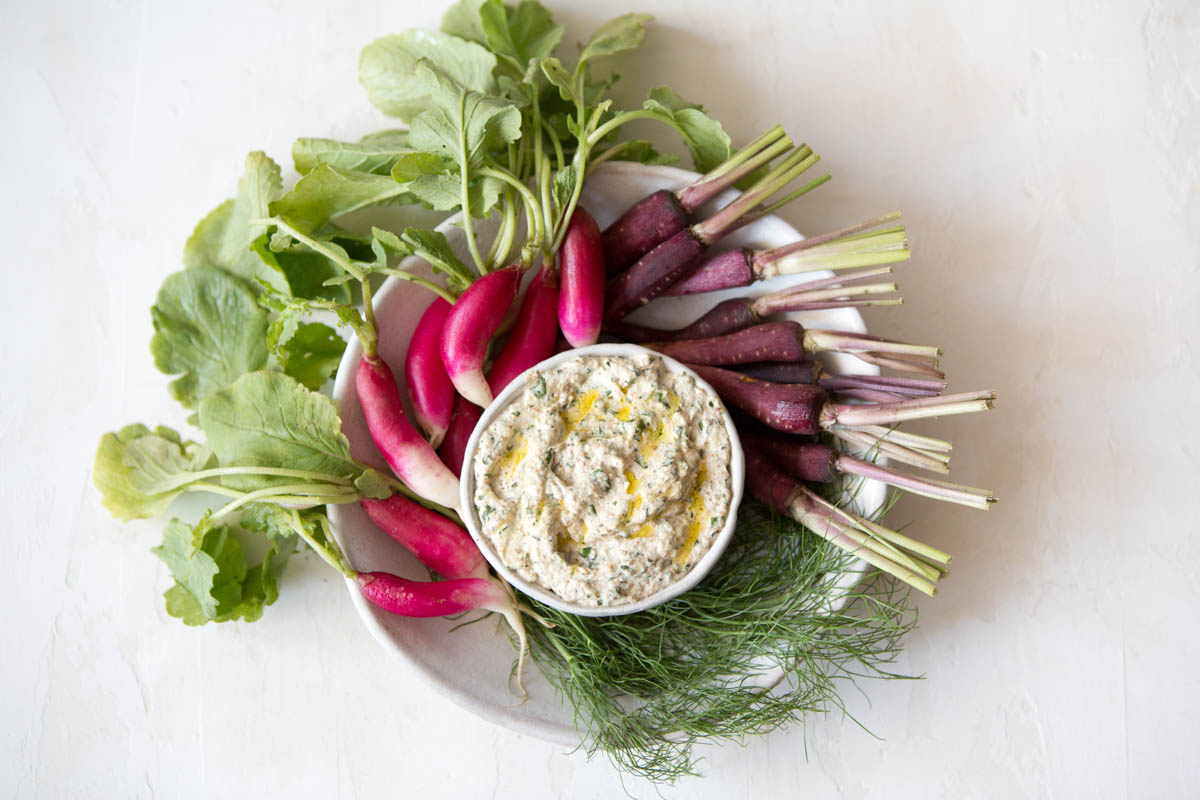 When the summer days get busy, and you're hosting impromptu guests and traveling often, Chef Deena's sprouted seed dip is perfect last-minute snack. Dips tend to be unnecessarily heavy and flat but this healthy take is packed with wholesome ingredients that have loads of flavor. It was developed by Deena Chanowitz, a nutritionist and chef based in New York who is known for her absolutely gorgeous (and delicious) spreads.
The basis of the recipe is sprouted sesame seeds and flaxseeds, which have minerals, vitamins, and healthy fats that nourish the body. To sprout seeds, you have to soak them in water for 24 hours.  A generous helping of garlic and fresh lemon juice add flavor without weighing the seed mixture down, while fresh herbs add an earthiness that completes the whole picture. Serve it with raw, farm-fresh vegetables like radishes and mini rainbow carrots, which have that satisfying crunch everyone loves. XXJKE
Photos: Sarah Elliott
Chef Deena's Sprouted Seed Dip
Recipe
Chef Deena's Sprouted Seed Dip
Ingredients
1 cup

237 ml

sprouted sesame seeds

1/6 cup

39 ml

flax seeds
6-8 cloves garlic
2-3 tablespoons flax seed oil
1-2 lemons juiced and zested
Himalayan pink salt to taste
Herbs: basil, fennel fronts, etc to taste
Add all ingredients into a food processor and blend.