Entertaining
Celebrating Summer with Tappan at Surfrider Malibu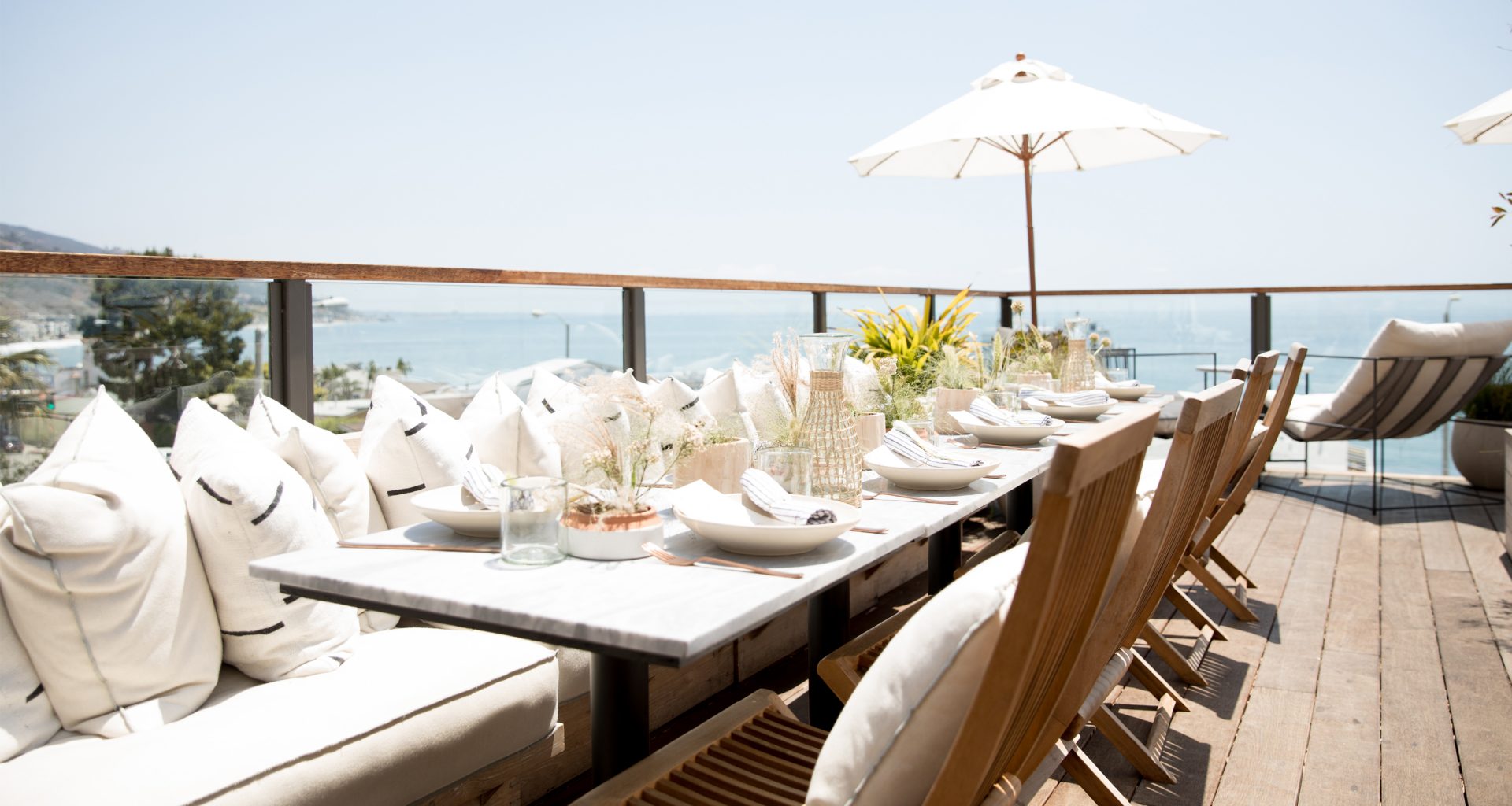 On a perfect afternoon in Malibu, we gathered at The Surfrider Hotel to celebrate our latest collaboration with Tappan. Marc Gabor once again captured the spirit of California with this beautifully serene photograph taken on the shore of Emma Wood State Beach, just an hour north of our luncheon's locale.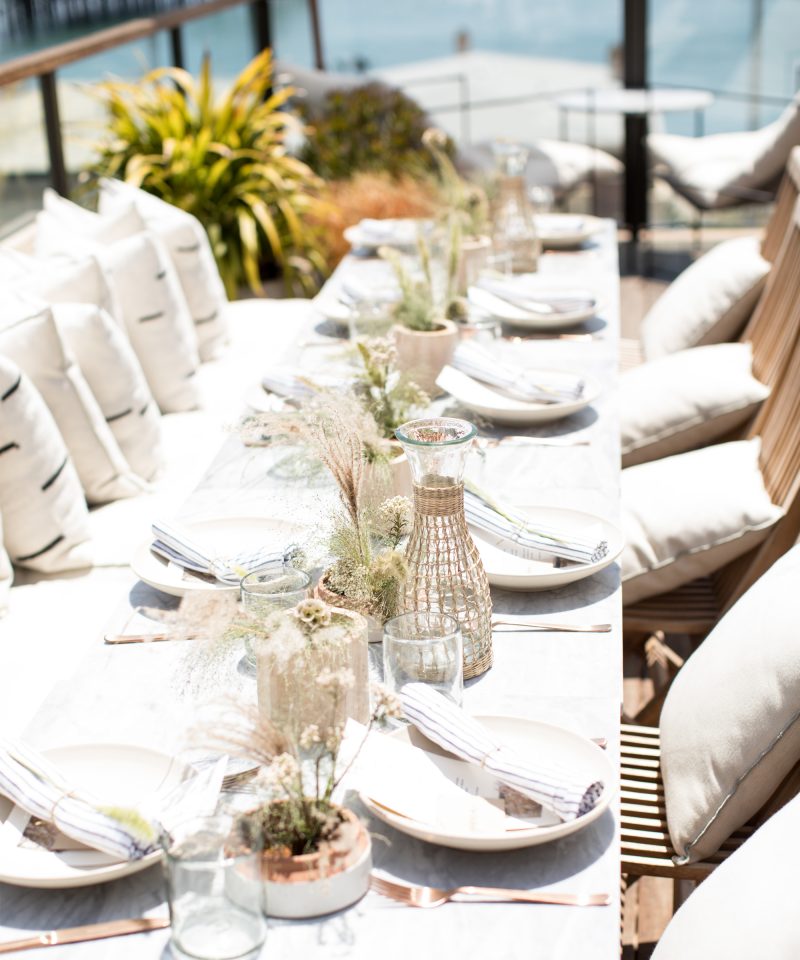 Jenni Kayne and Tappan founder, Chelsea Neman Nassib, put together a menu that was perfectly fitting for the seaside, with a refreshing stone fruit salad, fresh ceviche, crudités, and seared tuna tacos. The table was set in the spirit of the honorary piece, with nautical-inspired pinstriped linens and arrangements of native coastal California plants. Overlooking the legendary Malibu beach of which the hotel is named, the afternoon was truly a work of art in and of itself.

Owned and operated by husband and wife team Matthew Goodwin and Emma Crowther-Goodwin, The Surfrider is so impeccably designed, you might just mistake it for a close friend's beach house. Emma led the helm of the design while Matthew oversaw the architecture, resulting in a beautifully cozy, luxuriously low-key surf-inspired retreat. For more on how The Surfrider encapsulated the essence of California beach culture, look out for our profile on Emma later this week on Rip & Tan.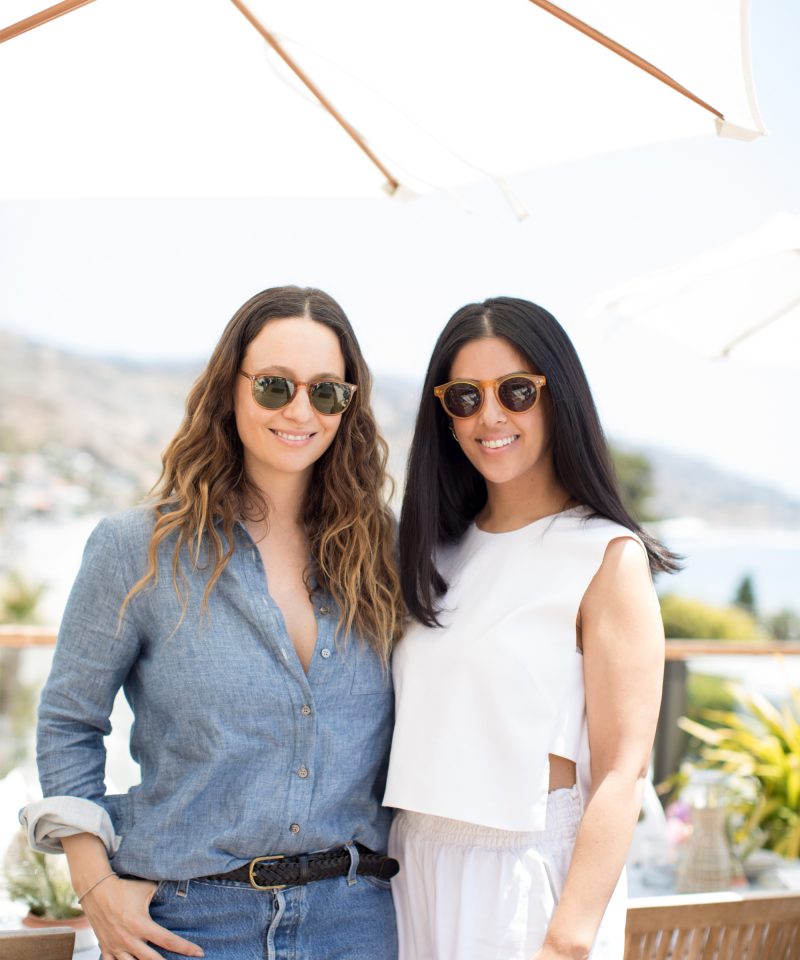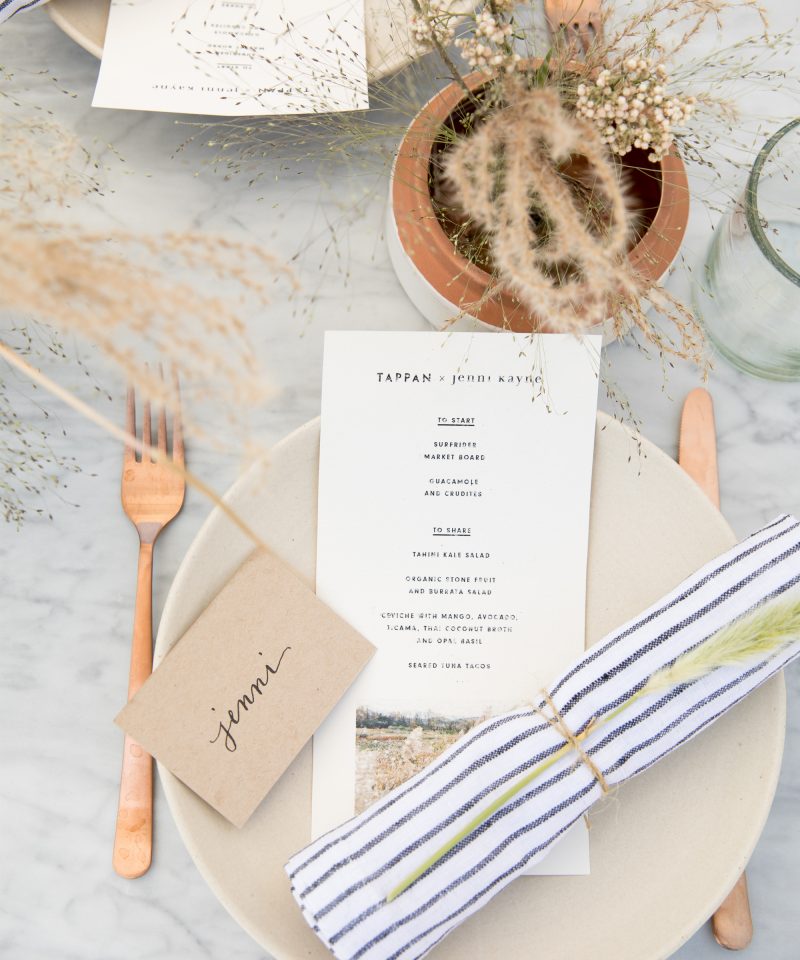 On the piece that inspired the lunch...
"With 
Emma Wood
, I was checking the surf up and down the coast by Ventura. That particular overcast day, the water was really glassy and even. There was a feeling of the ocean and the sky blending together like silver mercury. I was taken aback by the stillness and felt a kind of solidarity in solitude with the figure pictured." -Artist Marc Gabor