Living
Celebrating Motherhood: Barrett Prendergast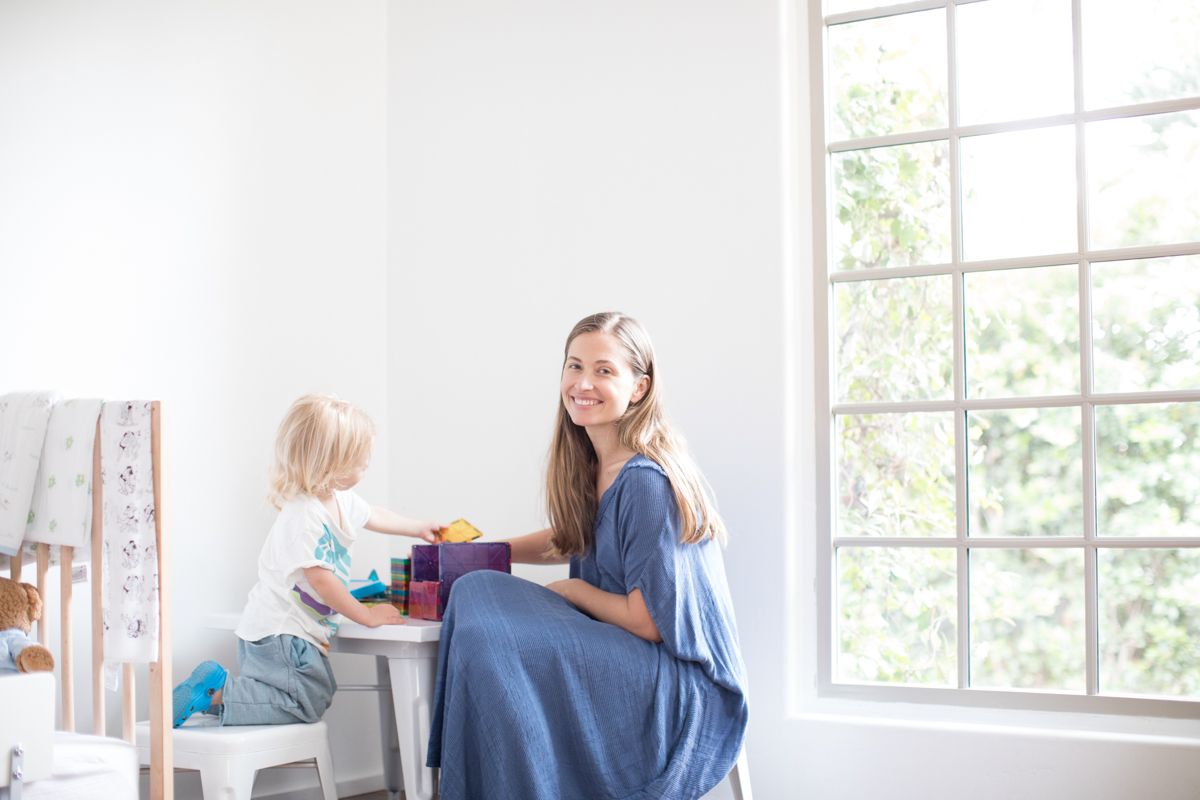 Barrett and I have been friends for several years now—if you read Rip & Tan regularly, you'll recognize her name from the many recipe and entertaining posts we've featured her in! Barrett runs her own event planning, catering, and gifting company, called Valleybrink Road, which continues to grow and thrive by the day. While Barrett's personal style or expertise on food and florals is normally the focus of our collaborations on Rip & Tan, today we're talking about her expertise as a mother. Barrett has a beautiful son named Costa with her husband, Andre, and is the sweetest most dedicated mom. I knew she'd have some great reflections on what it takes to be a parent, and I was right! Read her Q&A below. XXJKE 
Rip & Tan: What is your child's full name and age? How did you choose this name?
Barrett Prendergast: Costa Valentino Vippolis. Andre and I kept coming across it as a popular South American last name and loved the idea of using it for a boy's first name. We both instantly agreed on it. We just knew.
Rip & Tan: What are some things you love most about being a mother?
BP: The love. Costa and I have such a special bond. It really is like no other.  
Rip & Tan: What surprised you? What challenges were you not expecting?
BP: I knew it was going to be hard but nothing could have prepared me for how hard it all is. Sleepless nights, trying to find balance with work and your home life, trying to always set the best example. All of it. It is by far the most challenging thing I have ever done.
Rip & Tan: What do you worry about as a mother? Conversely, what do you tend to let go?
BP: I guess you worry about everything…are you doing it right? Are you going to mess them up? But, then I try to remind myself that I am doing the best I can. I try not to beat myself up too much about the little things.
Rip & Tan: How do you make time for yourself and your relationship with your partner?
BP: DATE NIGHTS! We have always made our monthly date nights a priority. It is important to have some alone time to reconnect.
Rip & Tan: How has your style or beauty routine changed since you became a mom?
BP: It is more relaxed. Costa is a super physical child so I like to wear things that I can move around in and play with him comfortably in. Nothing too tight or precious anymore!
Rip & Tan: Who is your mom crush? Who inspires you in terms or personal style and/or parenting style?
BP: My mom. I still can't believe she did all of this with 3 kids on her own. Always a smile on her face, never a complaint. She was always so content. I try to channel that with my own parenting.
Rip & Tan: What do you love to do in LA with your kids? Outside of LA?
BP: Playing outside at Silverlake Meadow, Sunday train rides at Griffith Park and then avocado sandwiches at Trails Cafe, ice cream treats at Wanderlust Creamery in Atwater Village.
Outside of LA, we love to go to Ojai Rancho Inn for a quick getaway. We can hang by the pool, go on hikes, and eat strawberry shortcake from Boccali's. 
Rip & Tan: What are your tips for traveling with kids?
BP: Start them young and have a big bag of games, toys, and snacks with you. Also, to be honest, an iPad loaded with movies and a pair of headphones. Gamechanger. 
Rip & Tan: What is your idea of the perfect Mother's Day? What would you do? What would you receive?
BP: Brunch with my family and then an afternoon at the spa getting a long massage. It may sound silly because I work with flowers so much, but it is still really nice to get a beautiful bouquet from the hubby. 
Rip & Tan: What advice do you have for other moms out there? What mantras or tips have helped you the most?
BP: Take one day at a time. Being a parent is really hard…give yourself a little credit along the way.