Food & Drink
Camp Cuisine: Annie Campbell's Baby Shower Bites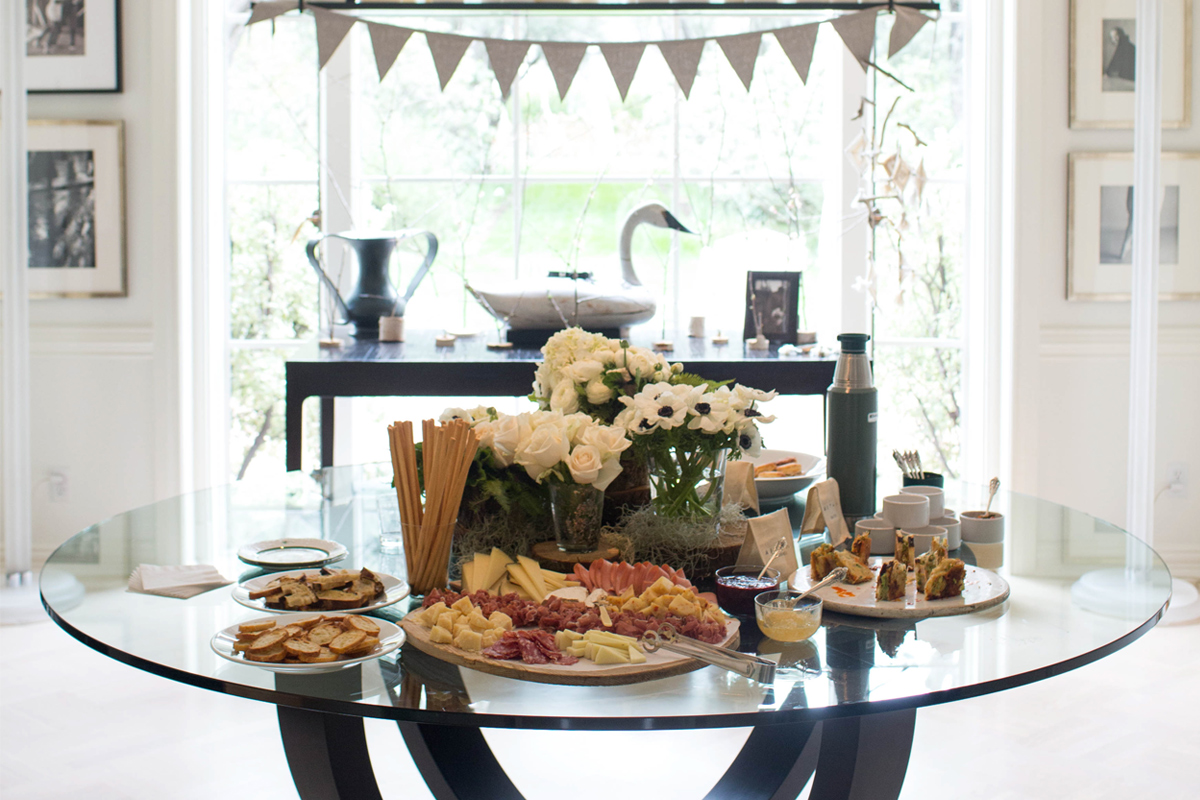 My friend and go-to caterer Annie Campbell was recently the guest of honor at an ingenious summer camp–themed baby shower cohosted by craft expert Amy Blessing and Judith Stern. Yesterday I shared all the perfectly planned details including decor, florals, takeaway gifts and a beautiful, thoughtful DIY project. But, of course, it wouldn't be a real party for a chef like Annie without equally unique food. 
Amy and Judith looked to top LA chefs Jon Shook and Vinny Dotolo, whose popular restaurant Jon & Vinny's provided elevated takes on classic camp dishes for the afternoon. To start with, Annie and her guests were served bean stew soup in a thermos, just like at camp. The appetizers also included biscuits with country ham mousse, pepper jam and pecans, mini vegetable sandwiches on Gjusta bread, and an array of cheeses and cured meats, arranged with artisanal breads, nuts, honey and jam. 
The array of main dishes was comprehensive and spirited. There was a gourmet take on chicken salad, sloppy joes on brioche buns, campfire potatoes, deviled eggs topped with bacon and skillet cornbread with honey butter. On the side: pickles and Texas "caviar," a combination of black-eyed peas, onion, peppers and tomato. And although salad may not have been a summer camp favorite, Jon & Vinny's take on greens, with a creamy tarragon vinaigrette and radish, was a hit. 
For dessert, Annie and the guests were treated to several sweet options. A one-tier carrot camp cake was the main event. Blood orange s'mores, chocolate peanut butter tarts with p'nuttles, and market berries with vanilla chantilly cream were served alongside it for a guaranteed sugar high fitting of the theme. Of course, Amy and Judith ensured every last detail was in line. Instead of printing a basic menu, they made mini muslin tents and ironed on descriptions for each dish. XXJKE 
Photos: Brittany Wood