Food & Drink
Briar Patch Sour Cocktail Recipe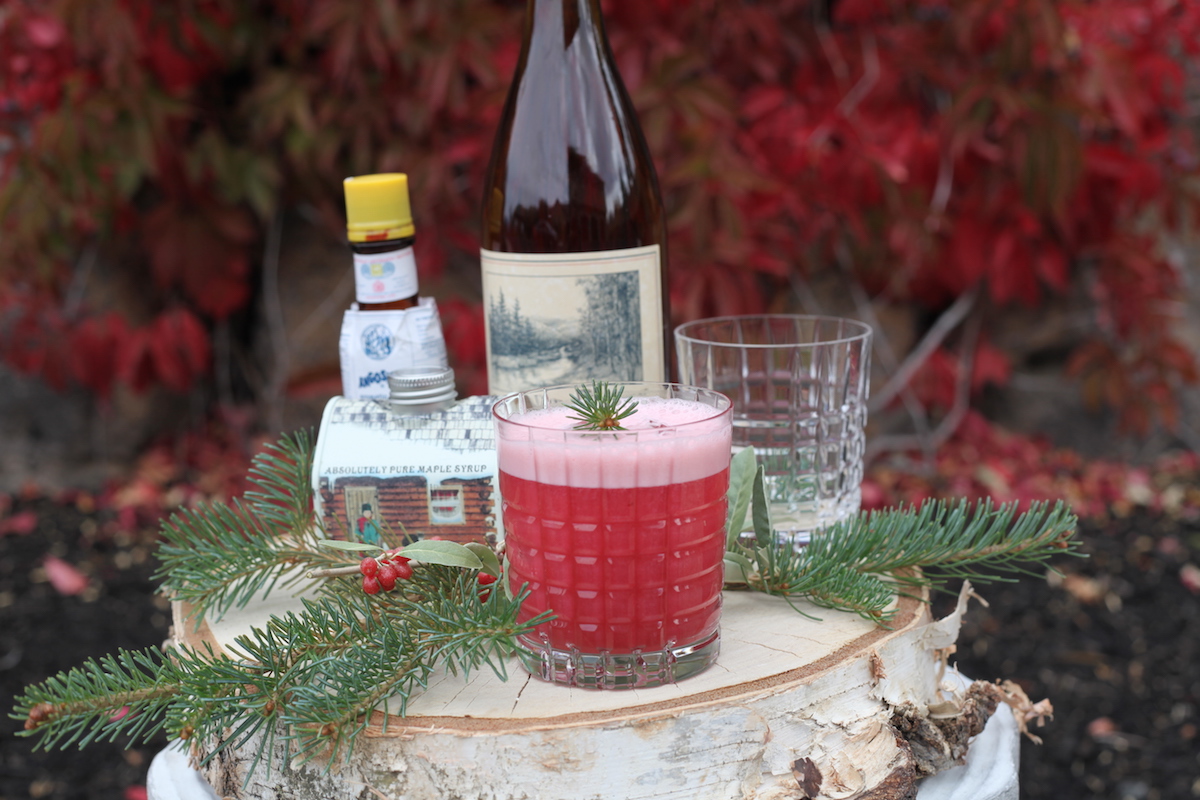 When it comes to cocktails, I don't often go for the sour. That said, this inspired sip from Annie Campbell and her husband Greg Murnion's specialty cocktail program may have just changed all that. Featuring bourbon, blackberry syrup, lemon juice, maple syrup, bitters, and a sprig of pine for garnish, the Briar Patch Sour feels like the perfect cool weather sip, best enjoyed curled up to a nice fire. XXJKE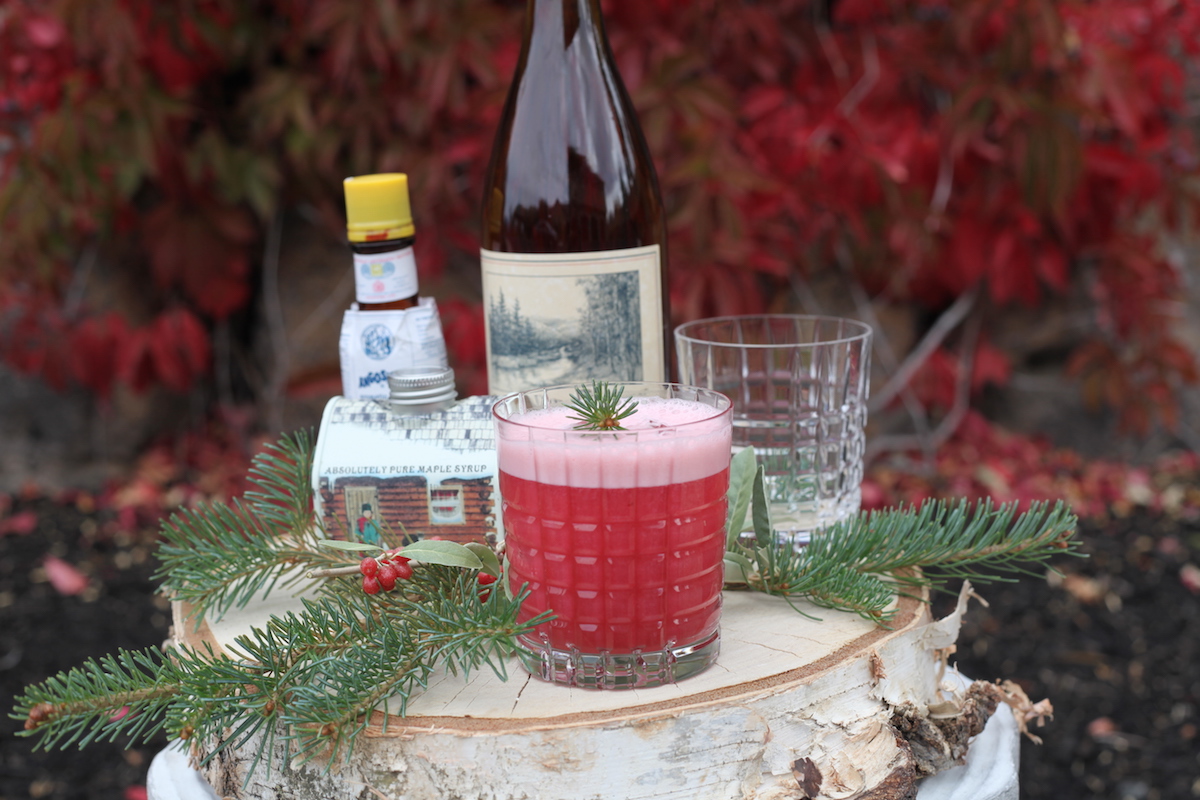 Recipe
Briar Patch Sour Recipe
Servings: 1 cocktail
Units:

Course: Drinks
Ingredients for the blackberry simple syrup
1 pt

1/2 l

blackberries washed
1 tbsp sugar

1/2 cup

118 ml

water
Ingredients for the cocktail
2 oz. bourbon
3/4 oz. blackberry syrup
1 oz. lemon juice
3/4 oz. maple syrup
1 egg white
2 dashes angostura bitters
1 sprig pine for garnish
To make the blackberry simple syrup
Bring ingredients to a boil in a sauce pan on the stove. Reduce heat and simmer for 15 minutes. While still hot, pour mixture through a strainer into a heatproof bowl. Use a wooden spoon, to push ingredients through the strainer. When finished, all that should be left in the strainer are the seeds and a few skins from the blackberries. Reserve the contents in the bowl as the blackberry syrup.
To make the cocktail
Combine bourbon, blackberry syrup, lemon juice, maple syrup, egg white and bitters in a mixing tin. Dry shake (meaning, shake without ice) for a full ten seconds, which will whip up your egg white, giving your cocktail a smooth, frothy texture. Pour over ice, garnish with a pine sprig and enjoy!!
More Stories