Food & Drink
These Valentine's Treats Are the Way to Anyone's Heart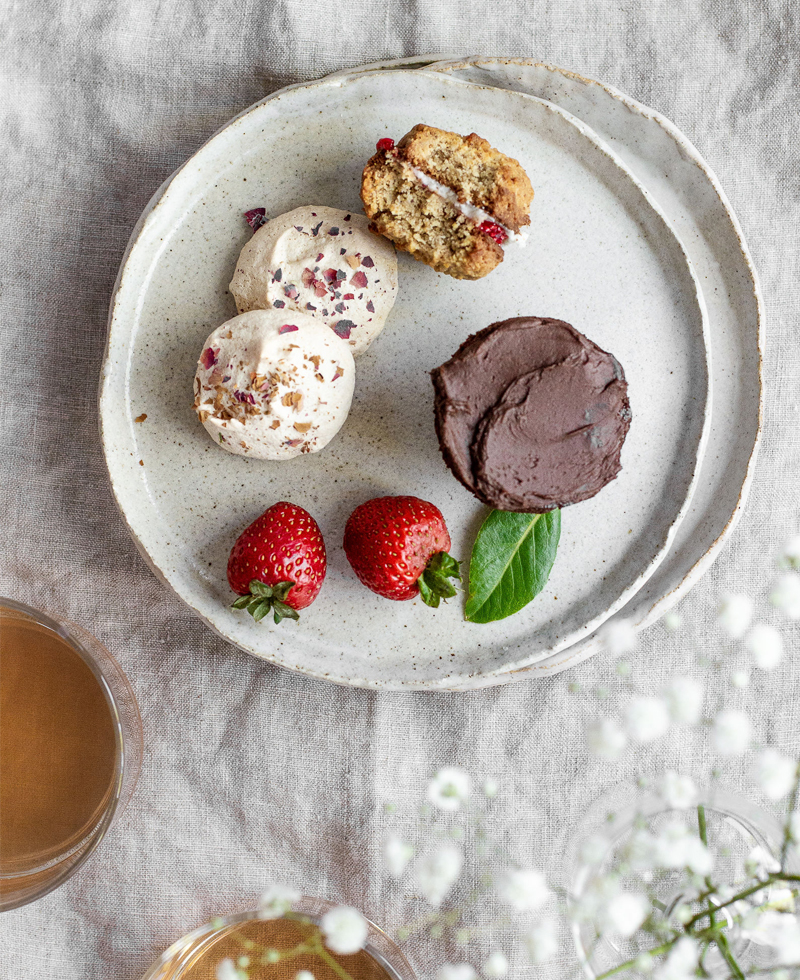 When February 14th rolls around, we'd be lying if we said we didn't fall for the familiar Valentine's Day blues…but before we get carried away, let's get to the one tradition everyone can get on board with. Says
Rezel Kaeloha
, recipe developer and photographer, "These desserts don't require anything special. Just good, healthy ingredients." Read on for our favorite simple, healthy (yet still appropriately indulgent) recipes to make your heart sing.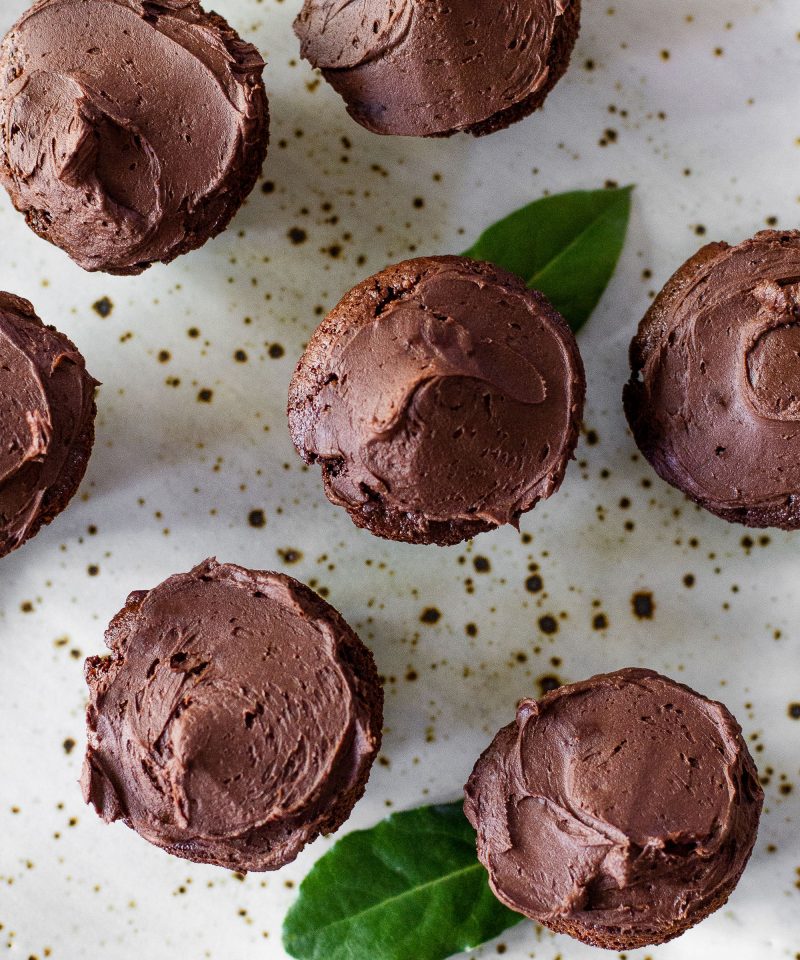 Chocolate Champagne Brownie Bites
A healthy yet decadent bite of chocolate and champagne.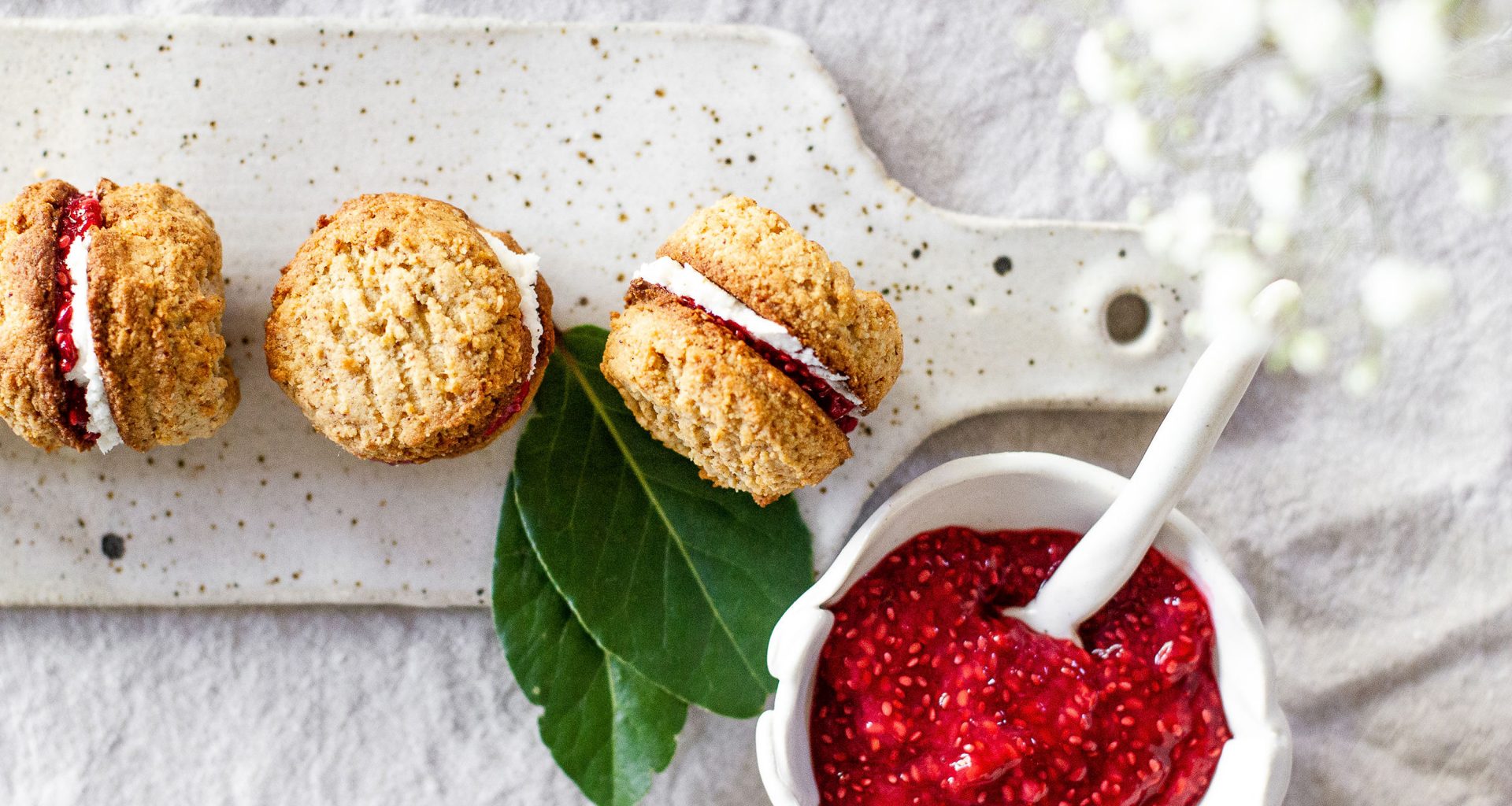 Monte Carlos
These cookie sandwiches hail from Australia and are made with tangy raspberry chia jam and vanilla frosting sandwiched between buttery coconut cookies.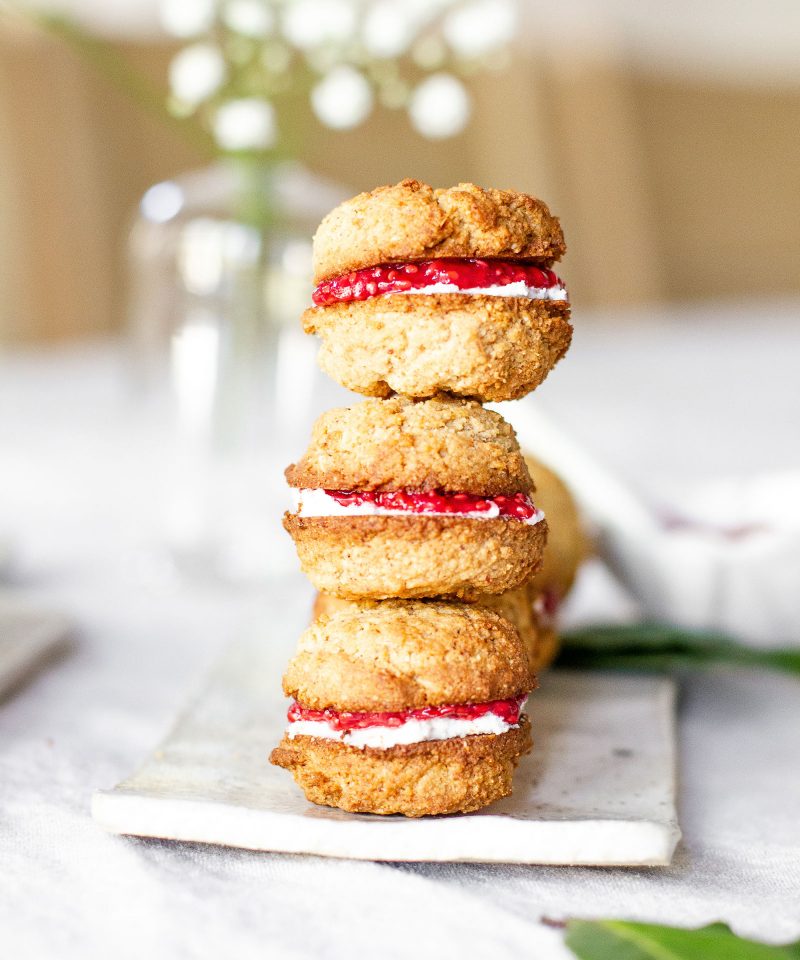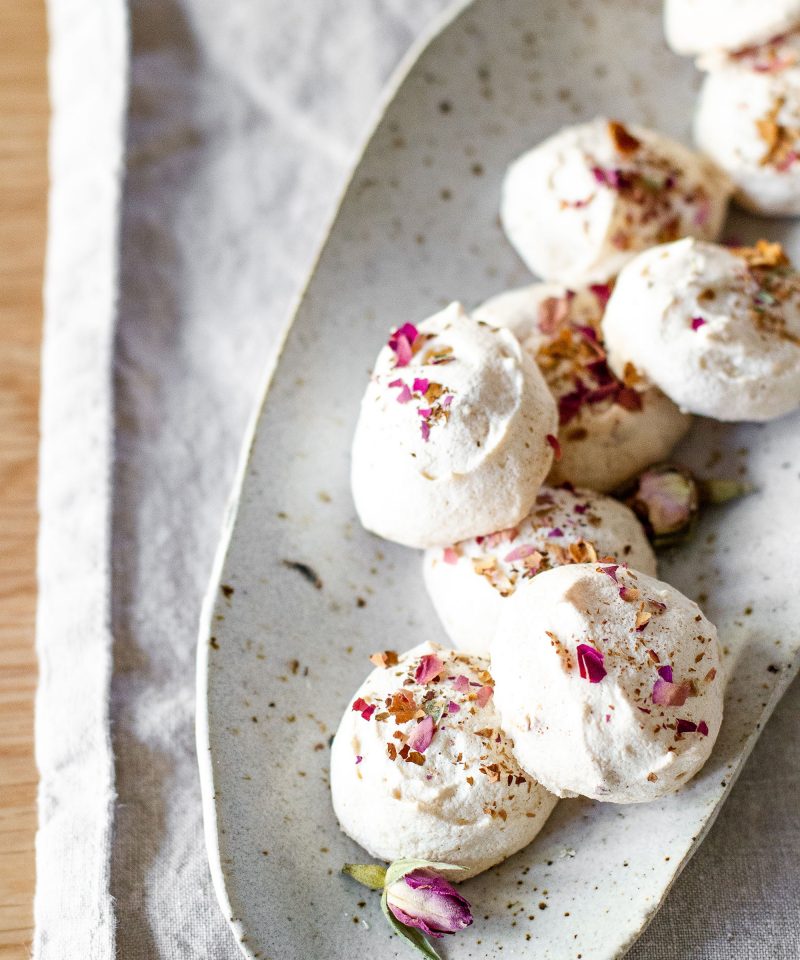 Rosewater Paciencia Cookies (Filipino Meringue Cookies)
These Filipino meringue cookies are served during special celebrations, we added a little more flair to the recipe by adding in some rosebuds and rosewater. "Pacencia" translates to patience, it could be because you need a little bit of patience to get the egg whites nice and stiff and to add the sugar very slowly.
Chocolate Champagne Brownie Bites
Monte Carlos
Rosewater Paciencia Cookies (Filipino Meringue Cookies)
Recipe
Chocolate Champagne Brownie Bites
Servings: 12 mini bites
Units:
Ingredients for the Brownie Bites
1/2 cup

118 ml

Almond Flour

1/4 cup

59 ml

Beet Powder

1/4 cup

59 ml

Raw Cacao Powder
1/4 tsp Baking Powder
1/4 tsp Pink Himalayan Salt

1/3 cup

79 ml

Almond Butter

1/4 cup

59 ml

Melted Vanila Ghee

1/4 cup

59 ml

Date Syrup (or sub Maple Syrup)
1 tsp Vanilla Paste
1 Tbsp Nut Milk (almond or cashew)
1 egg
Ingredients for the Champagne Topping
8 5/6 oz

250 g

Dark Chocolate Bar cut into small pieces

1/4 cup

59 ml

Champagne
For the brownies
-Pre-heat oven to 325 degrees. Coat a mini muffin pan with coconut spray.
-In a large bowl, place the almond flour, beet powder, cacao powder, baking powder and salt and whisk until fully blended. Set aside.
-In a separate bowl, place the almond butter, melted ghee, egg, date syrup, vanilla paste, and nut milk. Whisk until fully blended.
-Pour the dry ingredients into the bowl of wet ingredient and mix well with a spatula.
-Scoop the batter out of the bowl with a mini ice cream scooper into each of the muffin tins and bake for 15 minutes.
-Let them rest in the tin for 5 minutes then take out and cool on a wire rack.
For the topping
-In a small sauce pan put the dark chocolate pieces and champagne to melt on low heat. Once melted take off the heat and cool to room temperature. Using a whisk whip until soft and fluffy. Top each of the brownies with the champagne topping.