Food & Drink
Make the Most of the Season With This Bright Summer Menu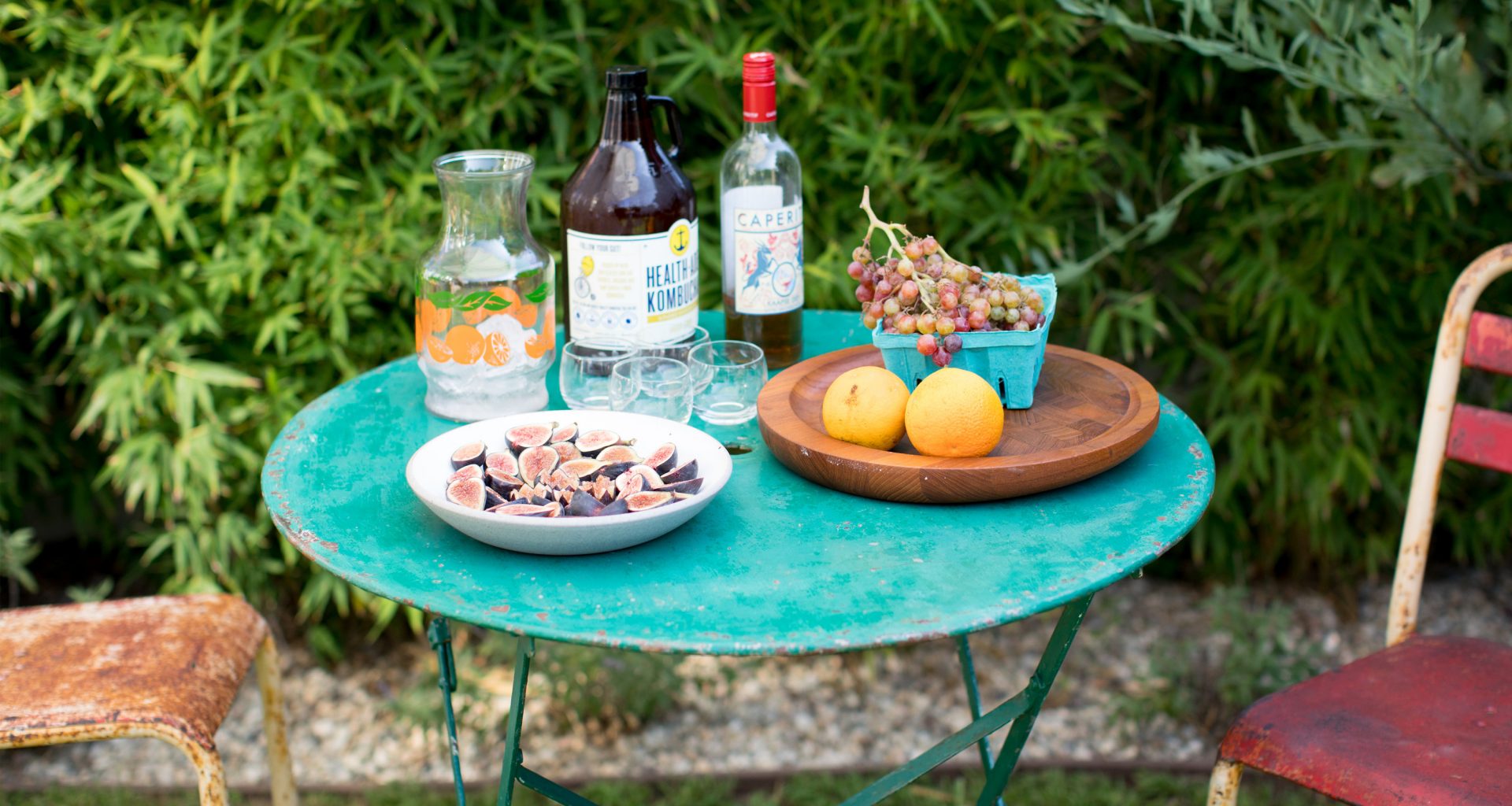 Come summertime, there's nothing we love more than dining outdoors. From backyard BBQs and lowkey lunches to sunny beach picnics, sitting with friends or family in nature's own yard is our all-time favorite way to indulge in summer fun. Once you have your setting on lock, there comes the most important step: deciding on a menu that's easy, healthy, and delicious. We've got you covered with these must-try recipes for seasonal summer dining.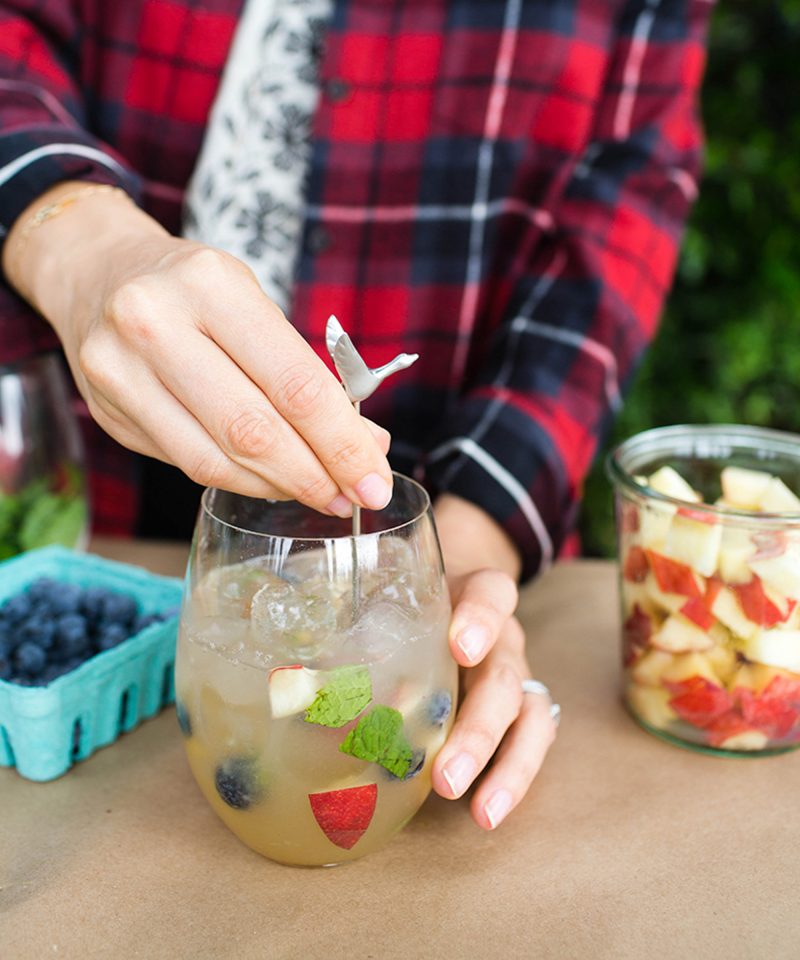 White Peach, Basil, and Blueberry Mojito
Every summer menu requires a seasonal cocktail, and summer calls for fresh, bursting flavors with fruit and herbs. This crowd-pleasing White Peach, Basil, and Blueberry Mojito offers the perfect amount of seasonality that keeps us coming back to the recipe time and time again. Our tip? Plan for more than you think  you'll need—these go particularly fast.

To start, peel and cut in half 3 white, semi firm peaches and remove the fit. Dice into 1″ chunks and place one peach each into 3 mason jars. Fill the jars with light or silver rum  to the top. Screw on the lid and lightly swirl the jar around. Keep in refrigerator for at least a  week  to infuse with peach flavor, shaking jars gently once a day. If you're planning your get-together with less time than this, you can skip this step altogether and use regular rum!

Strain the peach infused rum into a measuring cup. In 4 Collins glasses, divide the basil and blueberries. Add in 2 Tbsp of simple syrup to each glass and gently muddle the blueberries and basil, without smashing too much. Add ice and 2-3 oz of the peach infused rum and top with club soda or sparkling water and diced white peach, and serve immediately.


Fresh Tomato Soup with Burrata and Pesto
While summer heat can sometimes scare us away from warmer dishes, we have one rule for the season's bounty: don't skip the tomatoes! Late summer produces tomatoes that are perfectly ripe with a touch of sweet, and this soup is a can't-miss way to incorporate them into your meal, while adding a dollop of fresh pesto and burrata, while not required, makes the timing feel just right. Trust us when we say you won't want to skip this recipe.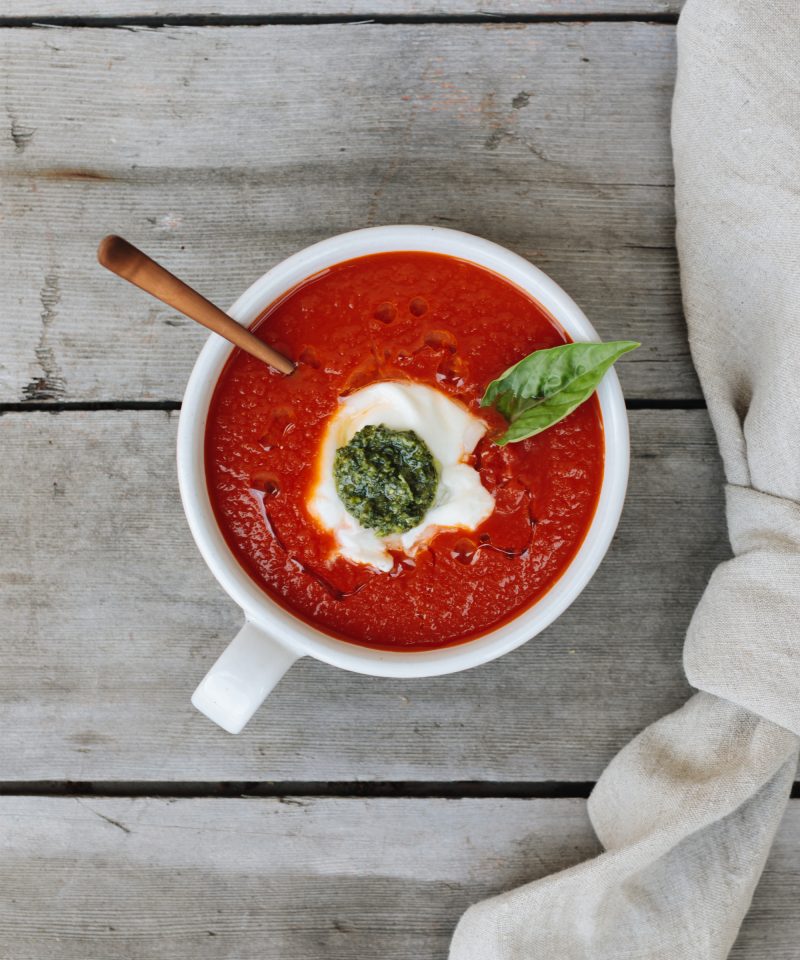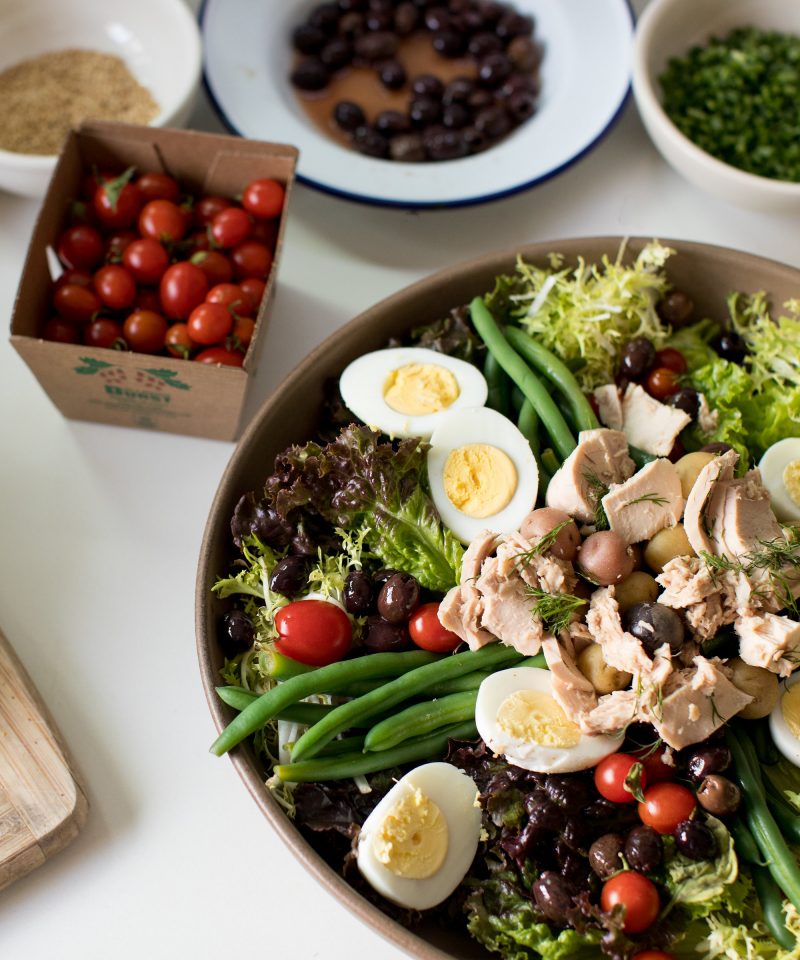 Decorative Tuna Nicoise Salad
Hayley Feldman
's fresh Nicoise salad is bursting with fresh summer flavors and a family-style dream. The all-in-one, prep-ahead classic is made for nights outside, and allows for flexibility and customization in adding any fresh produce you see fit. The heartier ingredients make it fit for a satisfying main course while allowing for more time outside with friends and less time spent in the kitchen.
Summer Stone Fruit Tart
For the final dish, we turn to one of the season's best gifts: stone fruit, and a lot of it. This Stone Fruit Tart is made with almond flour and a tart frosting, and is the meal-ending treat you'll want for breakfast the next morning, if there's somehow any left over.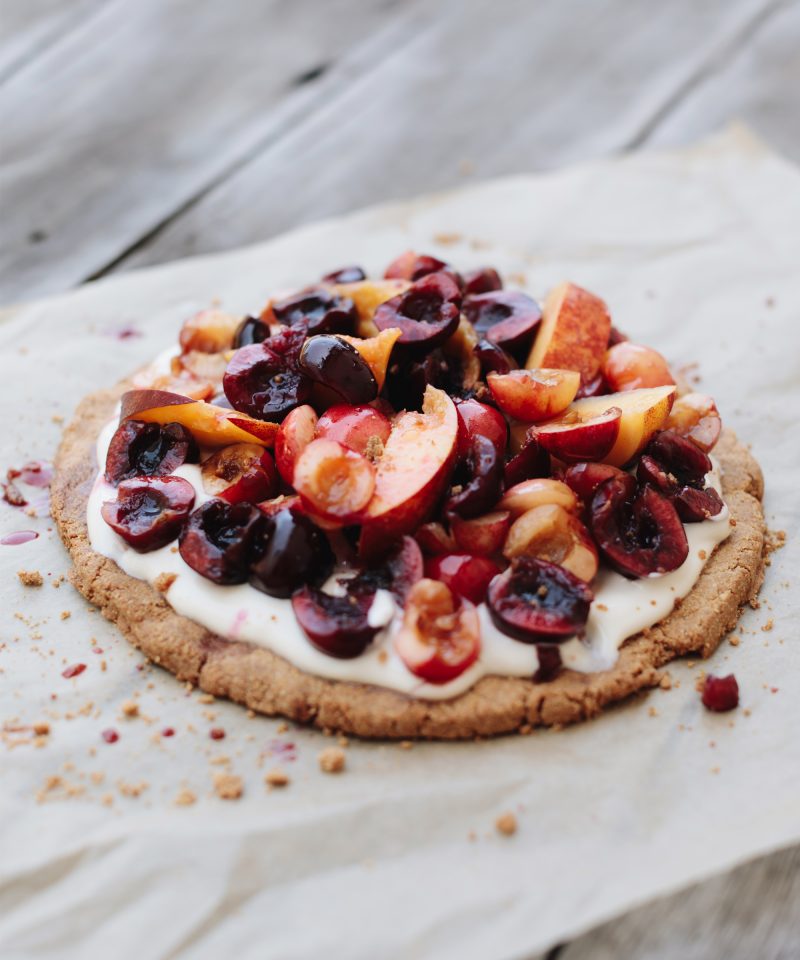 Fresh Tomato Soup
Decorative Tuna Nicoise Salad
Summer Stone Fruit Tart
Ingredients
2 Tbsp unrefined, cold-pressed extra-virgin olive oil plus extra for drizzling
1 small onion finely diced
1/2 carrot finely diced
2 large basil leaves
1 sprig fresh thyme

3 lb

1 3/8 kg

fresh tomatoes coarsely chopped
3/4 tsp sea salt plus more to taste
1/4 tsp freshly ground black pepper
optional garnishes: pesto, burrata, grated parmesan cheese, croutons
1. In a medium, heavy bottomed pot, heat 2 Tablespoons olive oil over medium heat. Add the onion, carrot, basil and thyme. Cook, stirring frequently until the vegetables are tender; 10-12 minutes.
2. Stir in the tomatoes, along with ¾ teaspoon salt and ¼ teaspoon pepper. Simmer for 20 minutes to break down the tomatoes and meld the flavors.
3. Remove from the heat and puree the soup in a blender or food processor, then strain through a strainer. Taste for seasoning. I added a bit more salt.
4. Serve the soup hot or warm, with desired garnishes and a drizzle of olive oil.
Photos by Brittany Wood,Jen Kay,Morgan Pansing