Food & Drink
Serve This at Your Next Get-Together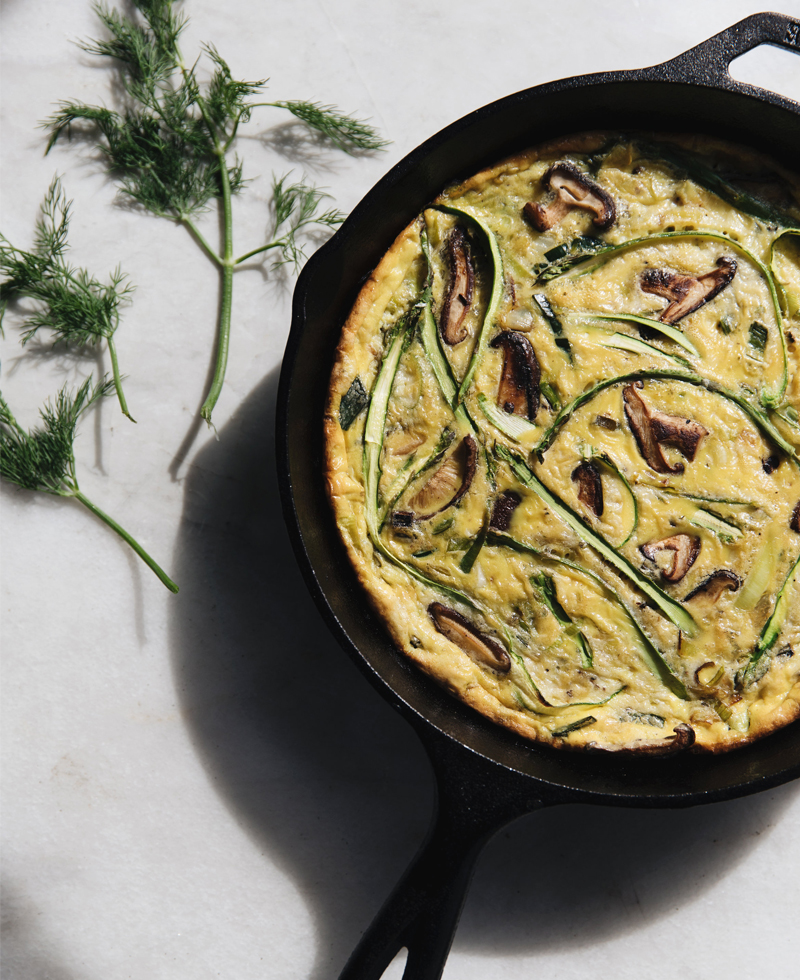 When the weather warms up, we love taking our meals outdoors. Mia Rigden agrees—she's shared a recipe that takes advantage of all the best seasonal produce for this spring vegetable frittata. And as the founder of
Rasa
, the wellness community focused on individualized, plant-based diets, Mia knows (and loves) her veggies.
 "An abundance of seasonal vegetables, quality protein and healthy fats make this frittata a satisfying dish for lunch, brunch or dinner," she tells us. "This goes great with a big salad for entertaining, or as an addition to your weekly meal prep. Enjoy fresh from the oven or save leftovers in the fridge for up to three days." Enjoy!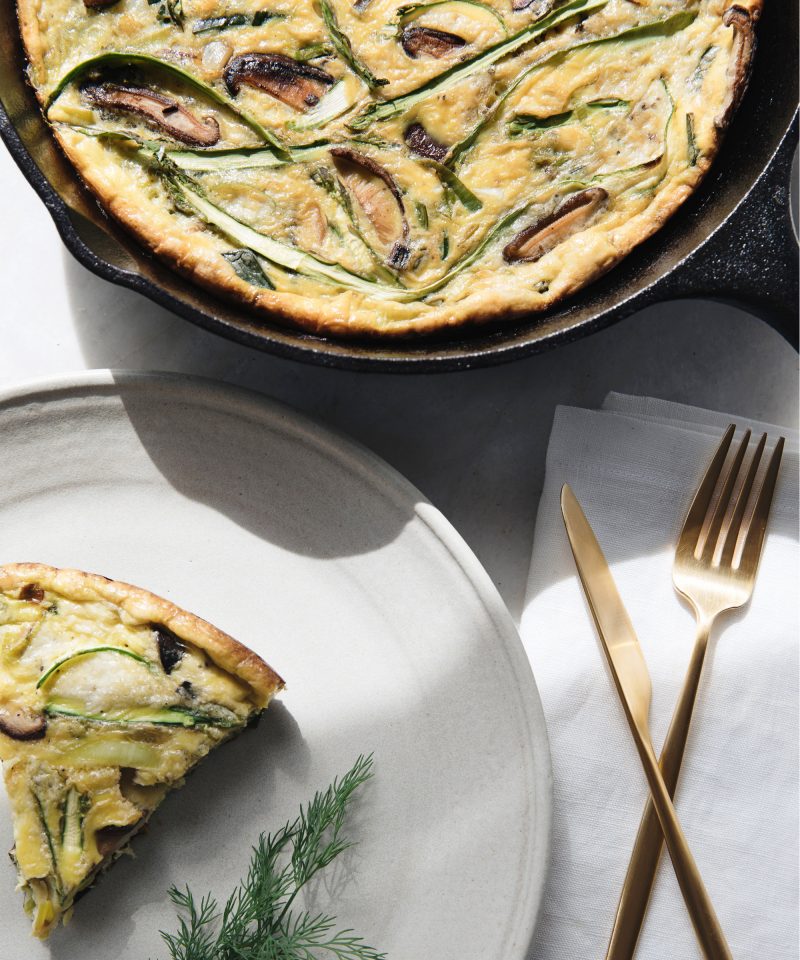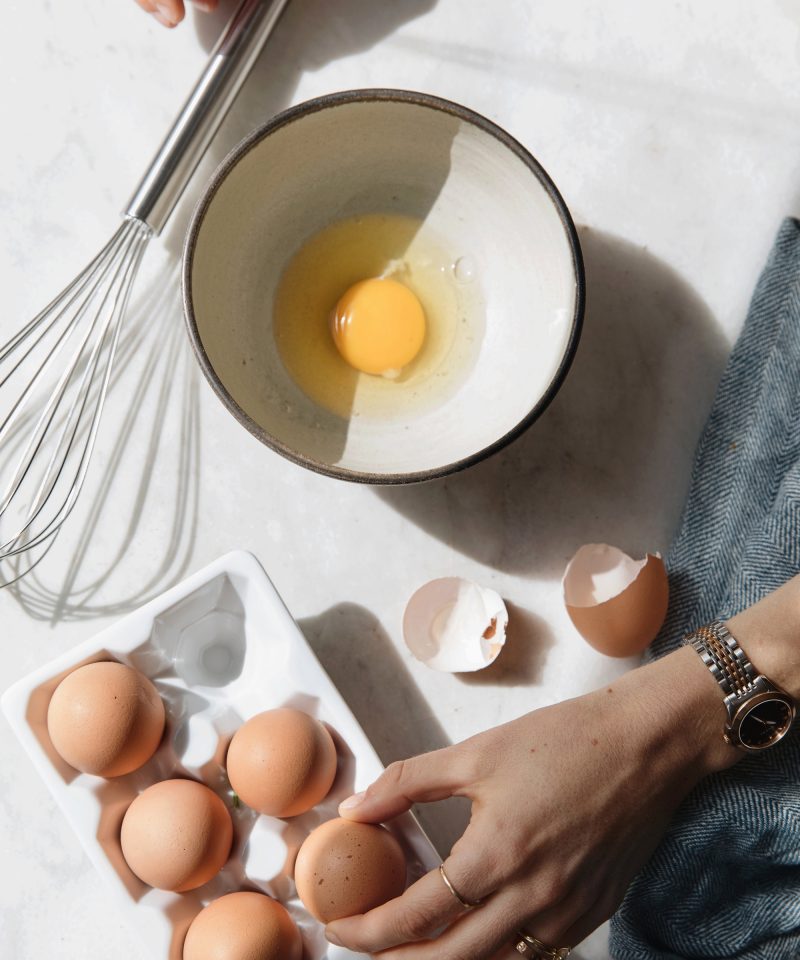 Spring Vegetable Frittata
Recipe
Spring Vegetable Frittata
Ingredients
8 organic, pasture-raised eggs

1/4 cup

59 ml

full-fat coconut milk

2 cup

473 ml

leeks washed and thinly sliced
1 garlic clove minced

1 cup

237 ml

shitake mushrooms sliced
4 asparagus stems shaved into ribbons
3 tbsp ghee or coconut oil
fresh dill
salt + pepper
Instructions
Preheat oven to 350 °F.
Heat two tablespoons of ghee or coconut oil in a cast iron skillet. You can use a frying pan as long as it does not have a wooden or plastic handle.
Add garlic and leeks. Sautee over a medium heat until soft.
Meanwhile, heat the remaining tablespoon of ghee or coconut oil in a large frying pan. Add mushrooms and a pinch of salt, sautéing over high heat until browned.
While the leeks and mushrooms are cooking, use a vegetable peeler to shave ribbons of zucchini and set aside.
Next, whisk together eggs and coconut milk until frothy. Season with salt and pepper.
Pour egg mixture over the leeks and shake to even out the pan.
Top with sautéed mushrooms and raw asparagus ribbons.
Cook over a medium heat until the edge of the frittata starts to pull away from the pan (about five minutes).
Transfer frittata to the oven and cook for 10-15 minutes, or until the eggs are complete set.
Serve with salt, pepper and a garnish of fresh dill.