Style
Best Foot Forward: New in Shoes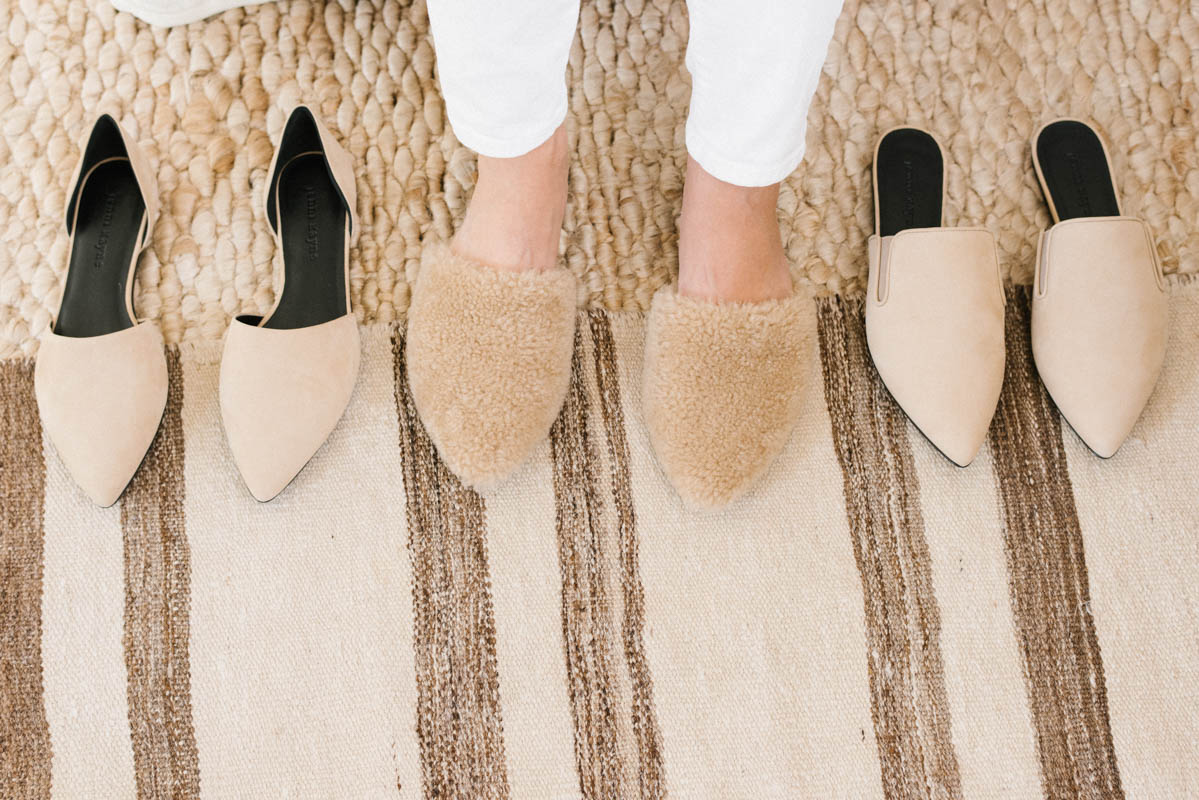 It's a new year, and we're ringing it in with new Jenni Kayne shoes. With a long history of comfort, style and elegance, the mule is a natural classic for us. We love mules for their ease of wear, and crafted in well-tooled Italian leather, this understated style elevates any outfit effortlessly. Originally intended to be worn by royalty, the mule gradually became an at-home staple, iterations of which were rendered in soft satin, leather, or suede. We named the Olympia mule as a nod to Monet's 1863 painting, in which a graceful woman reclines in a pair of delicate round-toe slides. Our rendition now comes in a beautiful natural oiled leather in a soft, neutral fawn. Beautifully spare and luxe, we adore the studied grace of this feminine favorite. We also designed a new take on an old classic: the suede mule is now in a rich, deep navy. A fresh take on minimalist black, navy is a natural anchoring point to compliment a palette of clean, warm, and inviting neutrals. 
Another one of our favorites is the shearling mule slide, now in a warm tan. The classic silhouette is reworked with a textural focus, adding dimension and detail to any outfit. We love donning a slide in buttery leather, suede or shearling for an element of sophistication—these make the perfect shoe for playing hostess, when comfort and elegance are of the utmost importance.
New to the Jenni Kayne collection, the Sonoma boot is a riff on our Chelsea boot with a utilitarian bent. Rendered in super-soft suede and supple Italian leather, our latest boot hits at the ankle and comes in both classic back and soft, understated camel. We love the versatility of this Western-style boot. The slim silhouette makes it easy to play up the pastoral look with denim head-to-toe. Or, pair with our luxe silk pants for a structured, minimalist look. 
We hope you love our new shoes as much as we do—you truly can't go wrong with time-honored Italian leather and craftsmanship. Our new shoes come in a subtle range of elemental, earthy hues for a timeless look that transcends seasons. XXJKE