Style
The Basics of a Better Bedroom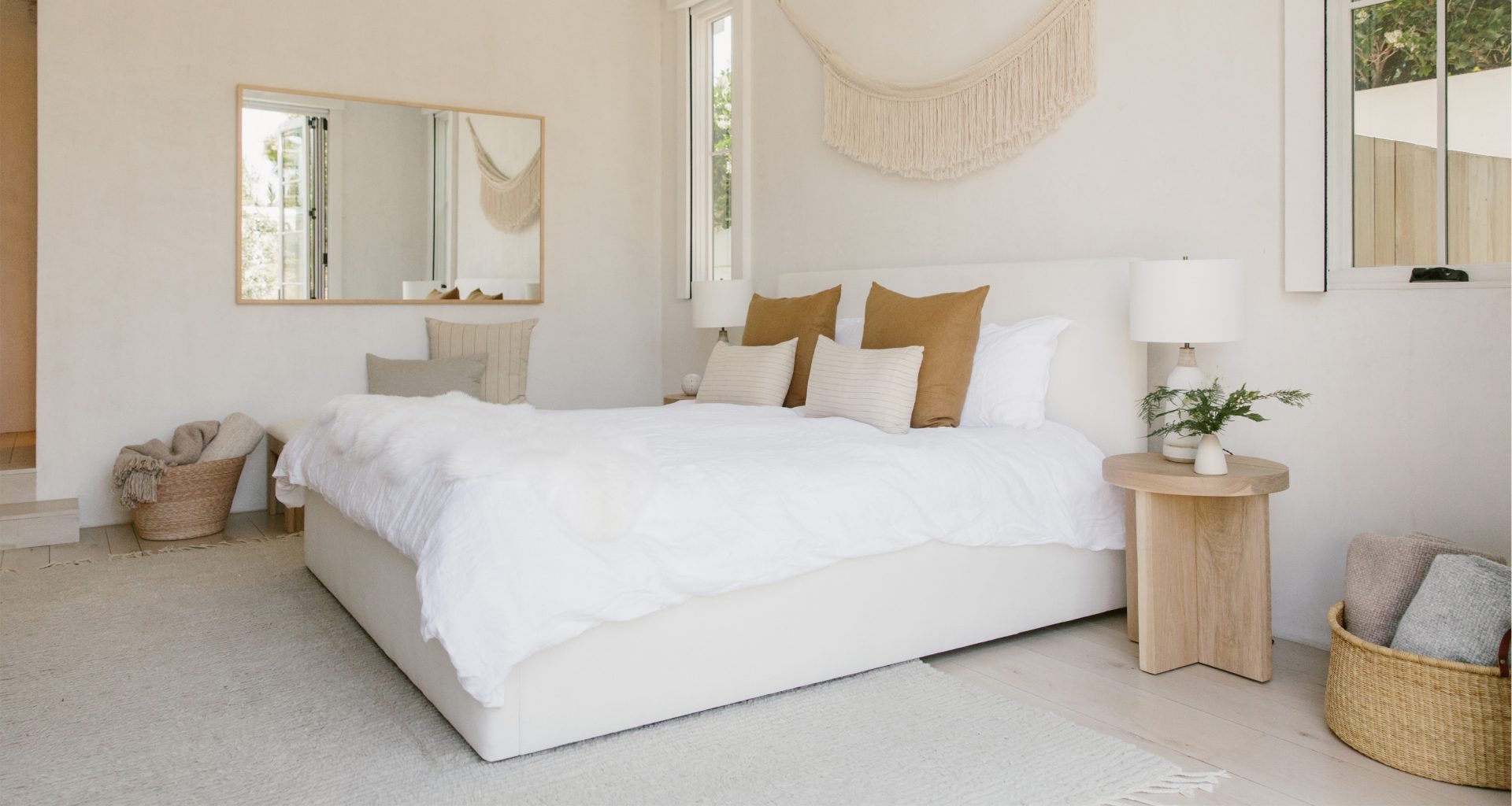 Every room in your home serves a purpose of its own, and when you're in need of lounging, relaxing, and all things calm and cozy, the bedroom is there to save the day. More than a space to sleep, the bedroom is your very own version of an at-home haven—that's why we take the time to decorate it with the utmost intention. Whether it's time to redecorate or simply refresh, follow these tips and tricks to achieve the bedroom of your dreams.
Invest in the Best
The cornerstone of bedroom décor starts and ends with three simple words: made for forever. Whether it's a
bed frame
,
bench
, or
accent chair
, invest in classic furniture that you can take with you from space to space by focusing on high quality construction, enduring design, and refined simplicity. Think of each investment piece as a core part of your bedroom's canvas—by anchoring your room with items that work well with anything, switching up the smaller details seasonally is easy.
Know Your Neutral
The key to a bedroom that's tranquil and inviting? A neutral color palette. From your duvet cover of choice to the paint that graces your walls, sticking to muted hues is a surefire way to keep your space feeling timeless and elevated with ease. Enhance your color scheme with textured pieces such as cozy sheepskins, linen pillows, a jute rug, and decorative throws for an added element of stylized simplicity.
Personalize & Accessorize
No bedroom is complete without a few artfully selected pieces that present a pop of personality. From beloved pieces of art to personal mementos, be discerning with what you add to the walls. We love décor that adds intrigue and warmth without bringing any visual clutter—our
Woven Wall Hanging
is a recent favorite that does just that. Once the walls are taken care off, decorate your space with nature's finest for a bit of color that's vibrant and lively.
Photos by Nicki Sebastian