Entertaining
Autumn Entertaining: A Delicious Paleo Lunch with Sweet Laurel Bakery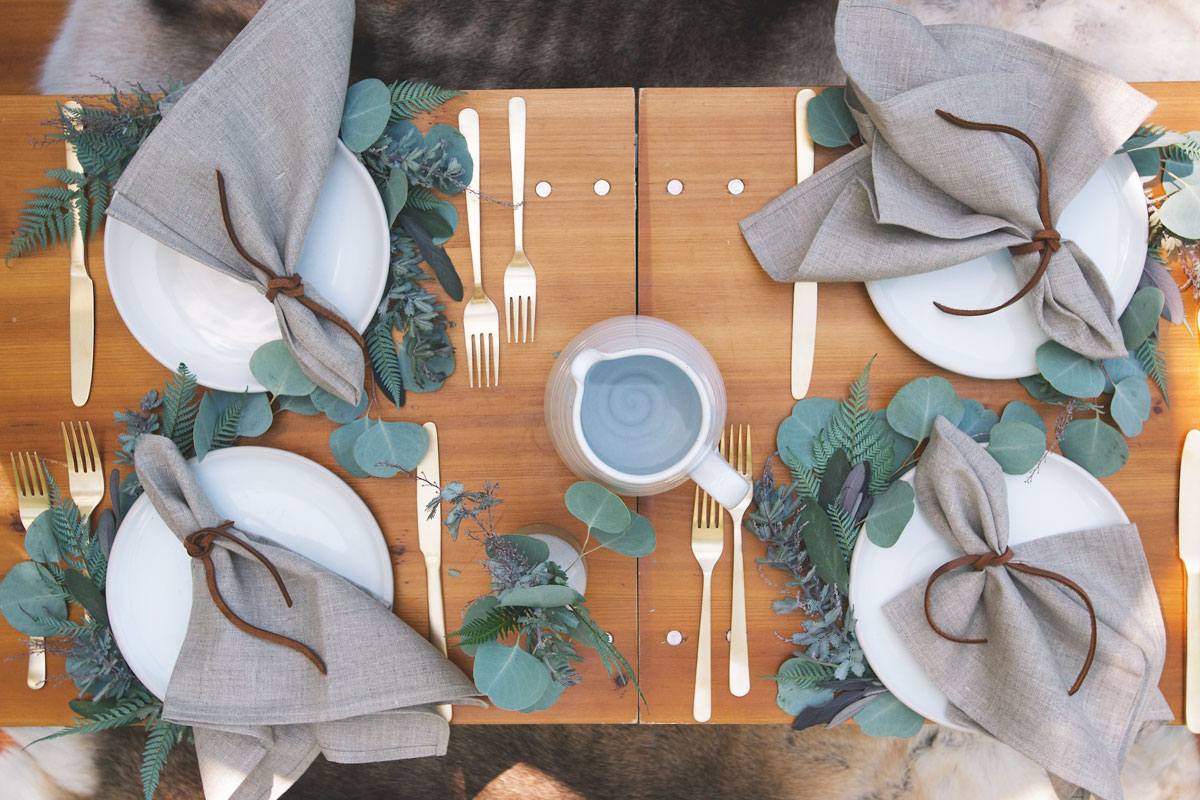 It was love at first bite when I tasted the deliciousness that is Sweet Laurel Bakery (founders Laurel Gallucci and Claire Thomas' incredible Mother's Day menu seen here). So naturally, given any opportunity to get together with this lovely and talented duo (this time for a laid-back, all-Paleo lunch), I'm all in. Always mindful of the menu and occasion when putting together decor elements, I wanted to create a scene that felt soft and natural, with understated floral accompaniments from Moon Canyon, layered ceramics, and rustic touches throughout. True to form, Laurel and Claire outdid themselves, and our afternoon was one filled with amazing food and great company. See below for all the décor elements (and our outfits!) from the day. XXJKE
THE DECOR
Florals – Moon Canyon
Subtle floral accents, achieved by creating moments around the plates rather than filling the whole table with a garland, accompanied by small arrangements in Farmhouse Pottery Mini Bottles. The components: Chilean fern, acacia and Silver Dollar eucalyptus.
Linens – Ambatalia Natural Linen Napkins and Bowl Covers, available at Jenni Kayne stores. For a rustic touch, Kristen cinched each napkin with a leather tie.
Ceramics – Irving Place Studio Porcelain Dinner Plates, Farmhouse Pottery bowls, and a Farmhouse Pottery Silo Pitcher for water
Flatware – Minimal lines with a touch of glamour, courtesy of Canvas Oslo Cutlery in Matte Gold
Glassware – Small Moroccan glasses, available at Jenni Kayne stores
Seating – Additional rustic touches in the form of reindeer skins, draped on the benches
THE OUTFITS
On Jenni: Jenni Kayne Cotton Flannel Sleeveless Shirt (similar) and Sophie Buhai Sterling Silver Mapplethorpe Cuff, available at Jenni Kayne Brentwood and West Hollywood stores.
On Claire: Jenni Kayne Soft Cotton Sleeveless Shirt
On Laurel: Jenni Kayne Silk Plaid Placket Dress
On Kristen: Jenni Kayne Cotton Stripe Slim Shirt
Photos: Yayo Ahumada