Food & Drink
Athena Calderone's Charred Broccolini with Green Relish and Feta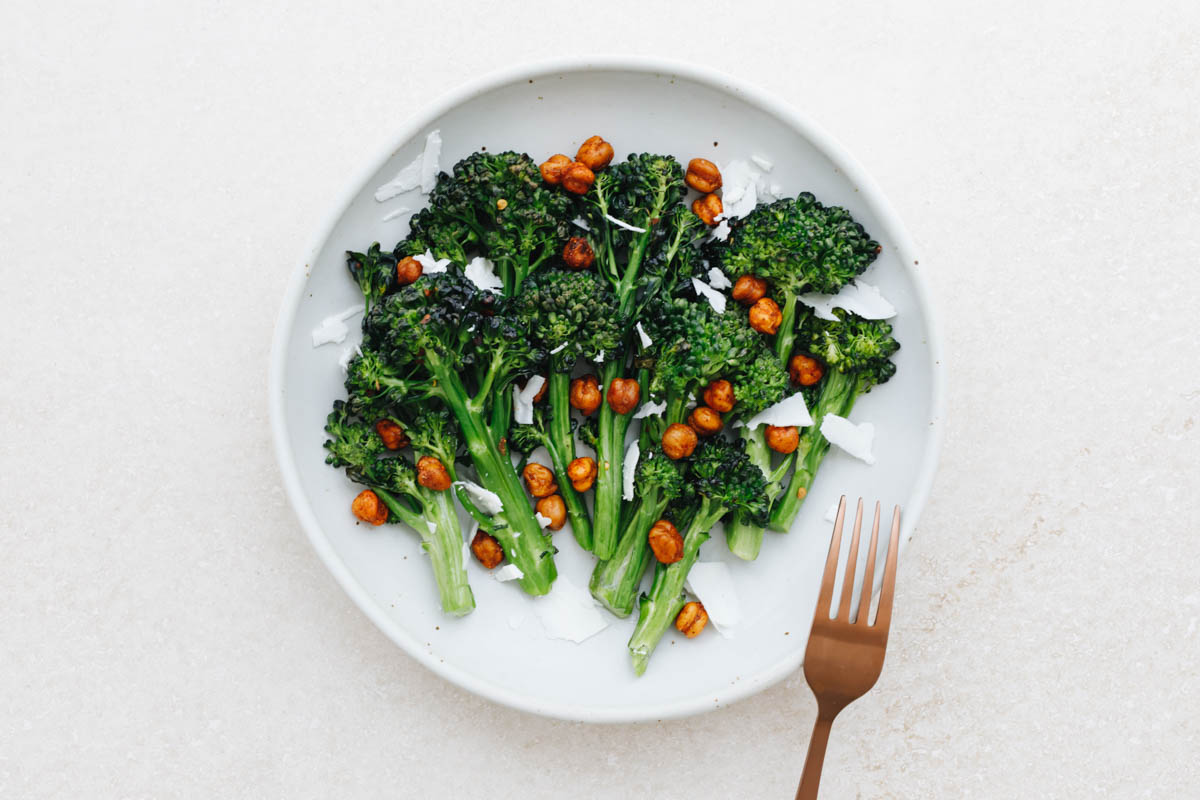 If you follow Athena Calderone's site, EyeSwoon, you know she is a woman of many talents. In addition to designing incredible spaces and having an eye for fashion, she is also a great entertainer and cook. In fact, this month Athena is publishing her first-ever cookbook. Aptly titled "Cook Beautiful", the book is filled with easy, seasonal recipes and includes tips on styling the plate—and your table—to look as wonderful as the dishes taste.
Athena's charred broccolini recipe is one recipe I tried and loved in the new book. I can't get enough of roasted vegetables this time of year, and the "green relish" recipe she recommends using to dress the broccolini is packed with flavor. Made with the kitchen staples like garlic, honey, and lime, it's also something you can whip anytime you need to give produce a little oomph. Enjoy! XXJKE
Athena Calderone's Charred Broccolini with Green Relish and Feta
Recipe
Athena Calderone's Charred Broccolini with Green Relish and Feta
Ingredients for the Relish
1 small clove garlic minced
12 tsp kosher salt
1 jalapeno minced (seeds removed if you are heat sensitive)
3 green onions white and pale green parts only, thinly sliced into rounds
2 limes zested and juiced
2 tsp honey
1 tbsp extra virgin olive oil
2 tsp fresh cilantro chopped
Ingredients for the Broccolini
3 heads broccolini (about 1 1/2 pounds, 680 g), trimmed and split vertically into florets
3 tbsp extra virgin olive oil
salt
freshy cracked pepper

4 oz

113 g

feta (optional) crumbled
2 tablespoons spiced chickpeas (optional) see book for recipe
Aleppo pepper or red pepper flakes (optional) for serving
Make the Relish: Preheat the oven to 425F (220C). On a cutting board, use the back of a chef's knife to mash together the garlic and salt into a paste. Transfer the paste to a medium bowl and combine it with the jalapeño, onions, lime zest and juice, honey, oil, and the cilantro.
Make the broccolini: Spread the broccolini on a baking sheet and drizzle it with the oil. Season with salt and pepper and gently toss until it's all evenly coated. Roast the broccolini until it is slightly crispy and charred on the edges, 20 to 25 minutes.
To serve, toss the broccolini with the relish and spread it on a platter; finish with the feta and spiced chickpeas. Sprinkle with Aleppo pepper, if using.