Food & Drink
Arugula and Radicchio Salad with Crispy Shallots and Shallot Vinaigrette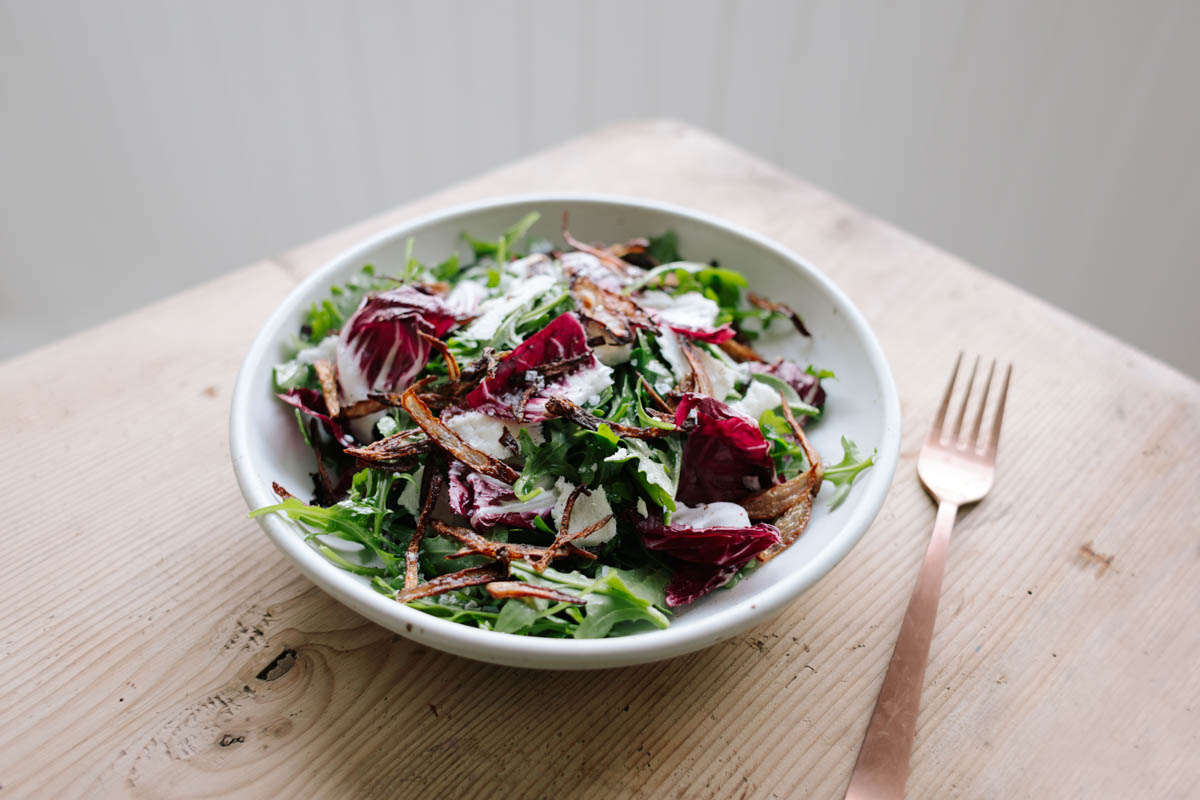 Coming up with interesting flavor combinations is the key to keeping the staple green-salad lunch interesting. I recently tried this flavorful take on the arugula salad and it was so delicious, I had to share it here. An adaptation of a Gjelina recipe by Teri Turner of the blog No Crumbs Left, it gives fresh greens a boost with crispy shallots and shallot oil vinaigrette. If you cook fairly often at home, you'll probably have most, if not all, of the ingredients in your pantry. It's also very easy to whip up—once you do it once, you'll know the recipe by heart.
Come fall, I love the idea of serving this flavorful salad with a seasonal main course and a beautiful red wine. It's simple enough to work as a starter salad but so much more interesting than the typical mixed greens! XXJKE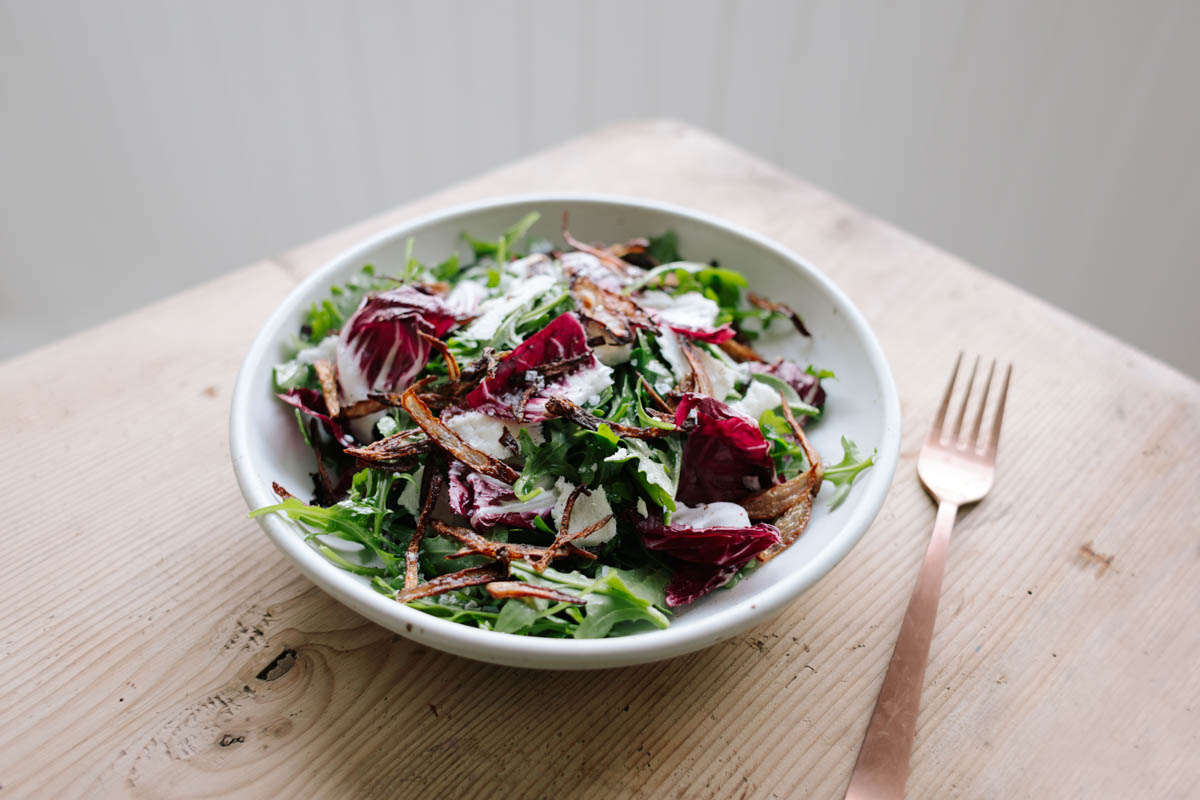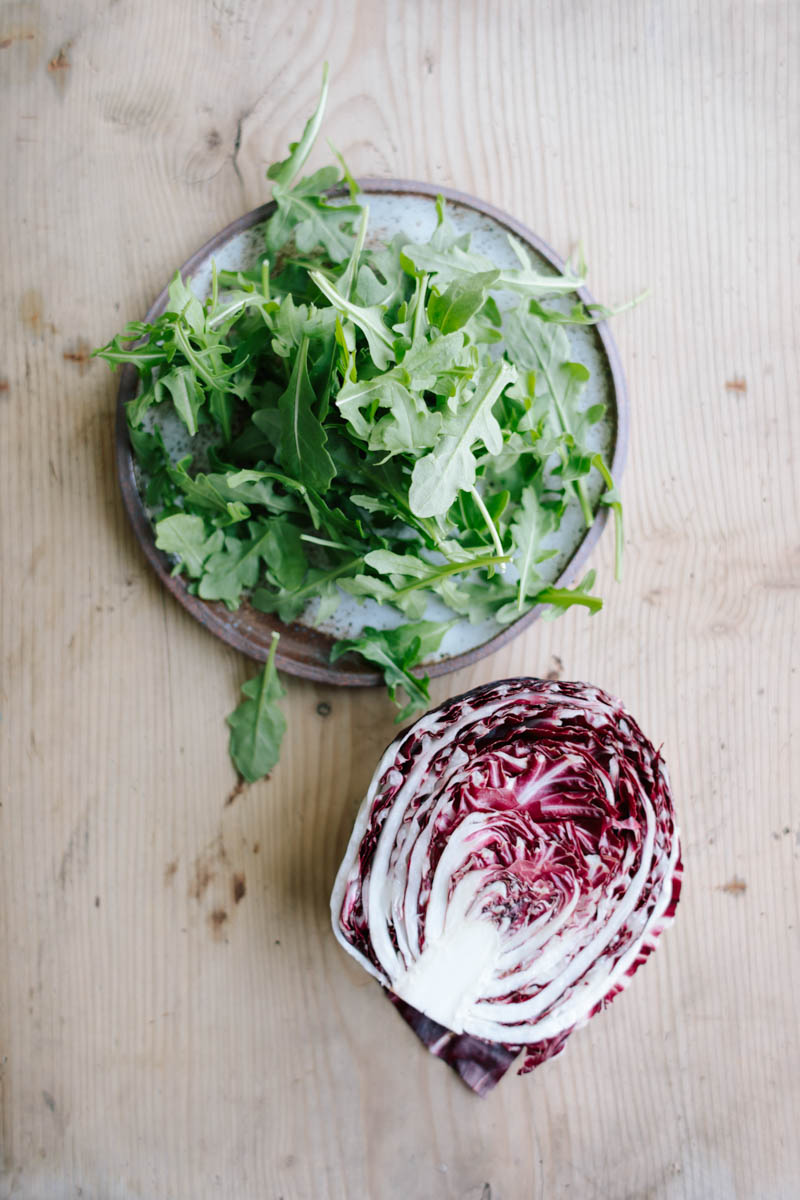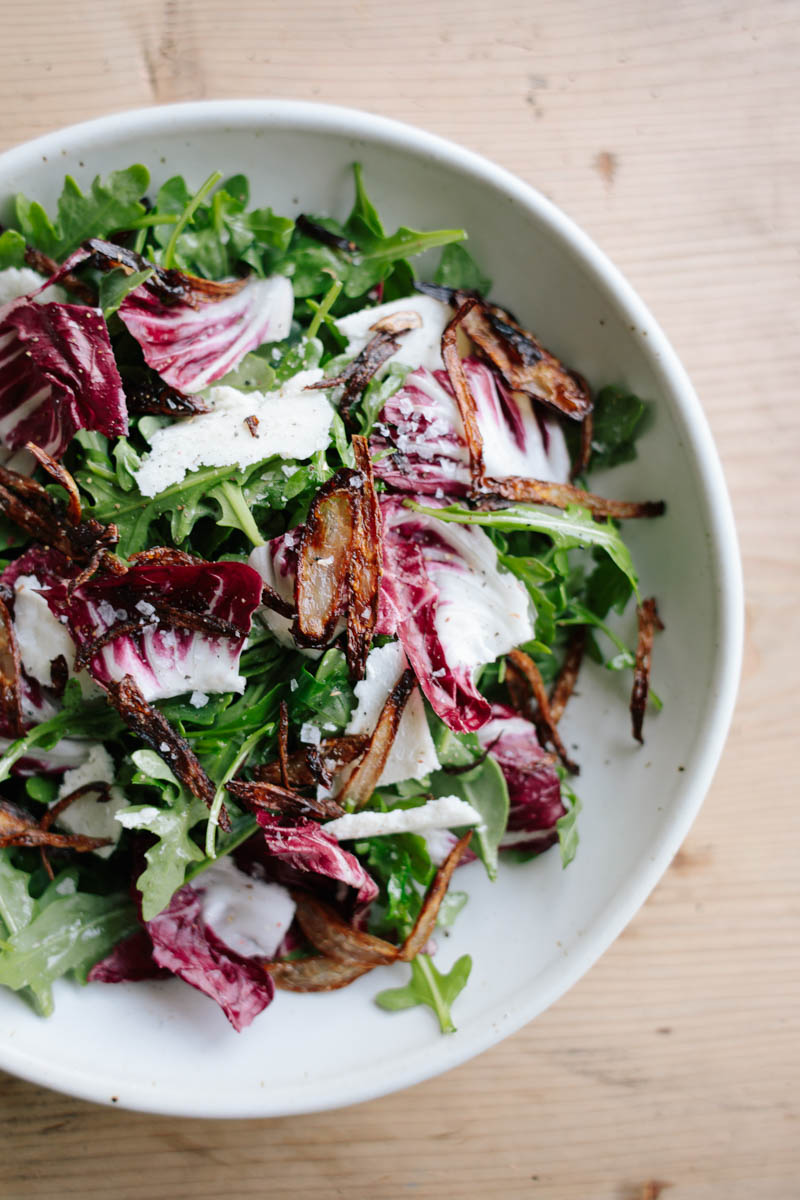 Arugula and Radicchio Salad with Crispy Shallots and Shallot Vinaigrette
Recipe
Arugula and Radicchio Salad with Crispy Shallots and Shallot Vinaigrette
Ingredients
2 cup

473 ml

olive oil
5 shallots thinly sliced

1/4 cup

59 ml

fresh lime juice

1/4 cup

59 ml

sherry vinegar
1 1/2 tsp balsamic vinegar
1 Tbsp honey
kosher salt
freshly ground black pepper
1 bunch arugula
1 head radicchio torn or cut into strips
chunk Parmesan cheese for shaving
Heat olive oil in a small saucepan over medium-high heat. Once the oil is warm, add the shallots and cook, stirring until deep golden brown and the temperature of the oil is about 230 F, 10 to 15 minutes.
Using a slotted spoon, transfer the shallots to a paper-towel lined dish to drain. Let the oil cool to room temperature.
Pour 1 1/2 cups of the shallot oil into a small bowl and whisk in the lemon juice, sherry vinegar, balsamic vinegar, and honey and season with salt and pepper. Keep the remaining shallot oil for use another time.
Combine the arugula and radicchio in a large salad bowl. Spoon the dressing over the top. Add a handful of the crispy shallots, and some shavings of parmesan. Toss well.
Transfer to individual plates and top with more crispy shallots and parmesan before serving.