Entertaining
Annie Campbell's Summer Camp–Themed Baby Shower
If you read all about Annie Campbell in yesterday's post, you know she's one of my favorite creative LA chefs and party planners. For as much imagination as she brings to the table, it seems only fitting that her baby shower would be an original and inspired affair for the books. My frequent crafting collaborator Amy Blessing and her friend Judith Stern are the ones who dreamed up the event details. 
Amy grew up with Annie in Portland, Oregon, and stepped back in time to find inspiration for the party. Camp Campbell was the name of the shower she organized and cohosted for nine women at a friend's house in Brentwood. Amy drew from their shared summer camp experiences to create a fun, soulful party for her longtime friend. 
The invitations went out in brown boxes along with instructions and the materials to make a god's eye to bring to the shower. God's eyes are simple, traditional camp crafts that involve weaving yarn around crossed sticks. Historically, the creations are also made by the Navajo, who use them to subdue unruly children. Amy chose a refined, light palette and at the shower turned all the god's eyes into a mobile for the baby girl's room. The final result had dual significance and was truly beautiful—all the guests wanted one of their own. 
The theme didn't stop there. Amy and Judith made mini tents with floral wire and muslin fabric for each place setting, with script by The Left Handed Calligrapher. To create a rustic, yet refined centerpiece, she took a trip to the downtown LA Flower Mart and selected roses, anemones, ferns, moss and bark. Lastly, Amy and Judith curated a takeaway gift that included everything on your essential camp checklist: black playing cards, pencils, field notes notepads, classic Chapstick and activated charcoal soap, all held in a canvas pouch. Check back tomorrow for a full report on the elevated camp food at Annie's shower. XXJKE
Photos: Brittany Wood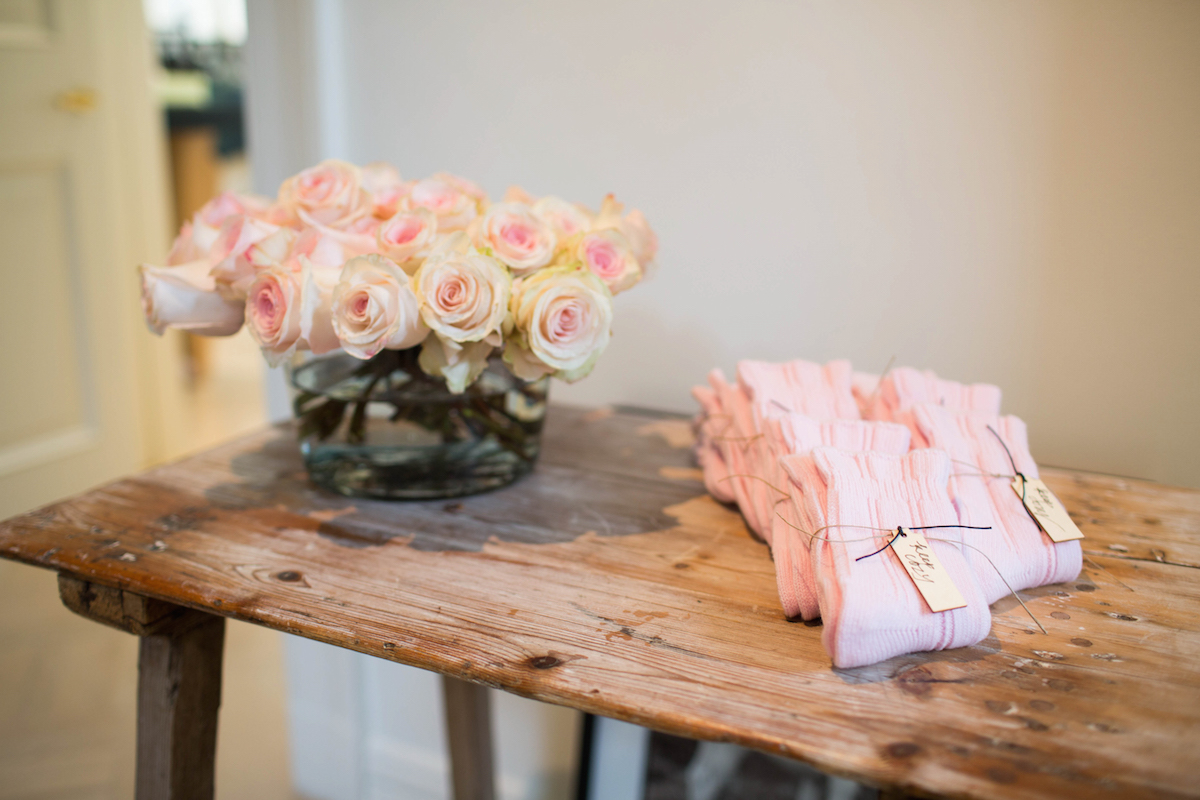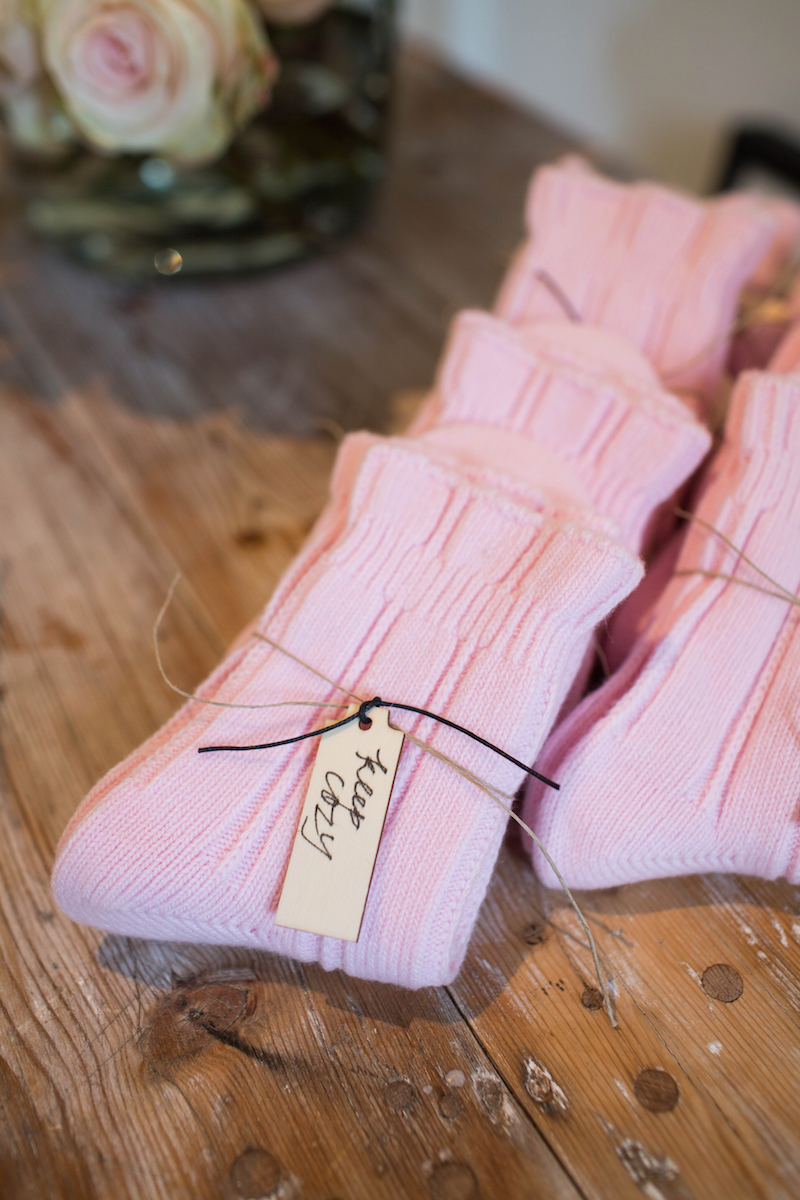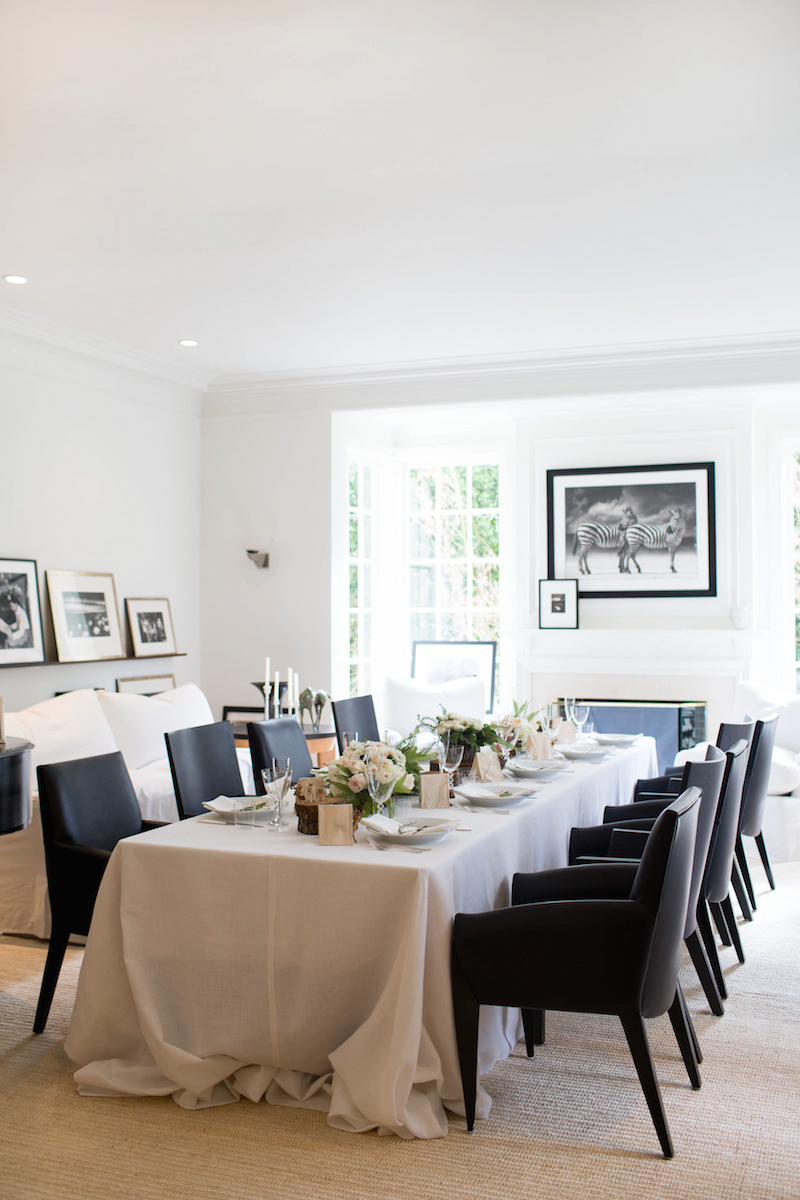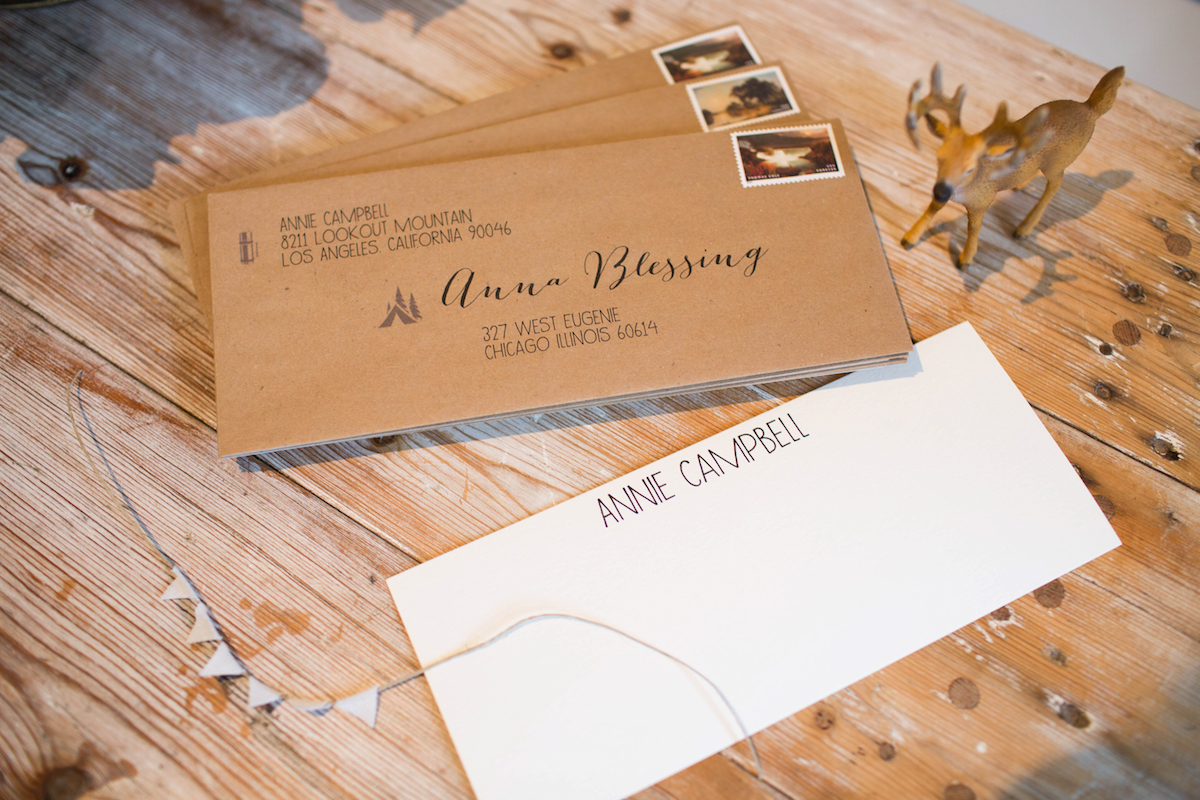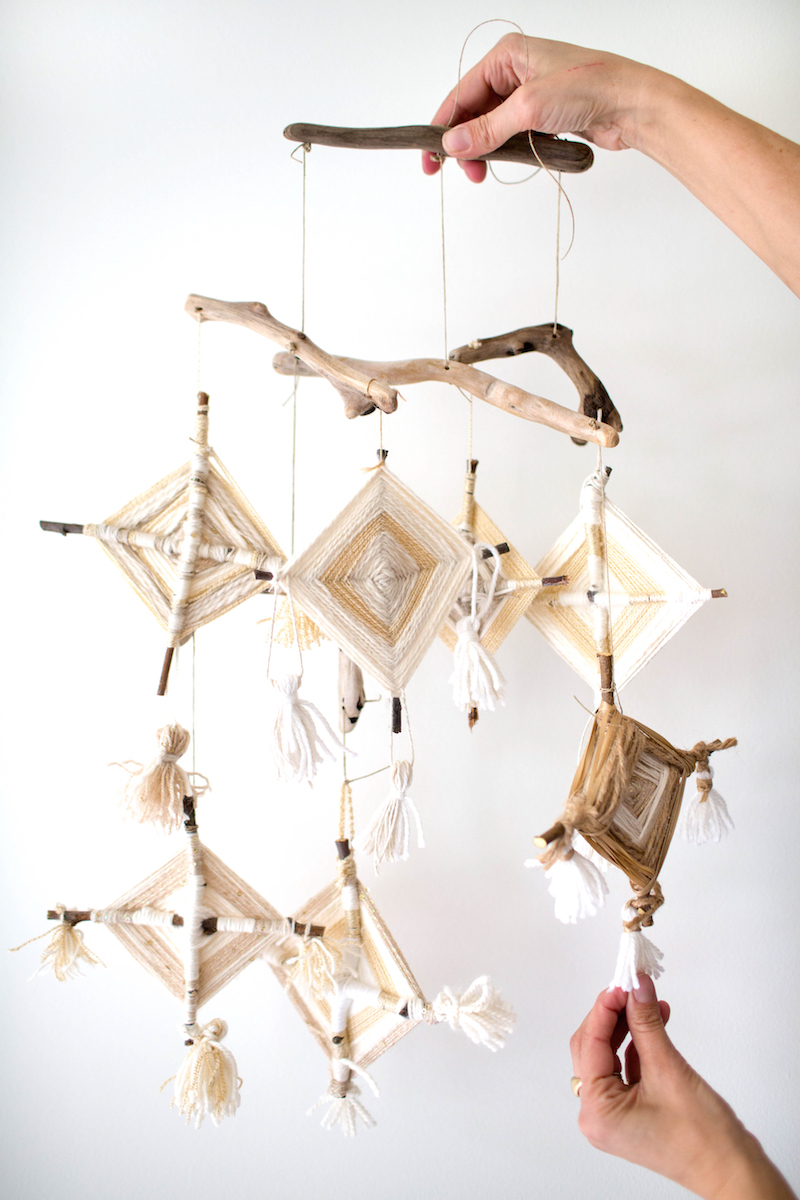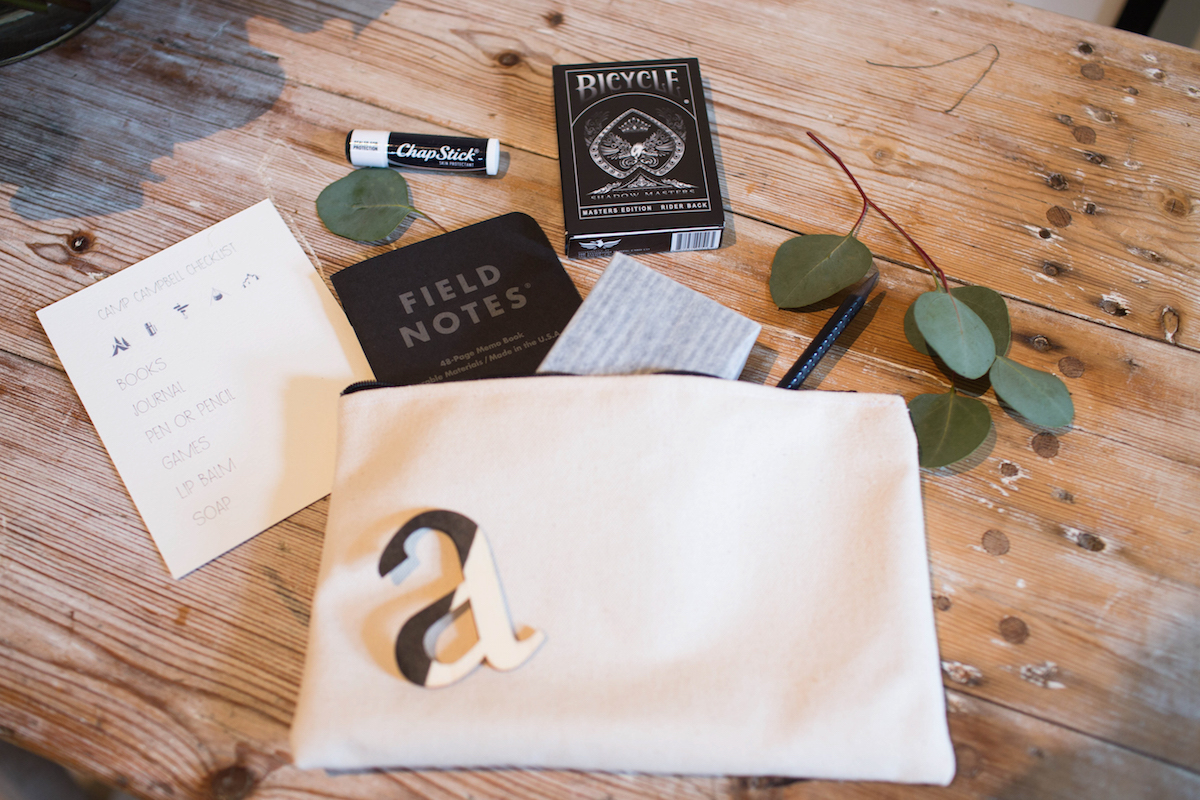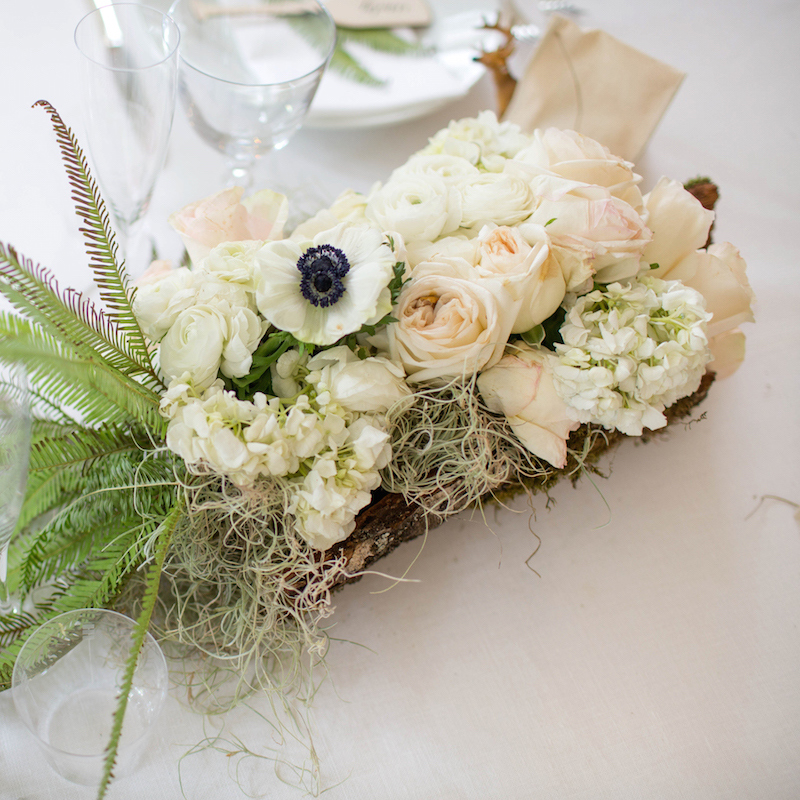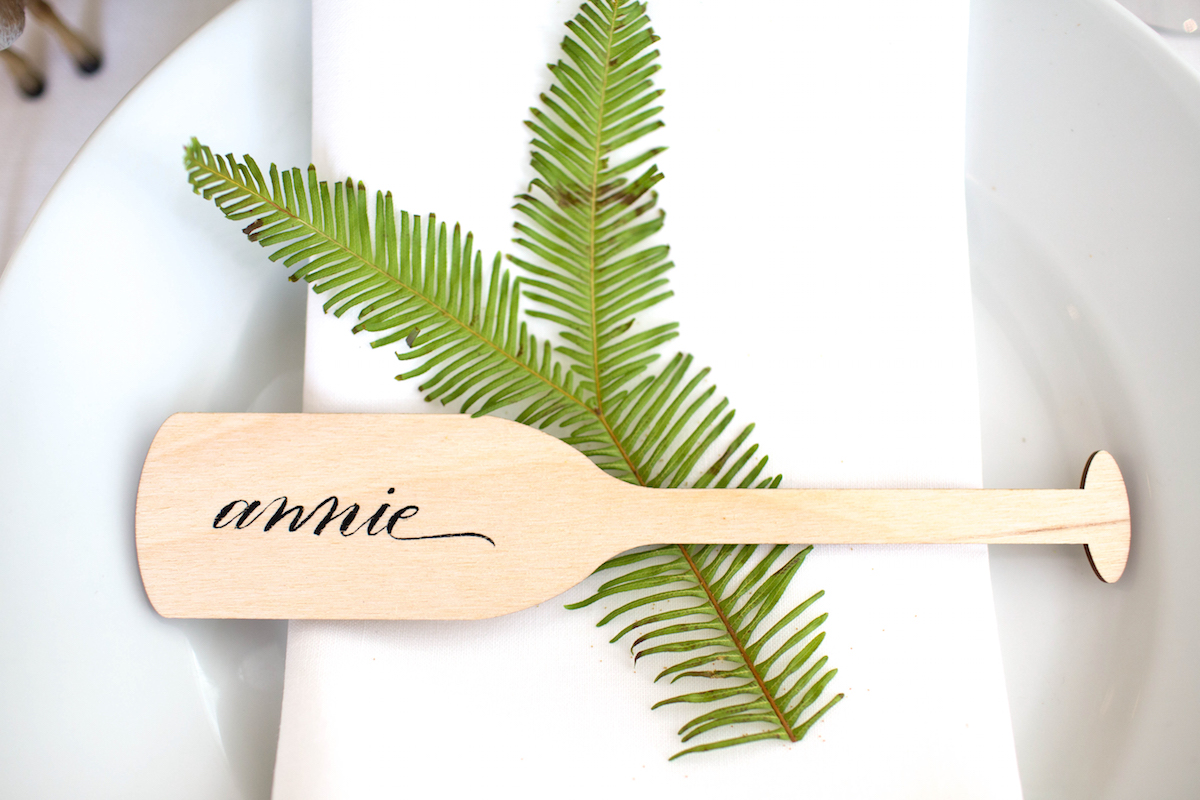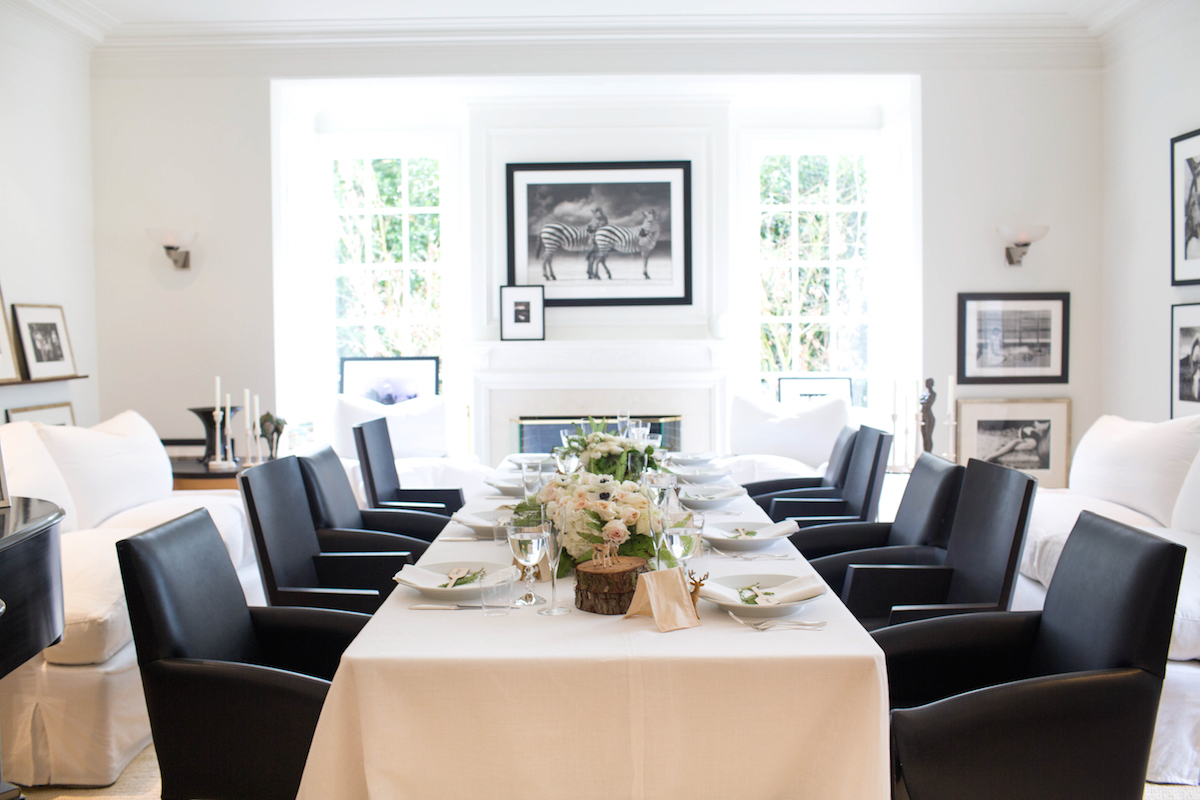 More Stories