Food & Drink
Annie Campbell's Mixed Berry Mojitos and Farmer's Market Fruit Platter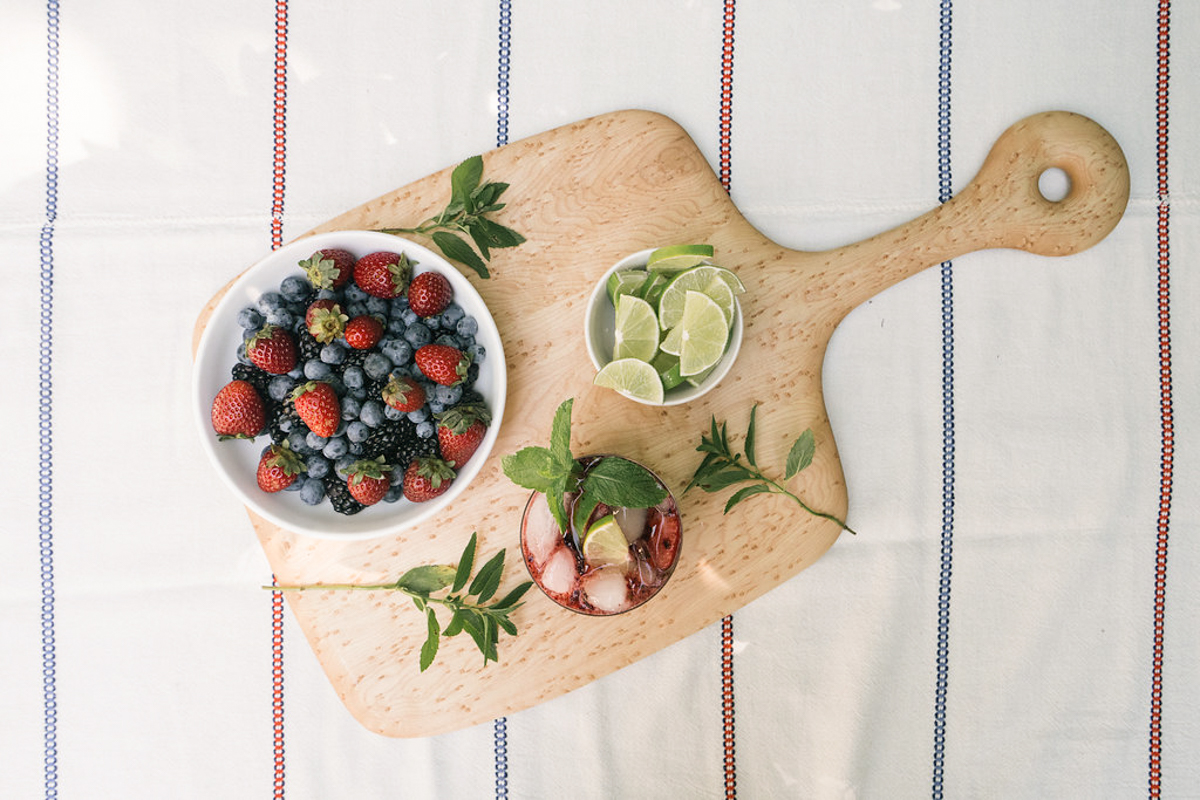 Yesterday we shared some festive décor ideas for your Fourth of July gatherings. For something to bring to a party or make for your guests, I knew my friend, chef and event designer Annie Campbell would have some brilliant Ideas. Her strategy is simple: Head to the farmer's market or your local grocery store and pick up one big, colorful haul of fruits and berries in advance of the gathering. Then use the bounty to make a gorgeous fruit platter as well as a vibrant mixed-berry mojito for the adults.
A fruit platter provides a sweet and light counterpoint to those slightly heavier BBQ dishes. As for the cocktails, they're festive and also so refreshing on a hot summer day. Read on below for Annie's tips on putting these delicious treats together for guests. And happy Fourth! XXJKE
For the Fruit Platter:
Summer is my favorite time of year for produce, and a beautiful fruit platter is a great dish for all ages at a Fourth of July BBQ.  Here are a few tips:
Buy fruit at a local farmer's market for the tastiest, seasonal options. 
Select a variety of colors.  We love watermelon, honeydew melon, cantaloupe, cherries, berries, and any fun specialty item that your local market offers. We were excited to discover cute cherry-plum hybrids.
Cut fruits in an array of shapes: Wedges, cubes, spears, and slices.
Pick a pretty serving platter and fill it abundantly.
Divide fruits and place complementary colors next to each other with a little bit of overlap here and there.
For a savory twist, a squeeze of lime, sea salt, and chili powder is a great addition. Or try watermelon, pineapple, jicama, and cucumbers together.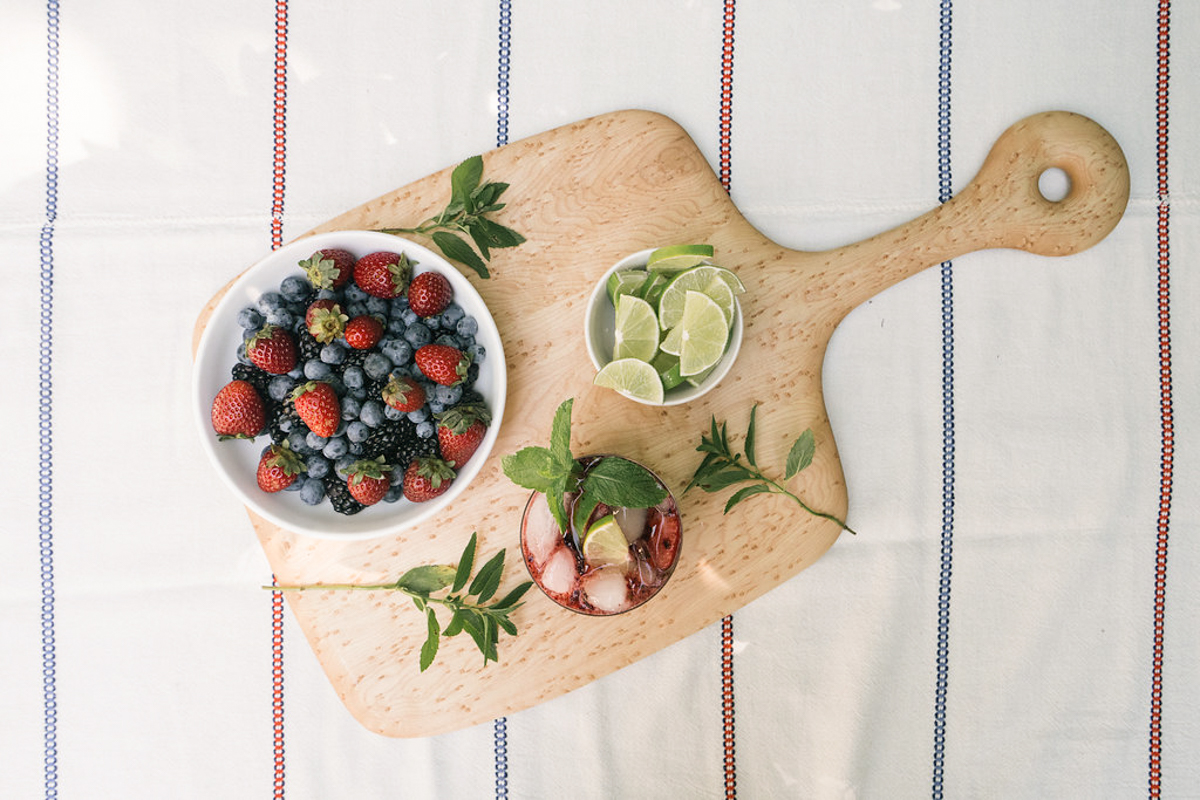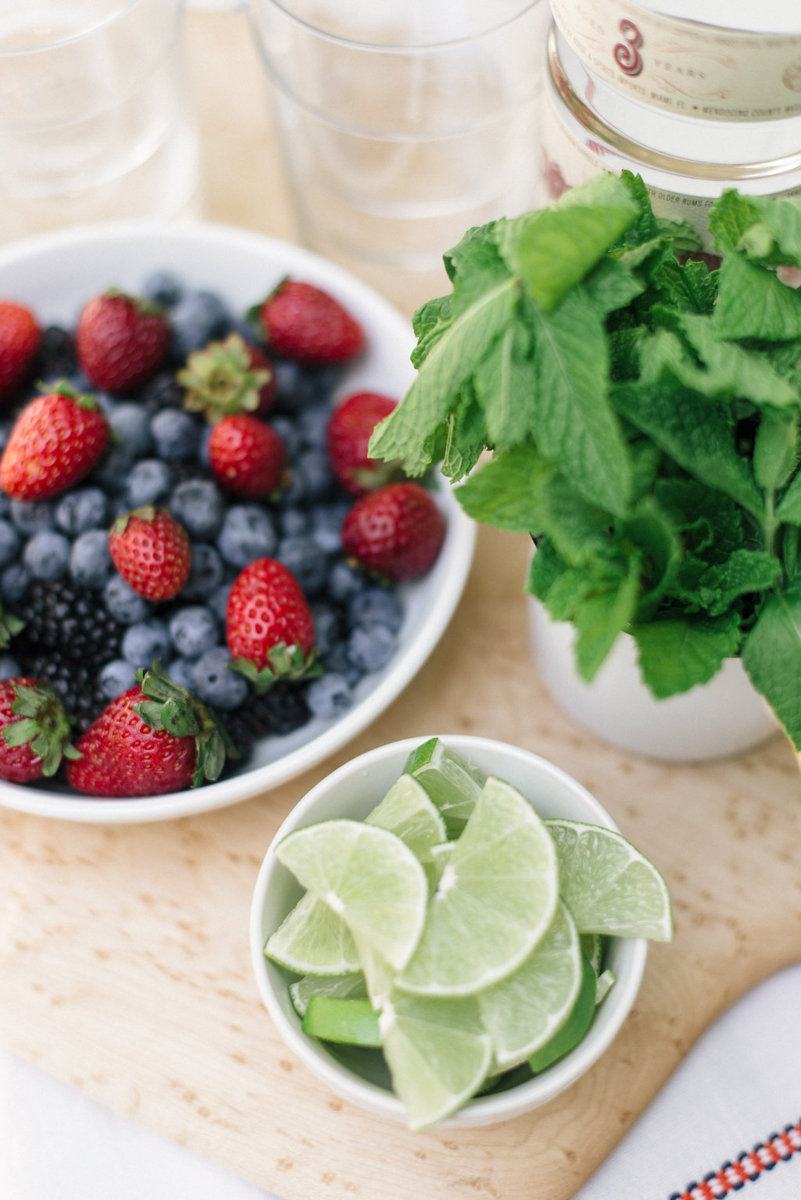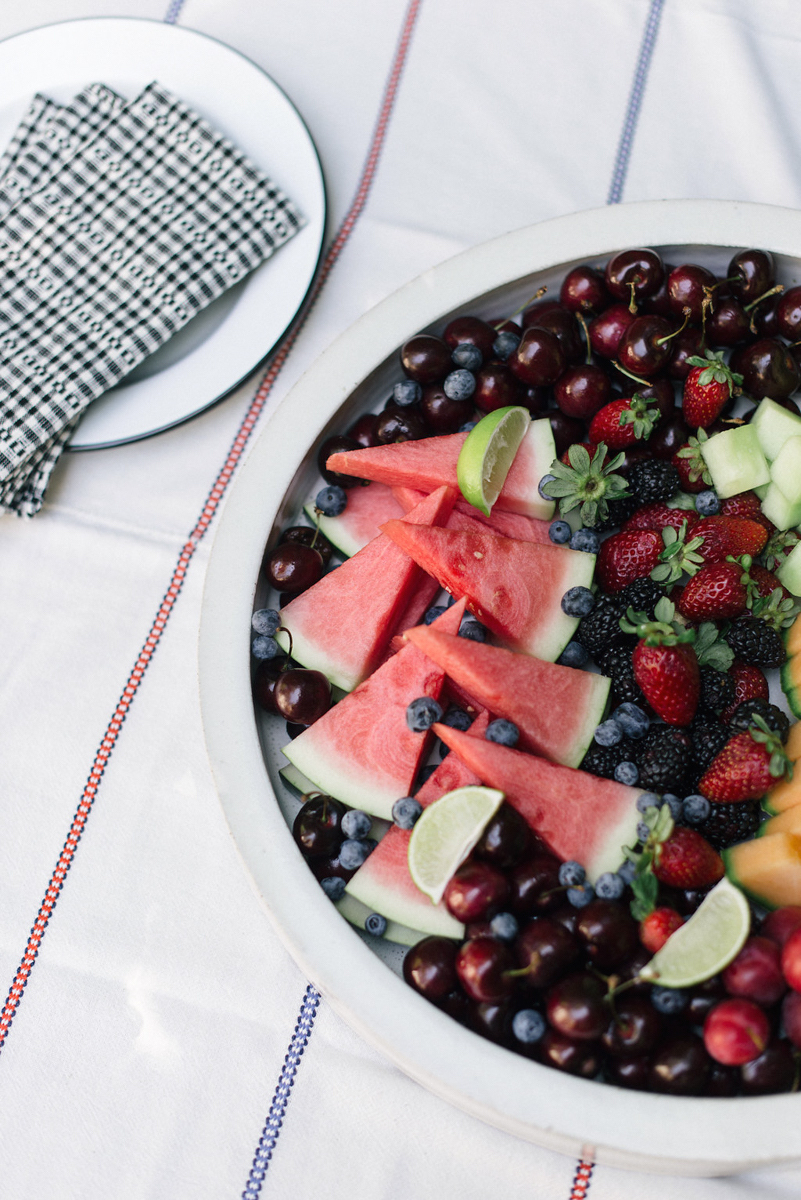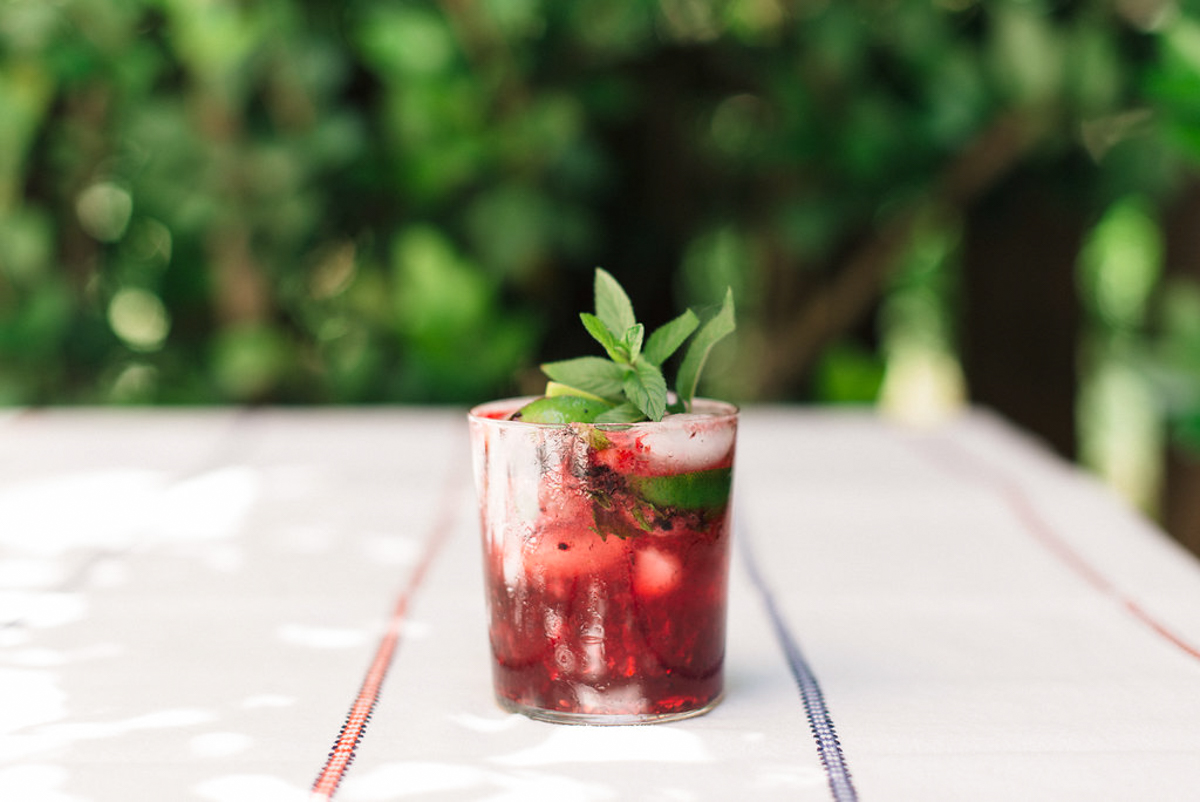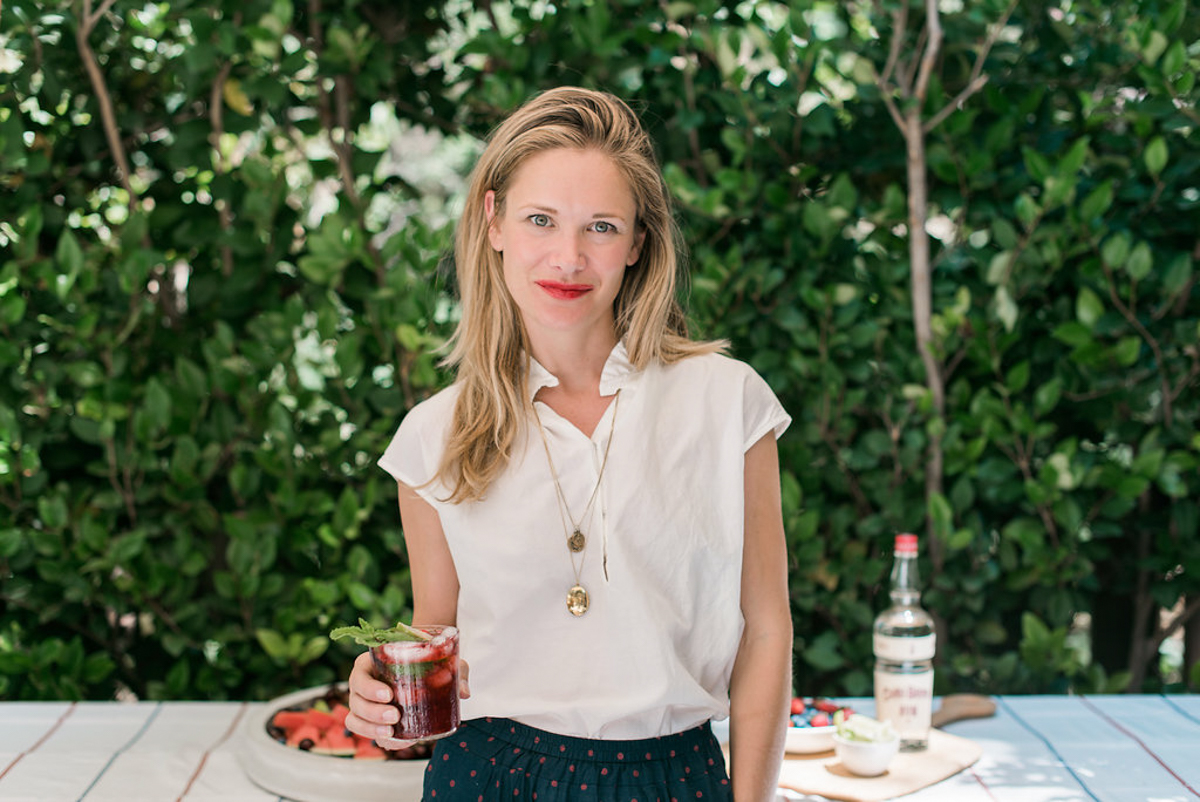 Recipe
Mixed Berry Mojito
Servings: Makes two cocktails, multiply as needed!
Units:

Course: Drinks
Cuisine: American
Ingredients for the Cocktail:
2 oz

57 g

Cana Brava Rum
2 ounces freshly squeezed lime juice
12 mint leaves
2 strawberries stemmed
2 blackberries
6 blueberries

1.5 oz

43 g

simple syrup
club soda or sparkling water
Ingredients for the Simple Syrup:
1 cup

237 ml

sugar of choice
1 cup water
To make simple syrup:
Combine 1 cup of water with 1 cup of sugar in a sauce pan, bring to a boil and stir until dissolved. Turn off heat and let cool. Can be refrigerated for up to a month.
To make the cocktail:
In a shaker, combine mint and berries and muddle. Add rum, lime juice and simple syrup with two handfuls of ice and shake well. To serve, divide cocktail and ice between two glasses. Enjoy!