Wellness
An Invigorating Homemade Coffee Scrub Recipe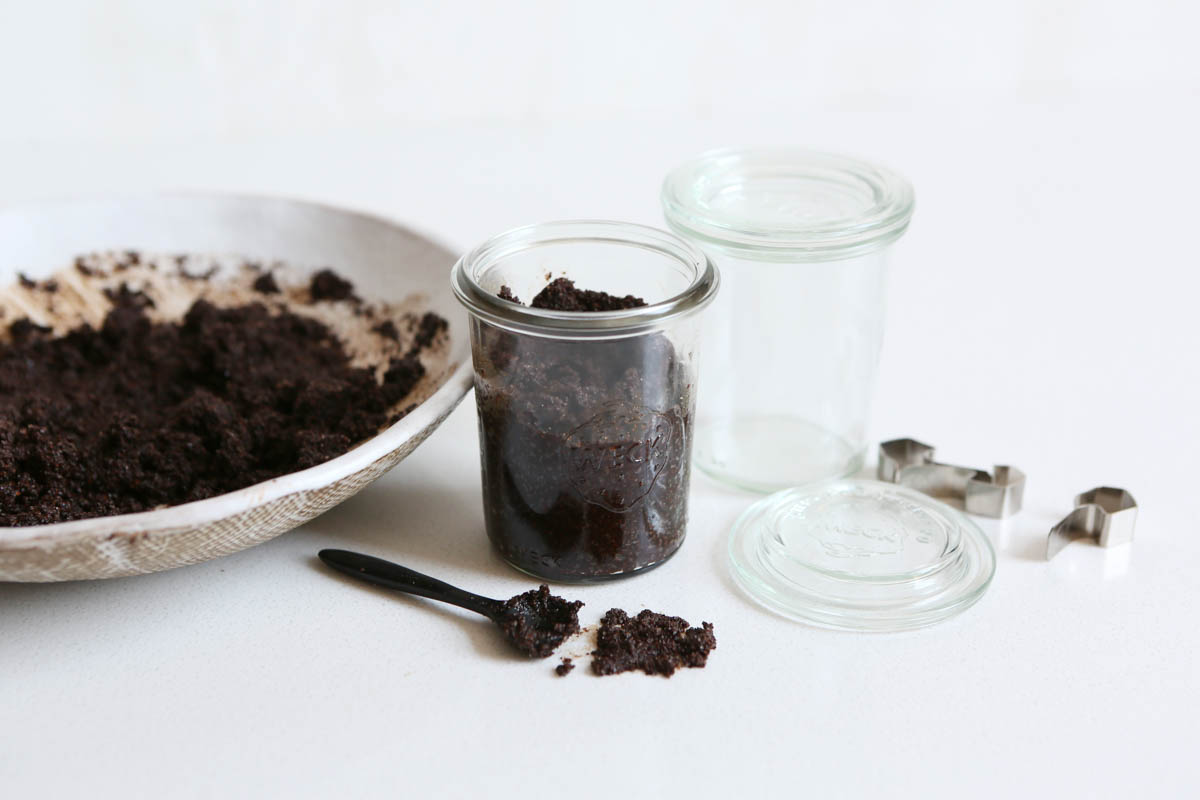 In the summer months, it can be easy to skip the exfoliation and hydration rituals that are so important to us in the winter. On the surface, it just doesn't seem as necessary. The truth is, stimulating blood flow and sloughing off dead skin is just as crucial now as it is later in the year. To that end, I wanted to share this simple, natural coffee scrub recipe with you. It's inspired by the coffee cocoa scrub used at We Care Spa, a popular holistic detoxification spa near Joshua Tree, and while it can be a little messy, the refreshed feeling it brings on makes it worth it. The caffeine in the coffee grounds tightens and provides antioxidants to skin, which can help in warding off cellulite. Coconut oil, along with any of your favorite essential oils, add moisture on a deep level. A little bit of added salt or sugar adds to the grit needed to exfoliate stubborn areas like elbows and knees. For best results, get your circulation going before you get into the shower by dry brushing for several minutes, then use the scrub as soon as you step in. Not only will your skin look luminous after you take the time to do this for yourself, but you'll feel revitalized too. XXJKE
Recipe
Homemade Coffee Scrub
Ingredients
1 cup

237 ml

coffee grounds
6 tablespoons coconut oil
3 tablespoons sea salt or sugar
empty jar
dry brush (optional)
Measure out the dry ingredients and combine in a large measuring cup or bowl.
Melt the coconut oil in the microwave if solid, and add to the mixture. Mix well.
Transfer contents to a waterproof jar or container.
Optional: Before getting in the shower, use your dry brush to exfoliate and stimulate blood flow. Brush lightly in a circular motion on any problem areas, or all over your body to reap the full benefits of dry brushing.
In the shower, apply your scrub to areas with cellulite. Massage the scrub onto skin in a circular motion before rinsing. Repeat every time you shower for best results.