Entertaining
An Evening of Coming Together with FEED - The Decor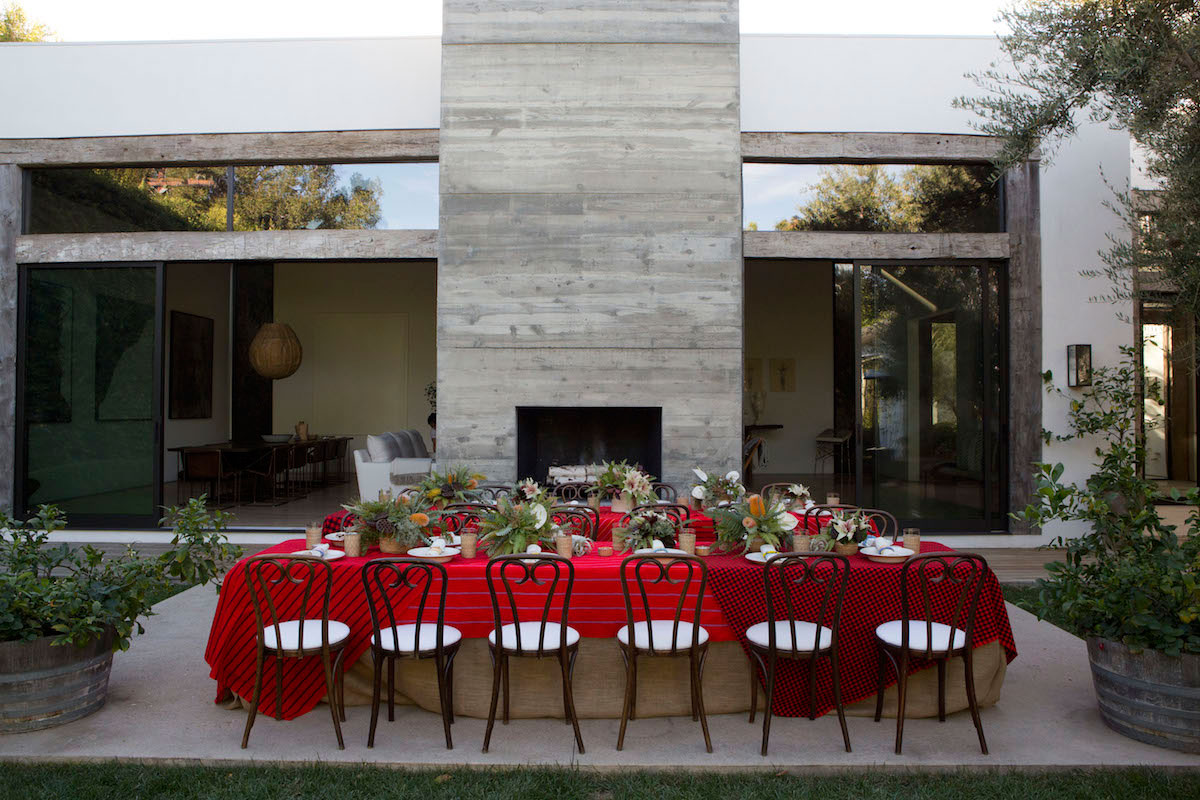 I recently had the pleasure of hosting a wonderful dinner for an equally wonderful cause – an evening of coming together to help end world hunger, and in support of an organization working to do just that. With a mission to create good products that help feed the world, FEED does so through the sale of bags, accessories, and apparel by building a set donation into the cost of each product. And with the holidays upon us, it was the perfect opportunity to share the message that giving these products as gifts can also give meals to children and families in need around the world.
The entire evening was a beautiful and inspirational one, and I was so happy to be a part of it. For more details on how you can make a significant impact, simply by giving a gift, be sure to visit feedprojects.com
The Decor
The Tabletop
To set the scene, I framed the table with classic chairs from Found Rentals, and used beautiful Maasai Blankets, borrowed from my friend's travels, as the festive tablecloths. On top, I used my Heath pasta bowls in Opaque White, my mismatched antique flatware, and Acme Seagrass Tumblers, available at my Montecito store. And lastly, I used some of my free trade Creative Women napkins, available at my West Hollywood store, secured with colorful Maasai bangles as napkin rings, and scattered multicolored and black and white striped MQuan candleholders, also from my home store, across the table.
The Flowers
For our dinner, the amazing Kristen Caissie of Moon Canyon Design created an assortment of arrangements rich in texture and pattern. Included in the gorgeous displays: banksia protea, seeded eucalyptus, spotted tropical foliage, amaryllis, white thistle, tillandsia, fern, dried lotus pods, umbrella fern and anthurium, which she placed in woven baskets with rimmed white ceramic beads from Pierre Lafond in Santa Barbara, and Ani Kasten ceramic vases from Heath.
Stay tuned tomorrow for all the delicious details of our dinner, courtesy of the lovely Barrett Prendergast of Valleybrink Road. XXJKE