Wellness
An Easy DIY Herbal Clay Mask for Summer
I love a good clay mask any time of year but particularly in the summer, when sweat and sunscreen are in the picture. Clay is wonderful because it's very gentle on the skin while drawing out dirt and impurities from pores. And I love the refreshed, clean feeling you get after using skincare products made with clay.  
I asked our friends at Women's Heritage in Santa Barbara to put together a clay mask recipe for us this month. Made with white clay, which is especially good at removing dead skin cells due to its high silica content, along with a mix of dried herbs and raw honey, and free of unnecessary stabilizers, this mask checks all of the boxes for me. Plus, thanks to the fact that the recipe calls for equal parts of all ingredients, and allows you the freedom to mix up the herbs based on what you have on hand, you'll only have to follow the instructions once to learn the recipe by heart. Read on below for all of the details! XXJKE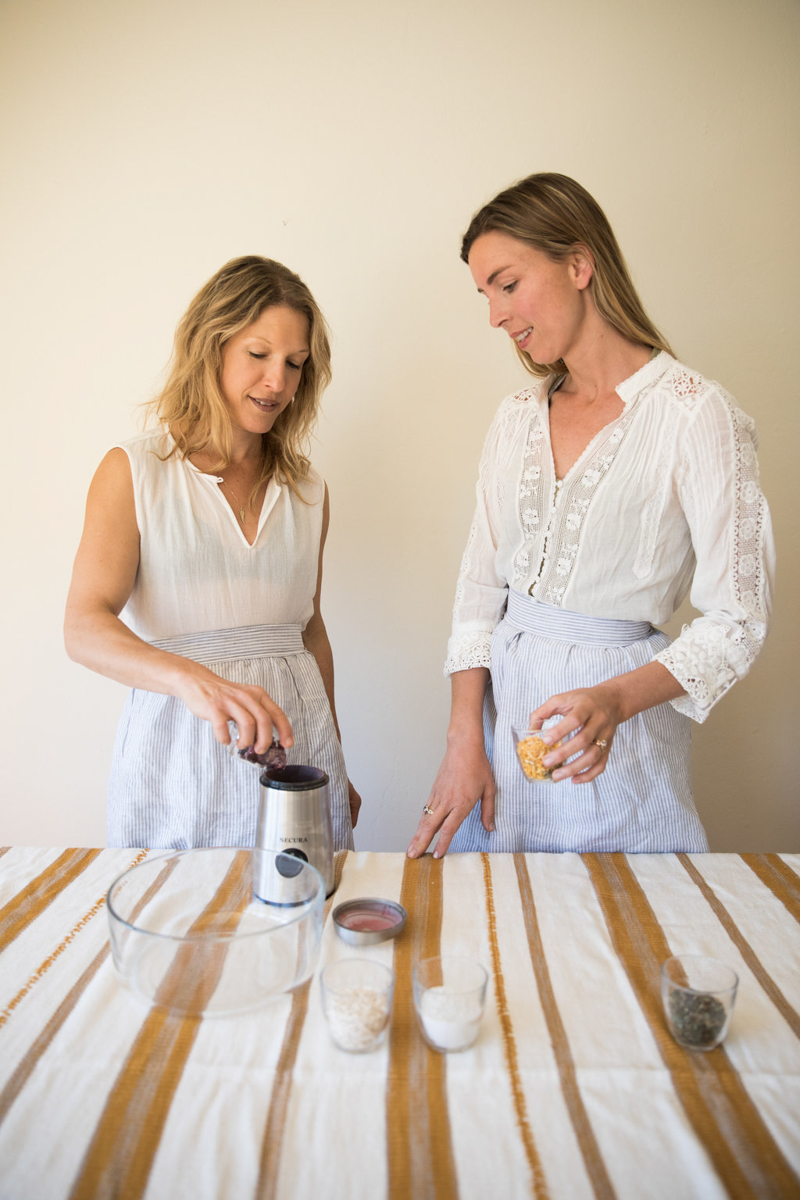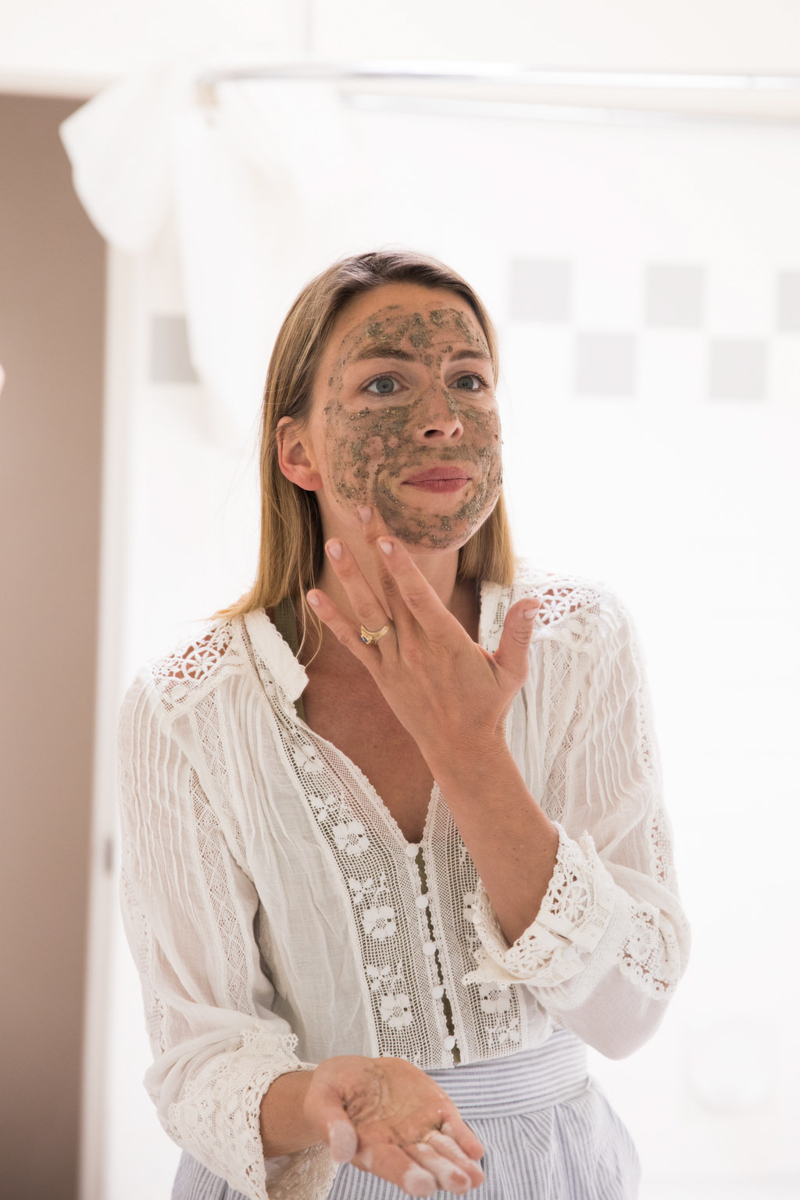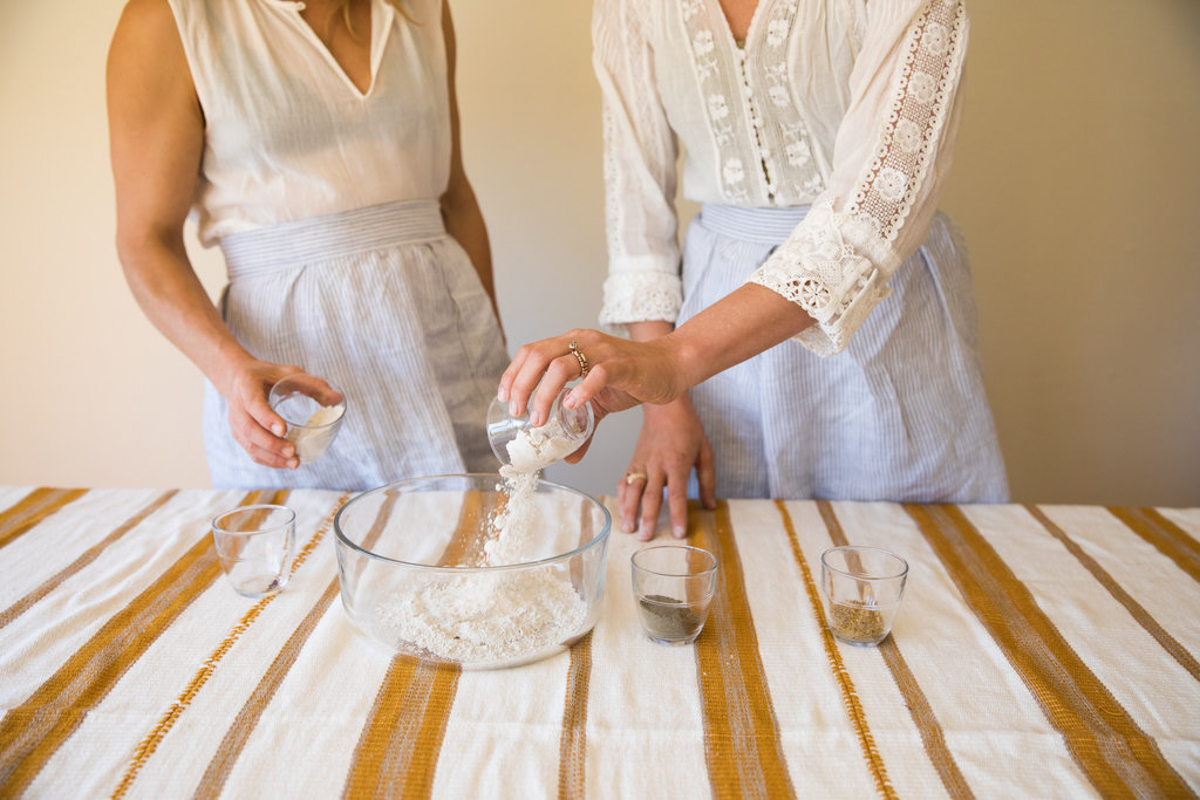 Ingredients
1 tablespoon dried rose petals
1 tablespoon dried chamomile
1 tablespoon dried lavender
1 tablespoon white kaolin clay
1 tablespoon raw, local honey
Plus, enough floral water (hydrosol) or distilled water to make a nice, spreadable consistency.
*You can substitute other herbs in this recipe. Some of our favorites are calendula, lemon verbena, and nettle.
To prepare:
First, grind your herbs into a powder. The herbs may be powdered in a mortar and pestle, or a coffee grinder that is not used for grinding coffee beans. Take 1 tablespoon of the powdered herbs, and combine it with the kaolin clay and honey, and a tablespoon of floral water to start. Keep adding floral water, a tablespoon at a time, until you have a nice spreadable consistency. This amount is good for a few masks, and you can store it in a small glass jar with the lid for about a week in the fridge.
To use:
Once or twice a week, apply a thin layer of this mask onto clean skin, and let it dry for 10 to 15 minutes. Rinse off with warm water and a warm, wet washcloth. Pat dry, and follow with a spray of floral water and some moisturizer.