Entertaining
An Easter Egg Hunt for Kids with Amy Blessing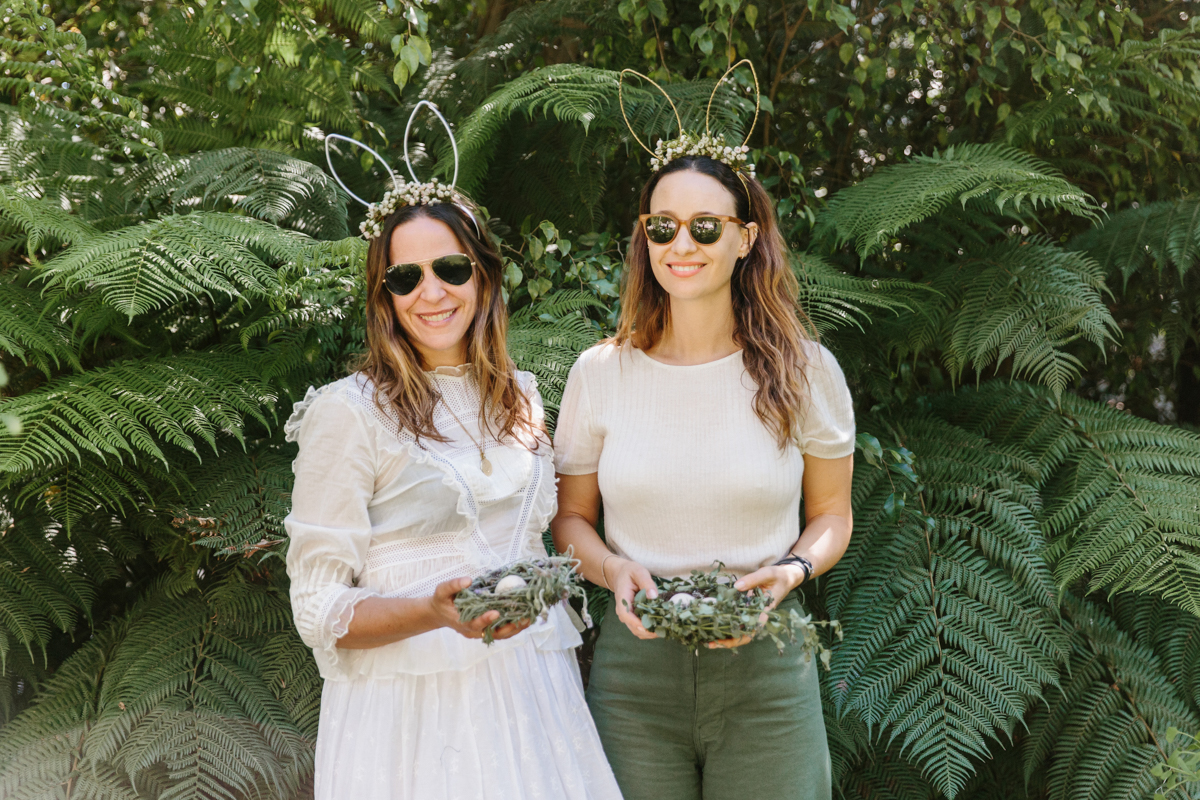 Every year my friend Amy Blessing and I put together an Easter egg hunt for our close friends and kids. This year my sister Maggie graciously hosted the gathering in her garden; it was a great time as always. While the adults caught up and enjoyed some wine and snacks, the kids had treats at the table, hunted for eggs, and played Pin the Tail on the Bunny. 
Amy and I went with a pretty shade of washed-out pink for the table using a solid tablecloth and lavender-and-white striped napkins from Heather Taylor Home. My favorite gold cutlery from Canvas, mini mason jar glasses, and some adorable egg-shaped plates from Target, completed the place settings. For the center of the table, Amy filled Made Solid's leather vases with fresh eucalyptus and added little nests in between. You can find these wooden nests at most any craft store; Amy brilliantly added lavender, ferns, and moss to them to give them a lush, garden feel. 
The eggs, which we placed in each nest, were dyed with natural colors using kitchen staples like blueberries and beets. The colors were soft and beautiful—and extra safe for kid fingers, too. Amy gave the kids bunny ears to wear and handed out bunny-adorned bags from Target so they could collect their garden finds. 
For the Pin the Tail on the Bunny game, Amy picked up bunny tails and stickers from Michael's and a mask from Etsy. Her mom, meanwhile, drew a bunny on a thick piece of canvas. Simple and easy.   
For snacks I set out cucumber mermaid toast—toast with cream cheese and spirulina—rose and vanilla macaroons from Ladurée, and Pressed Juicery's strawberry milk. The little ones were in heaven! XXJKE
P.S. Check back next week for healthful Easter lunch recipes from holistic chef Pamela Salzman and a DIY egg-dyeing project that's easy—and so pretty.