Wellness
All-Natural, Handcrafted Deodorant Made Simple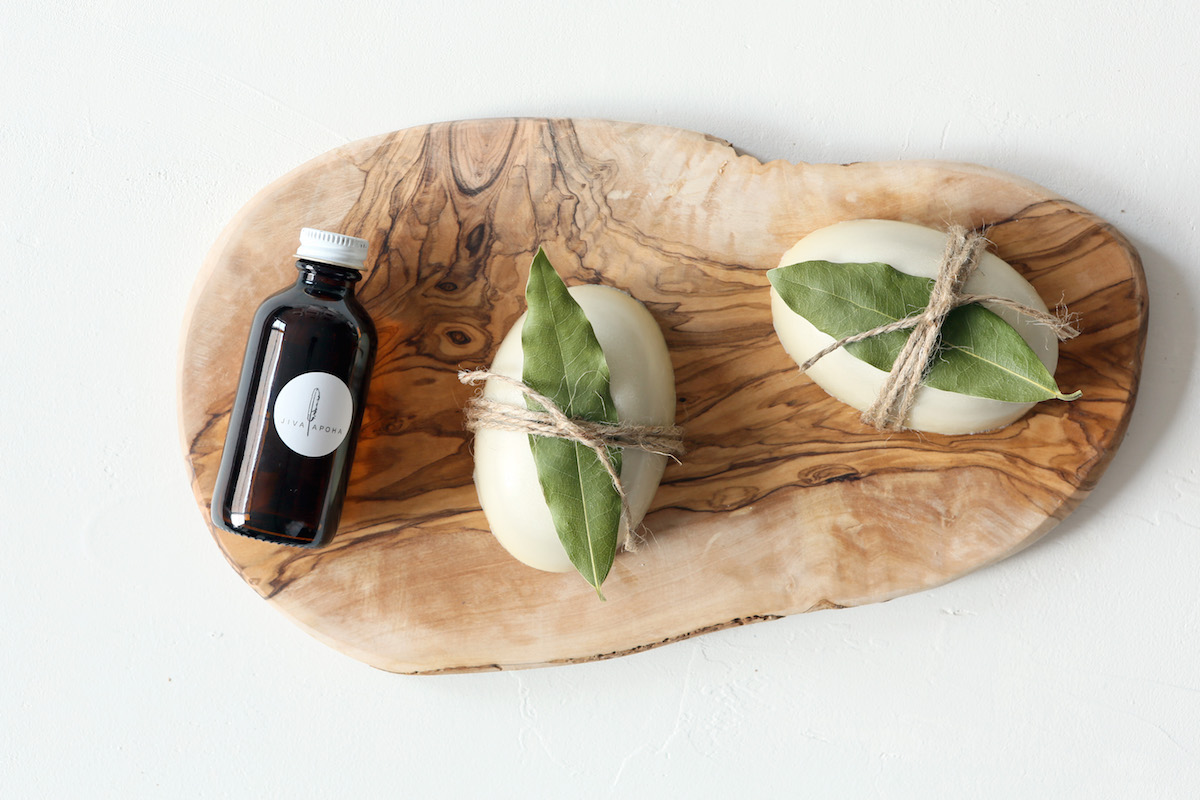 The debate between natural and organic versus conventional, chemical-laden deodorants is really about priorities, in my opinion. Many people acknowledge the dangers of anti-perspirants yet ignore them, which I can't imagine. Personally, I'm very alarmed by all of the toxic ingredients in traditional deodorants. Because I'm not willing to compromise on personal hygiene I've sought out and used organic, healthy alternatives for years.  
I really believe there are all-natural deodorants that work, and I recently discovered this recipe for one that smells incredible, thanks to Jiva Apoha's beautiful 100 percent pure essential oils and trusty coconut oil. It's easily customizable based on preferences and availability of ingredients. In addition to selecting your favorite oil to feature, you can opt for cocoa or mango butter in lieu of shea butter. Those with particularly sensitive skin should omit the baking powder and use more arrowroot in its place. Cheers to smelling sweet in the healthiest way possible! XXJKE 
Featured Product: Jiva Apoha Body Oil
INGREDIENTS
1 tablespoon beeswax
1/4 cup shea butter
1/4 cup coconut oil
2 tablespoons baking powder
2 tablespoons arrowroot powder
10 drops of Jiva Apoha oil
mold or empty deodorant bottle
INSTRUCTIONS
Melt beeswax, shea butter and coconut oil in a double broiler. Once they're well melted, remove from heat and mix in baking powder, arrowroot powder and Jiva Apoha oil. Pour into mold or empty deodorant bottle and place in the refrigerator until hard.
Photos & Styling: Sarah Elliott