Entertaining
A Valentine's Day Floral Arranging Class with Moon Canyon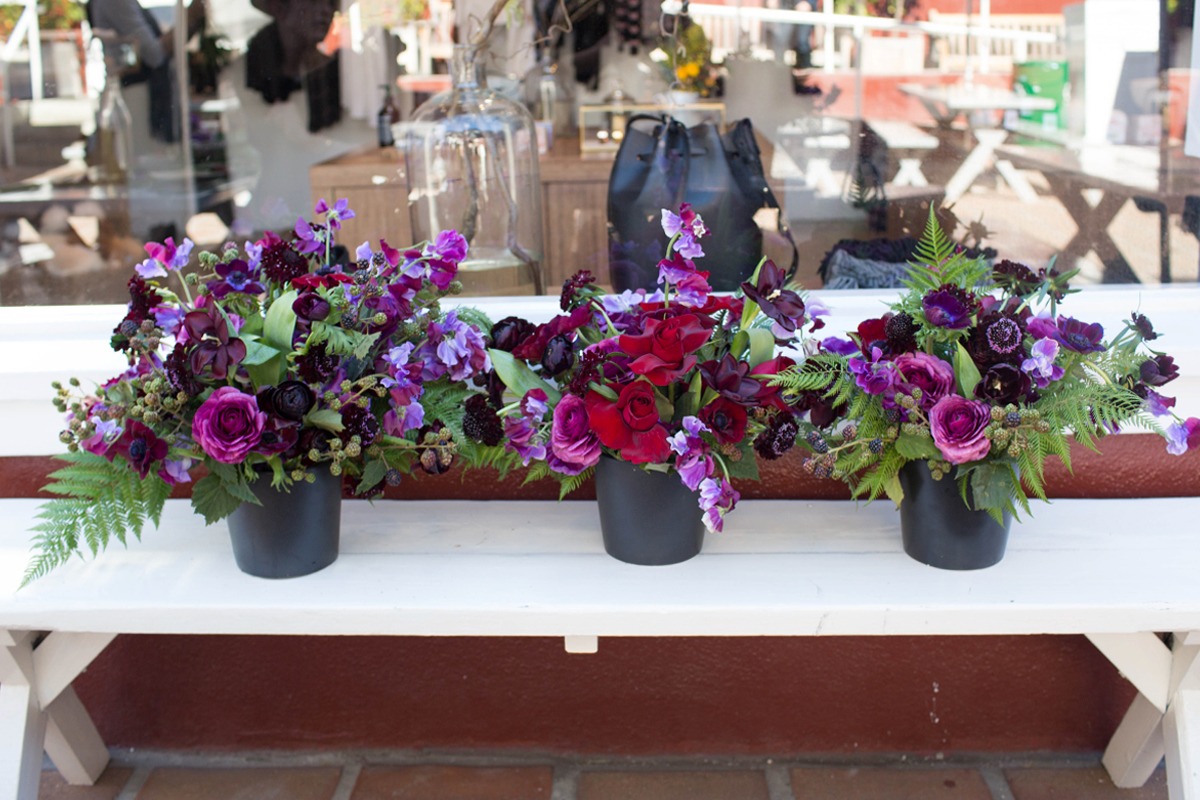 In preparation for Valentine's Day, I've started to transition the blooms around my home—and boutiques—to arrangements that feel a little more romantic. To further get into the spirit, I thought it would be fun to get some pointers from one of my frequent collaborators, Kristen Caissie of Moon Canyon. I invited a few close friends to my Brentwood store for a floral arranging class with Kristen, and in the process we all got inspired to make our own creations. 
We gathered outside in the courtyard around a picnic table, and enjoyed a spread of cheese, crackers and berries from neighboring Farmshop. Then the lesson began. Instead of the typical Valentine's Day red roses, Kristen was inspired by seasonal berry hues, deeper purples and jewel tones, and actual raspberries and blackberries. Using rich, seasonal flowers, she walked us through creating tonal, textural arrangements with a romantic feel. Stay tuned tomorrow for an explanation of each of the elements we incorporated into the fresh arrangements! XXJKE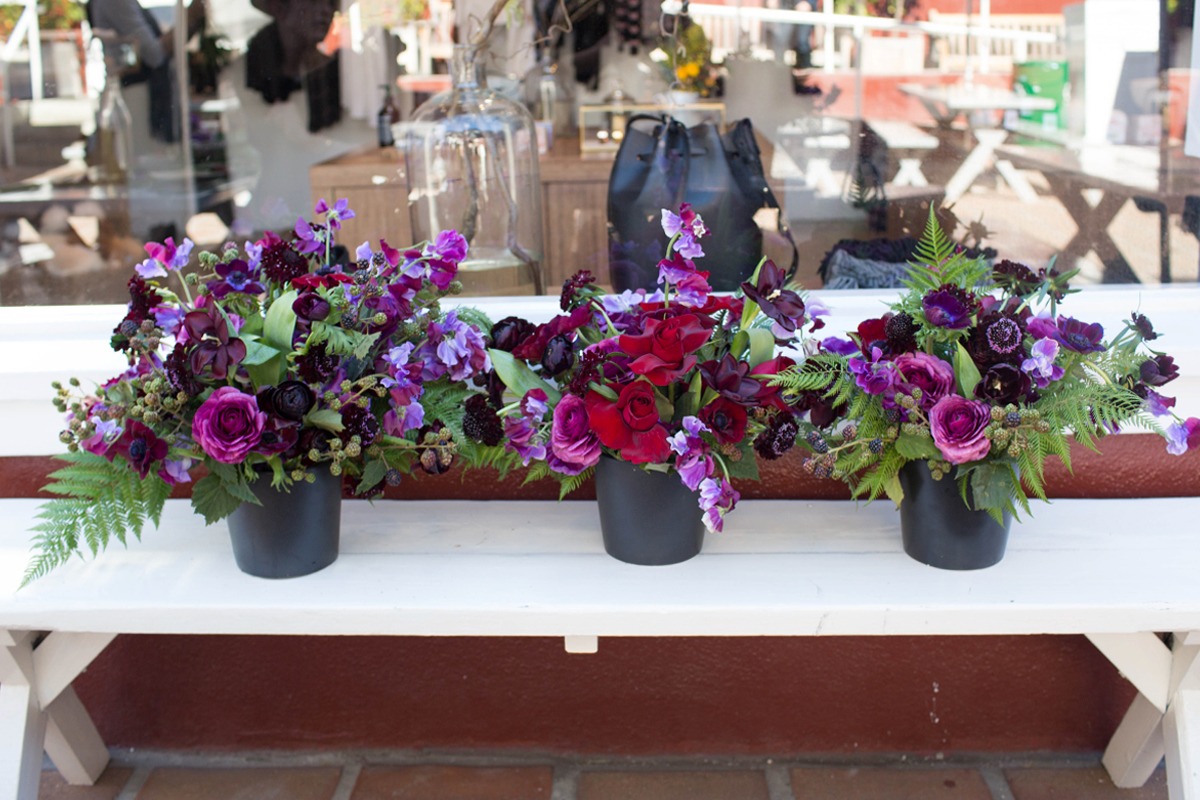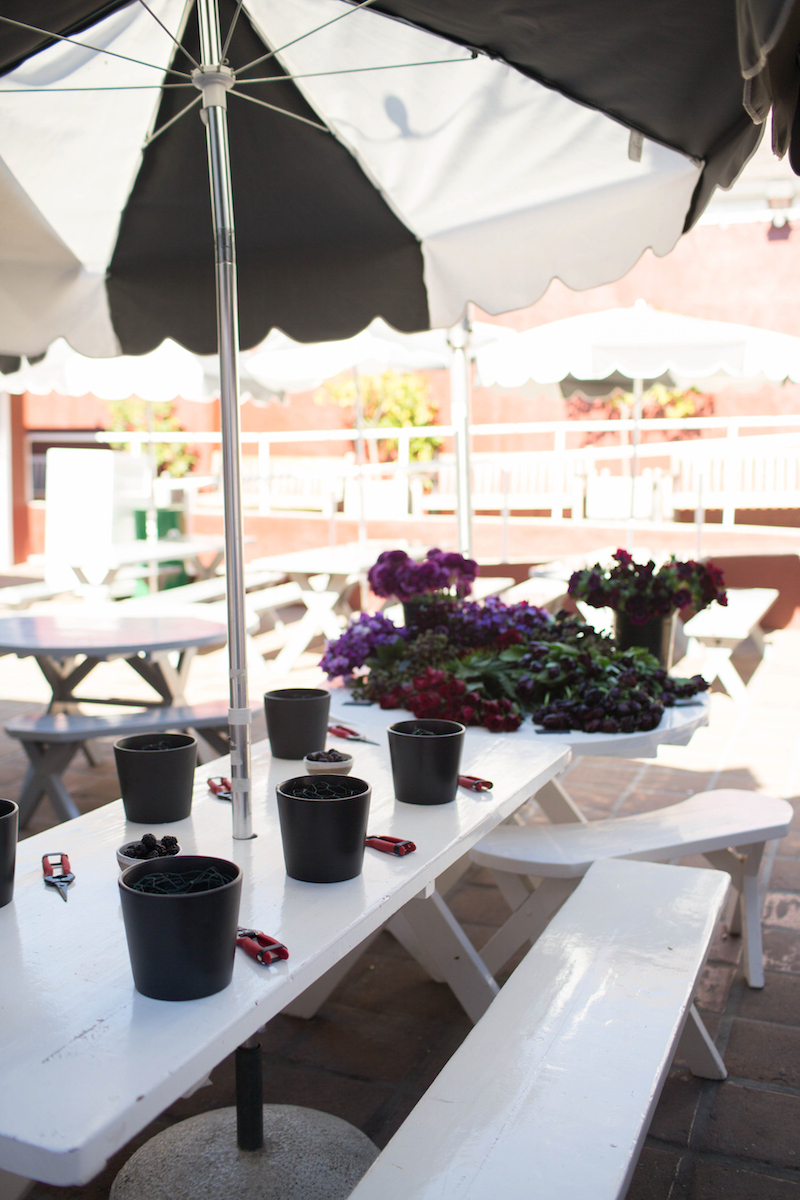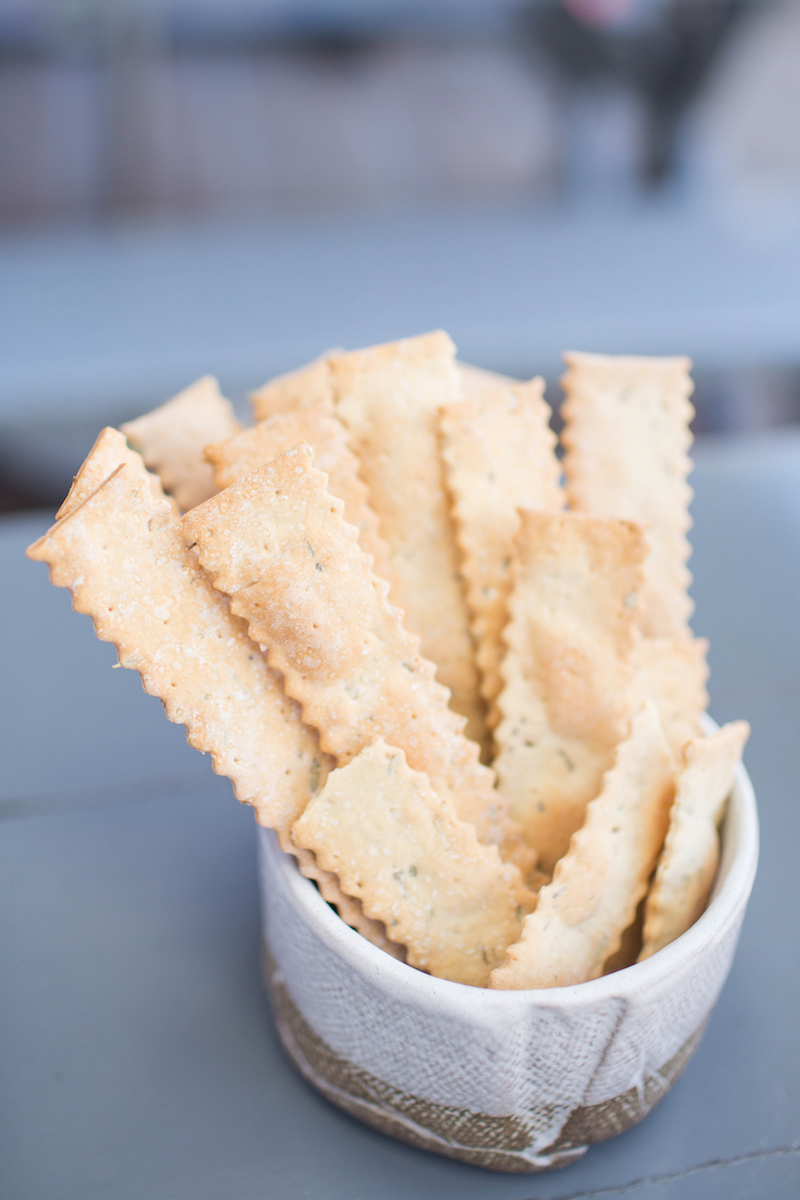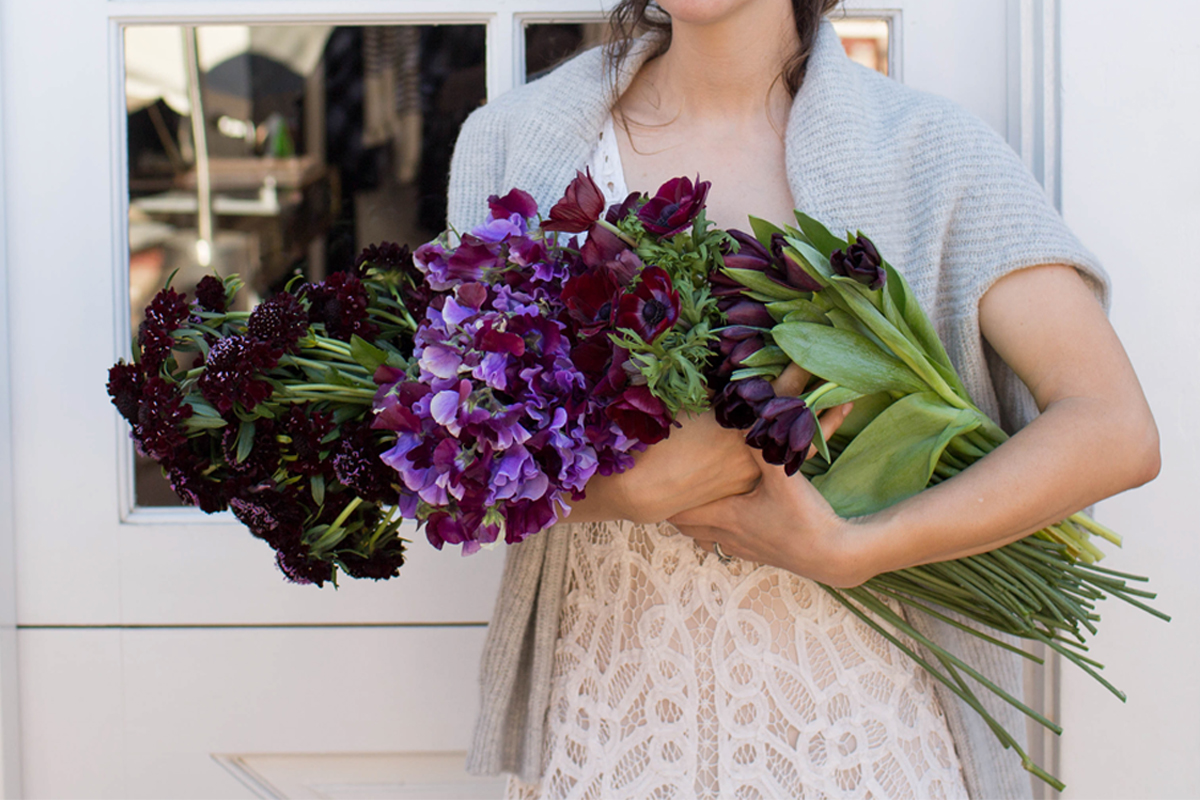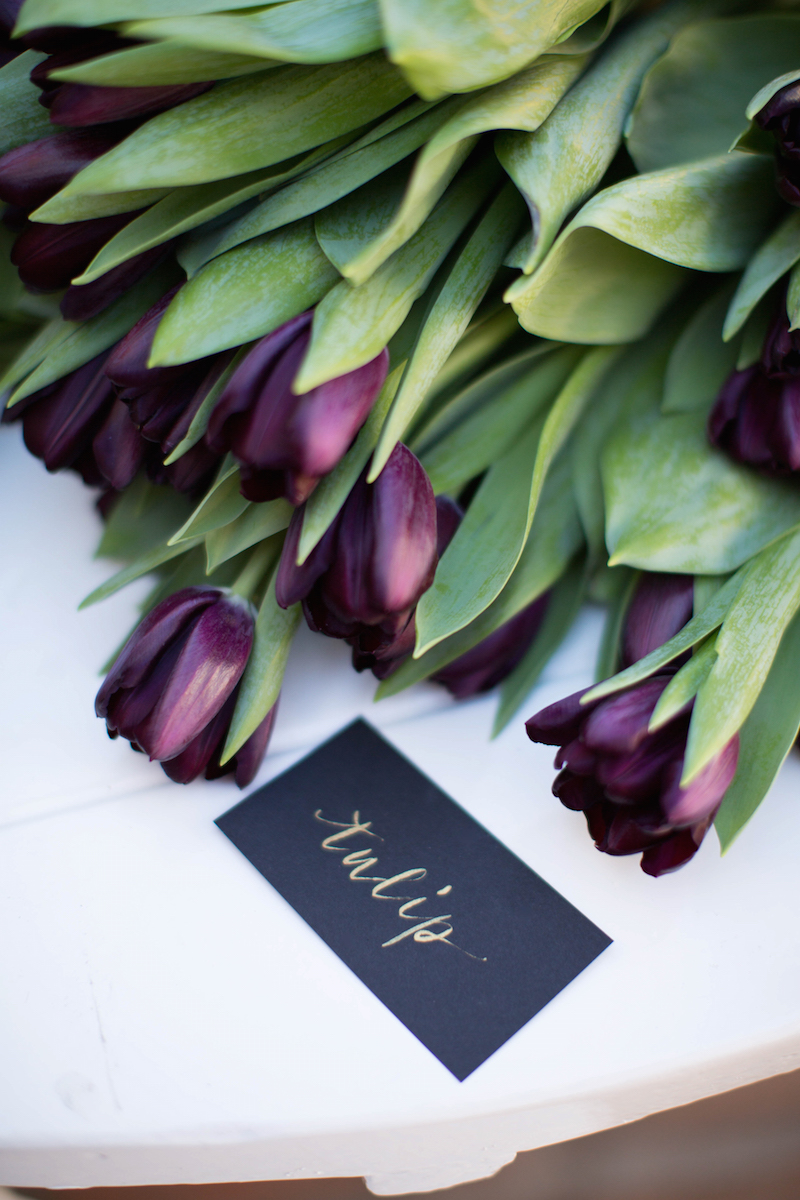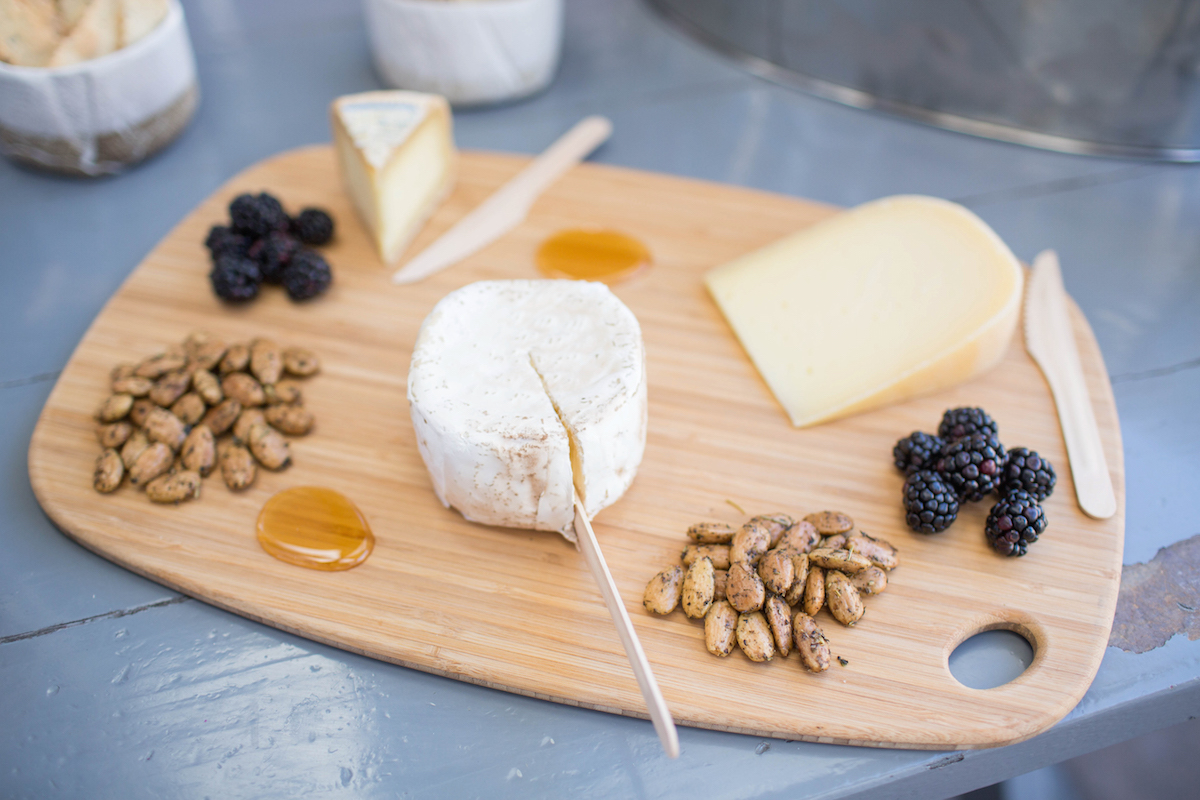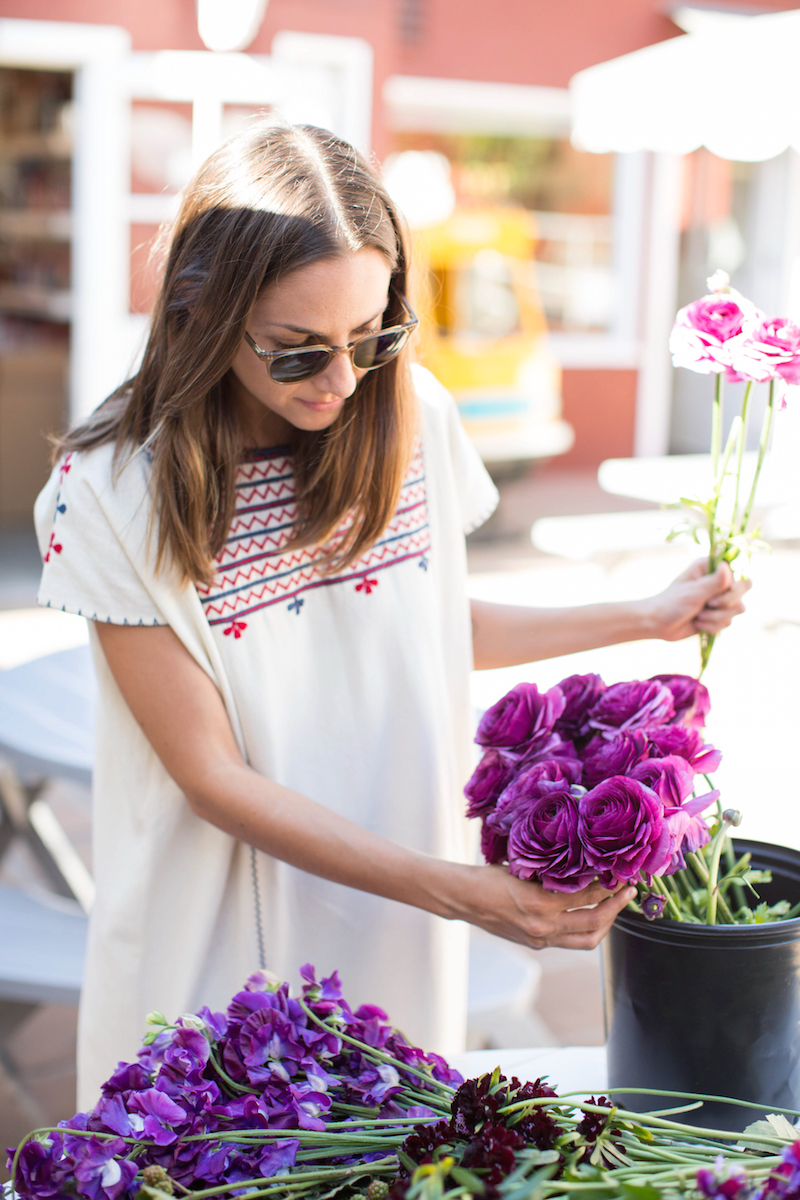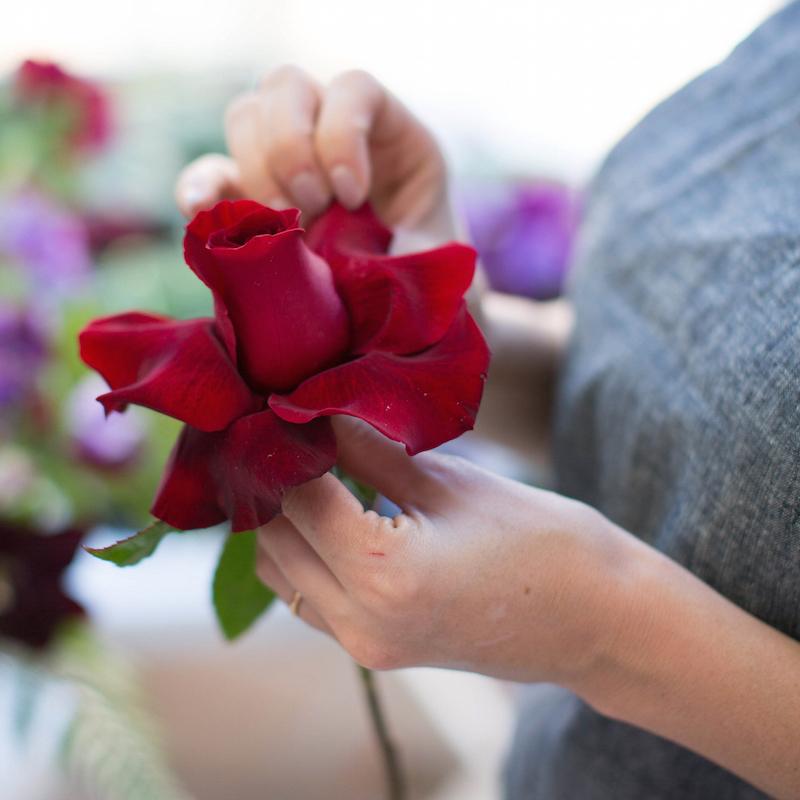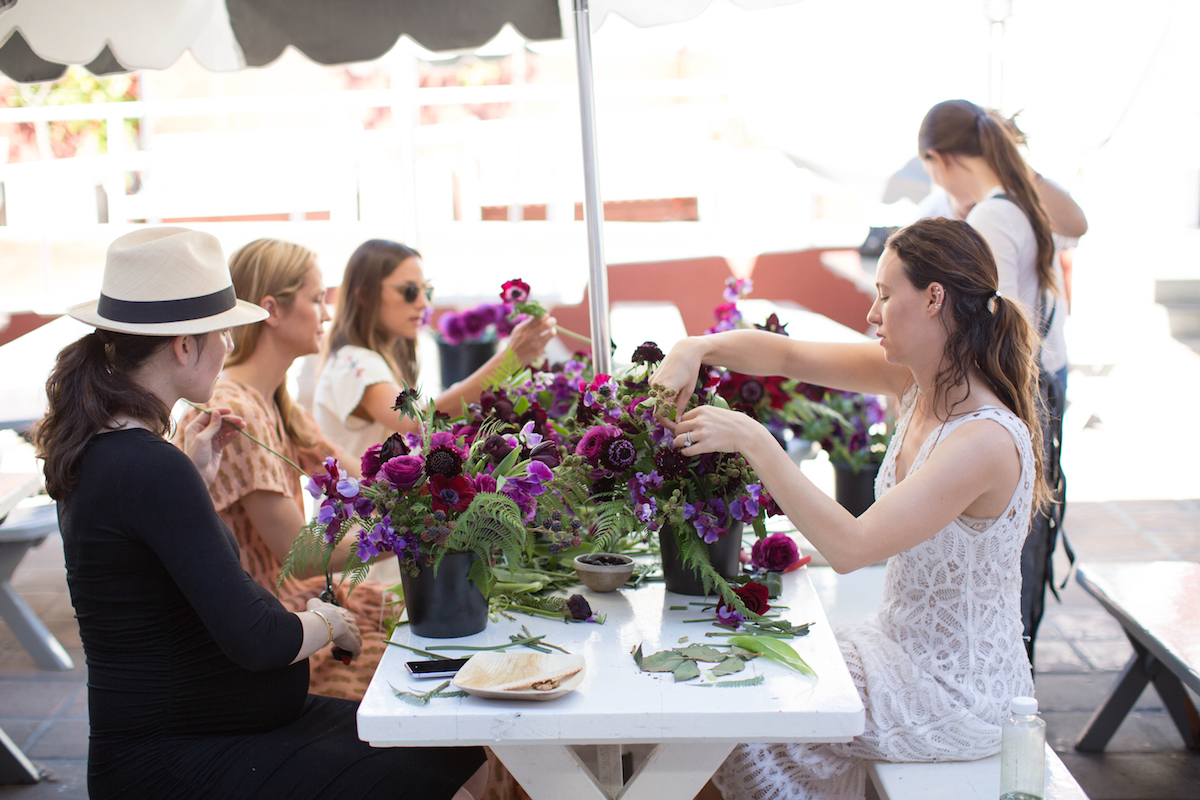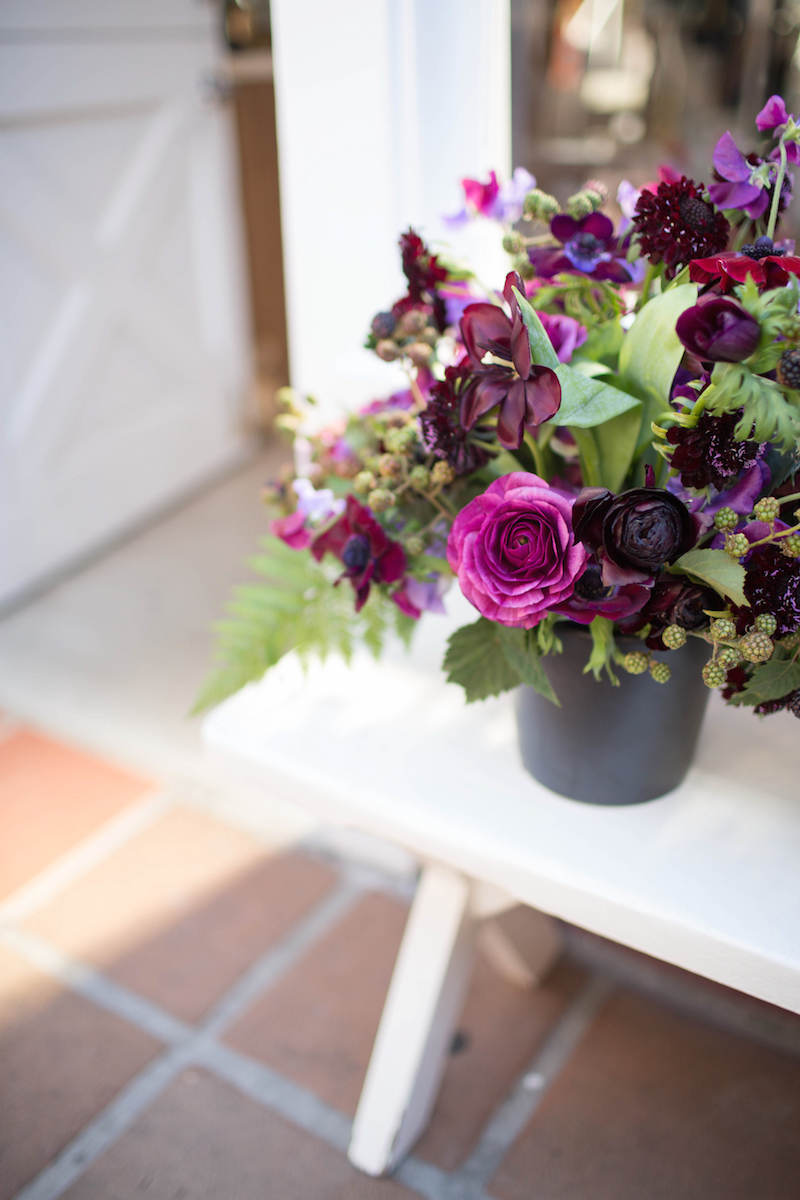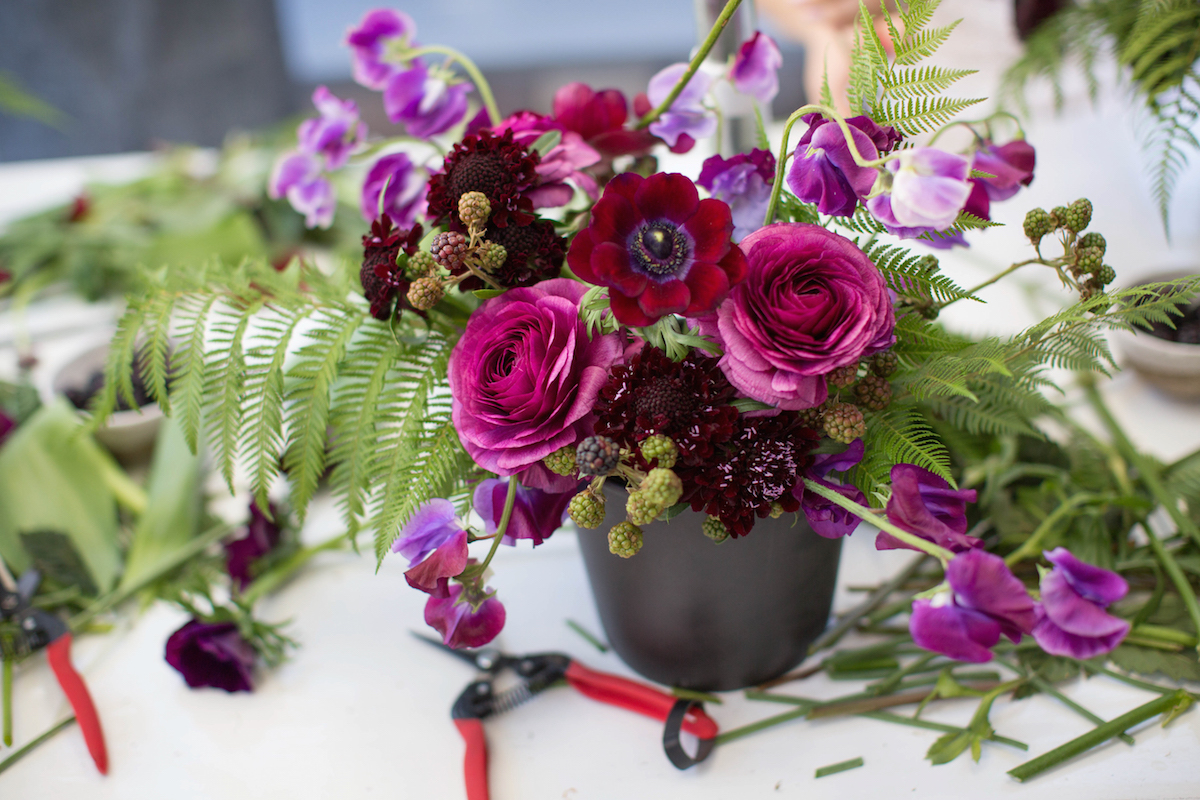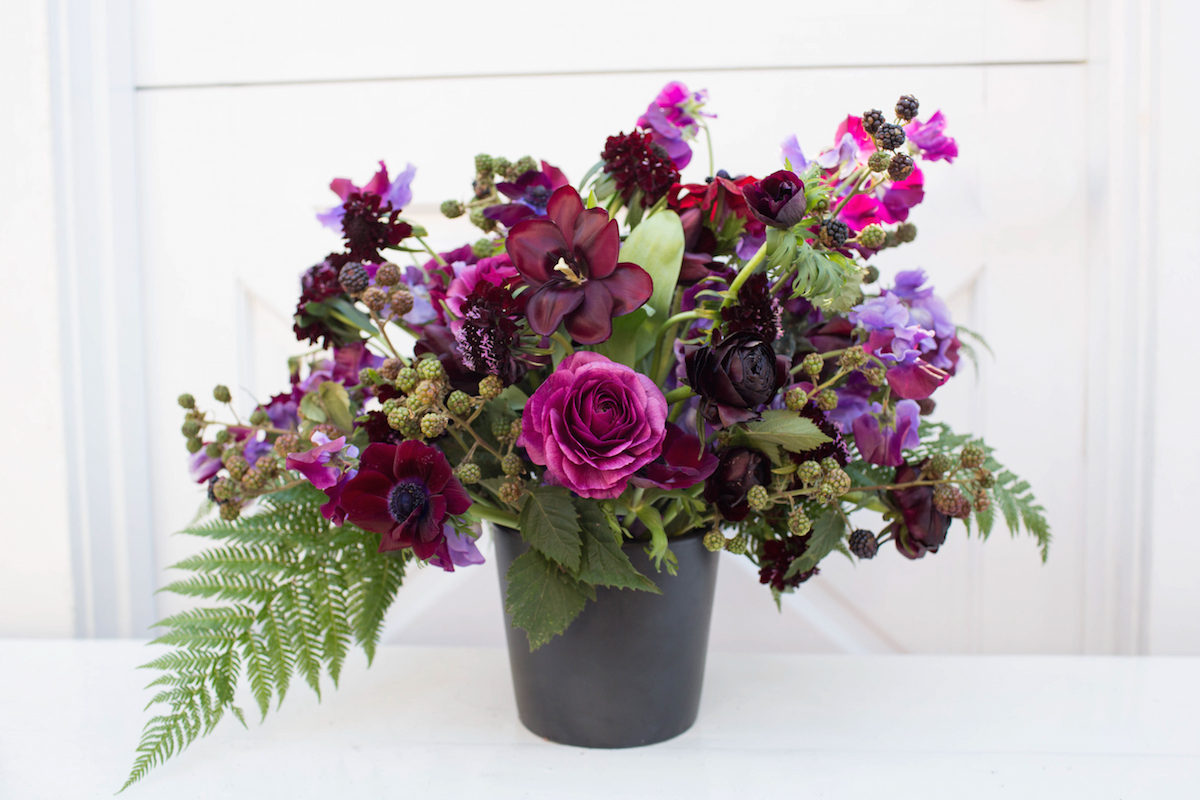 Kristen's Arranging Tips
Start by putting chicken wire inside your vessel. It's a trick to hold the flowers up. 
Begin the arrangement with a few stems each of ferns and blackberries. Slide them into the chicken wire around the outside to create a base or bed for the other flowers to rest on. Allow the shape to start forming. Choose a side you want to be the face of your arrangement. 
You'll see where you want to put other flowers once you have the base. Start adding sweet peas in the middle, then fill in holes with the other flowers. I like to put in flowers that sit up high, then go low, then high again and low again. Don't fill up on one flower. Add a little of this and that, then go back and add more later, rather than doing 10 anemones at once.
I like to open up the roses and tulips a little rather than having them feel tight. Gently pull out the petals. 
Go with the flow. You can be creative—there's no wrong way to make a flower arrangement!



Photos: Brittany Wood