Uncategorized
A Plant-Based Winter Lunch Menu by Elissa Goodman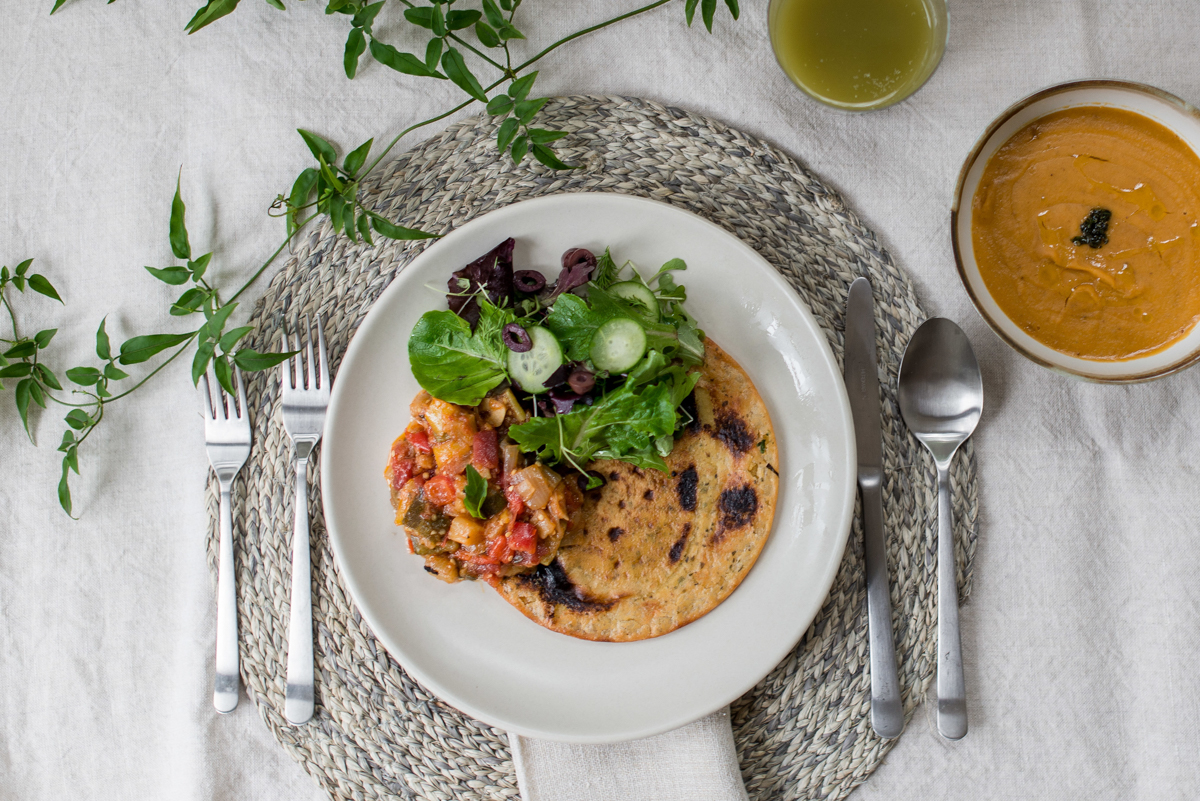 Yesterday I shared all of the décor details from the wellness lunch and seminar I co-hosted with nutritionist Elissa Goodman, but the healthful meal chef Amber Wilson and Elissa put together for the gathering deserves its own moment of recognition. It was a rainy day in Los Angeles and the menu was warming and filling in just the right way, while still being completely "clean". Enjoying a meal at a friend's house or restaurant doesn't have to mean "cheating" on a healthy diet, and I love that Amber so effortlessly demonstrates that with these plant-based dishes.
Amber created a three course meal for the lunch that started with a rustic soup made with three different kinds of heirloom beans, herbs, and garlic followed by a main course that consisted of ratatouille, a fresh herb salad and, socca, which is a chickpea flatbread. The three different elements on the plate complemented each other so well, and the socca satisfied that craving for warm bread you get during winter meals in particular. To drink we enjoyed a Matcha "elixir" made with apple cider vinegar, lemon, and ginger, and for dessert we had a vegan lime and pistachio "cheesecake" which had a date and pistachio crust. The filling was made with cashews and Kite Hill Almond Ricotta. It was light but so flavorful.  I hope you have the opportunity to recreate some these dishes yourself! XXJKE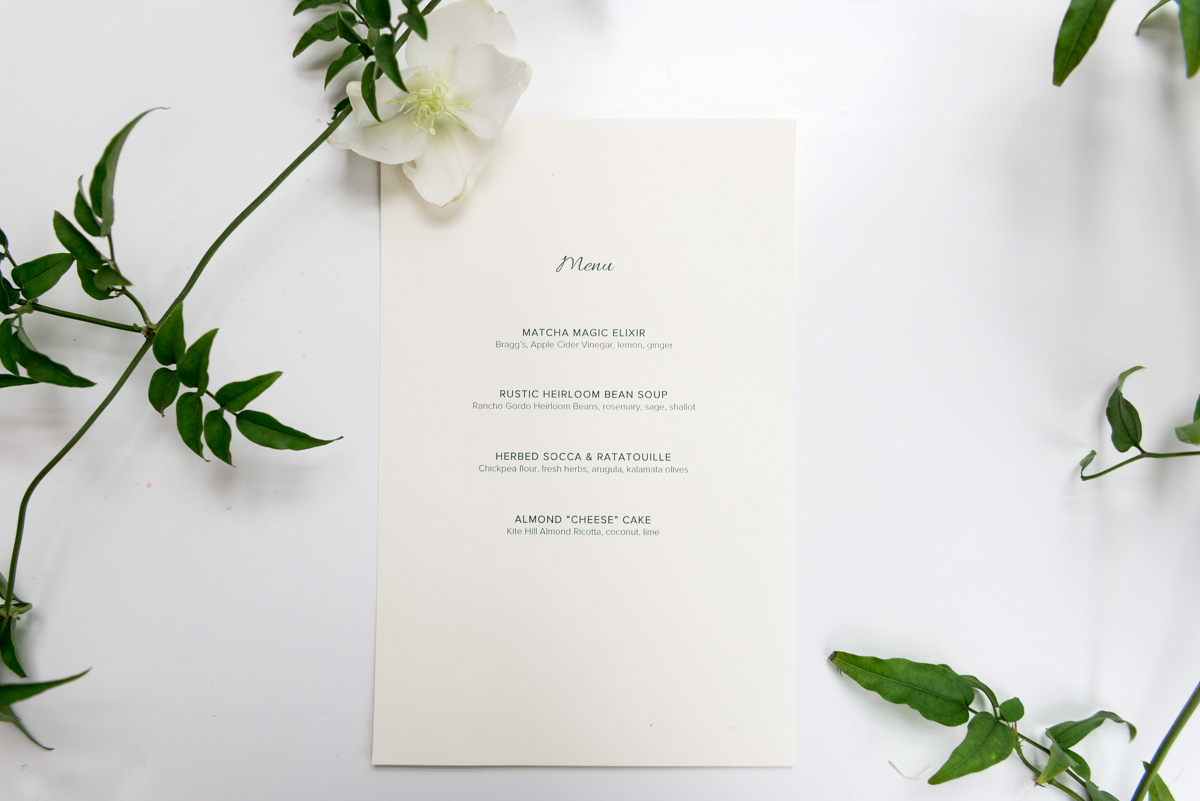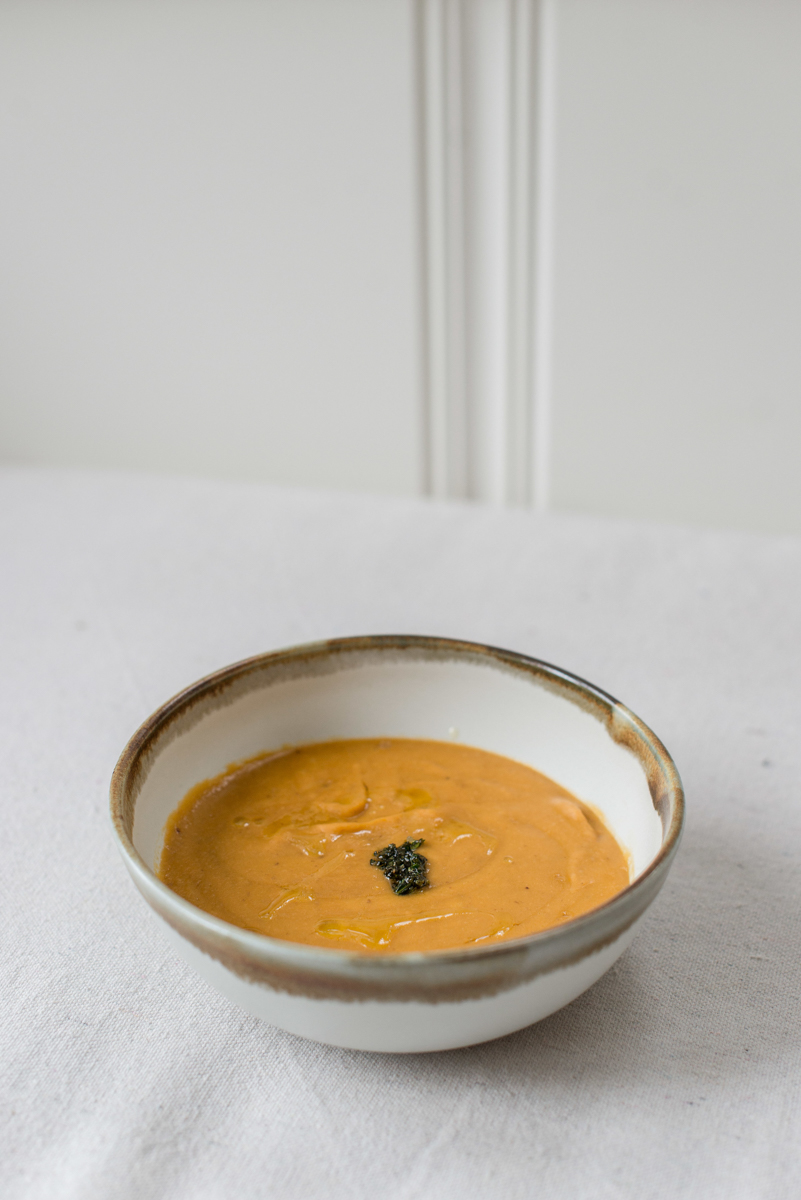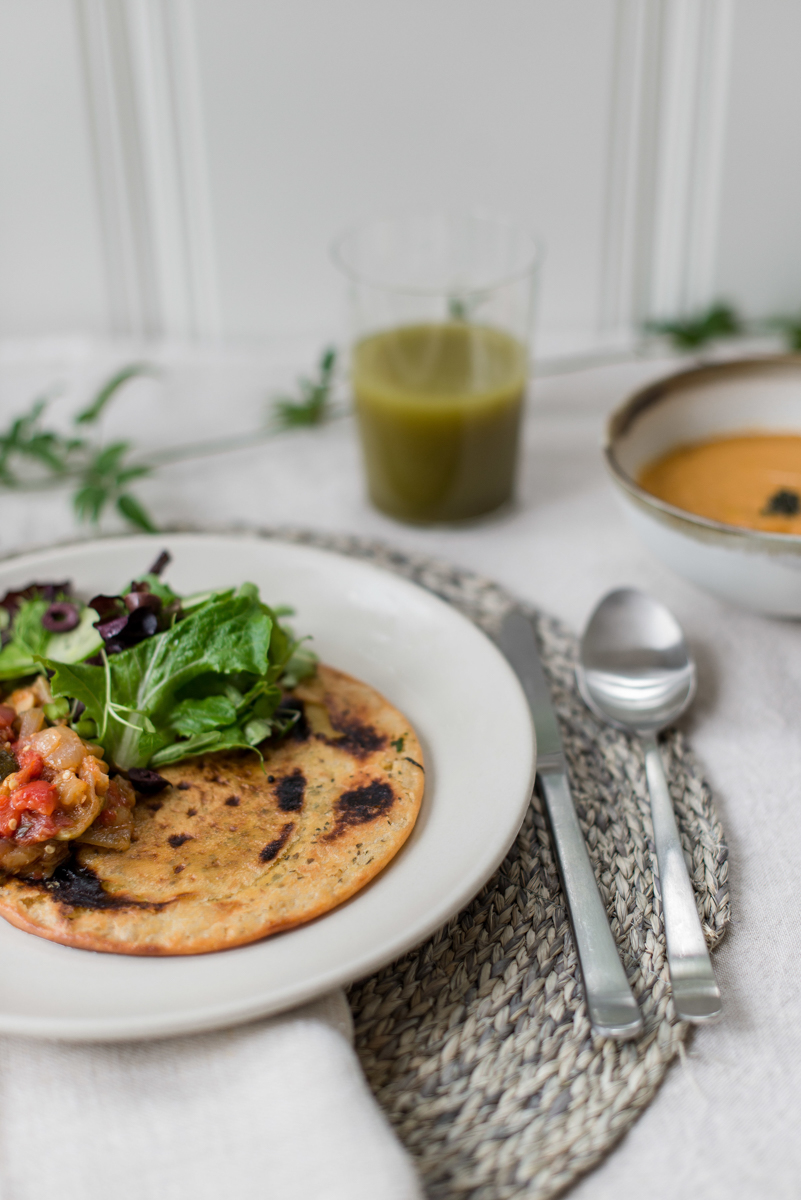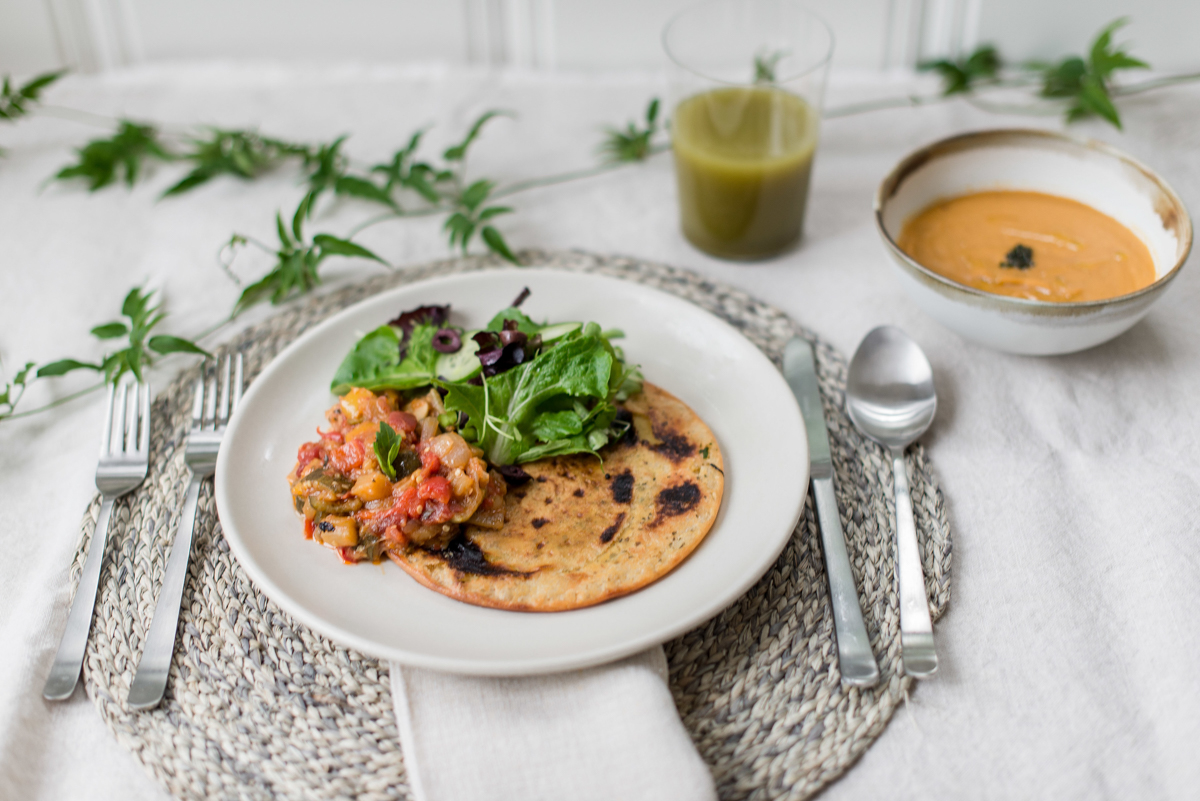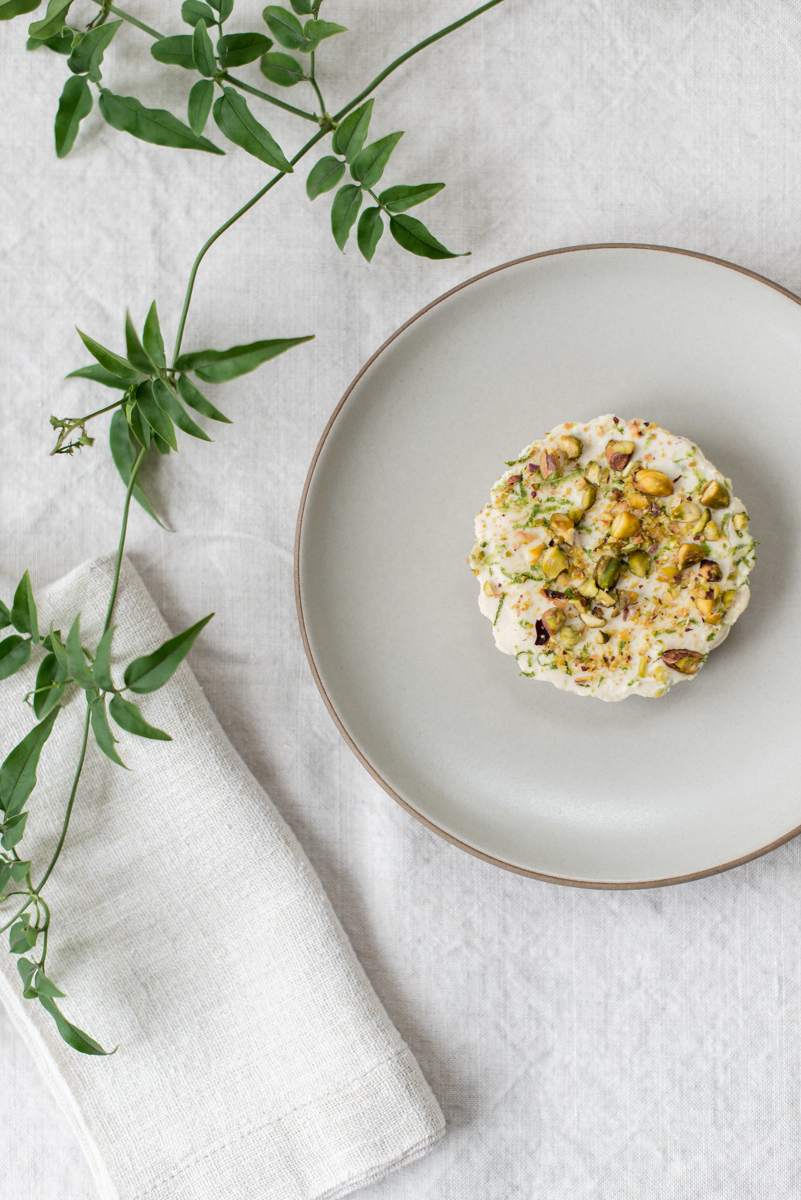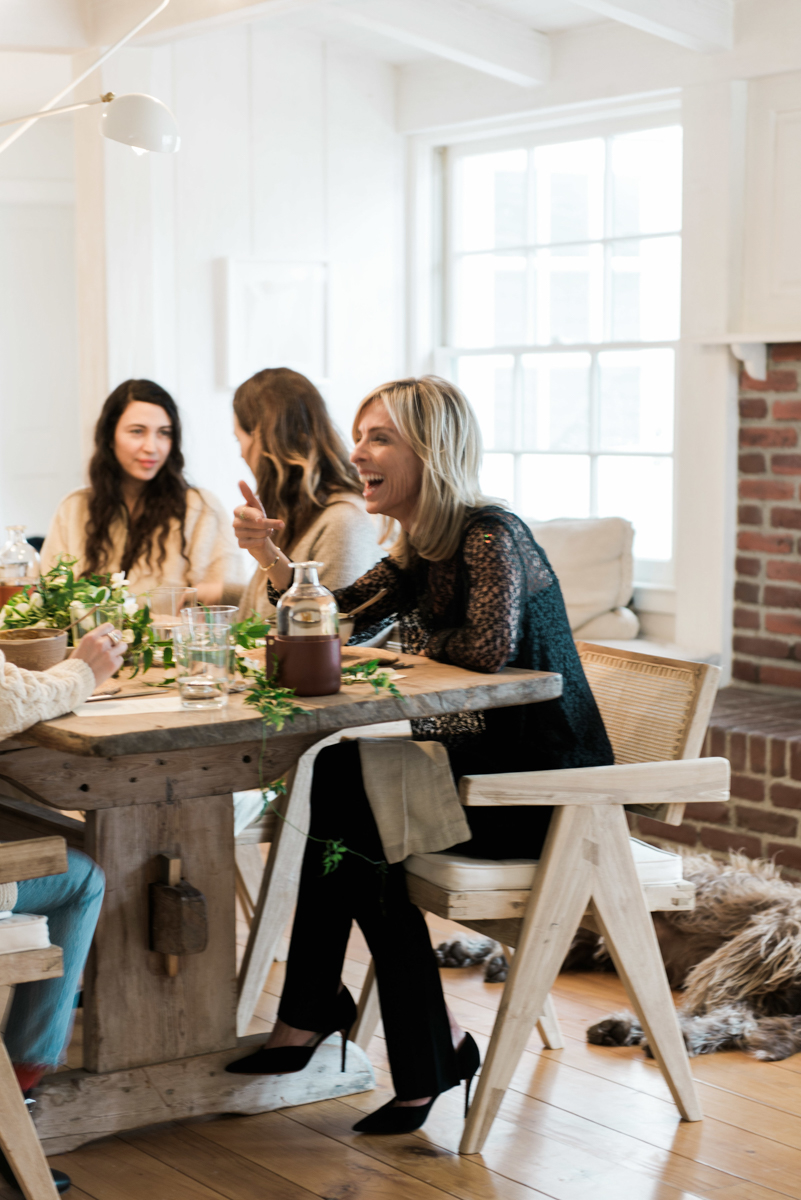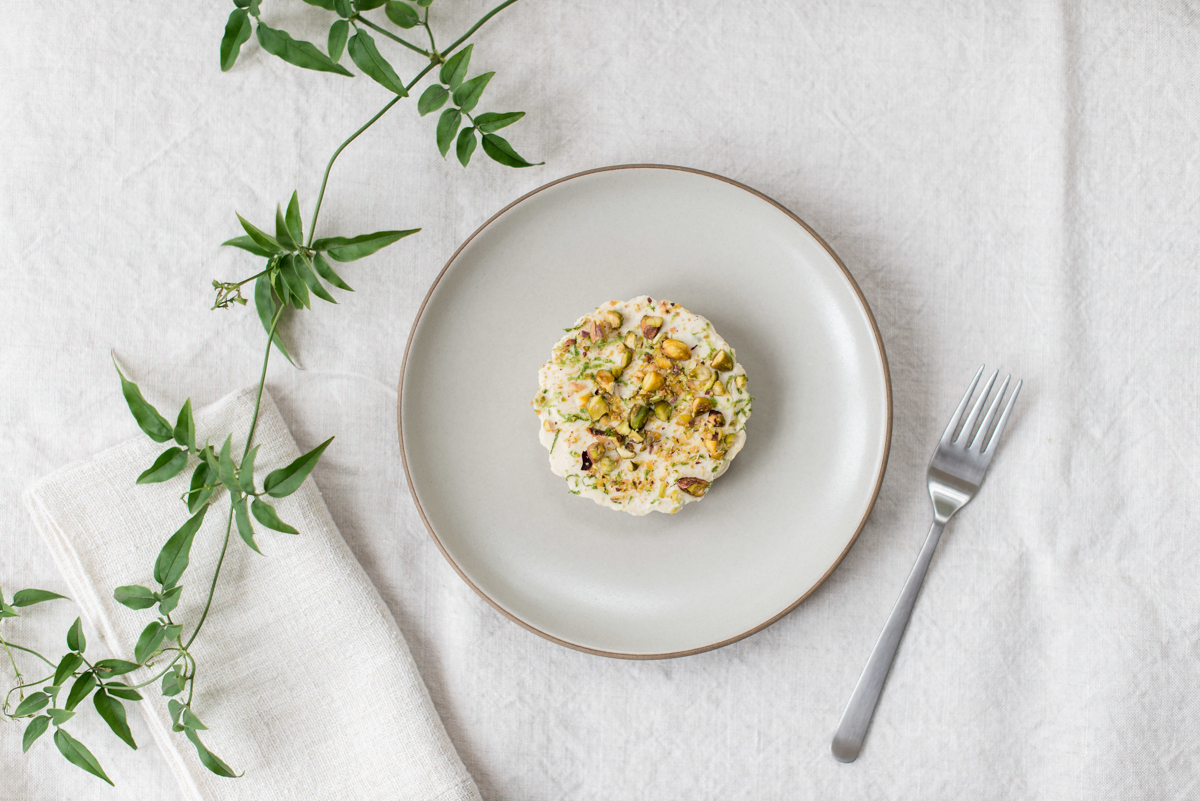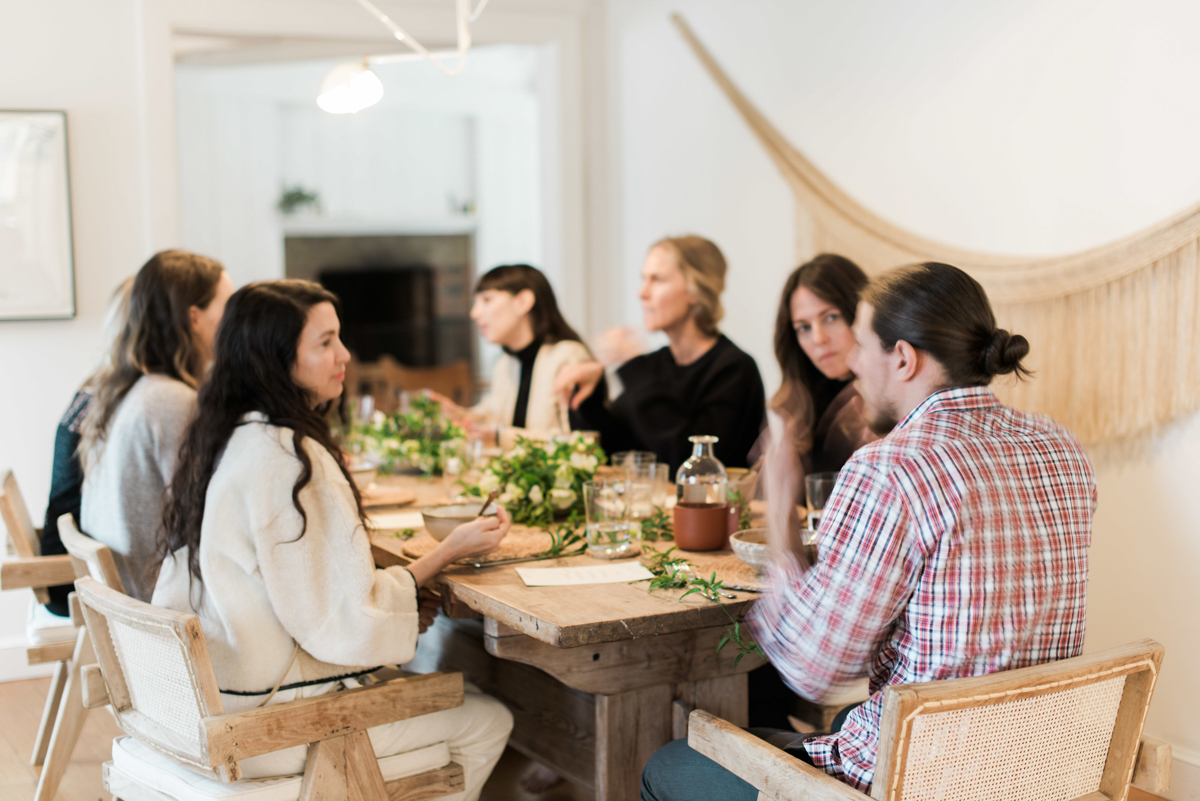 Vegan Pistachio Lime "Cheese"cake
Recipe
Vegan Pistachio Lime "Cheese"cake
Servings: Serves 6-8
Units:

Course: Desserts
Cuisine: American
Ingredients for the Crust:
1 1/2 cup

355 ml

pecans (could also use almonds or walnuts)

1/2 cup

118 ml

pistachios
10 Medjool dates soaked in water, peeled and de-pitted
1 tablespoon vanilla bean powder or 1 teaspoon alcohol free vanilla
2 tablespoons coconut oil
1 pinch sea salt
Ingredients for the Filling:
2 cup

473 ml

cashews soaked a minimum of 4-6 hours in warm water
1 container Kite Hill Vegan "Cream" Cheese

1/2 cup

118 ml

fresh juiced lime and zest of 2 limes (can add more lime juice if you like more tart)

1 cup

237 ml

So Delicious Culinary Coconut Milk original, not lite
1 teaspoon alcohol free vanilla

1/3 cup

79 ml

Coconut Secret Coconut Nectar
Ingredients for the Garnish:
1 cup

237 ml

crushed pistachios
grated lime rind
Line a square cake tin with parchment paper.
In food processor, add the pecans and pistachios, start food processor, then add the dates, vanilla, coconut oil, and sea salt. Blend until the consistency of dough.
Scoop this nut "dough" onto your cake tin and firmly press down with your fingers to create a crust about ½ inch thick. Once evenly pressed, place in freezer.
Add filling ingredients to a high power blender (you may want to make in batches, depending on the quality/power of your blender. Blend until creamy then remove the crust base from freezer and pour this filling over it, smooth with a knife and sprinkle the top with additional crushed pistachios and lime zest. Place back into freezer until firm (approx. 2-3 hours)
Take out of freezer and cut into squares. Top with your garnish and enjoy!! You can store it in the fridge or freezer. This will get very soft if not kept cold, so keep frozen or chilled until about 30 minutes prior to serving.