Food & Drink
A Peach and Habanero Cocktail from Annie Campbell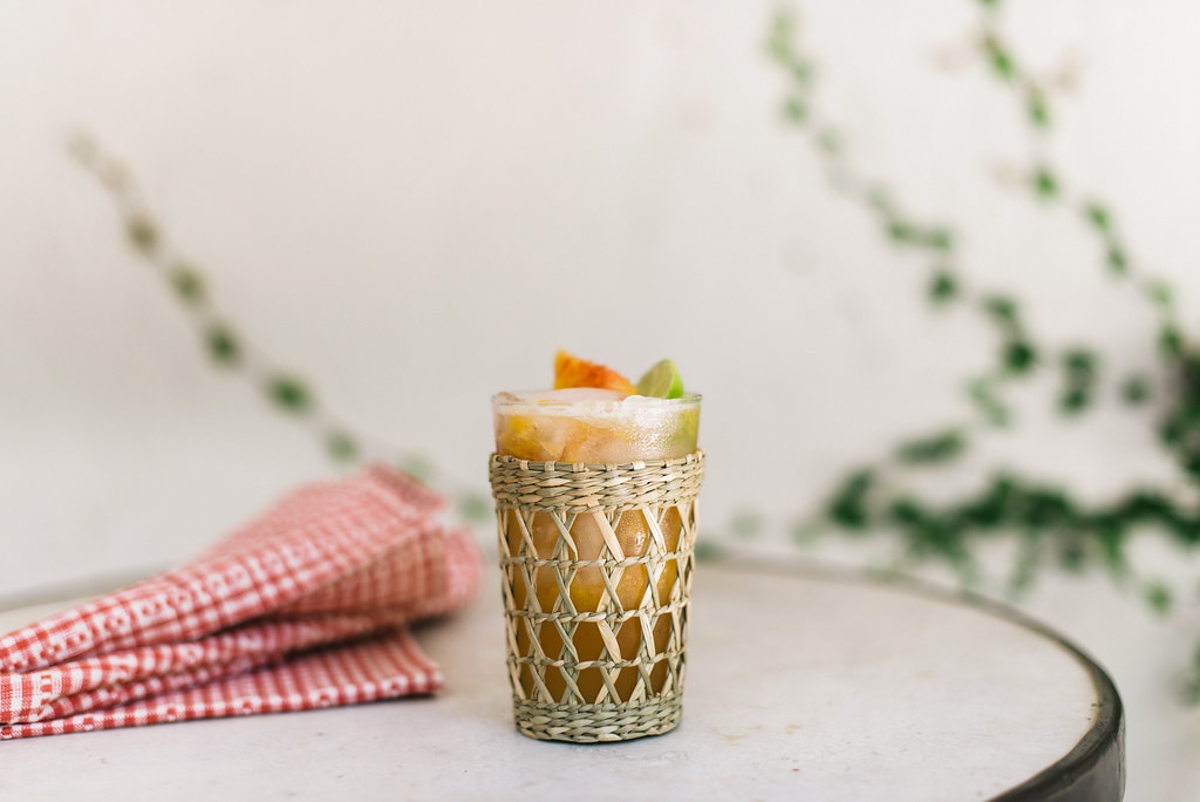 The perfect margarita has a little bit of sweet and sour while still being light and refreshing. This recipe from chef and event planner Annie Campbell is just that—and has a spicy kick, too. Annie achieves the sweetness with simple syrup and fresh summer peach, and the spice with habanero pepper that has been infused in peach bitters overnight. The combination is not only delicious and complex, but also looks beautiful in the glass. Get Annie's full recipe, below! XXJKE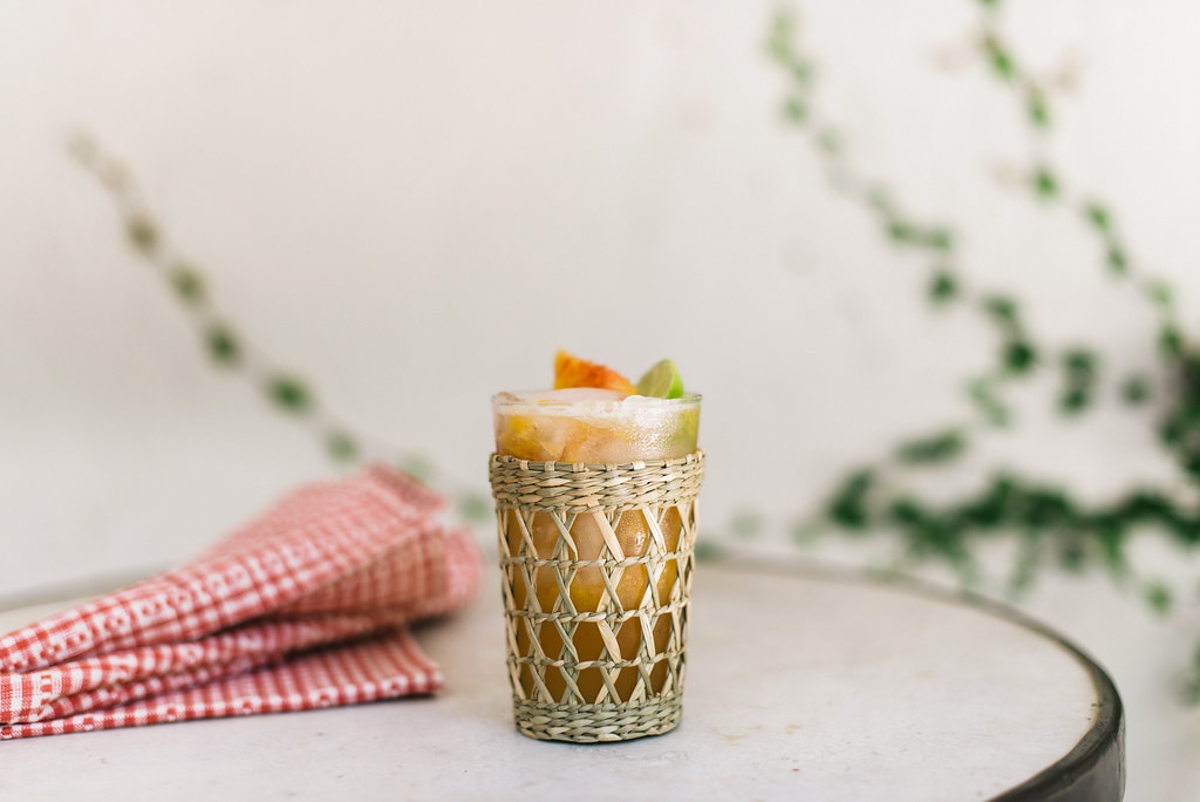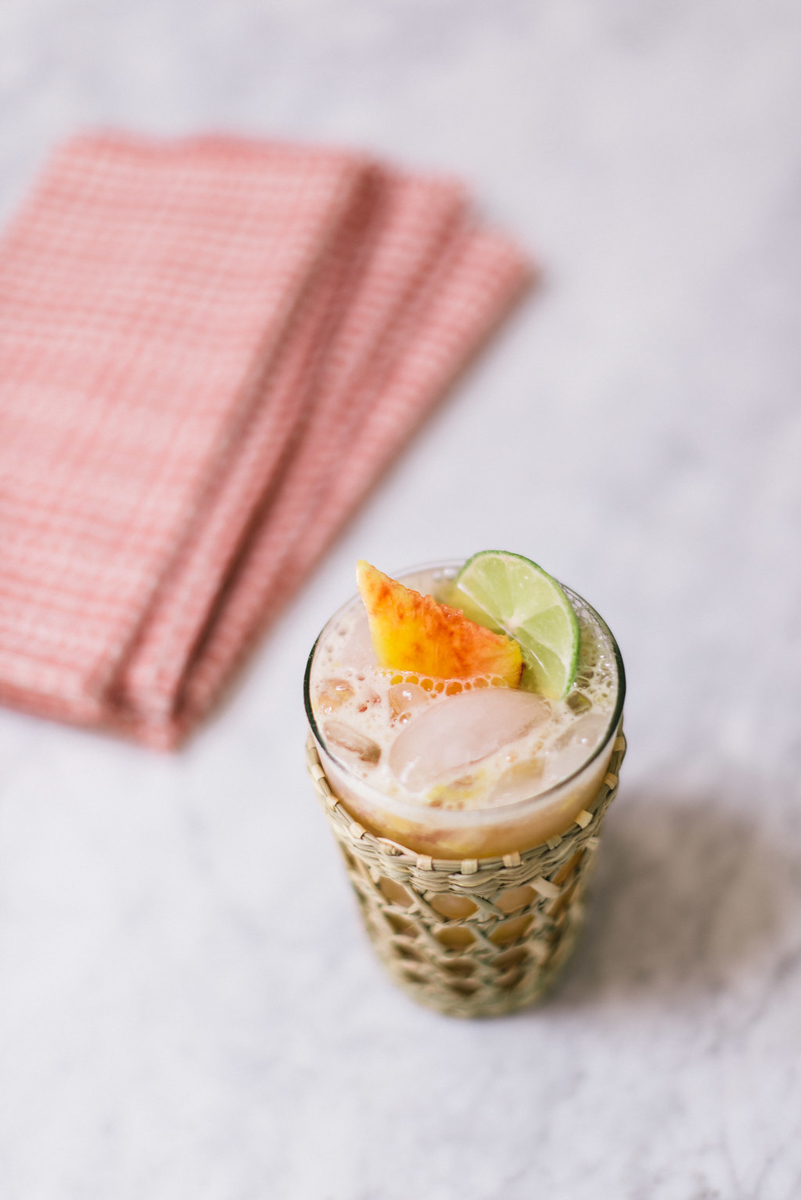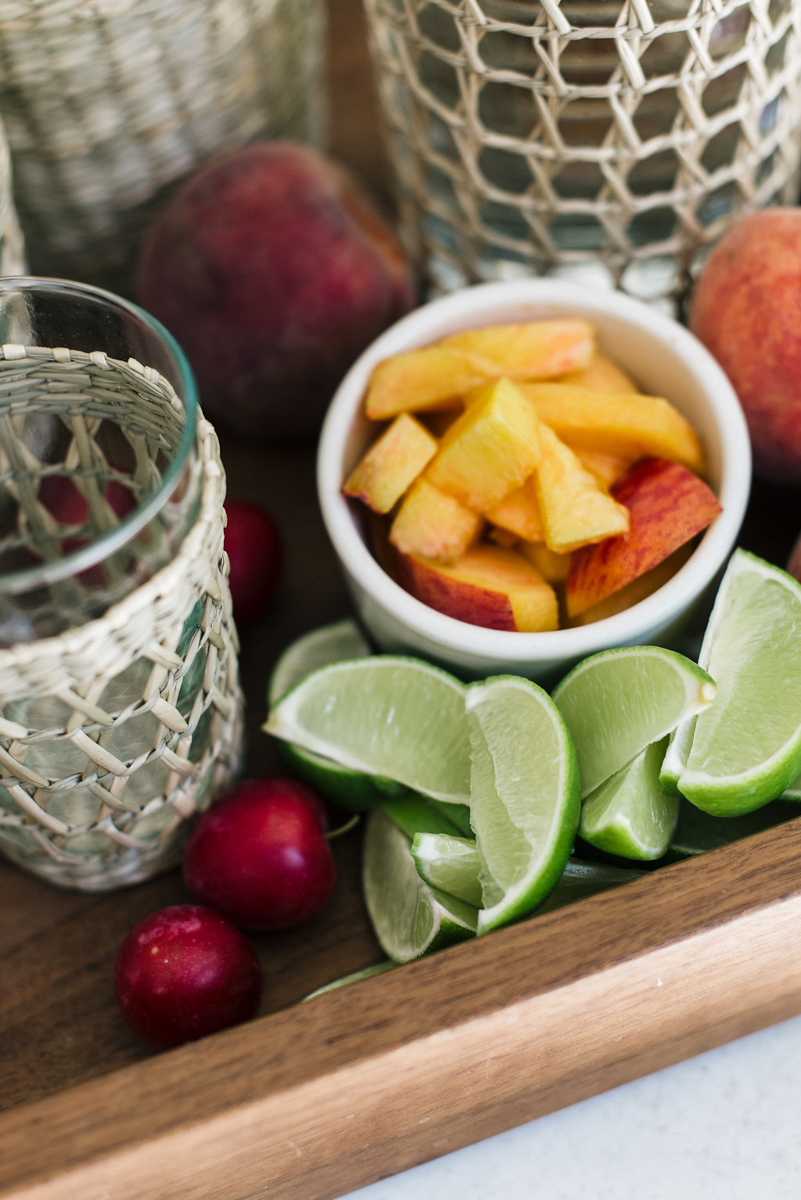 Recipe
Habanero Peach Margarita
Servings: Makes 2 cocktails
Units:

Course: Drinks
Ingredients for the Cocktail:
4 oz

113 g

blanco tequila
1/2 of a peach diced

2 oz

57 g

freshly squeezed lime juice

1.5 oz

43 g

simple syrup
1 bottle Fee Brother's peach bitters infused several hours in advance
1 habanero pepper sliced in half
Ingredients for the Simple Syrup:
1 cup sugar of choice

1 cup

237 ml

water
To make simple syrup:
Combine 1 cup of water with 1 cup of sugar in a sauce pan, bring to a boil and stir until dissolved. Turn off heat and let cool. Can be refrigerated for up to a month.
To make habanero peach bitters:
Place the sliced habanero pepper in the bottle of Fee Brother's peach bitters. Put the cap back on. After one day, the bitters will be very spicy. Bitters will keep for at least a year.
To make the cocktail:
In a shaker, muddle the peach. Add tequila, lime juice, simple syrup and 3 dashes of habanero peach bitters with two handfuls of ice and shake well. To serve, divide cocktail and ice between two glasses. Enjoy!