Living
A Natural Egg Dyeing How-To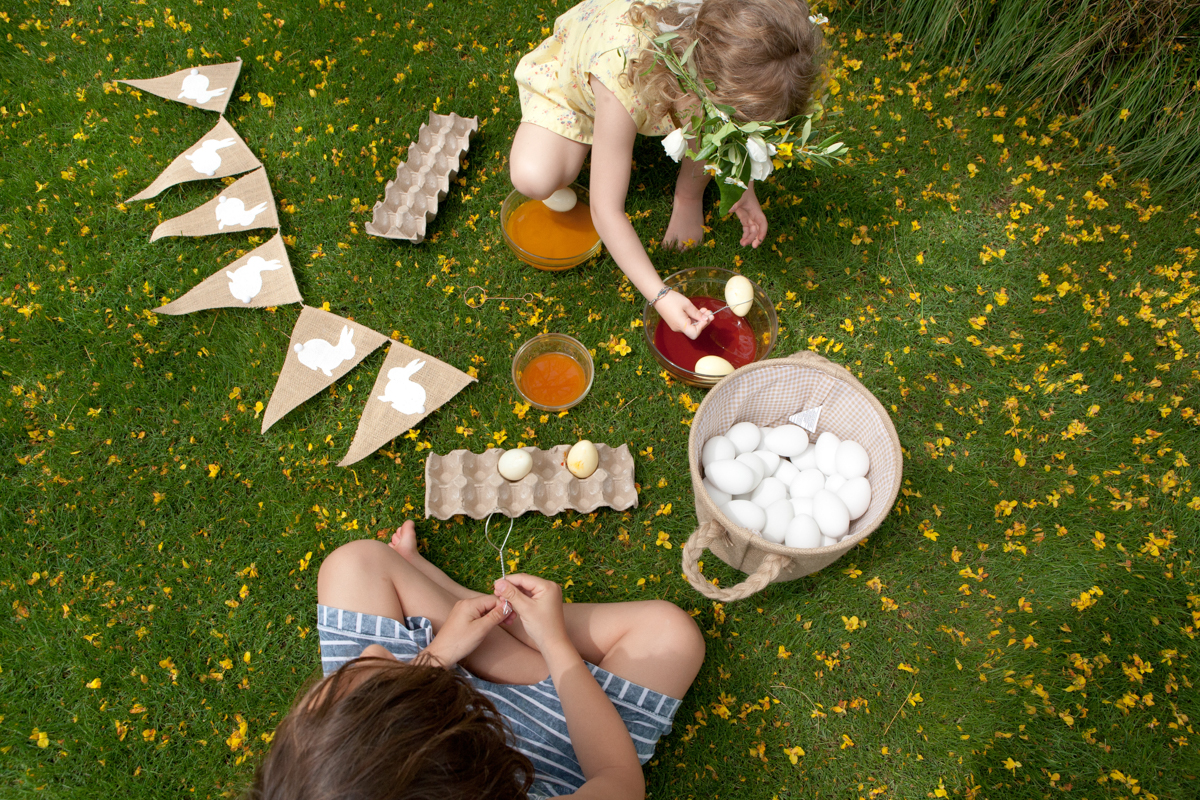 My love of turmeric in healing food and tonics has been well documented, and I was recently thrilled to use the wellness spice in another way: as a natural dye. As Easter approaches, I love experimenting with new, festive ways to decorate eggs. The tradition has gotten quite elaborate and we've made some beautiful showpieces in past years. As part of our Easter celebration this time around, I again looked to creative genius Amy Blessing to help inspire and carry out the craft. 
Amy put together egg dyeing kits that included everything the kids needed: turmeric, dye tablets, vinegar and egg wands. The instructions are incredibly simple (below), but there is one important things to keep in mind. Don't leave the eggs in the sun to dry, as it will bleach their delicate color! Once it's set, get creative with adding flowers and textural decorations. XXJKE  
Materials
3 tablespoons turmeric 
1 quart water
2 tablespoons while vinegar 
Hard-boiled eggs
Pot
Egg wands
Rafia
Flowers
Instructions
Add turmeric, water and white vinegar together in pot. 

Bring the mixture to a boil, then lower the heat allowing it to simmer for 30 minutes. Pour the dye into a bowl to cool.

Using the wands, soak the eggs in the room-temperature dye for 30 minutes to get a pale yellow color. For a deeper golden hue, boil the eggs in the mixture for 30 minutes. 

When the eggs have dried, tie lengths of rafia around them and tuck in wildflowers and green sprigs.     



Photos: Sarah Elliott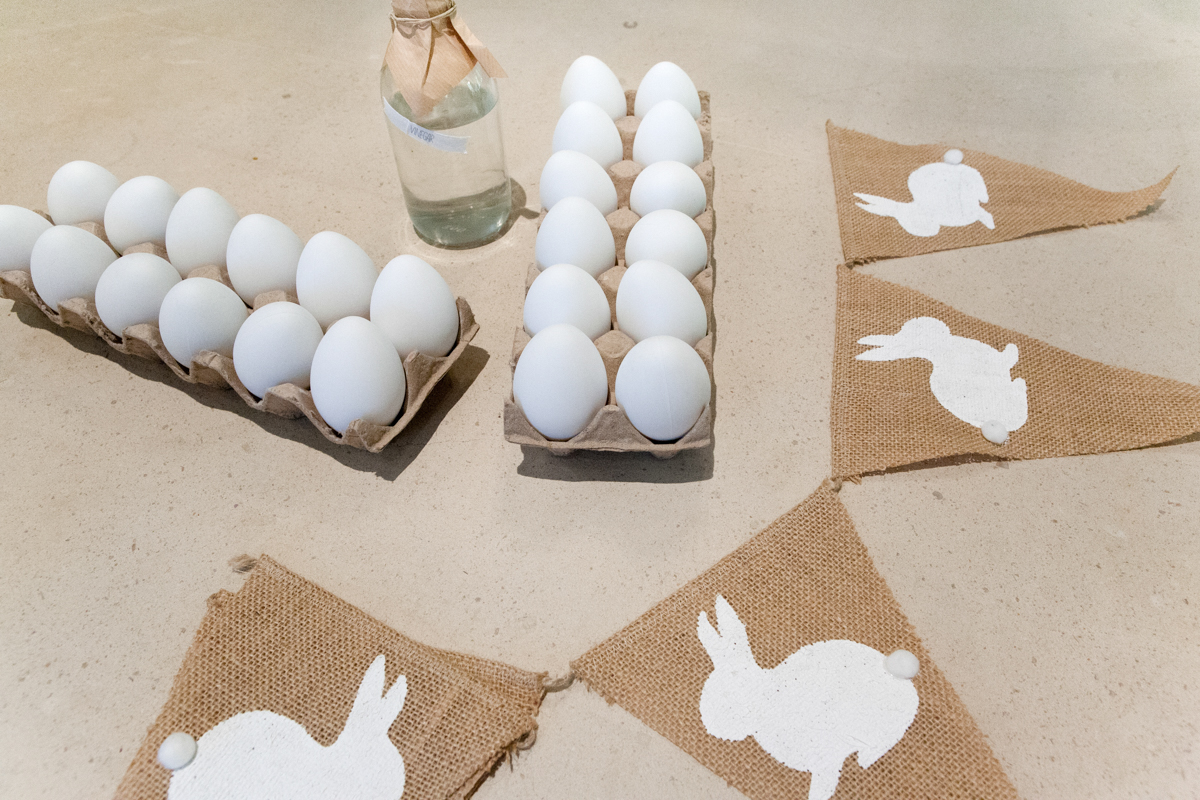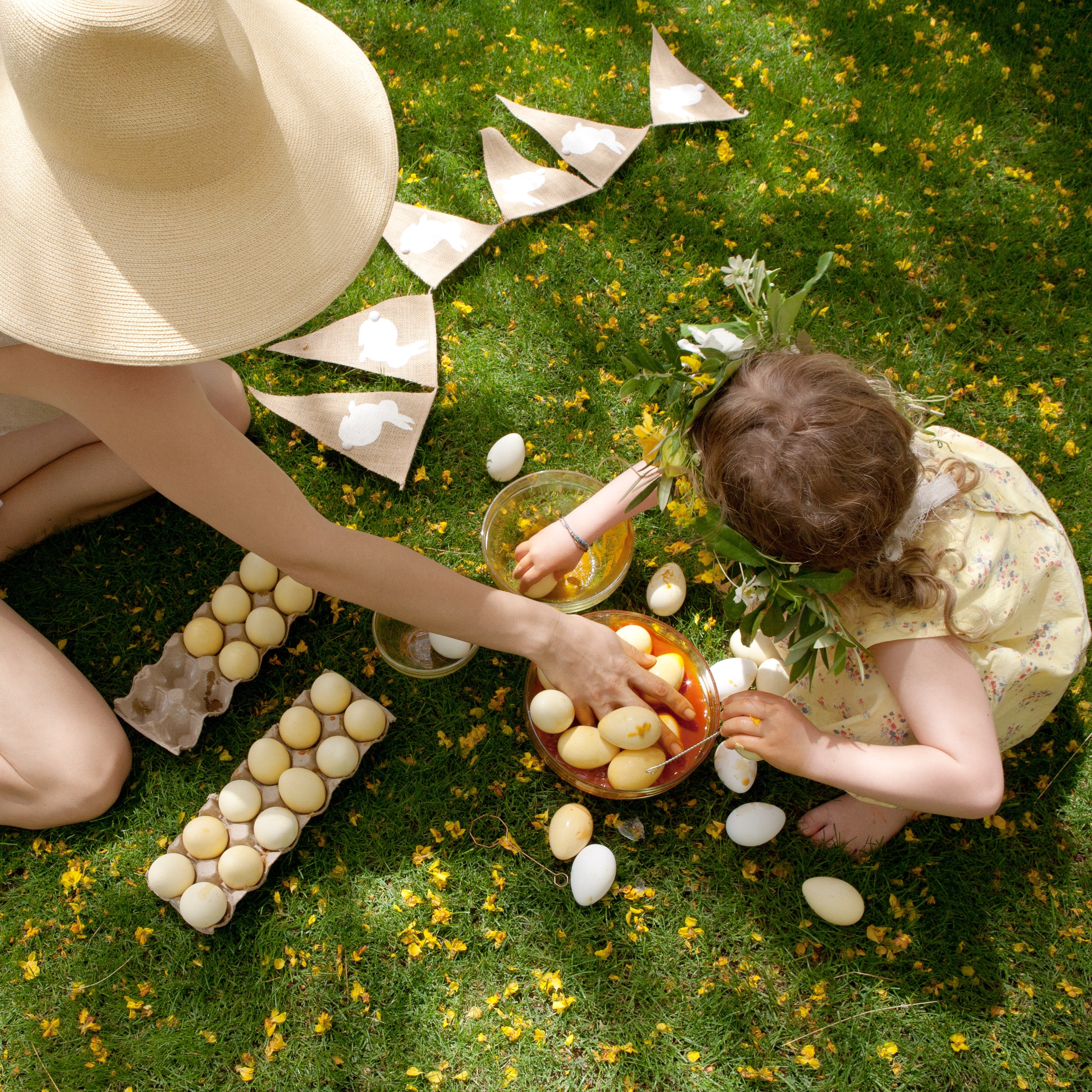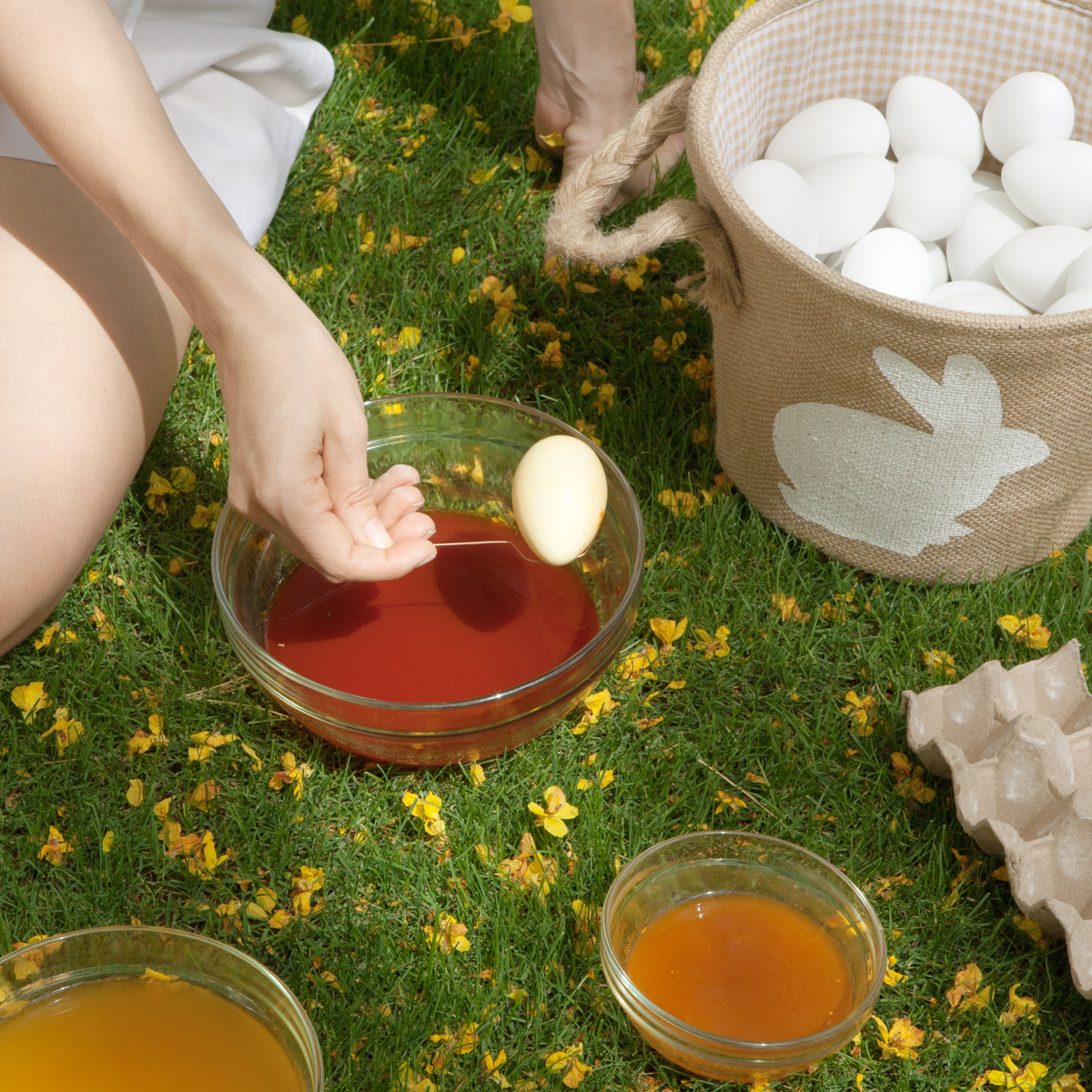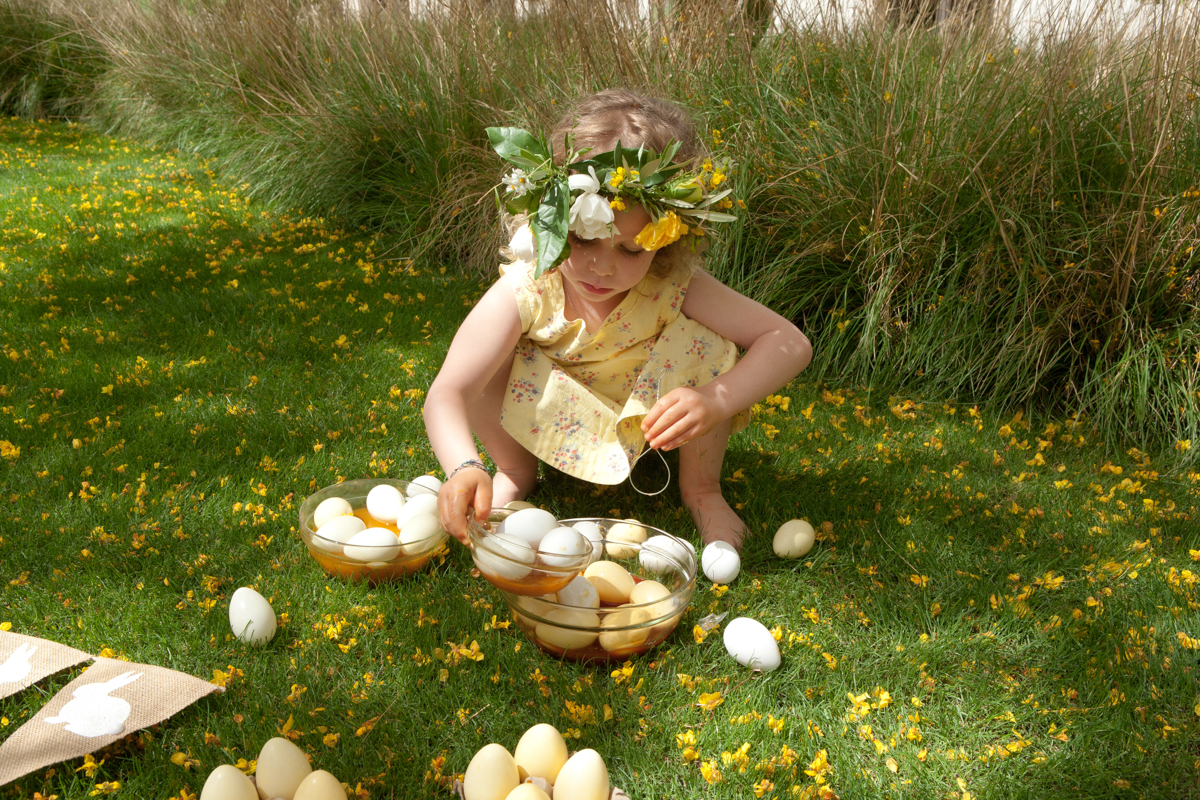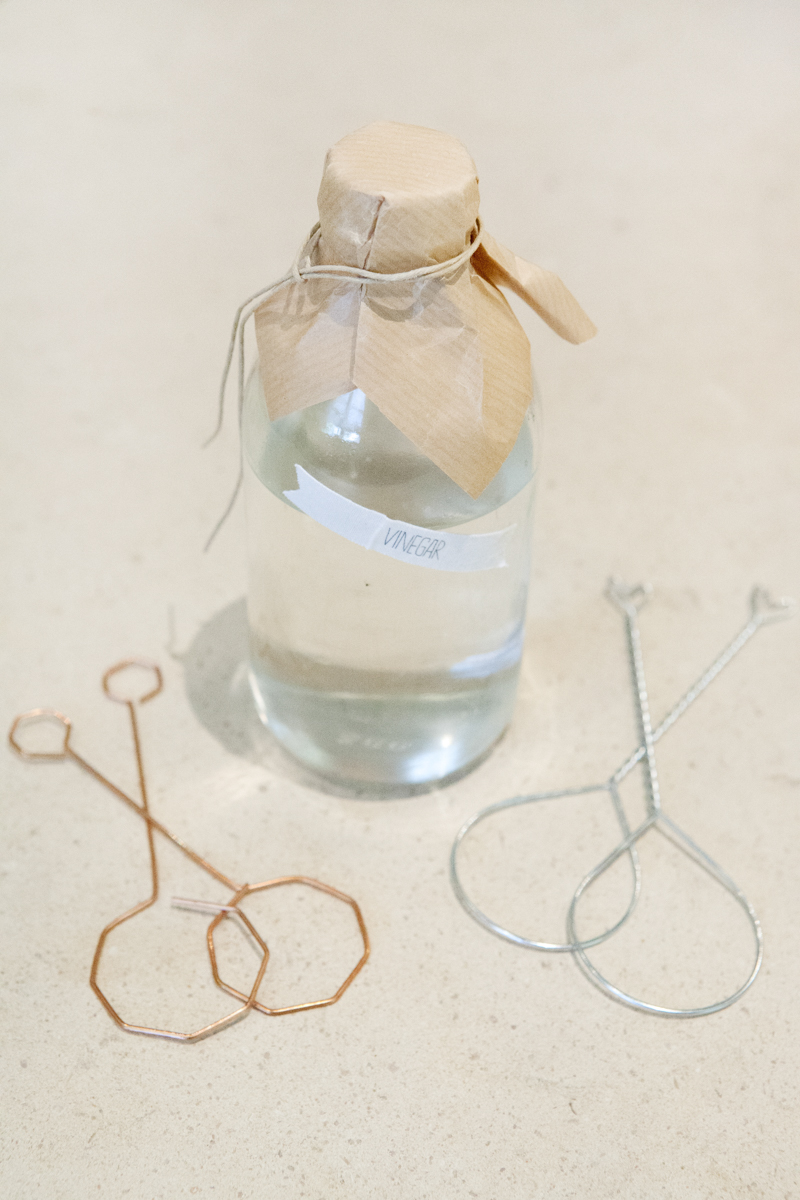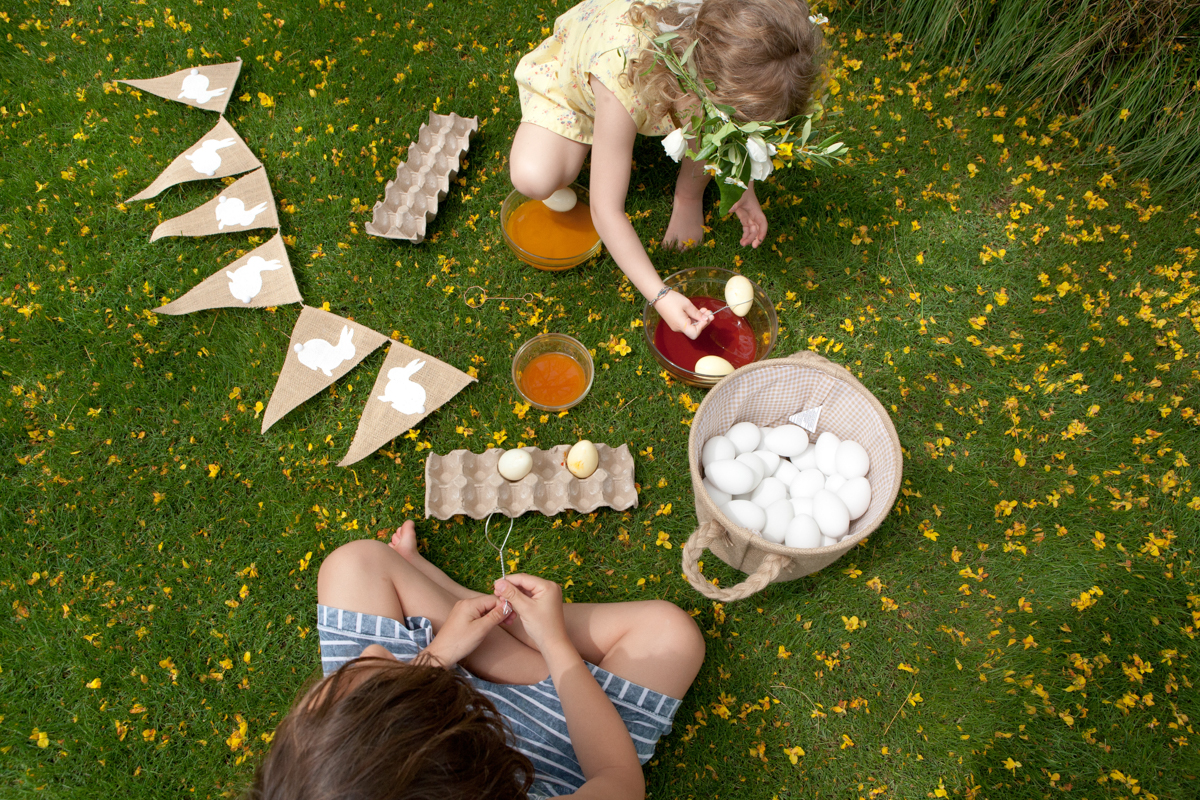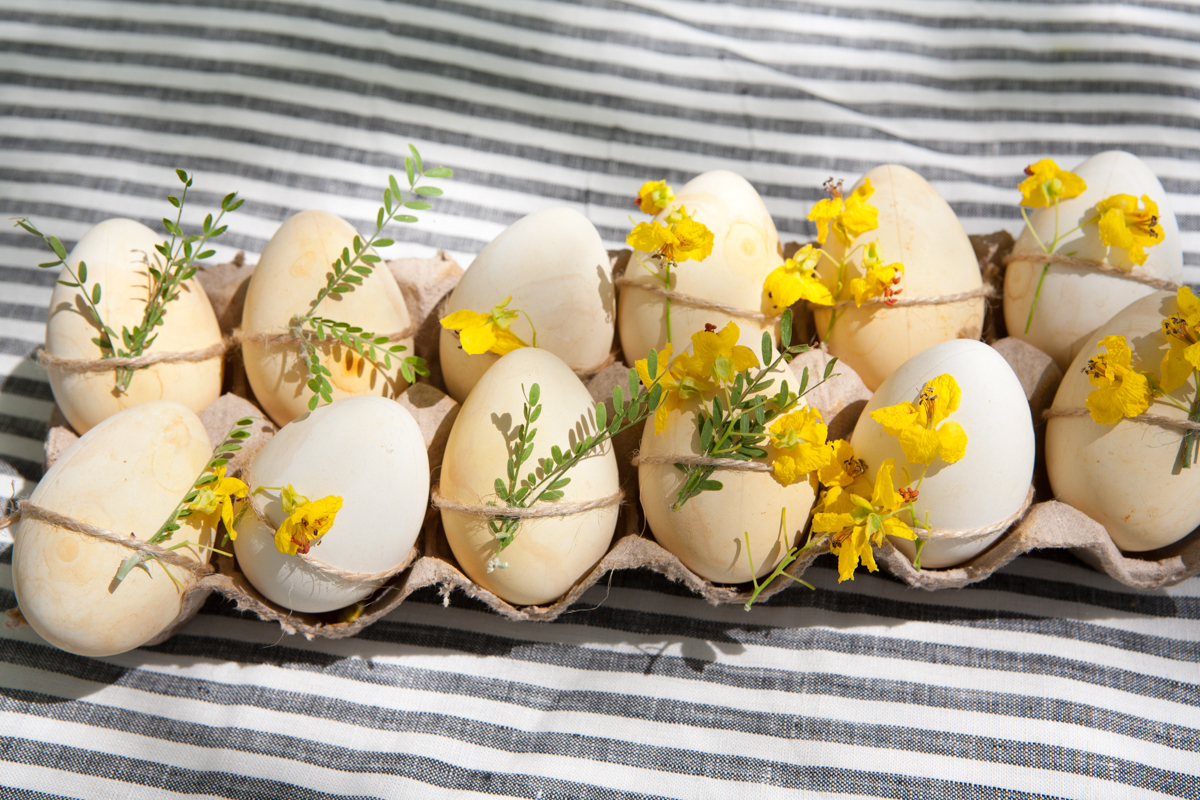 More Stories