Food & Drink
A Laurel Canyon Bridal Shower with Annie Campbell: The Menu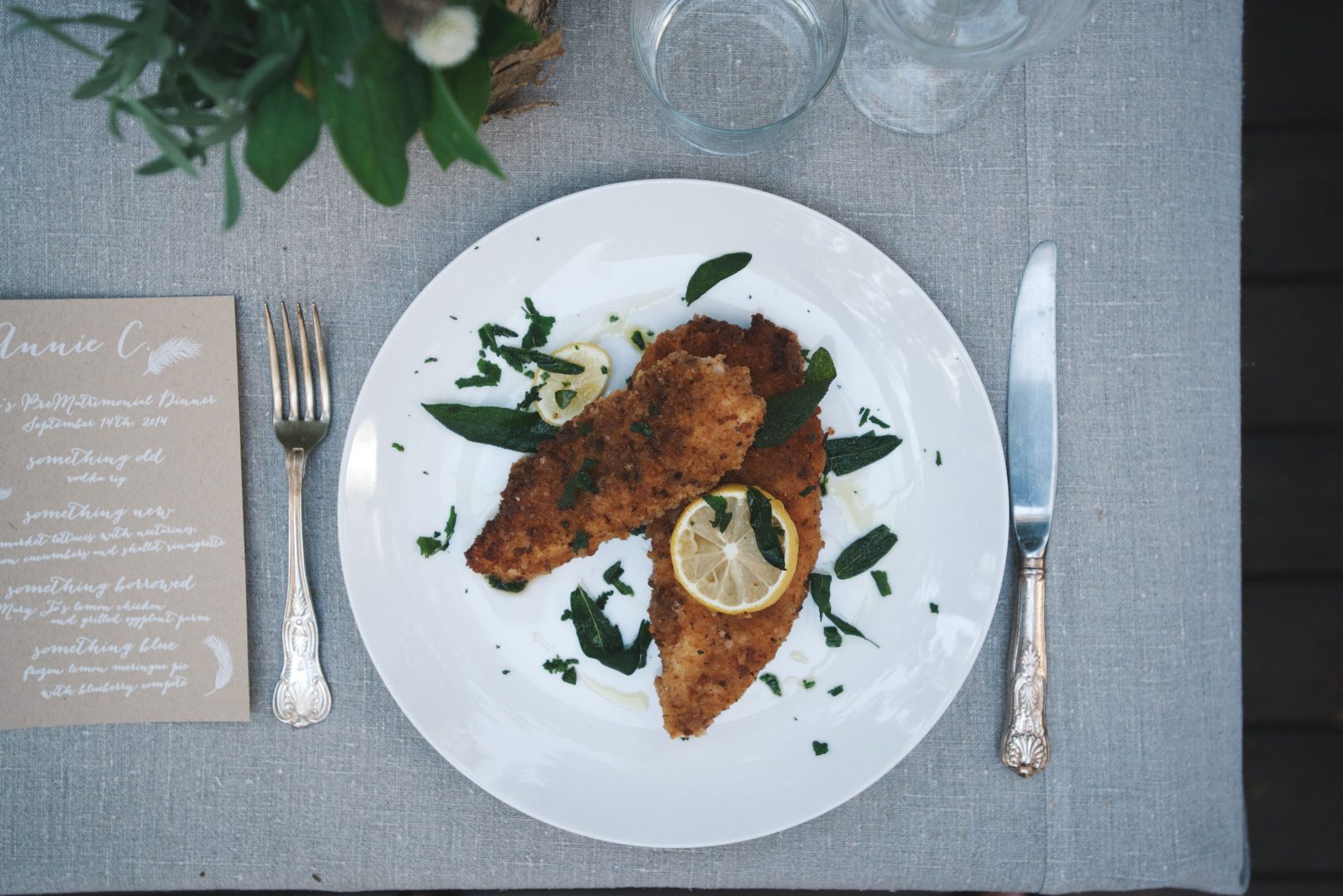 Yesterday, I shared all of romantic design details for a Laurel Canyon-inspired bridal shower, thrown by the always-amazing Annie Campbell. Today: all the details for food and drink. For her friend Jen's celebration, Annie created a menu that centered on the theme of "something old, something new, something borrowed, and something blue." And while the components were customized for Jen, it is a template that Annie shared could easily be replicated for any bride-to-be, simply by using their family recipes and favorites. XXJKE
To Start
To begin, she served small, savory bites in the form of a Pesto, Slow-Roasted Tomato & Burrata Crostini, which guests washed down with an irresistible Ginger Margarita, crafted by Annie's husband and mixologist, Greg.
Something Old
Jen's childhood favorite, Vodka Rigatoni.
Something New
Knowing that Jen always loves her inventive salads, Annie plated a seasonal, California dish of Market Lettuces with Nectarines, Lemon Cucumbers & A Shallot Vinaigrette.
Something Borrowed
Served family style, Annie offered guests not only a delicious vegetarian option of Eggplant Parmesan, but also a borrowed crowd-pleaser. To do so, she asked Jen's mother for a hometown recipe, which she provided in the form of family friend Mary Jo's moist and flavorful Lemon Chicken (another of Jen's favorites).
Something Blue
And lastly, something blue in the form of Suzanne Goin's Frozen Lemon Meringue Pie with Blueberry Compote, a recipe that Annie, Jen and her guests couldn't recommend more highly.