Entertaining
A Holiday Wreath-Making Event with Heather Taylor and Hollyflora in Support of St. Joseph Center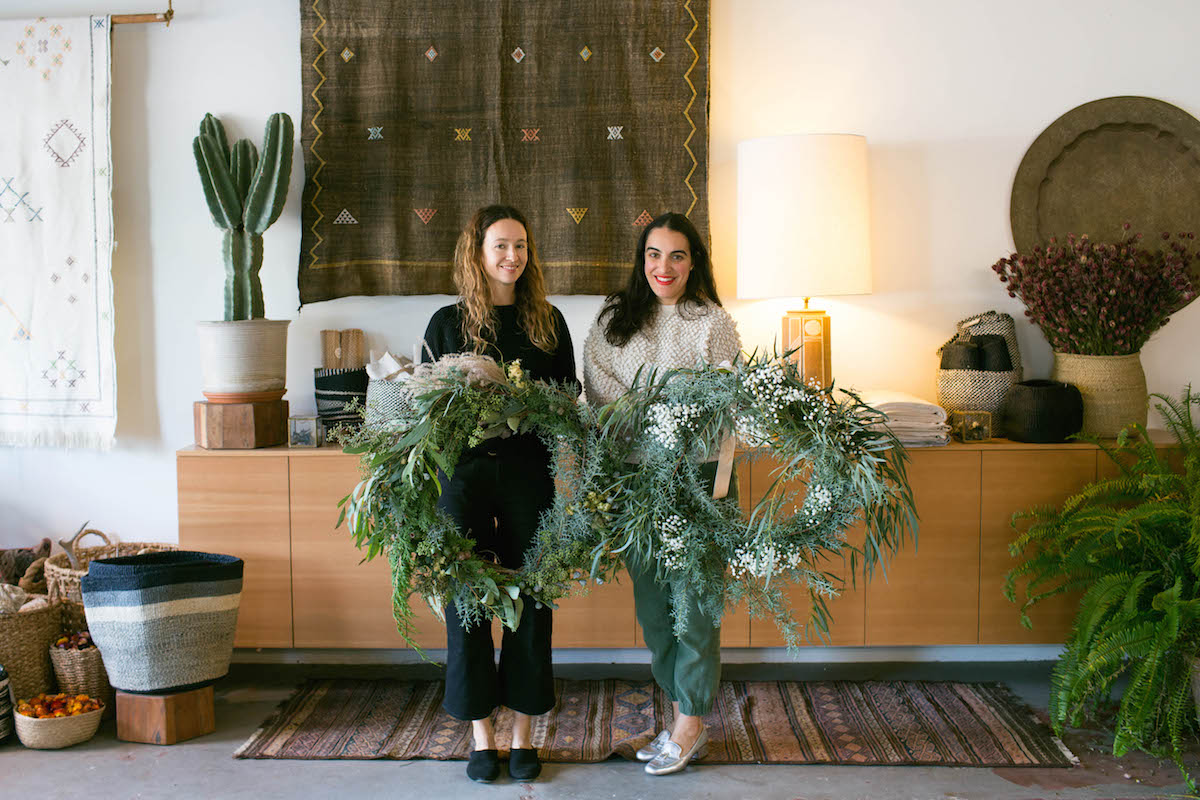 It's always important for me to find ways to help those less fortunate, especially at this time of year, when we have so much to be thankful for. So when the lovely and talented Heather Taylor invited me to co-host a wreath-making workshop in support of St. Joseph Center, an organization very close to her heart, I was all in. Involved with St. Joseph since she was young, Heather has made it a priority to engage the community in the important work that they do. With a mission to provide working poor families, as well as homeless men, women, and children of all ages, with the inner resources and tools to become productive, stable and self-supporting members of the community, the center was founded in 1976 by the Sisters of St. Joseph of Carondelet. Located in Venice, the center serves more than 6,000 individuals annually in the Venice, Santa Monica, Mar Vista and surrounding areas.
For our wreath making event, the amazing ladies of Hollyflora donated their space as well as all of the wreath-making materials. And, the equally amazing ladies of The Kitchy Kitchen and Sweet Laurel were kind enough to donate all of the delicious bites. Some of our closest friends joined us for the event, as well as representatives from St. Joseph Center. And after being briefed on how they could get involved in supporting this wonderful charity, whether through their time or contributions, guests were led by Holly Vesecky in creating their own holiday wreath.
It was such beautiful event, and one that I was so happy to be a part of. See below for the delicious bites and the wreath-making details of our very special get-together. XXJKE
THE WREATHS – Materials and instruction generously provided by Hollyflora
Gorgeous, abstract wreaths of pine, cypress and fir and forest floor materials of pinecones, bark and mosses (all sourced from Oregon forests) mixed with elements decidedly California in feel, including banksia, protea, magnolia tips, brunia, dates, eucalyptus and eucalyptus pods.
Some wreath-making tips:
– Beginning with a form of some type (whether it be grapevine, wire, or birch twigs), attach elements by wrapping with floral wire, and knot wire at every third rotation.
– To avoid flyaways, spray your wreath with hairspray after all elements are in place. 
THE MENU – Delicious bites generously provided by The Kitchy Kitchen & Sweet Laurel
The Kitchy Kitchen:
butter dipped French breakfast radishes
crudités with egg plant red pepper hummus
crostini with roasted sunchokes apples and shallots as a purée, persimmon and local fresh cheese
Sweet Laurel:
apple coffee cake
matcha sandwich cookies
Photos: Brittany Wood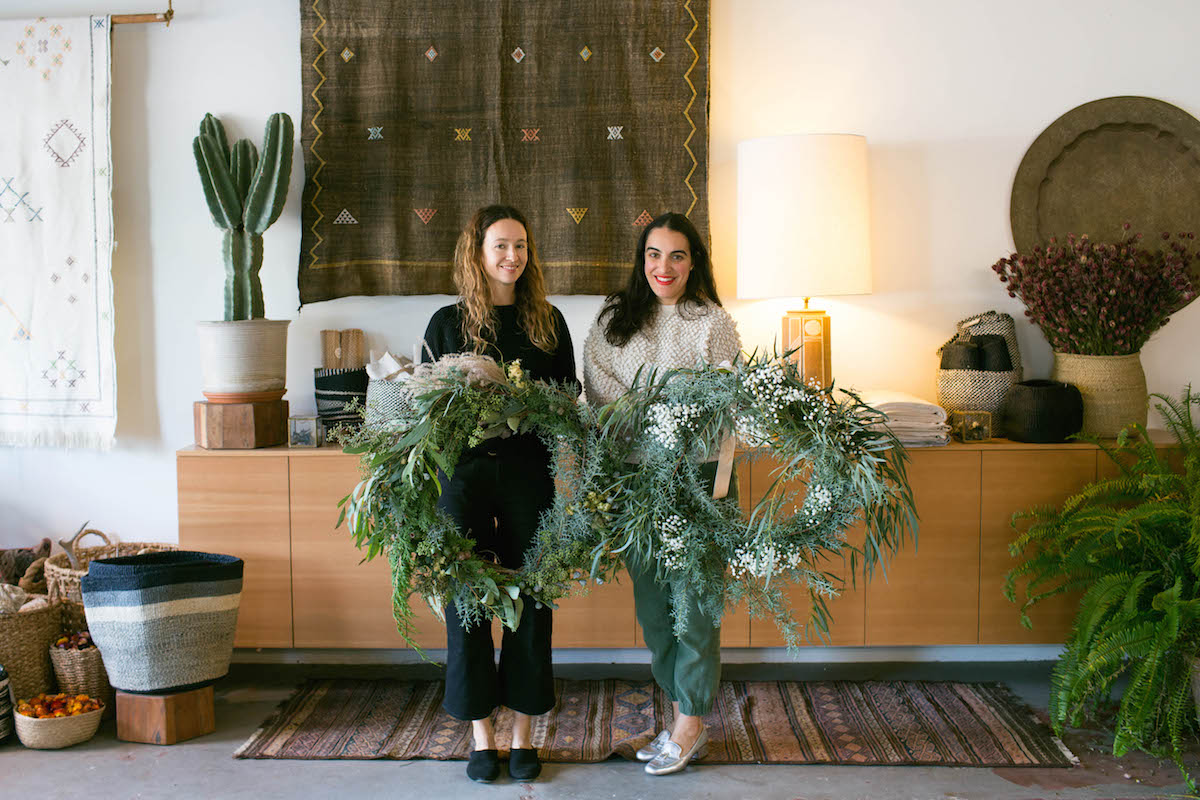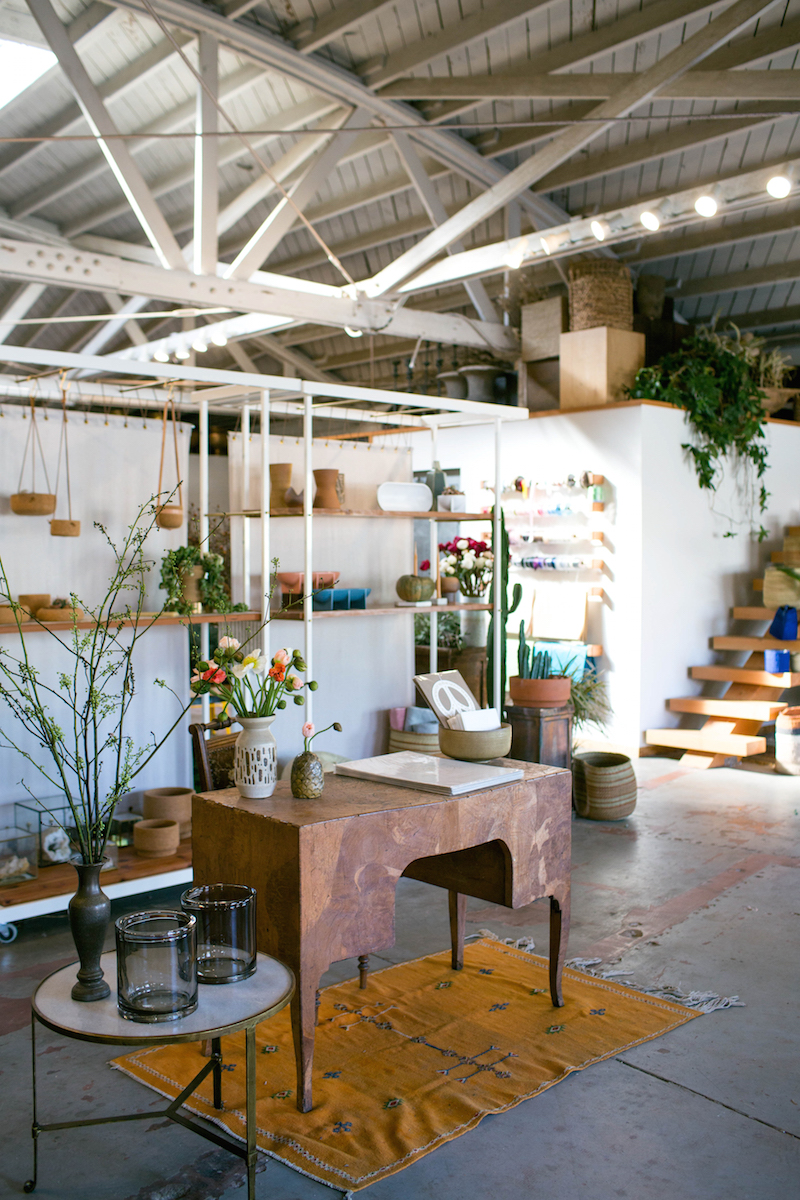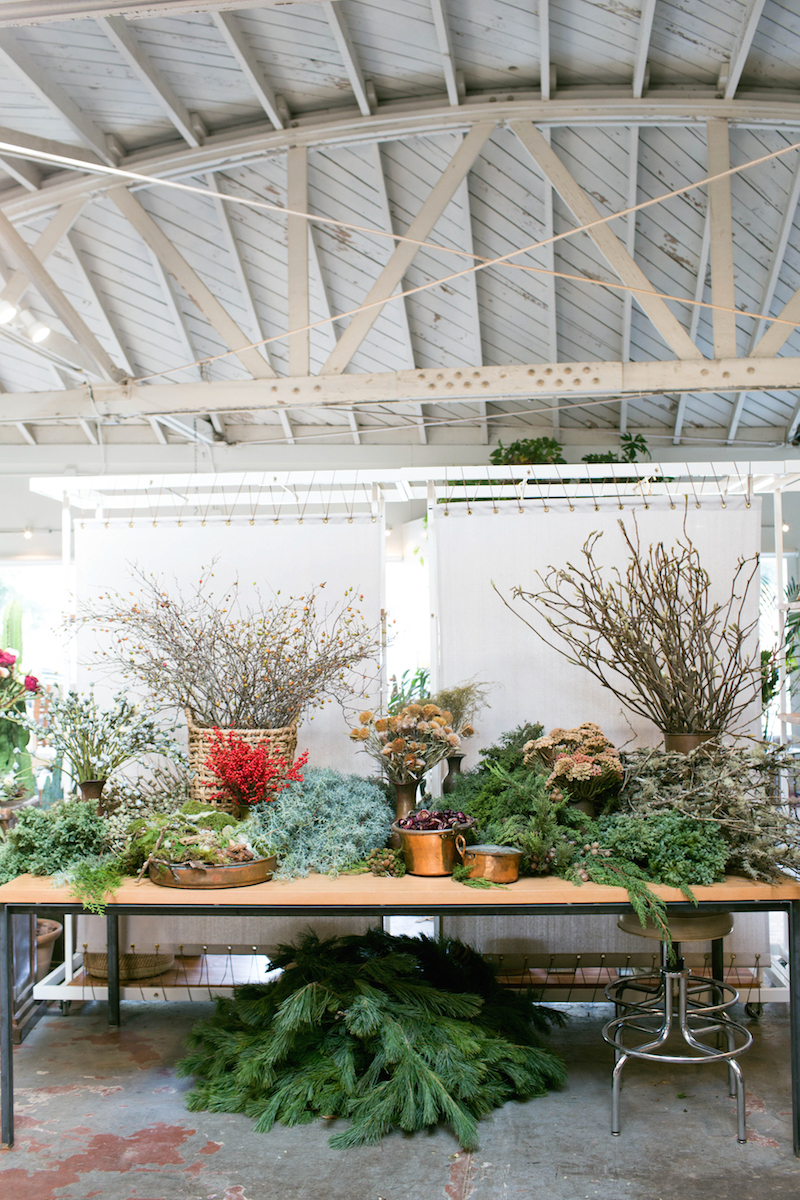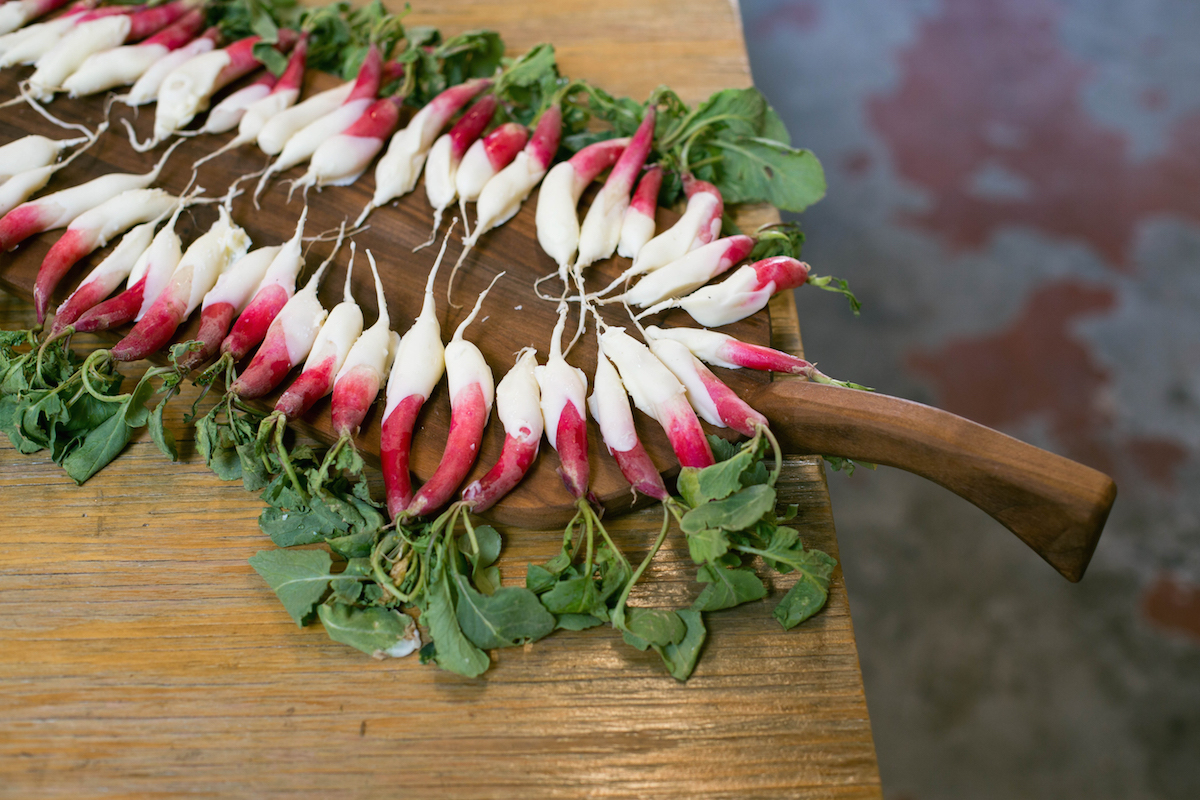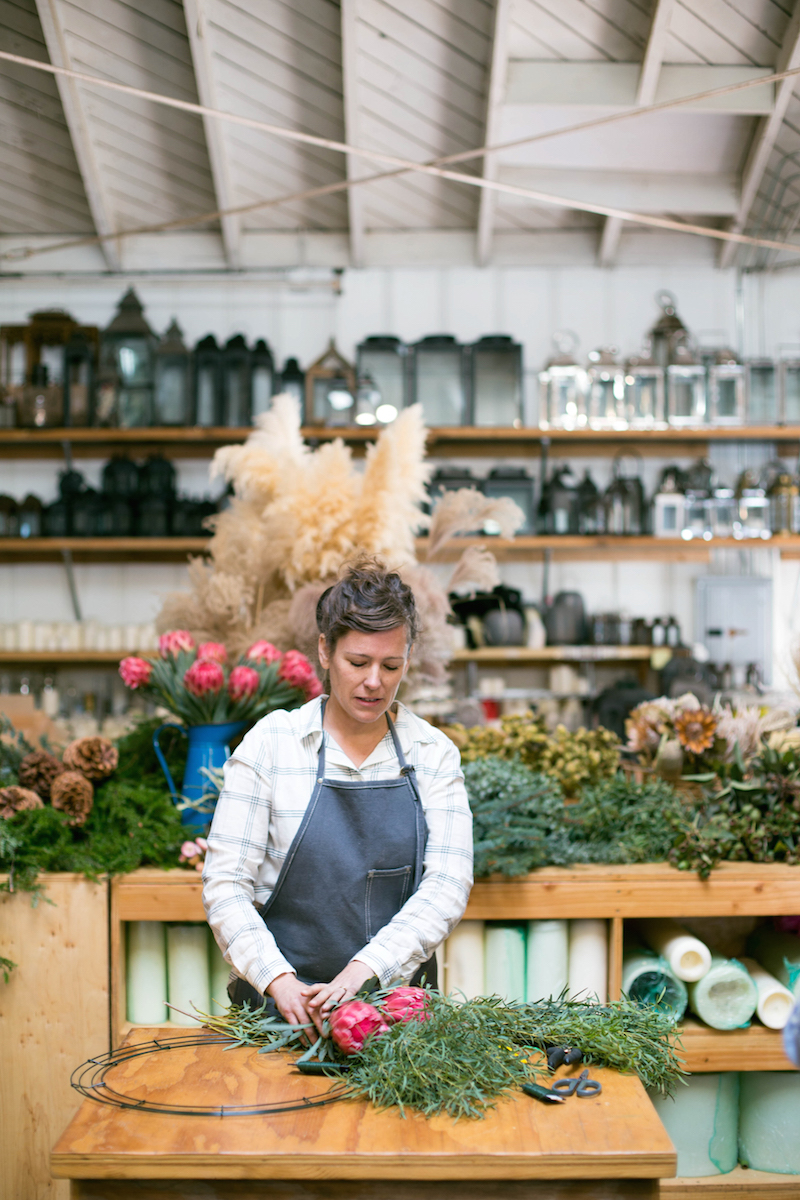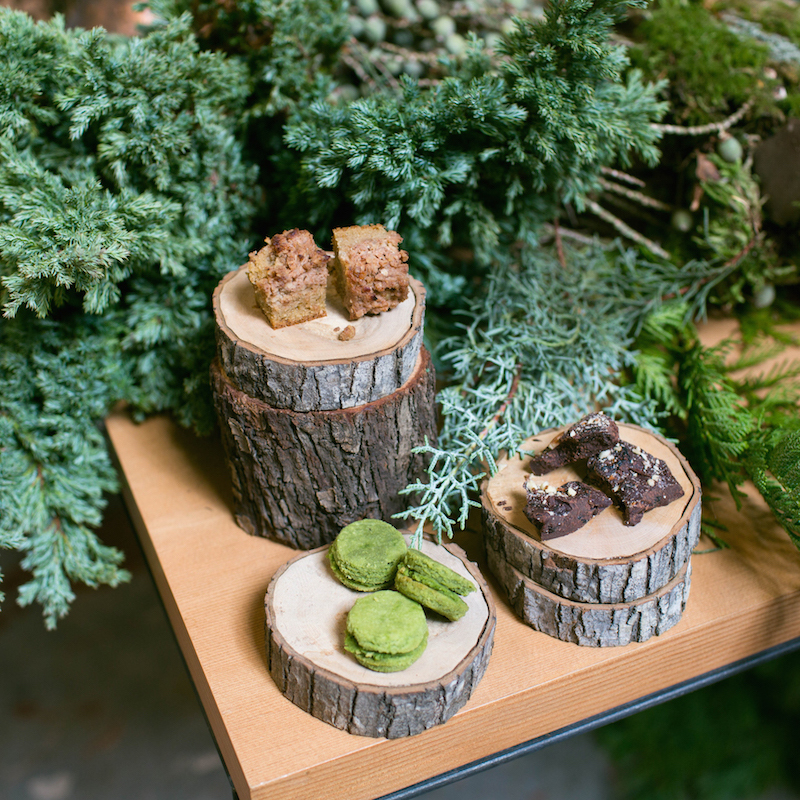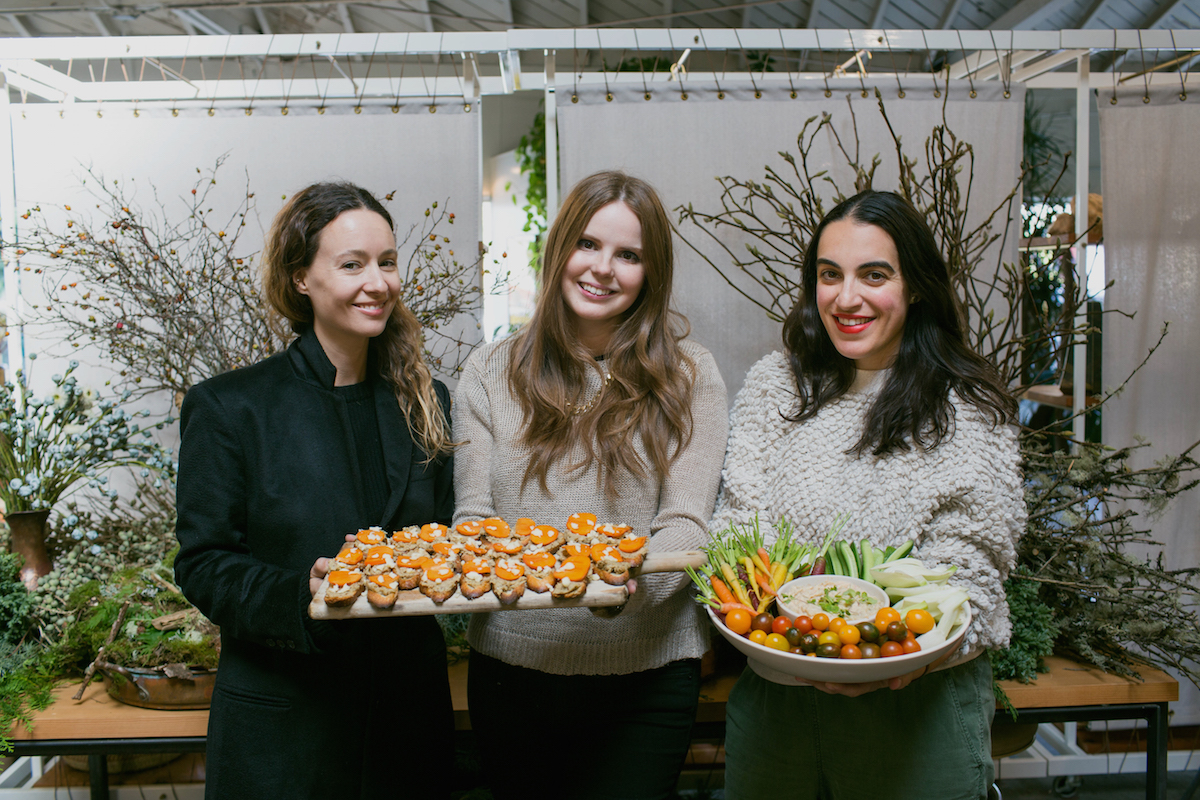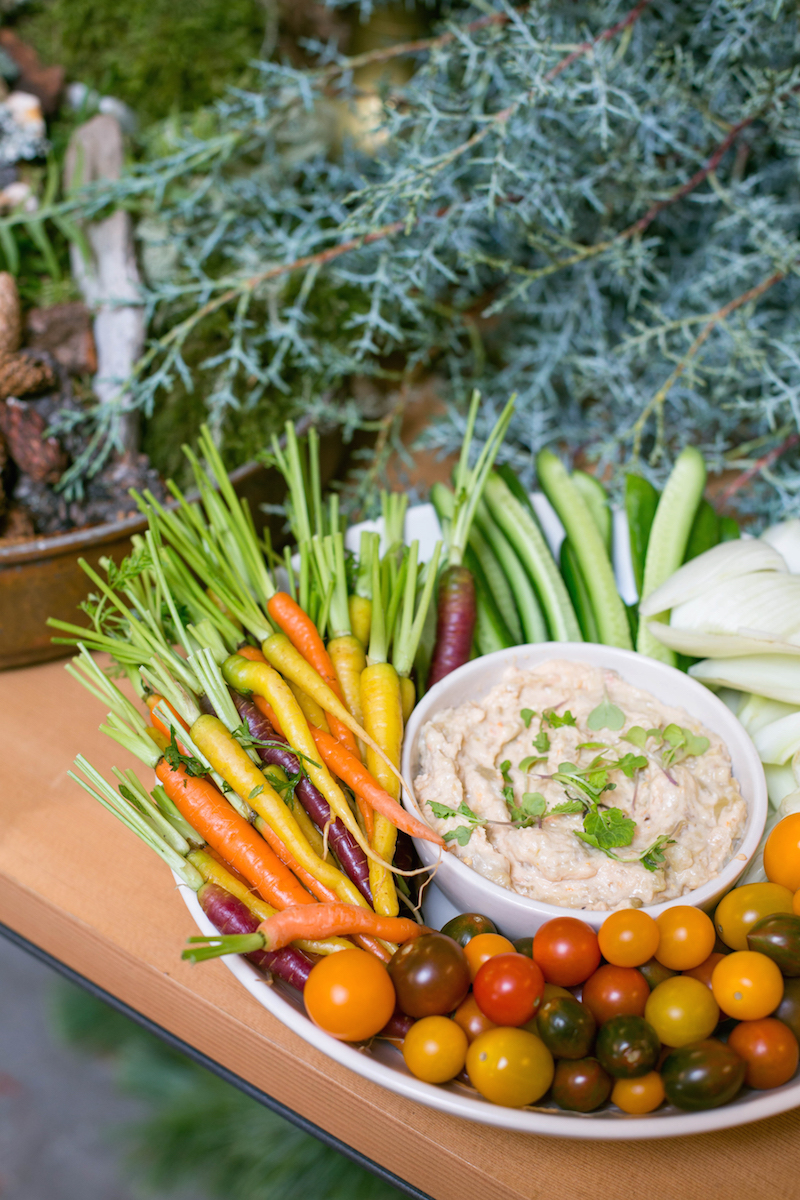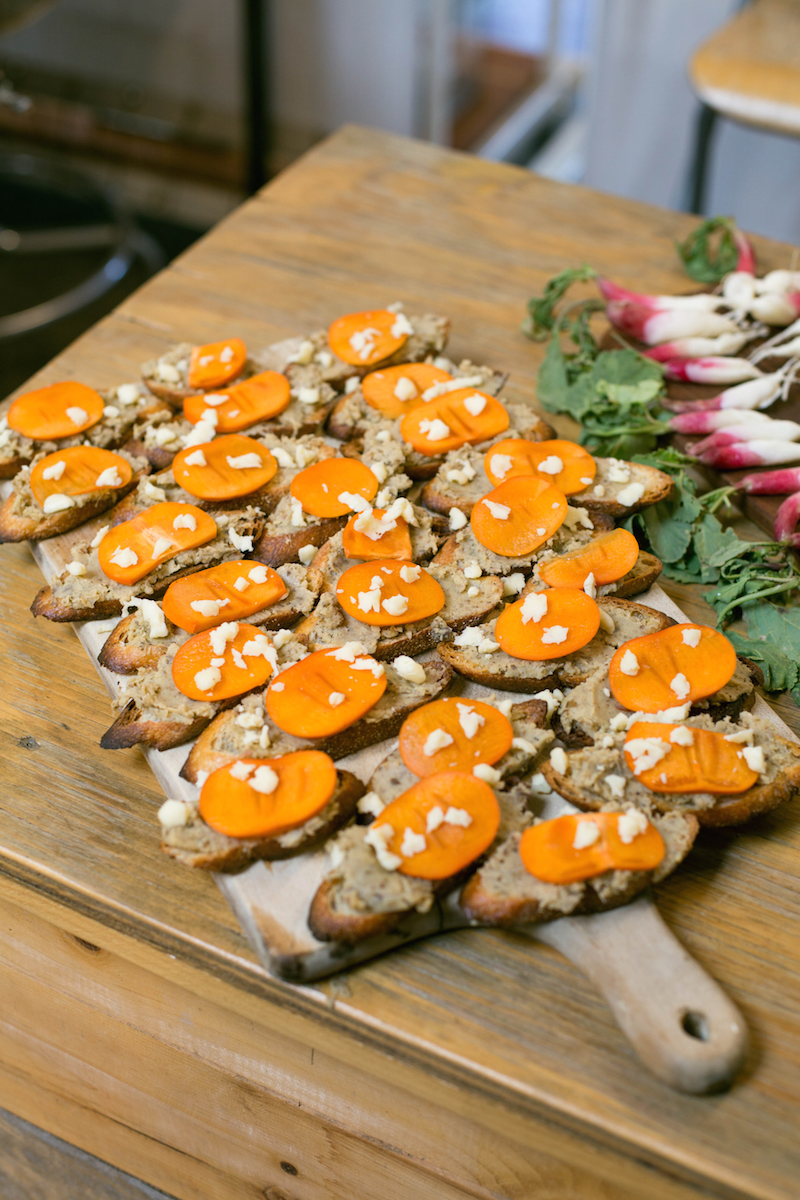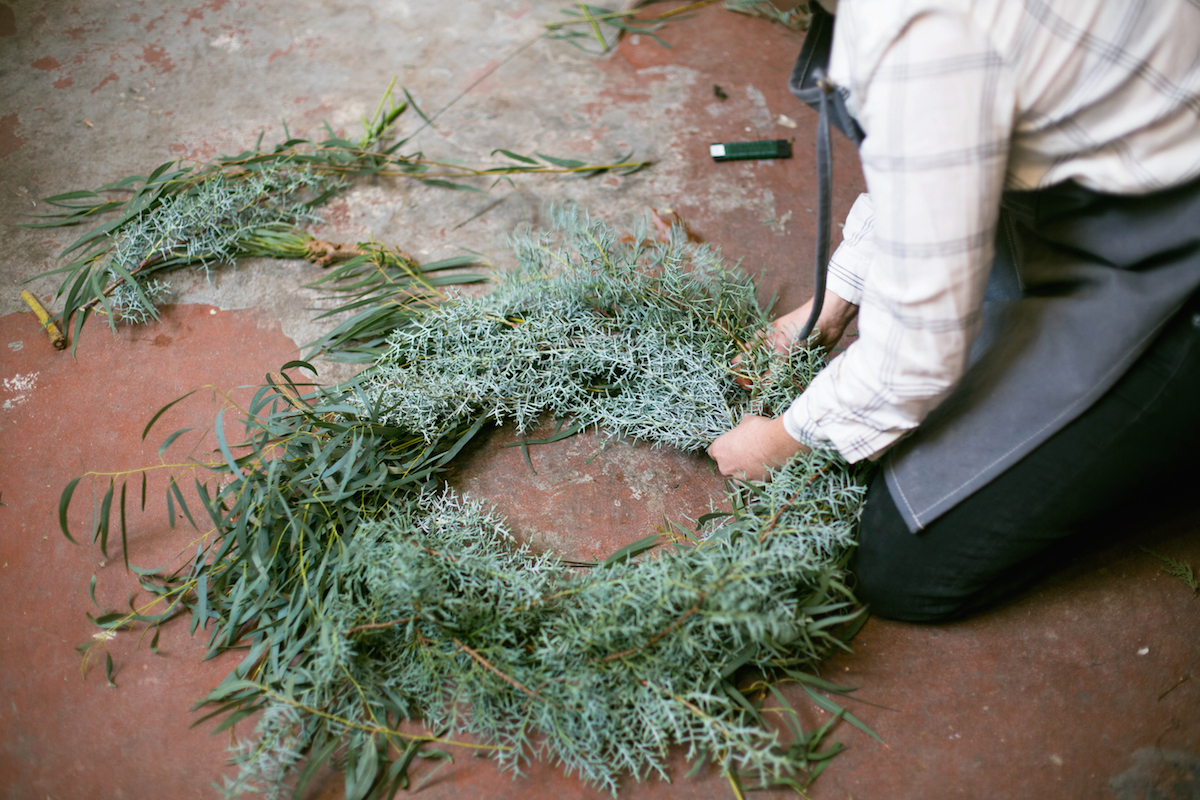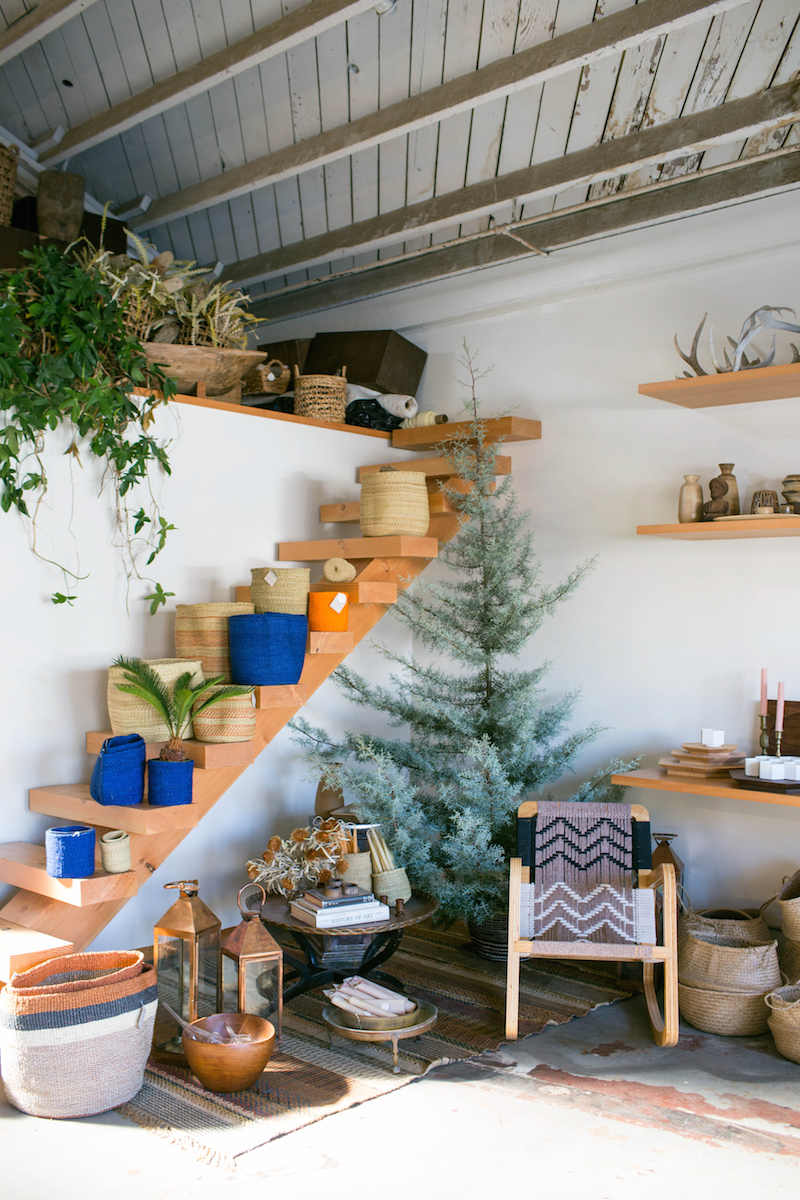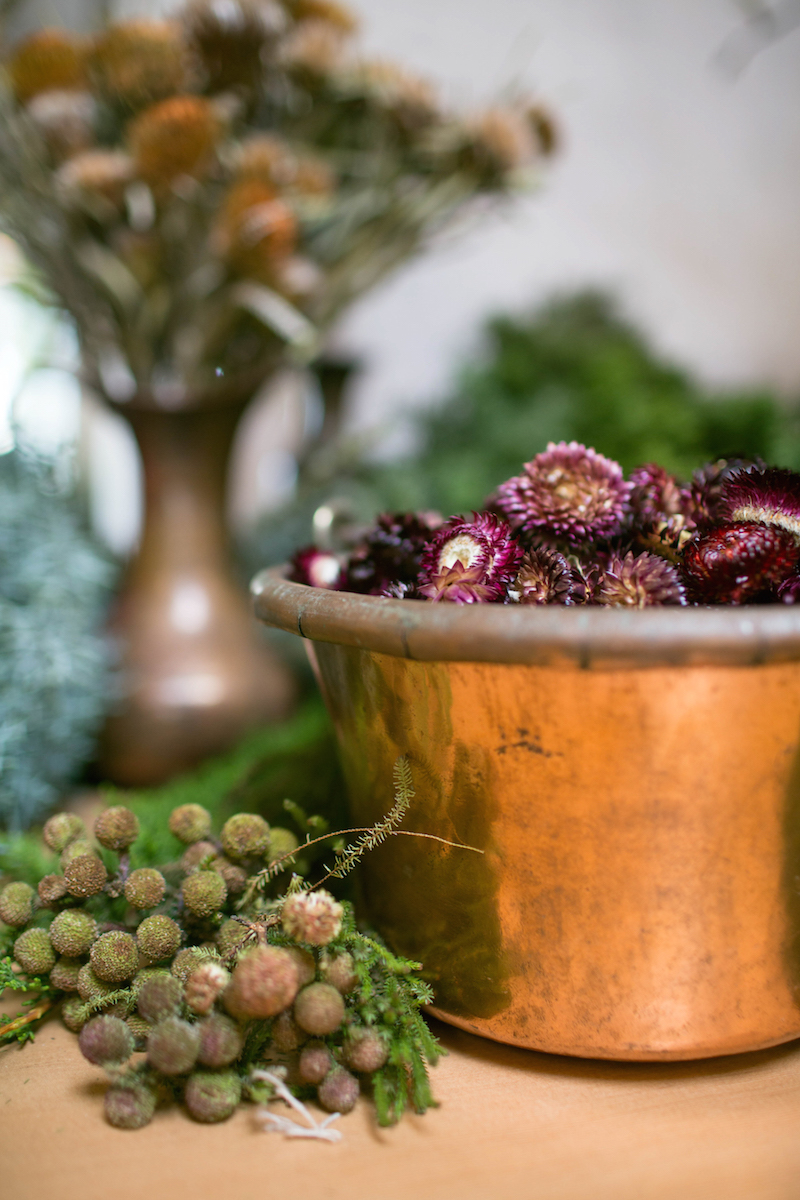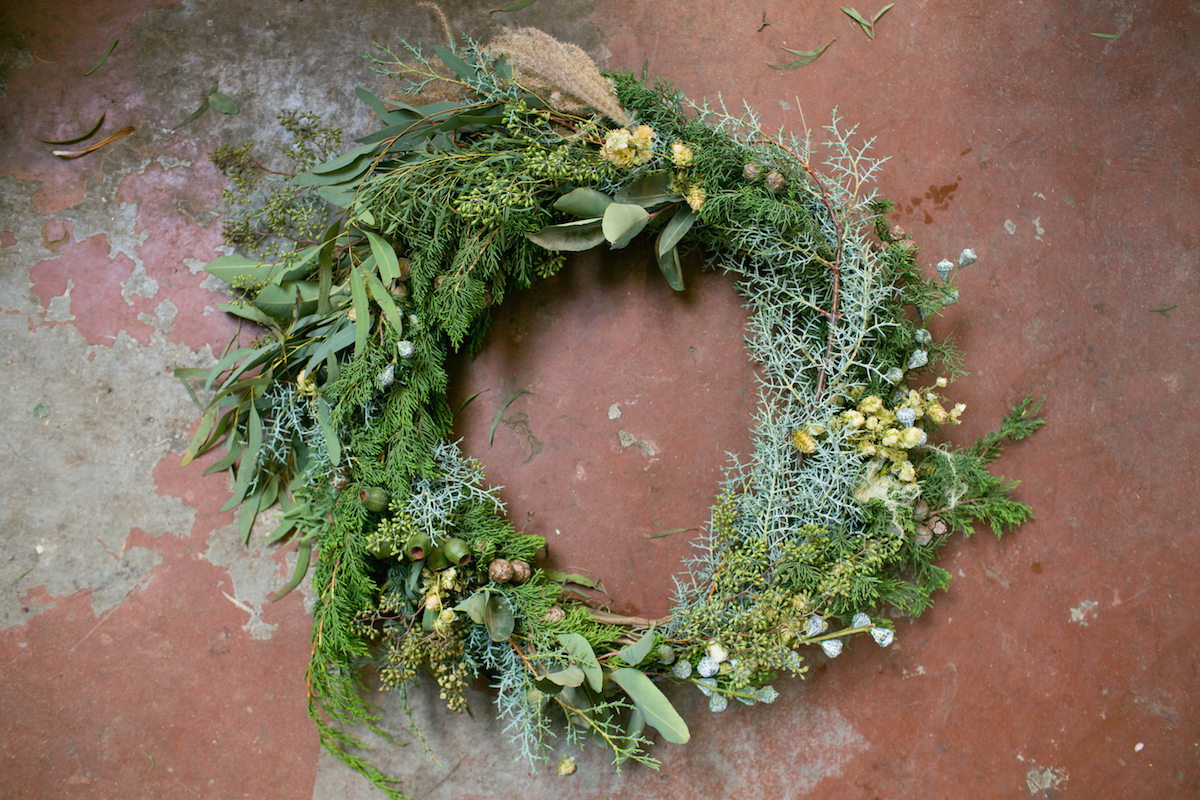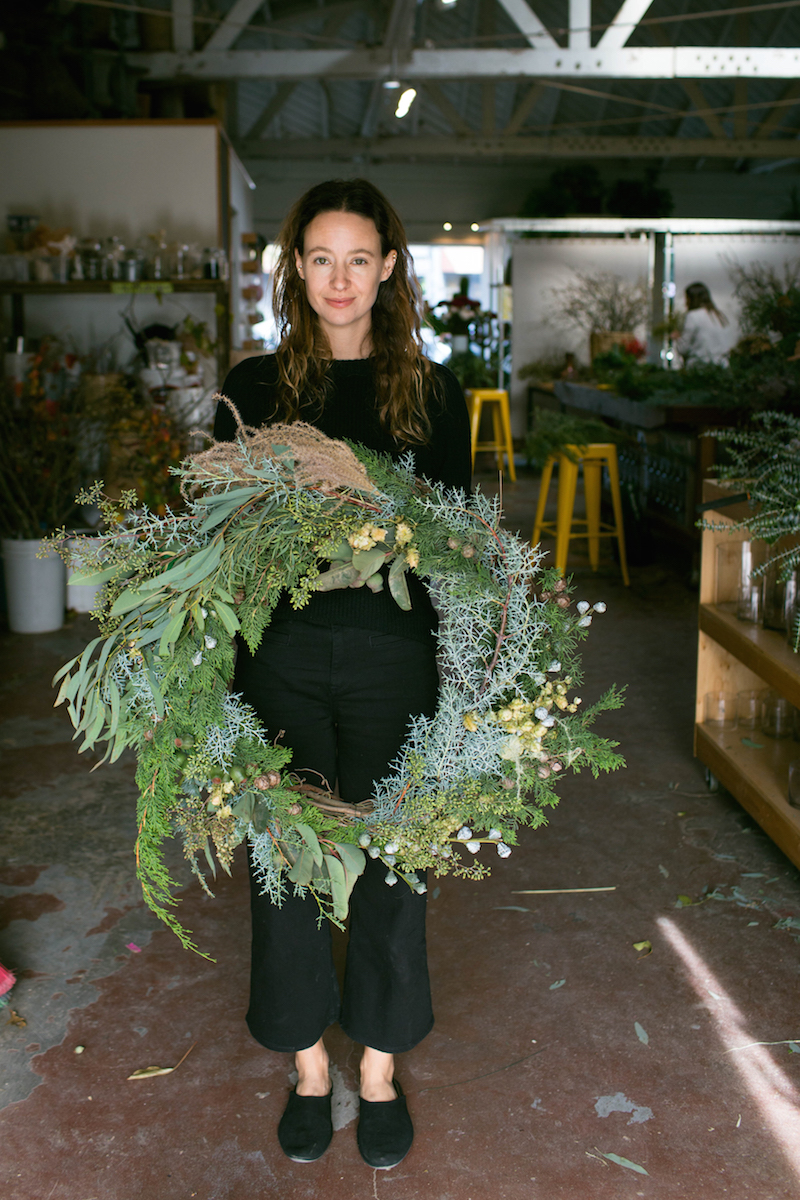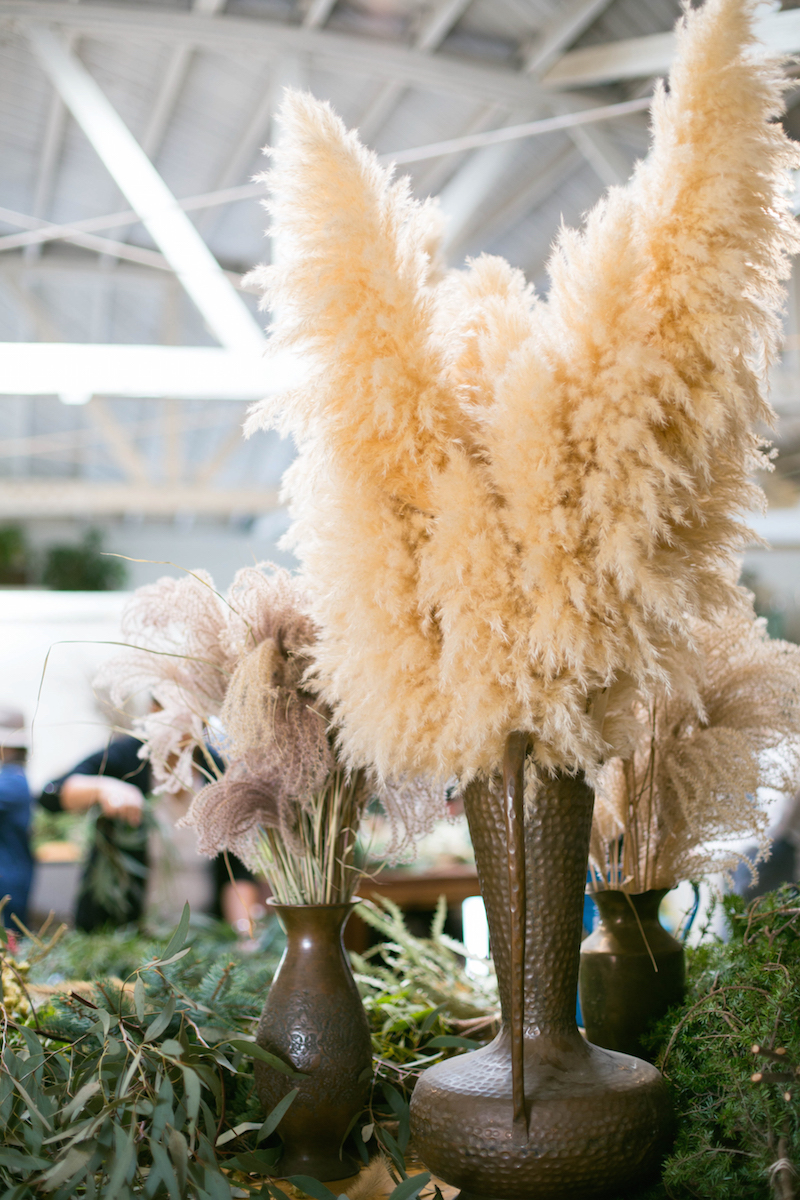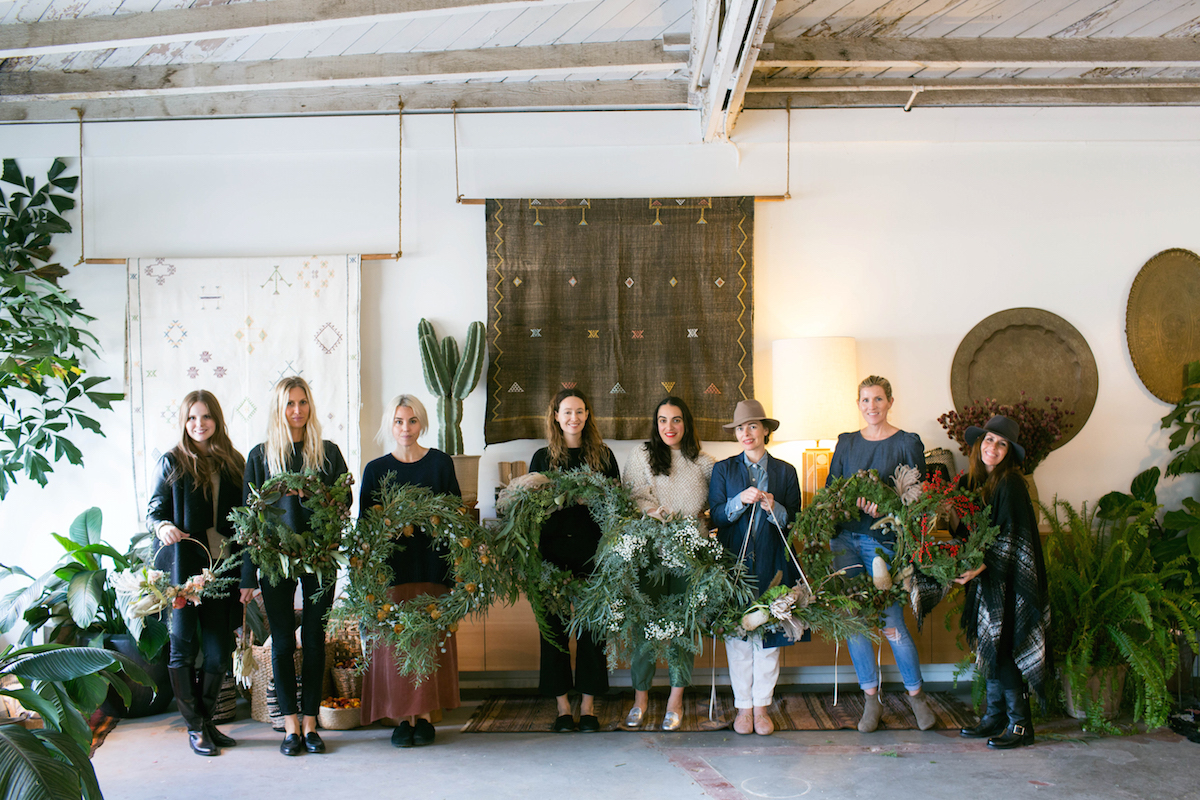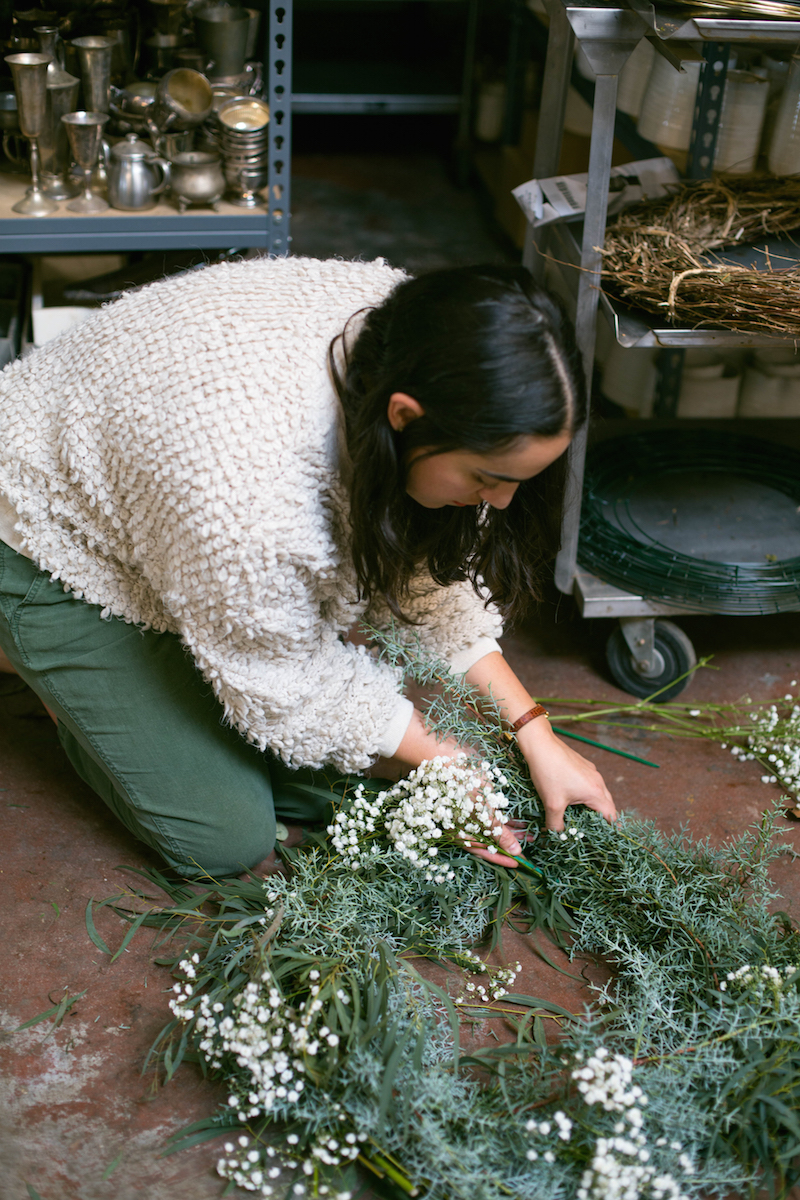 More Stories