Wellness
A Healing Drink for Winter Colds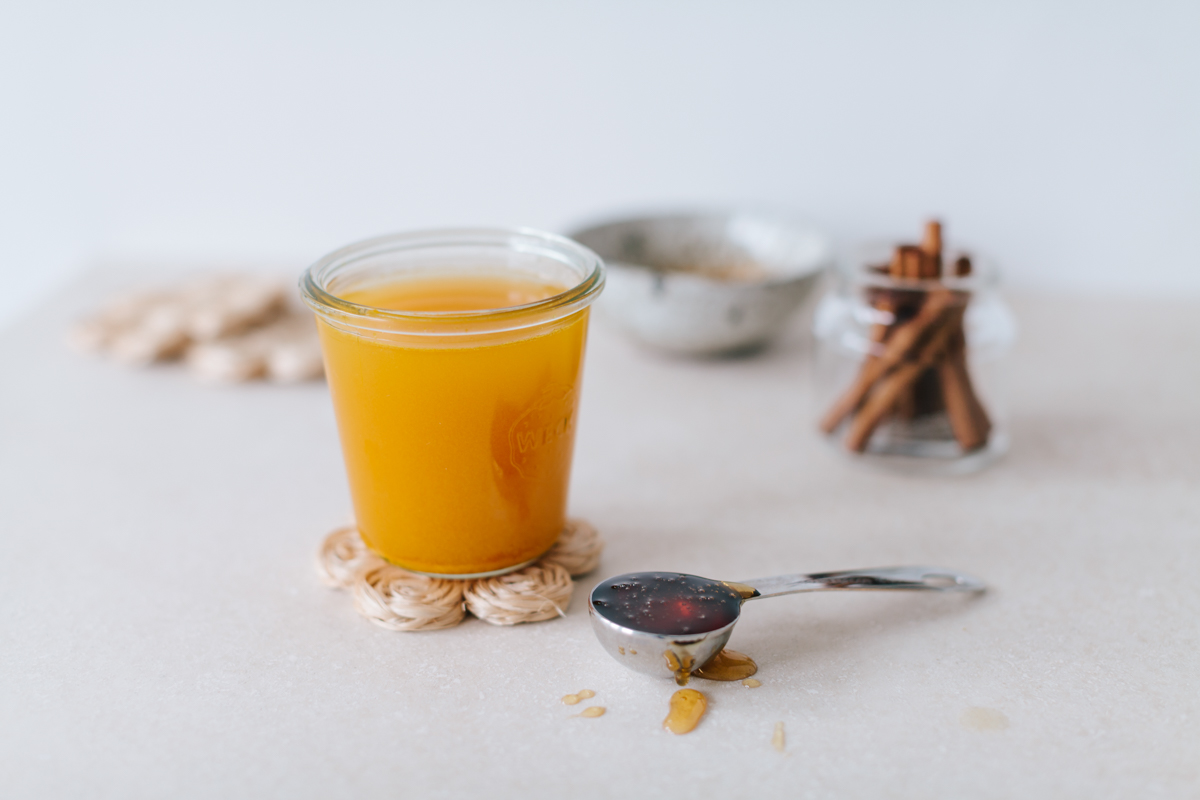 I've written about the benefits of apple cider vinegar before, but it bears repeating since this is the time of year when colds and flus are so common. I love the warming feeling it gives you on a cold winter day or whenever you're sick or run down, and have been drinking it for years. Health experts praise apple cider vinegar for its ability to keep your blood sugar in check, banish bad breath, and even help prevent cancer. In terms of its influence on a cold or flu, apple cider vinegar is thought to restore alkalinity in the body, which helps keep the immune system strong, while the probiotic bacteria can help restore health to the gut, which is always important when you're fighting a cold or flu.  
I've refined my recipe for this healing drink over the years thanks to friends and experts I've crossed paths with. I use about 3 tablespoons of raw, unfiltered, organic apple cider vinegar from Bragg infused with a bit of cinnamon, which I started doing after tasting Blackberry Farm's delicious cinnamon-infused cider. I also add a teaspoon of turmeric, which has anti-inflammatory and antioxidant benefits, and a tablespoon of Manuka honey. I learned about Manuka honey on a trip to New Zealand; this live superfood has amazing anti-viral and anti-bacterial properties. (Look for Manuka honey with a UMF of 10 or higher; a designation which assures its purity and potency.) 
To dilute and warm the mixture I add about a cup of warm water; never boiling because it can decrease the drink's medicinal benefits. If you want to make it a little bit less sweet, and add even more detoxifying goodness, you can add a teaspoon of freshly grated ginger and the juice of half a lemon as well. I hope this recipe brings you a little bit of comfort the next time you need it! XXJKE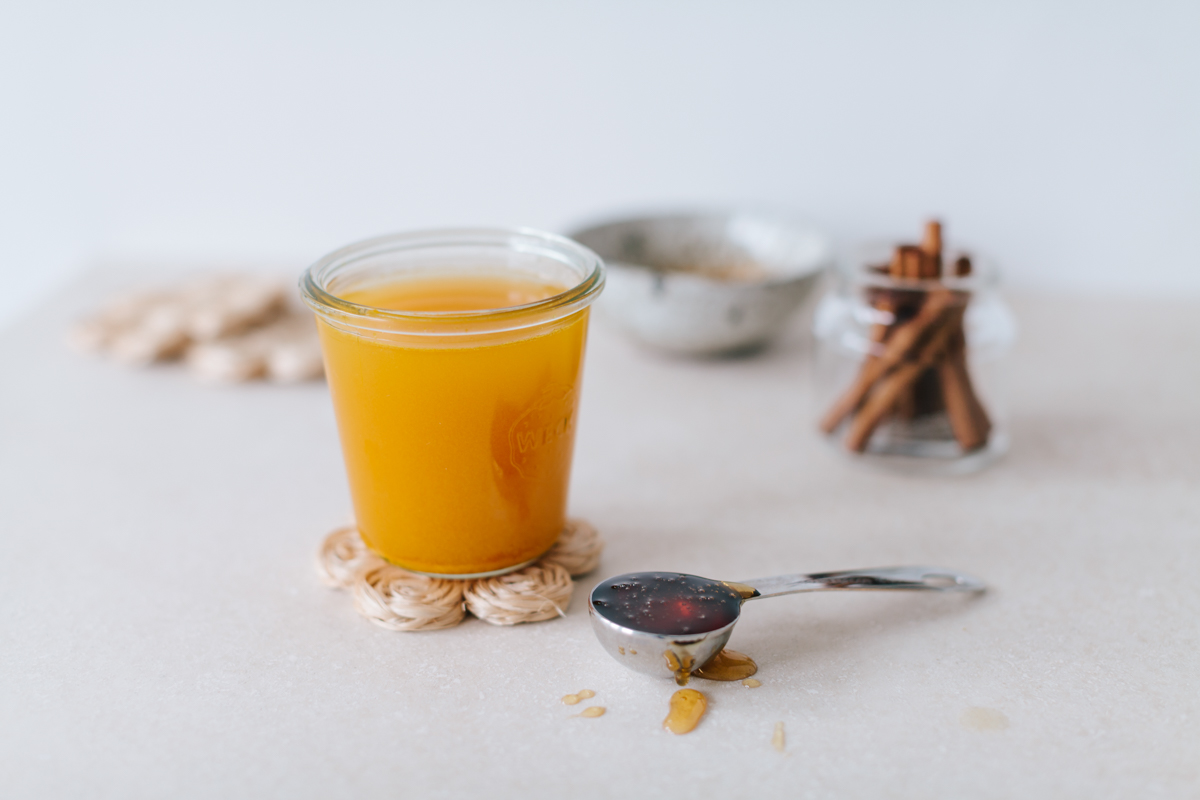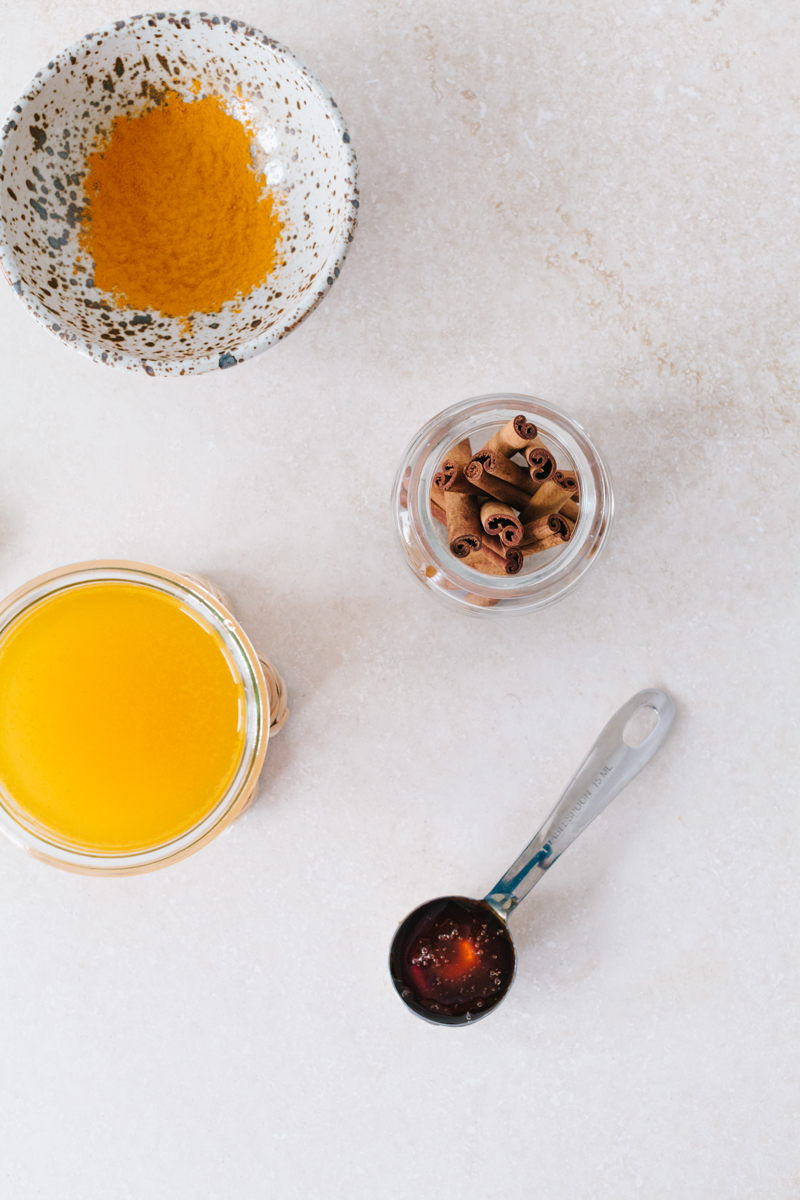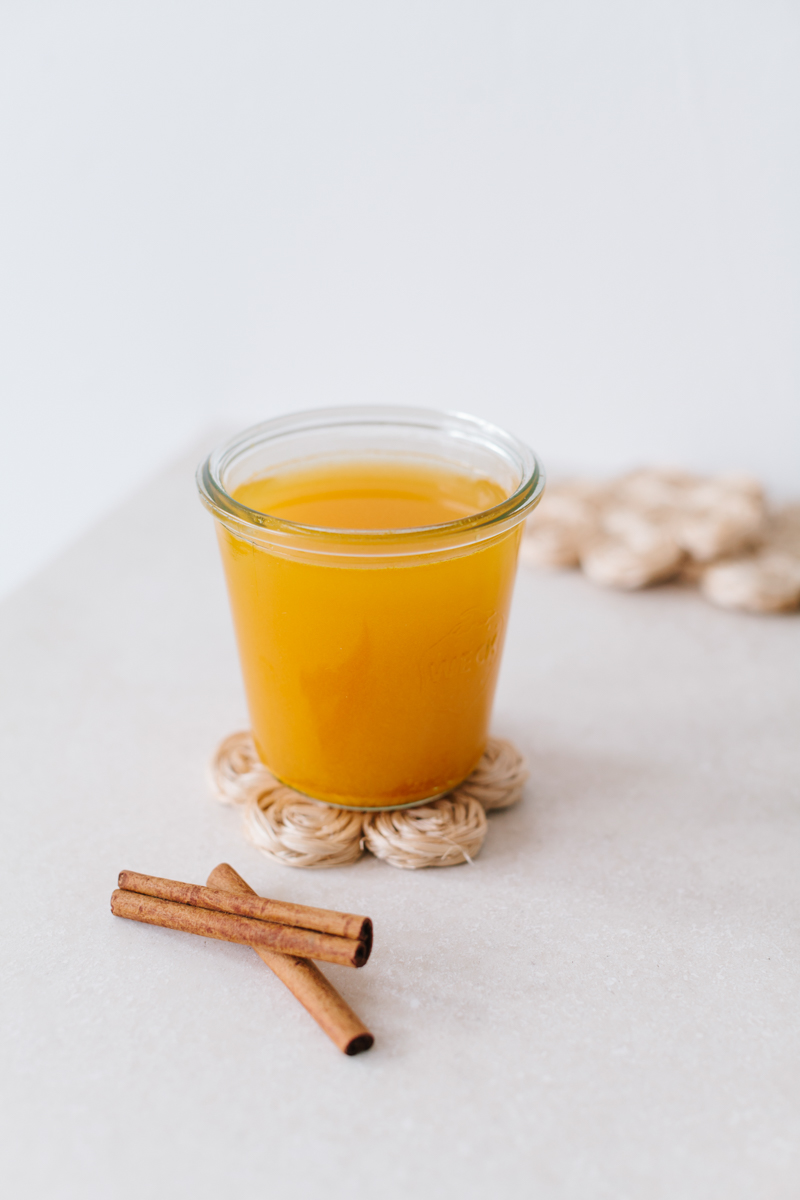 Jenni's Apple Cider Vinegar Drink
Recipe
Jenni's Apple Cider Vinegar Drink
Ingredients
1/8 cup + 1 tablespoon apple cider vinegar (raw, unfiltered) infused with cinnamon sticks
1/2 teaspoon ground turmeric
1 teaspoon - 1 tablespoon manuka honey (depending on how sweet you like it)

1 cup

237 ml

warm water (not boiling)
1/2 lemon juiced
1 teaspoon freshly grated ginger or to taste
Add one cup of warm water (not boiling)* to a cup. Boiling water will decrease the medicinal benefits of the drink.
Add all other ingredients to the cup and mix.