Living
A Fresh Floral Accessory for Spring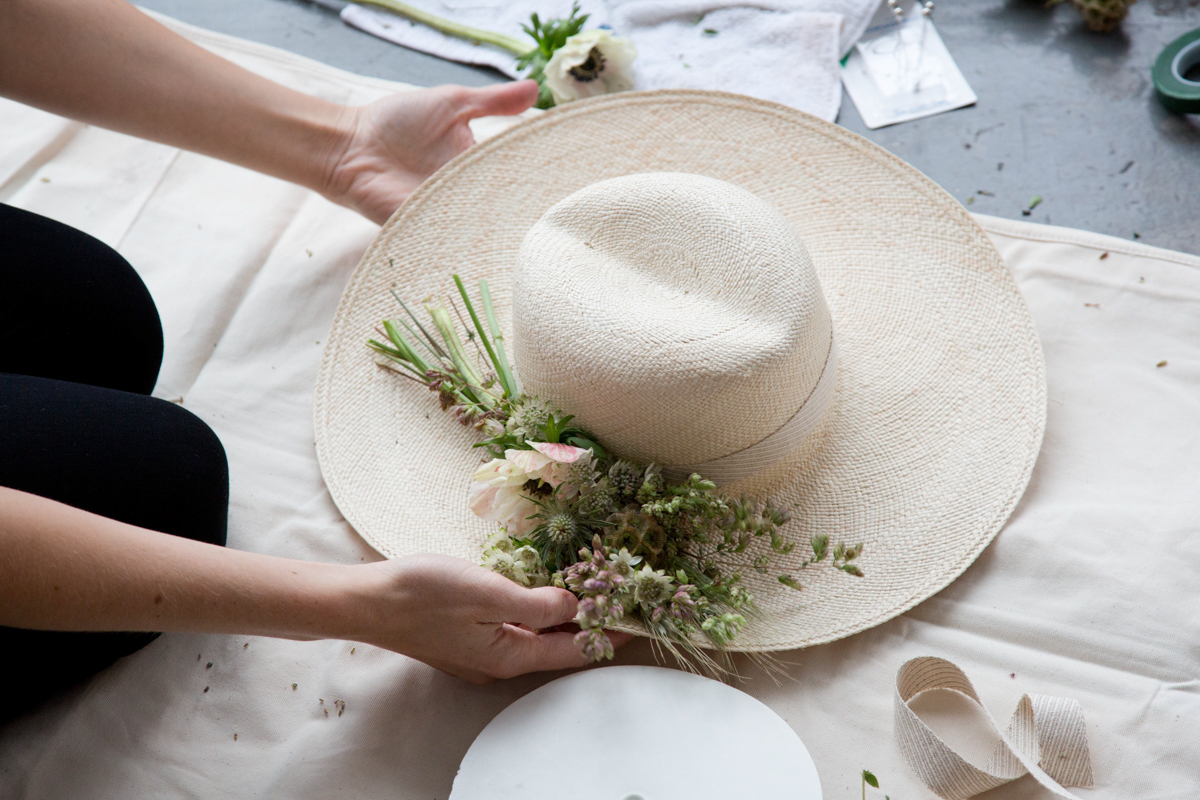 My lifelong love of flowers is well documented, and I'm always searching for ways to incorporate them in my day to day. With spring essentially here, it's a perfect time to start using florals in a multitude of ways. I love to fill my home with blooms, and they're a key component when I entertain. When shooting our spring look book, I was inspired by the floral-bedecked hat worn by Bob Dylan circa Rolling Thunder. 
As a sort of tribute we pinned a bundle of flowers to one of my top accessories of the season, a chic straw hat by LA-based designer Janessa Leone.  Although we created the piece for a photo shoot, it's a look one could pull off in real life with enough confidence or adapt in a more minimal way. The materials are simple: a few supplies and an array of fresh or even dried elements. I hope this inspires you to get a bit creative with your own spring accessories! XXJKE  
Materials:
Hat
Floral tape or wire
Hat pin
Wheat
Thistle
Astrantia
Scabiosa pod
Anemone
Directions: 
1. First, make the bundle of flowers that will go on the hat. Bundle a few shafts of wheat in your hand, then build a layer of thistle on top.
2. Add astrantia for more bulk around the center of the bundle. Tuck a few scabiosa pods into the top half.
3. Finish creating the bundle by tucking one or two anemones near the center. 
4. Wrap wire or floral tape around bottom half of the bundle. Tuck a few extra astrantia or thistles at the bottom to hide the wire or tape. 
5. From the inside of the hat, attach the bundle using the hat pin. 
Photos: Sarah Elliott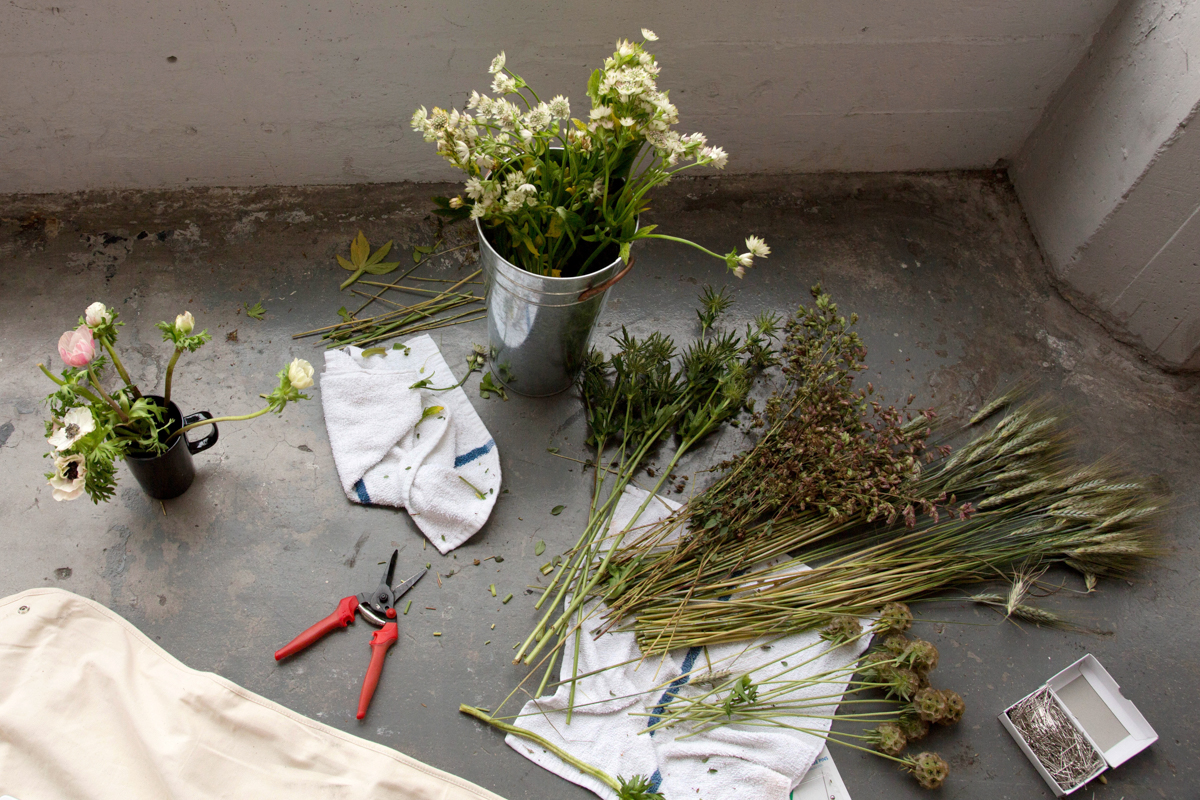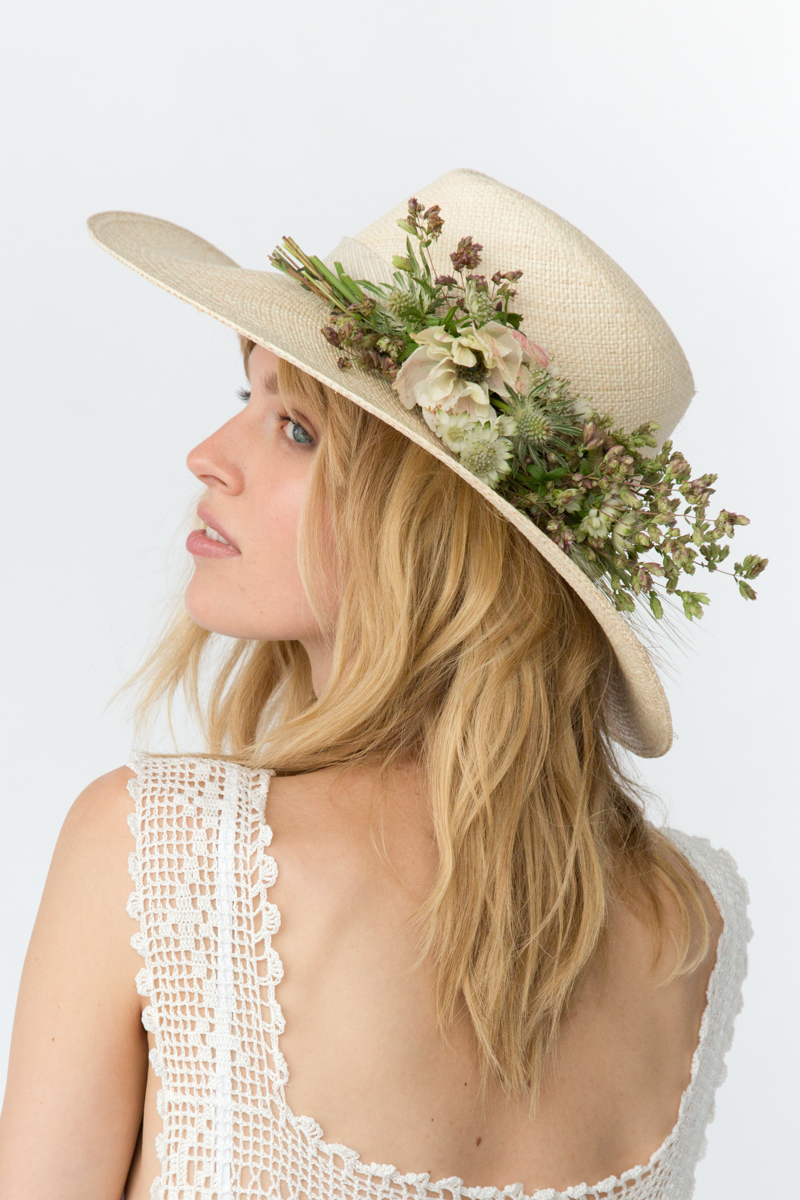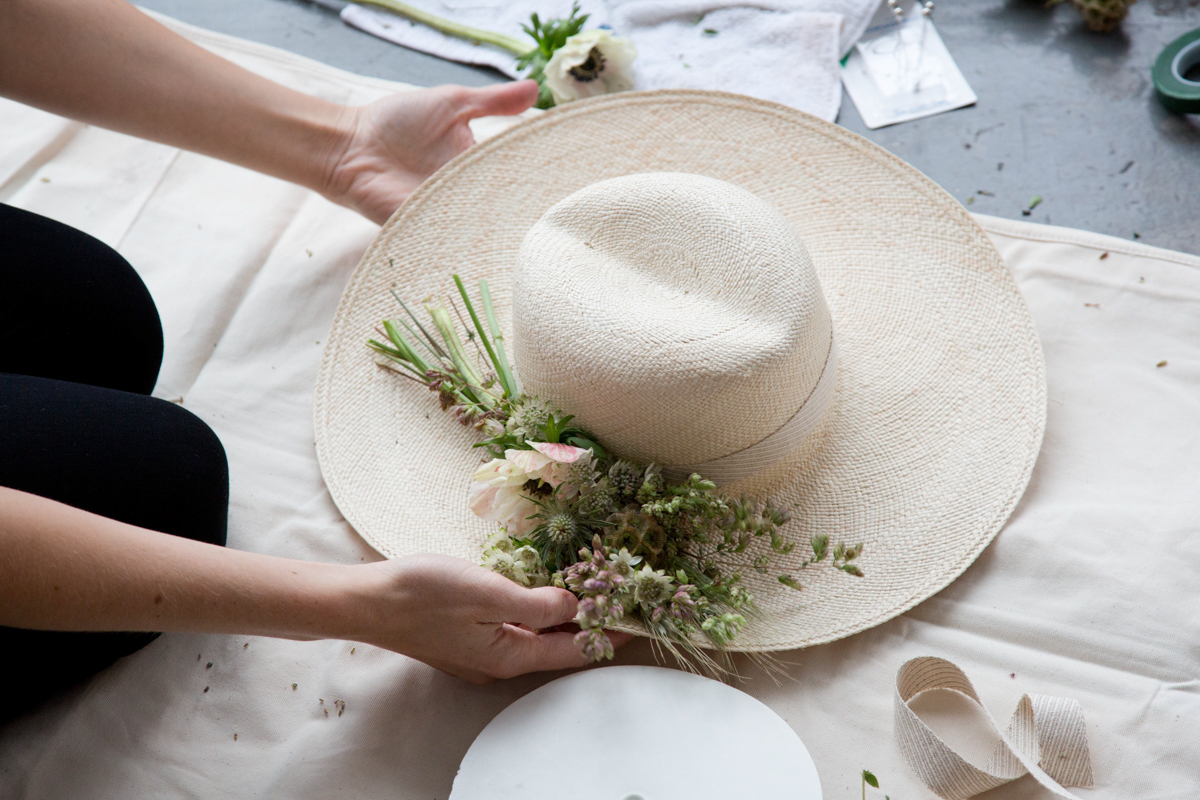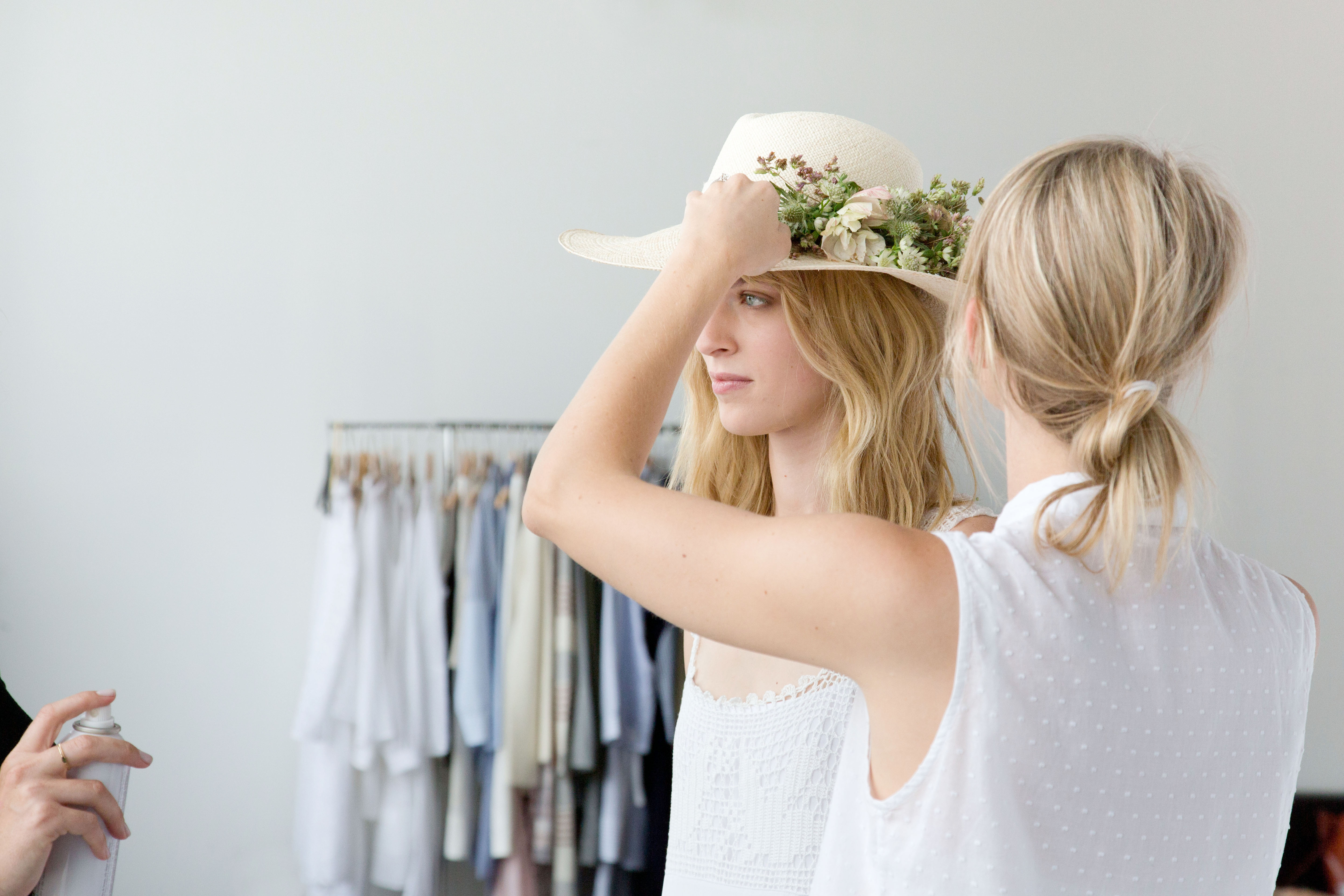 More Stories