Entertaining
A Fall Picnic Gathering with Friends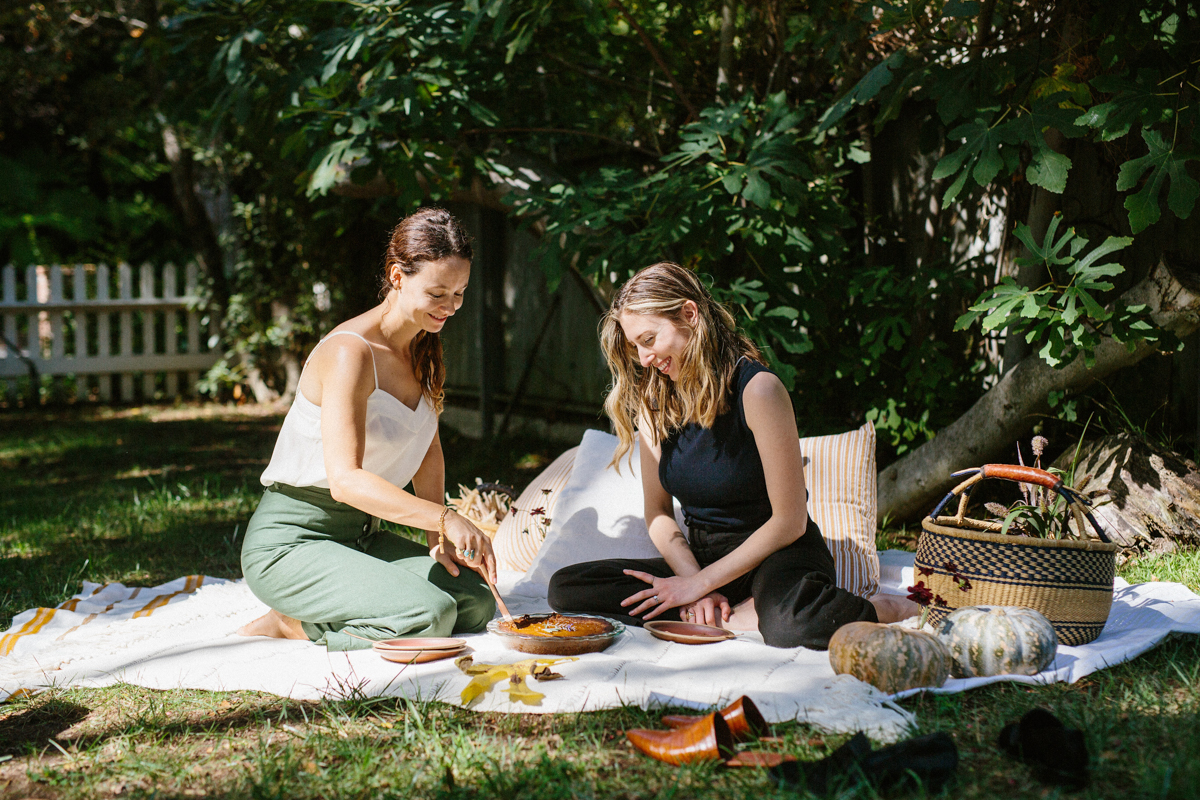 Thanksgiving is certainly the main event during the month of November, but I love getting together with friends for a casual pre-holiday meal if I can. In that spirit, I recently put on a fall picnic lunch with the help of two talented women and personal friends; whole foods nutritionist Shira Lenchewski and Laurel Gallucci of Sweet Laurel Bakery. 
Because the meal was centered on hearty but healthful pieces, we thought we'd keep the décor easy and natural. We covered a farm table with gingham linens from Heather Taylor Home and set up a picnic area with complementary blankets and pillows from Heather and Homelosophy where we could enjoy dessert.
Kristen Caissie of Moon Canyon created a few floral arrangements for the table, which had a wild, rustic quality that suited the picnic theme. She used snowberry, chocolate cosmos, viburnum berry, and sunflowers (without petals) in low handmade vessels by Irving Place (in Jenni Kayne stores) that filled out the table without seeming fussy or formal. 
Stay tuned tomorrow for Shira and Laurel's recipes from our gathering: two hearty and healthful pies you'll definitely want to try. XXJKE