Entertaining
A Fall Lunch with Solly Baby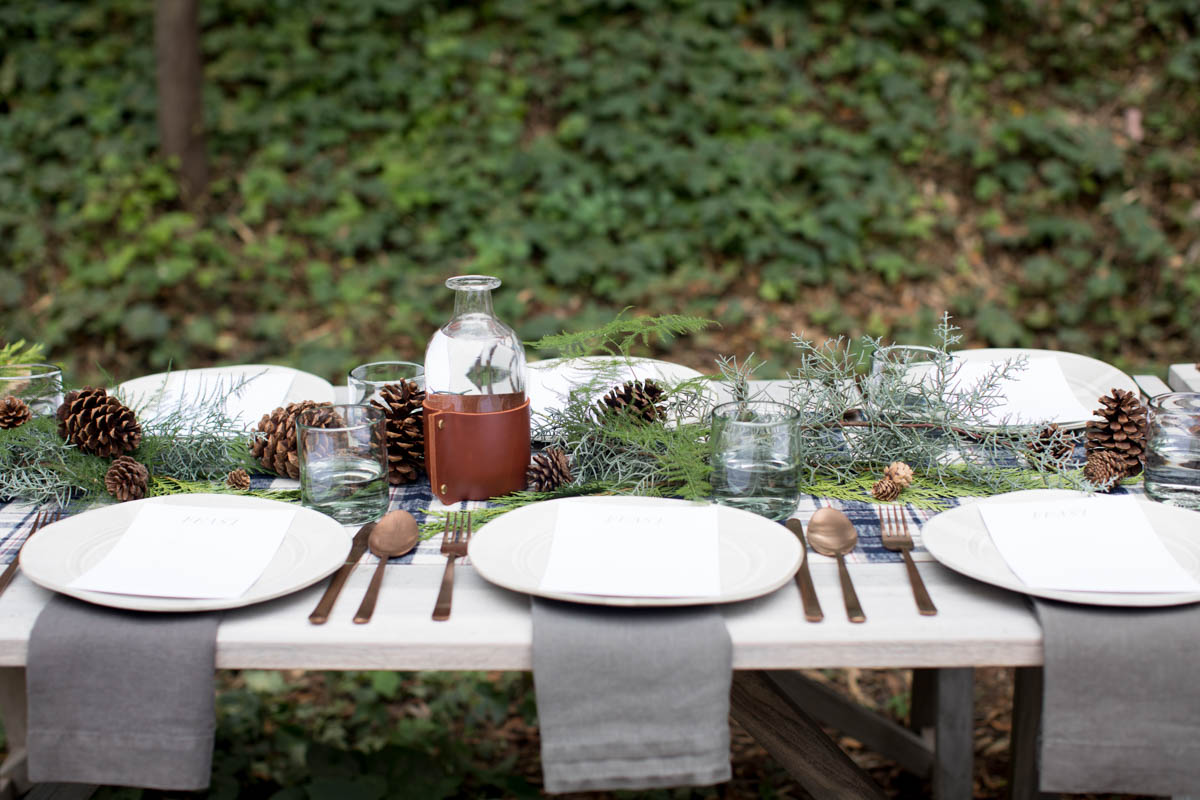 To celebrate the launch of Jenni Kayne x Solly Baby, I hosted a brunch in my garden with Solly Baby's founder Elle Rowley and some of my friends who recently became mothers or are currently expecting. Claire Thomas and Laurel Laurel Gallucci of Sweet Laurel Bakery put together the food, Kristen Caissie of Moon Canyon—who is currently expecting herself—arranged the florals, and women's health physical therapist Allison Oswald was there to share some of her tips and advice on taking care of yourself during and after pregnancy. It was such a talented group of women and an inspiring way to spend the afternoon. 
I love this table setting idea for any holiday-season gathering, especially a casual outdoor lunch. We used the same plaid flannel fabric that inspired the wrap as runners on the table, adding white Eric Bonnin plates and Bitters Co glasses for simplicity, and copper Canvas cutlery for some holiday-season shine. Simon Hasan leather-wrapped carafes added some richness to the table and ensured everyone had plenty of water—when you're expecting and nursing, you're always thirsty! To complete the table, Kristen added forest greenery and branches for a lush, natural look.
As for the menu, Claire and Laurel focused on dishes that were seasonal, healthful, and light. They served sweet potato sliders with cashew crème and pomegranate, avocado toast on Sweet Laurel's signature turmeric bread, and a big salad with heirloom tomatoes and greens. For a fun DIY project and take-home gift everyone decorated their own mini pumpkin caramel spice cake with forest elements prepared by Kristen. Claire and Laurel served a larger version of the cake for us to enjoy right there and then as well.
The ladies were kind enough to share their recipe with us, below. I hope you enjoy! If you happen to be pregnant or recently had a baby, be sure to read our recent Q&A with Allison on body mechanics, self-care, nutrition during pregnancy, and more. XXJKE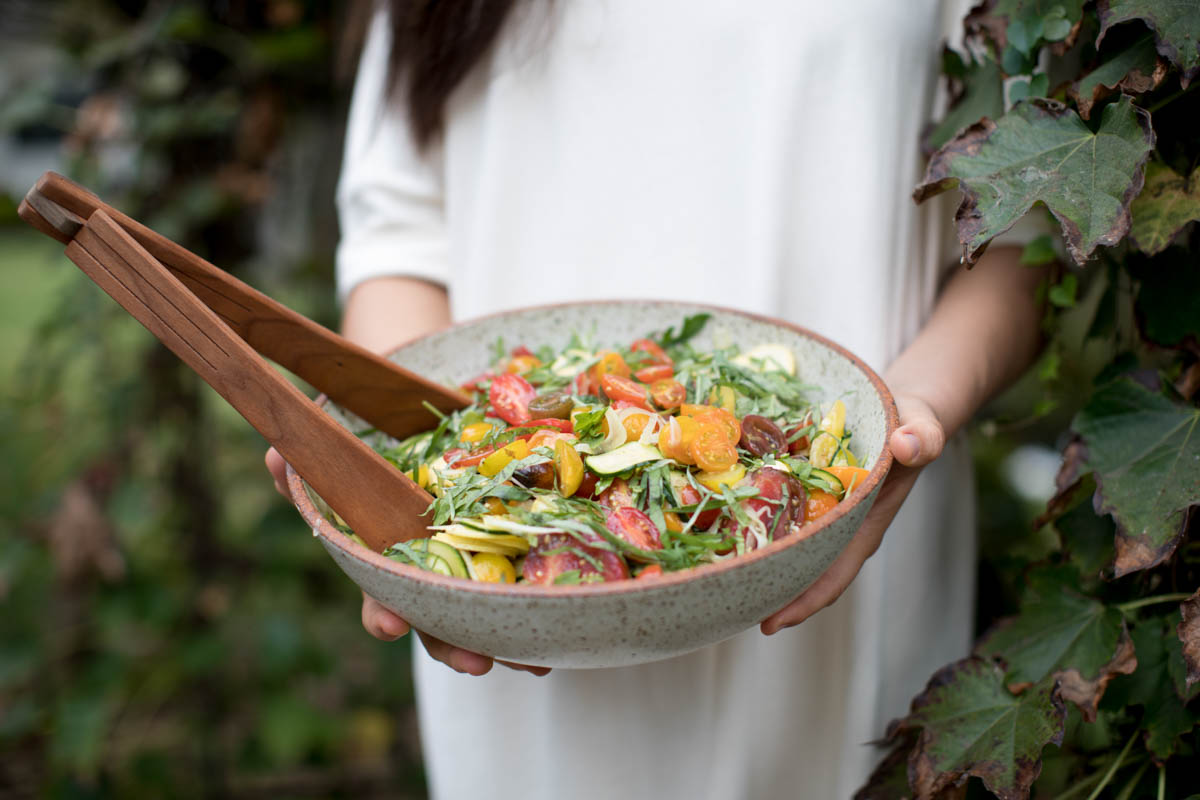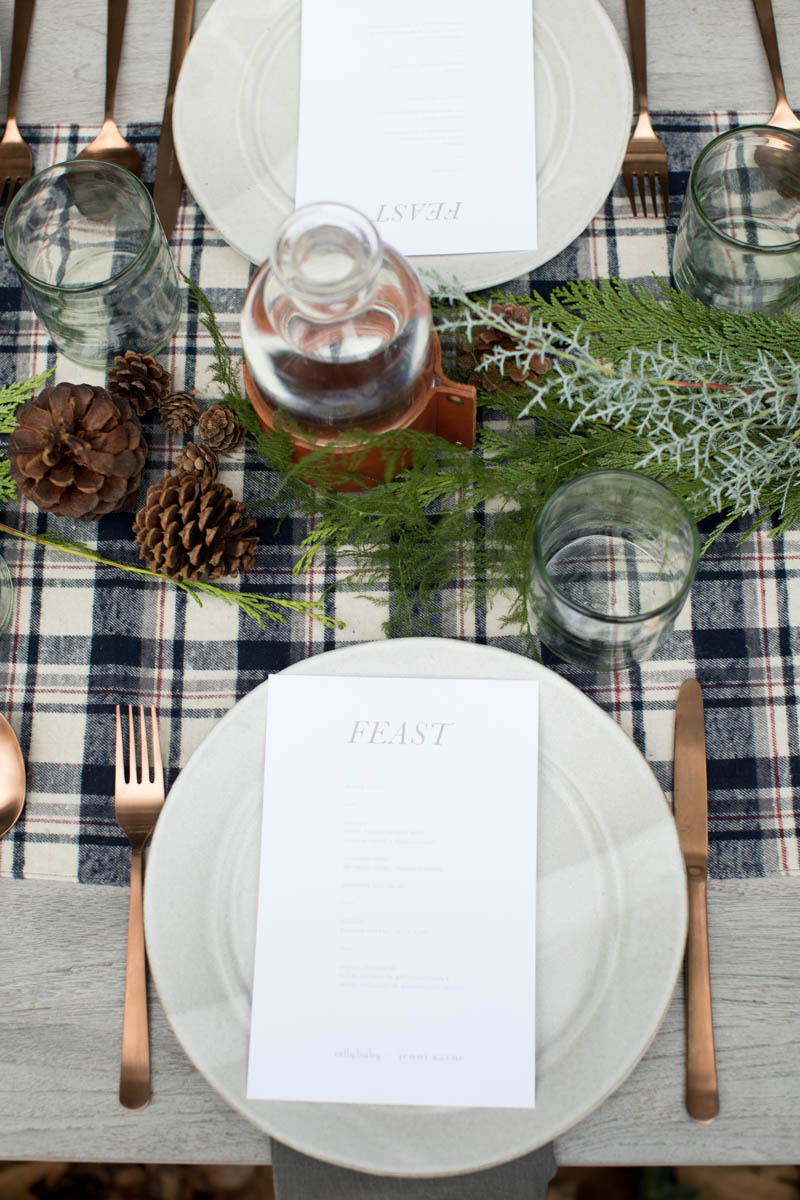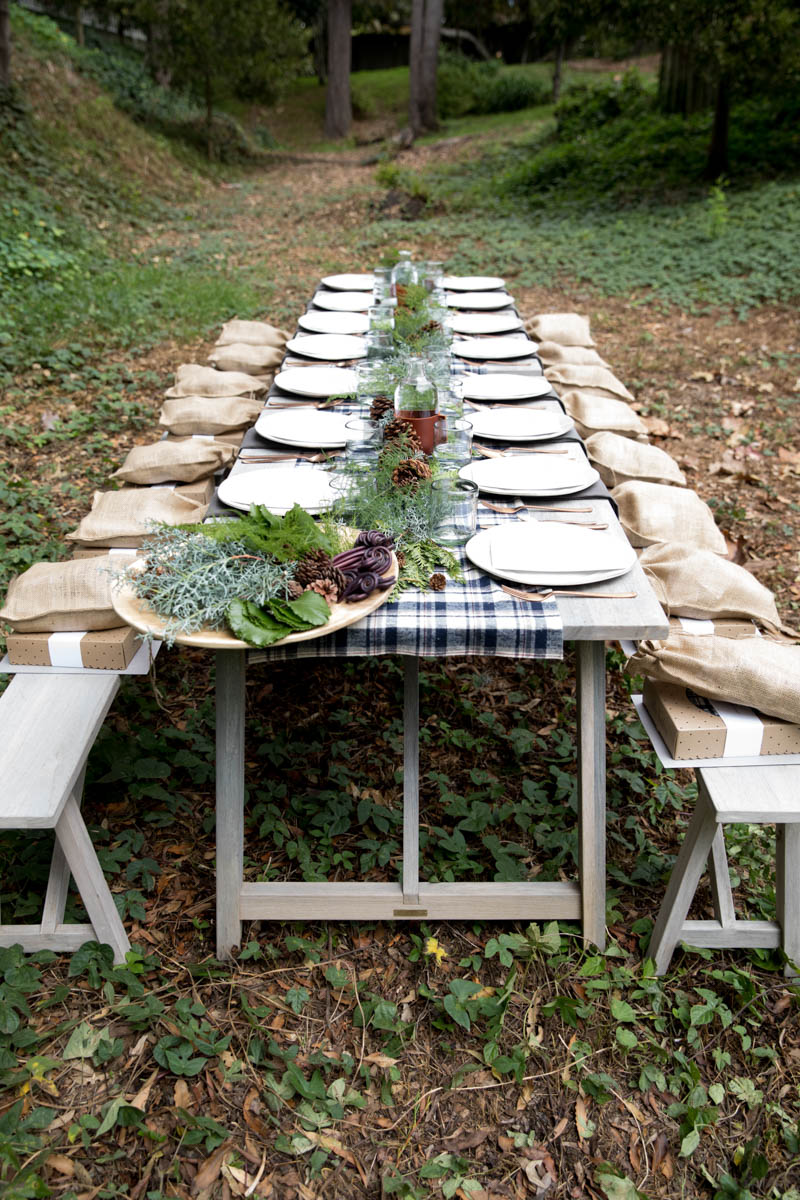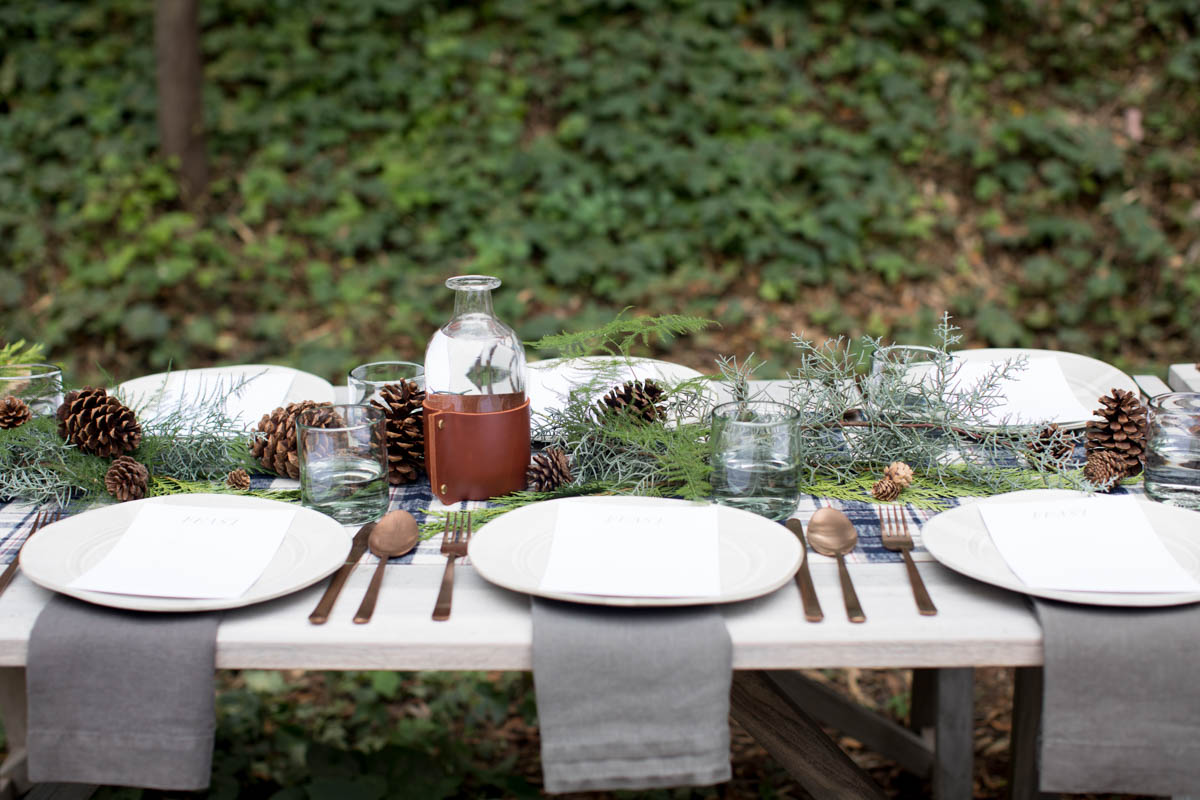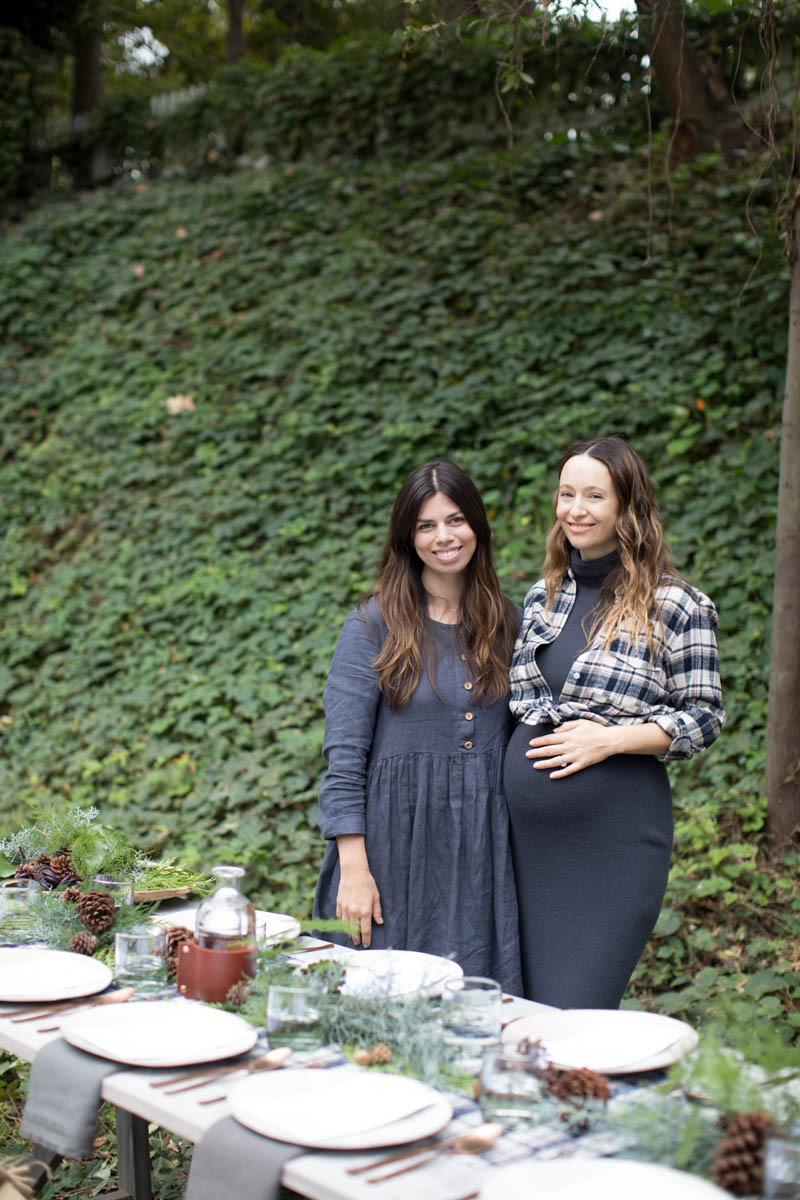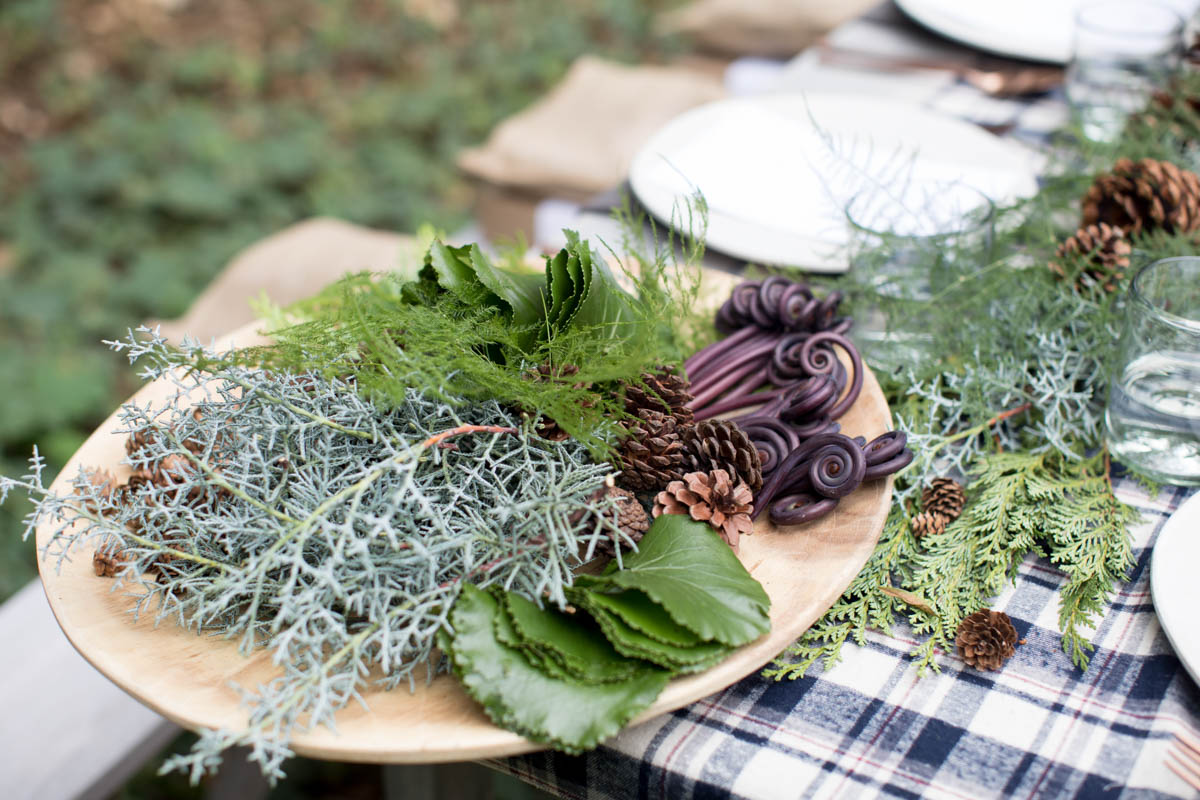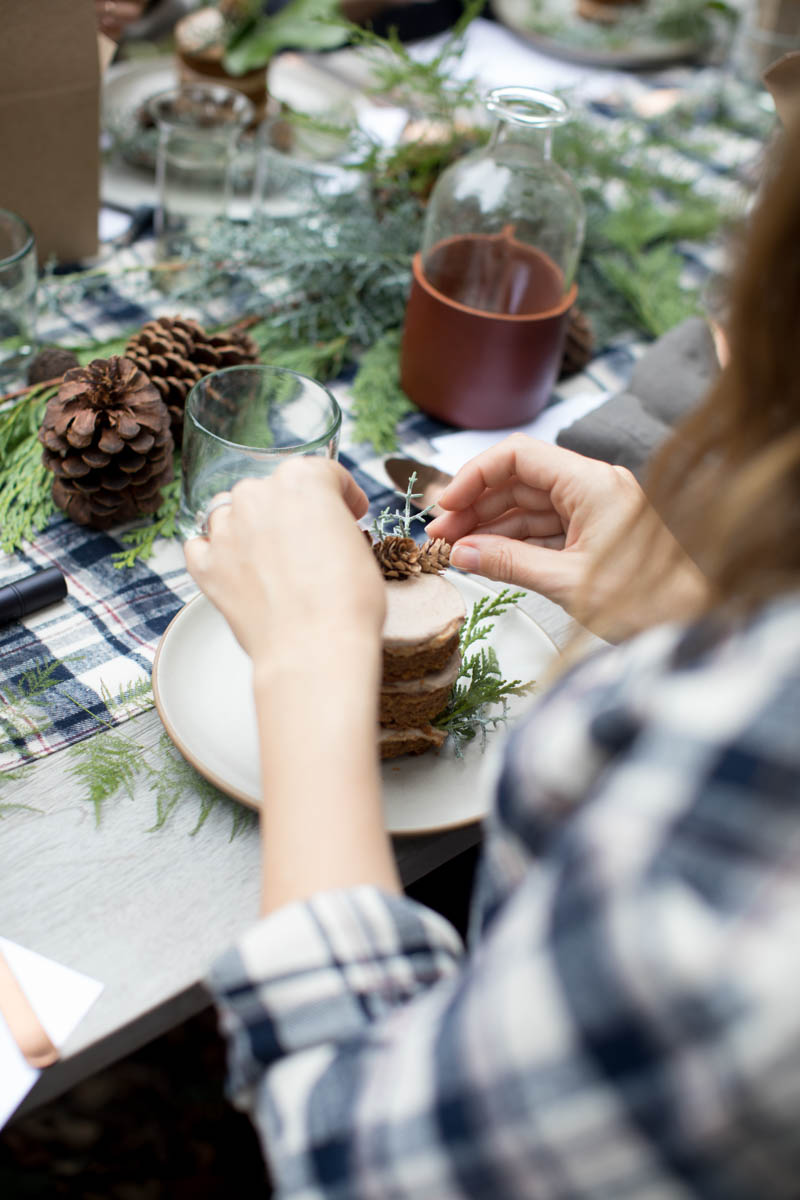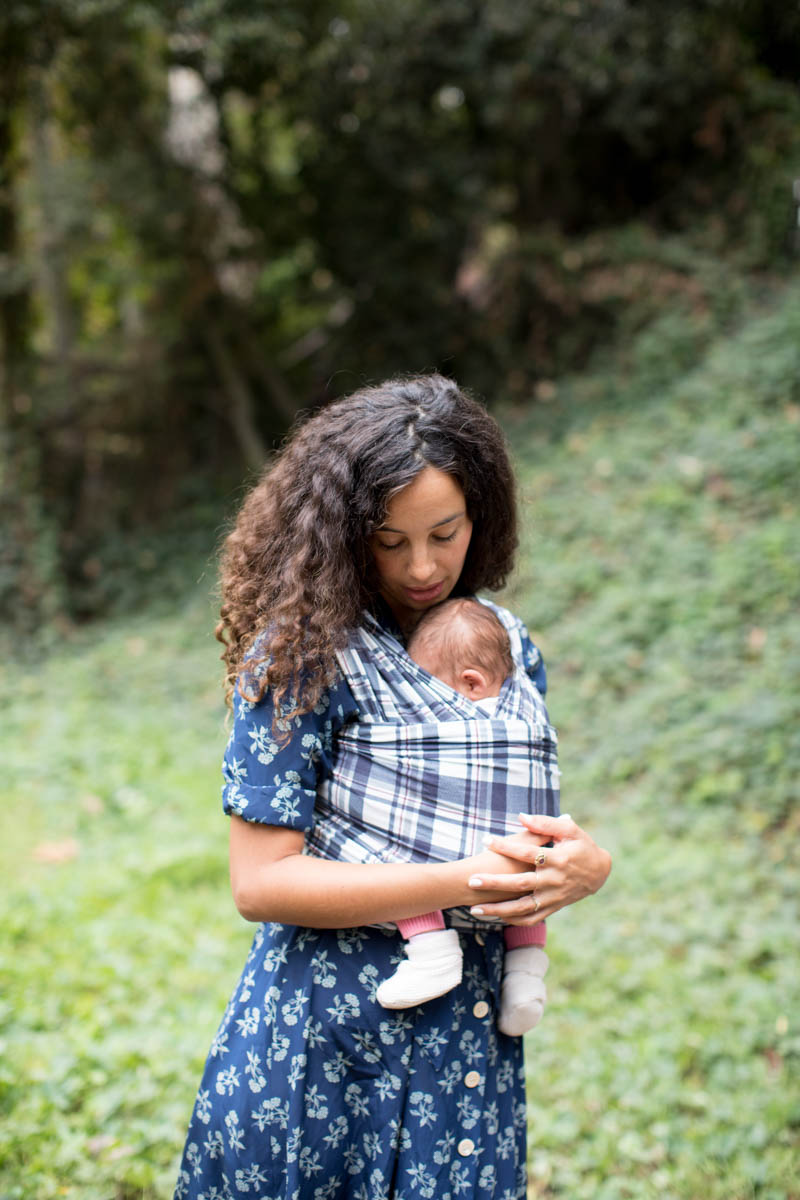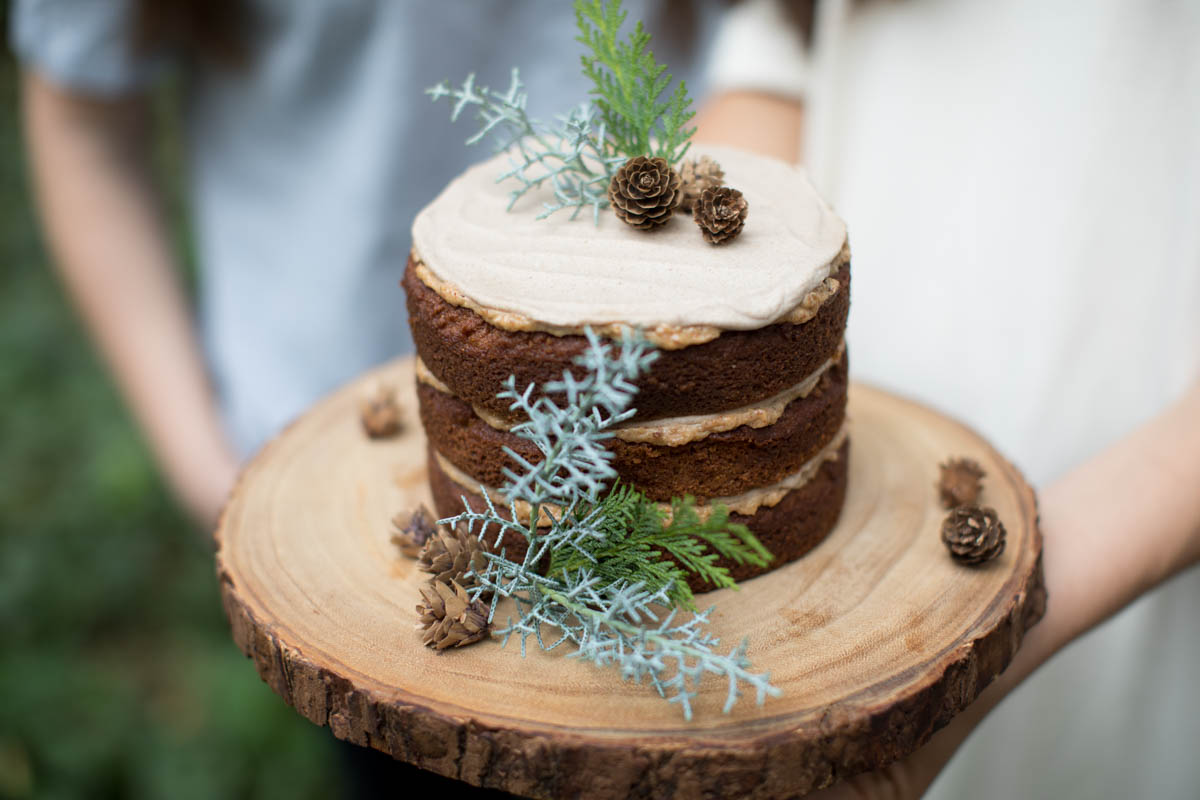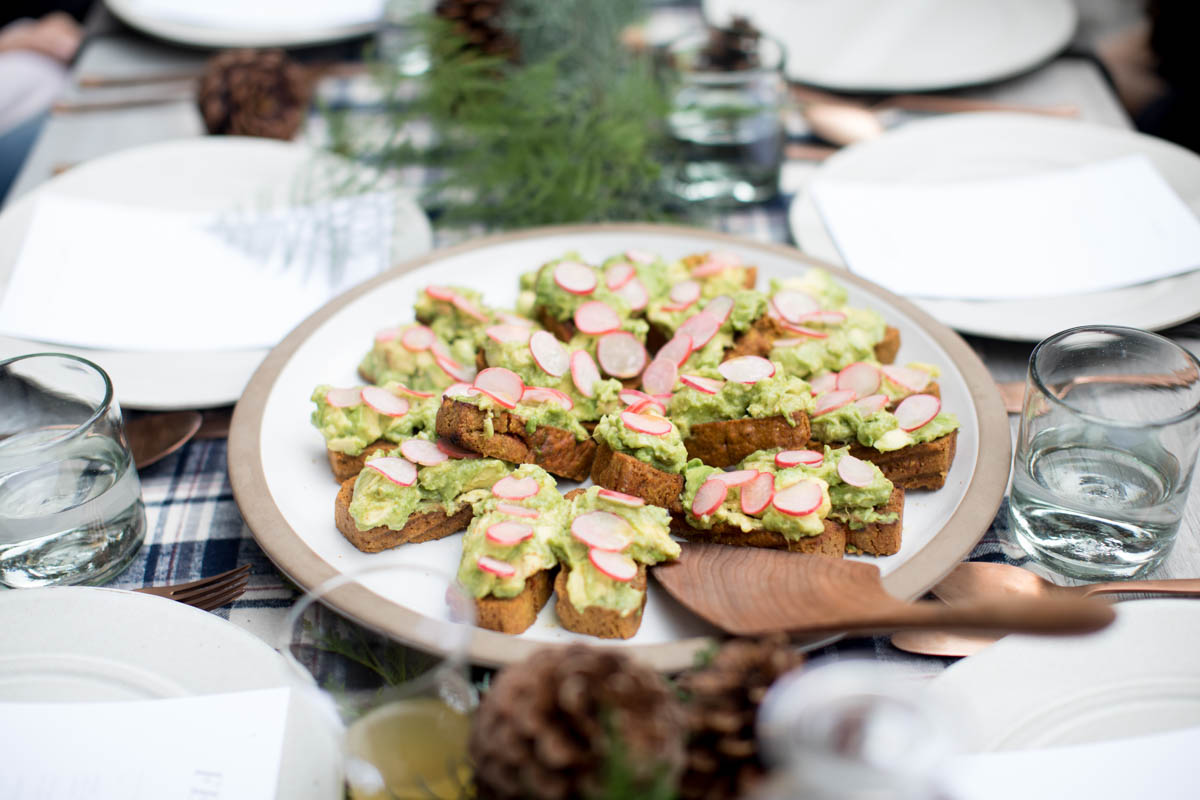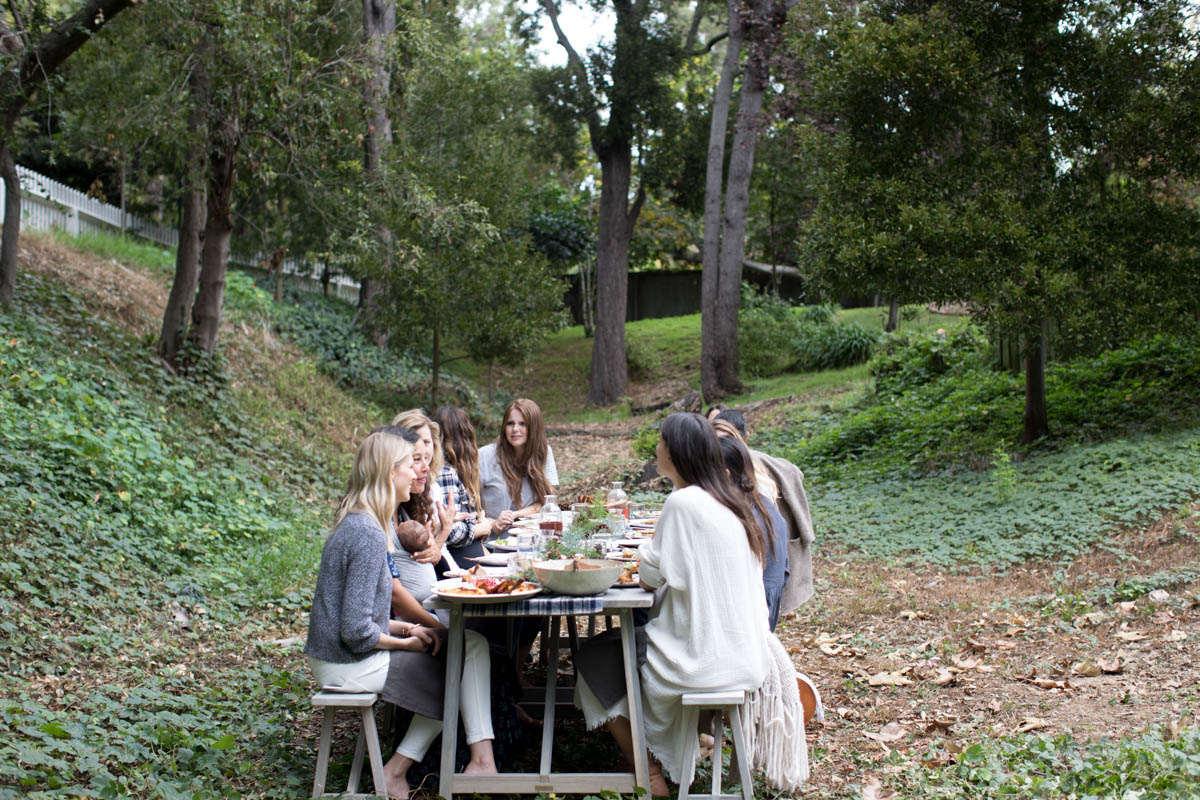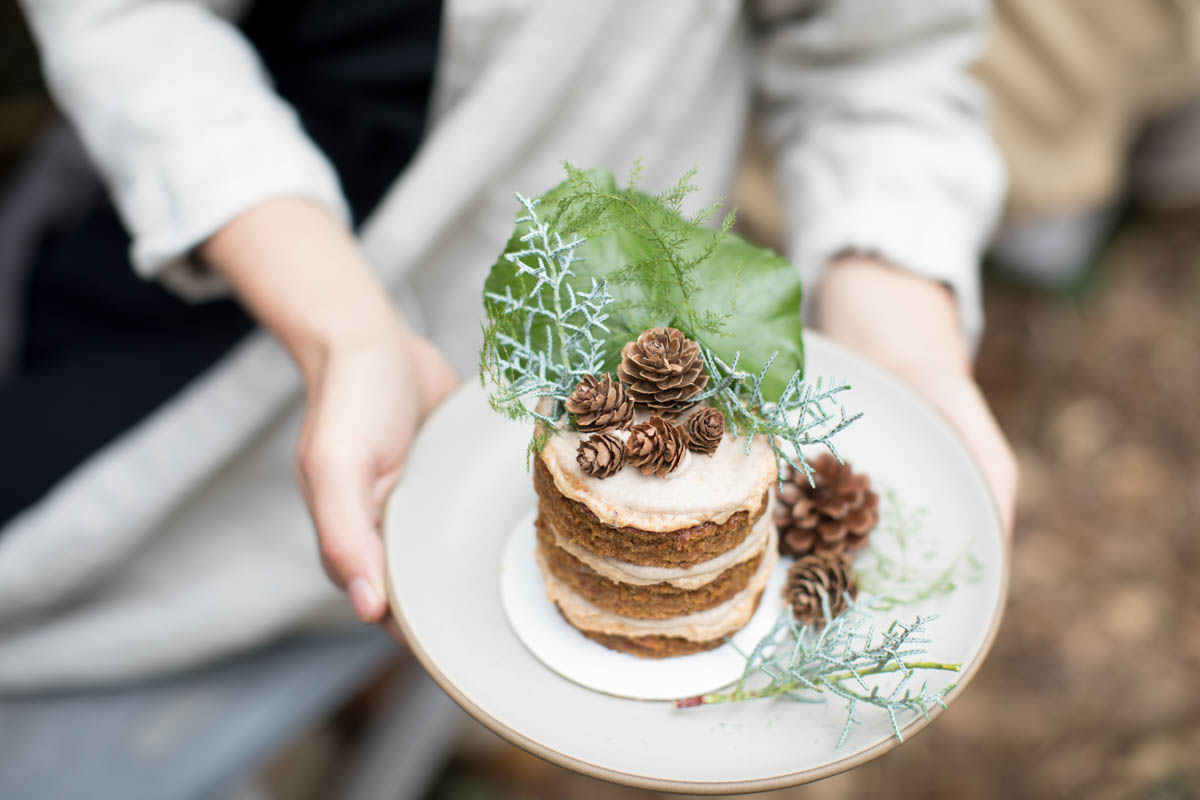 Pumpkin Spice Caramel Cake
Recipe
Pumpkin Spice Caramel Cake
Servings: 3 six inch rounds
Units:
Ingredients
1 cup

237 ml

pumpkin puree
6 oz cup maple syrup

2 oz

57 g

coconut oil melted
1.5 T vanilla extract
3 eggs ea tempered

3 cup

710 ml

almond flour
1.5 tsp cinnamon
1.5 tsp ground ginger
1.5 tsp baking soda
3/4 tsp Himalayan pink salt
Preheat the oven to 350°F. Line three 6 inch cake pans or two 8 inch pans with parchment paper rounds, then grease the sides with coconut oil. Whisk together the pumpkin, maple syrup, oil, and vanilla in a large bowl. Then whisk in eggs. In another bowl, combine the flour, spices, baking soda and salt. A little at a time, add the flour mixture to the wet ingredients, stirring until a batter forms. Divide the batter between the cake pans. Bake for about 30 minutes, or until a toothpick comes out cleanly. Remove the cakes from the pan, and allow to cool completely on a rack. To build the cake, place one cooled cake round on cake plate. Top with 1-2 tablespoons vegan caramel and spread evenly over 1 st layer. Dollop 2 tablespoons chai coconut whipped cream over caramel, then repeat with second cake layer. Repeat with all three cake layers. Refrigerate until serving and enjoy!