Entertaining
A Bright, Farm-to-Table Brunch with Bhumi Farms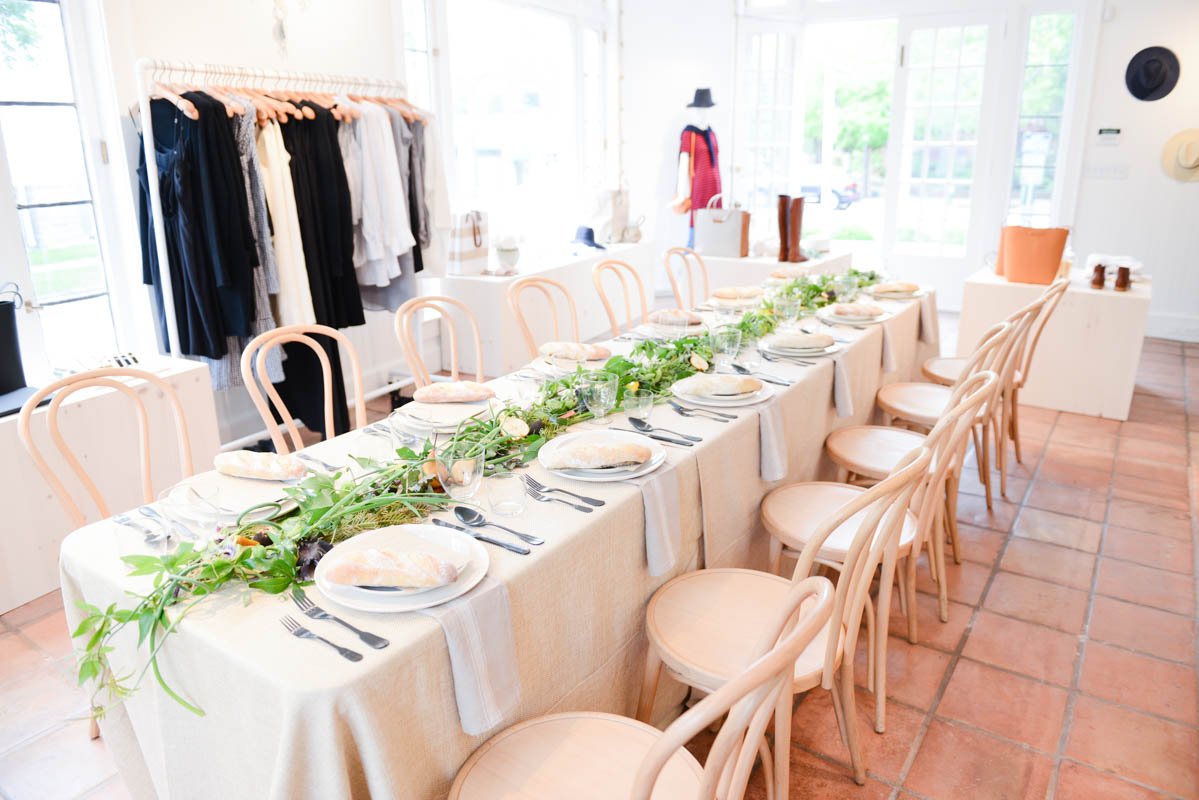 As much as I love a good dinner or cocktail party with friends, sometimes it's easier to gather for brunch.  I knew our just-opened Southampton pop-up would be the perfect setting for a meal at this hour; it's drenched in the most beautiful natural light during the day. Cristina Cuomo, my friend and the Editor-in-Chief of Manhattan and Beach magazines, co-hosted a little gathering with me. We asked Bhumi Farms, a certified organic farm located in Amagansett, to help us with the menu, and invited a few friends to share in the spread.
When you're hosting a meal outdoors, or in a space that lets in a lot of light, simple, neutral table settings will keep the emphasis on the natural environment and the colors and textures of the dishes you serve. One King's Lane provided the beautiful table settings. I love how the site lets you shop by color, so you can narrow in on what you want quickly, and that there's so much to choose from, so there are still always a lot of options to pour over.
Peartree Flowers composed the centerpieces, which were a unique way to incorporate the farm-to-table theme. They used passion fruit vine, swash, green onion, and kale in the arrangements. I also love that they didn't use vases, which can sometimes get in the way of across-the-table conversations—the low, cascading wreath was so natural and lush.
For drinks we served cold-pressed fennel and orange juice and a spritzer with muddled strawberry and rosé—it was so refreshing and the blush color was gorgeous on the table. Chef Megan Huylo put together spring pea toast with mint and olive oil, poached asparagus with breadcrumbs and charred lemon, sweet potato hash, and a brassica salad with radish, strawberry, and avocado. The main dish was a farm-egg frittata with local chèvre, sugar snap peas, marinated rhubarb and arugula. It was light and delicious; a real crowd-pleaser. For dessert they served almond milk panna cotta with blueberry conserve and edible lavender blossoms. Remember: There's always room for dessert at brunch! XXJKE
Photos: BFA