Style
A BDDW Ceramics Pop-Up at Jenni Kayne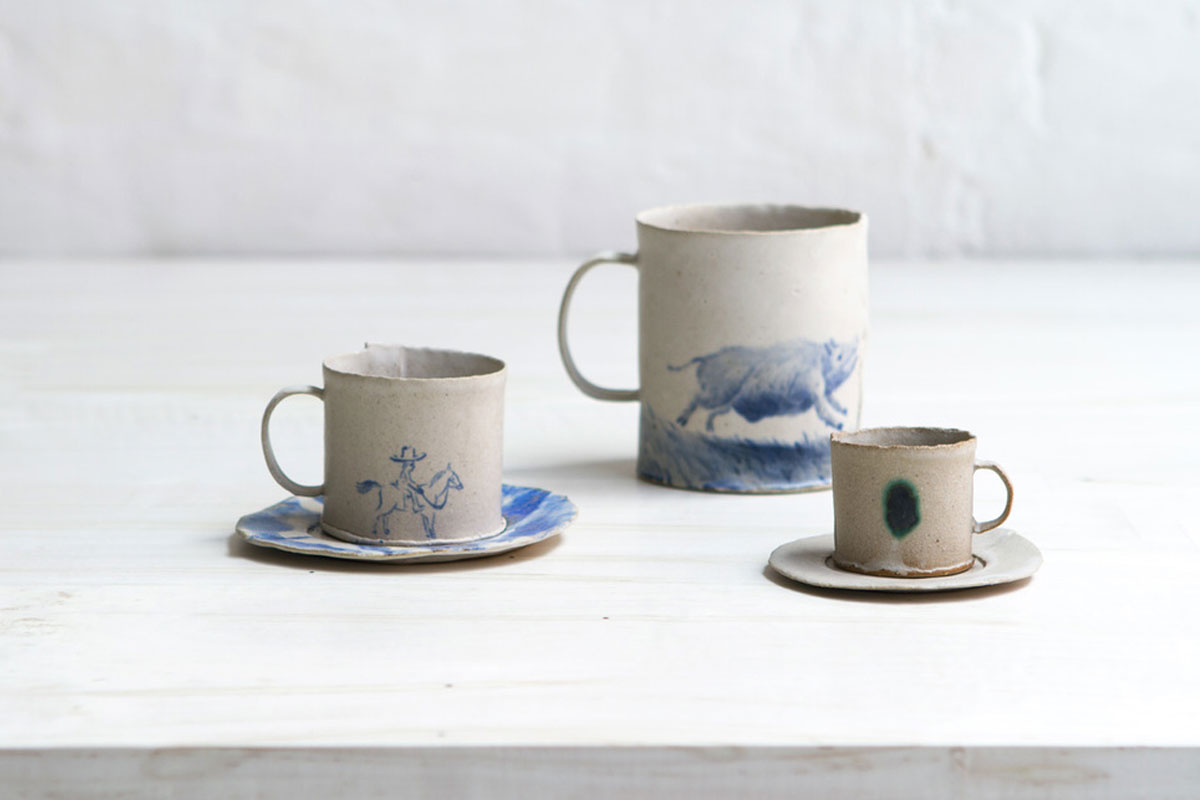 I recently started collecting ceramics made by one of my favorite New York furniture designers, Tyler Hays of BDDW, and have loved using the pieces so much, I asked Tyler to collaborate with me on a ceramics pop-up in our Brentwood store. Lasting for the month of March, the pop-up will include some of my favorite BDDW bowls, mugs, and dinnerware. If you follow our "In the Veggie Kitchen" series, you'll recognize these beautifully delicate pieces from one of our latest gatherings. Glazed white and hand-painted with indigo motifs, they're the perfect complement to a neutral, natural table, adding a little bit of color without screaming for attention.
Tyler's body of work and commitment to craftsmanship is incredible. He makes high-end custom furniture along with a wide range of humble household items and clothing. His stores and studios can be found in SoHo, New York, Lostine, Oregon, and Philadelphia, Pennsylvania. And he's been working voraciously as an artist and builder for most of his life. Needless to say, you can't really fit Tyler or his creations into a box—or at least, not a small one.
In celebration of our pop-up, and because I wanted to share Tyler's work with more than just our Brentwood customers and readers, we asked the BDDW owner to share a little bit about the inspiration behind his ceramics line. Read what he has to say and join us at our launch event to meet Tyler on March 2nd from 5-7pm in our Brentwood store! XXJKE 
Rip & Tan: How do you experiment with so many different categories—clothes, tools, archery bows, ceramics, etc—without losing sight of the furniture business? 
Tyler Hays: BDDW was originally me as a handyman turned design-build-your-retail-store guy then I started doing custom kitchens, recording studios, furniture, and architecture. Eventually furniture became the necessary focus as it seemed the most viable of the businesses.  But I was always involved with or making clothing and ceramics and brewing and knife making, etc, since I was a kid and through art school. Taking creative interests into business is like passing through a reality scrambler. Each one has been part of a 20-year effort but they have all held equal passion for me. I'm interested in everything.
I approach things from an engineering and scientific angle. Cooking, making furniture, and making music are all the same thing. It's all physics or chemistry; design is just the presentation.  The more things I do, the more they inform the other, and the tighter my thinking becomes. And of course, I have a several dozen brilliant hands and machines executing and helping keep me on track and focused on completing things. 
Rip & Tan: Tell us about the decision to start making ceramics. How long did you have an interest in it and how did it come about that you would incorporate it into your business?

TH: In the '70s I did pottery with my mom and dad when I was 5. They were taking a class at the local college. They went out and dug their own clay one weekend with the teacher. It blew my mind. My mom collected salt glazed rocks she would find at yard sale. I was fascinated by the cobalt writing and the salt glaze. And wondering how cobalt and salt were used to make those colors. I did a lot of ceramics in college and it always fascinated me to cook dirt you dig up and make things with it.
Rip & Tan: Where do you source the clay used for the line? You discovered some yourself near your studio in Philadelphia. Where else do you source from? 
TH: I only use clay that I dig.  The BDDW ceramics are made from my small "mine" in Philly, outside of my workshop. The MCROW clay is all dug in Wallowa County, Oregon near our store there.  
Rip & Tan: How would you describe the aesthetic of these pieces?
TH: I don't know really, I'm definitely inspired by my childhood and my mom's collections of things, which were early American shaker kinda things, mixed with stuff that pops into my head. 
Rip & Tan: Tell us about the XXX ceramics. Why did you incorporate this theme into your line?
TH: When we paint these scenes it's a lot of fun. Myself and three assistants pass the pieces around while we paint and often try to beat each other—and of course, that turns into us trying to shock each other. They are often too good to throw away and need to be shared with the world—secretly, through the XXX portal on the BDDW site. There are a few very devoted fans and collectors. 
Rip & Tan: What one piece or set do you personally love from the ceramics line the most? Why do you find it beautiful or stylish? 
TH: The tiles and the sinks I'm working on. I'm still in love with the simple idea of seeing mud on a shovel become a beautiful useful object. 
Rip & Tan: Any tips or advice on how to make sure these delicate pieces are passed down for generations?
TH: If that's the objective, definitely don't touch or use them. They are pretty fragile and will eventually break. Personally, I say use the shit out them until they break and enrich your life far beyond the couple hundred dollars. Some people display them, some use them till they break. Either way, don't put them in the dishwasher and never put them in your sink with pots and pans. One ding and the handles will break off. When it does, I sand that part smooth and use them as water glasses.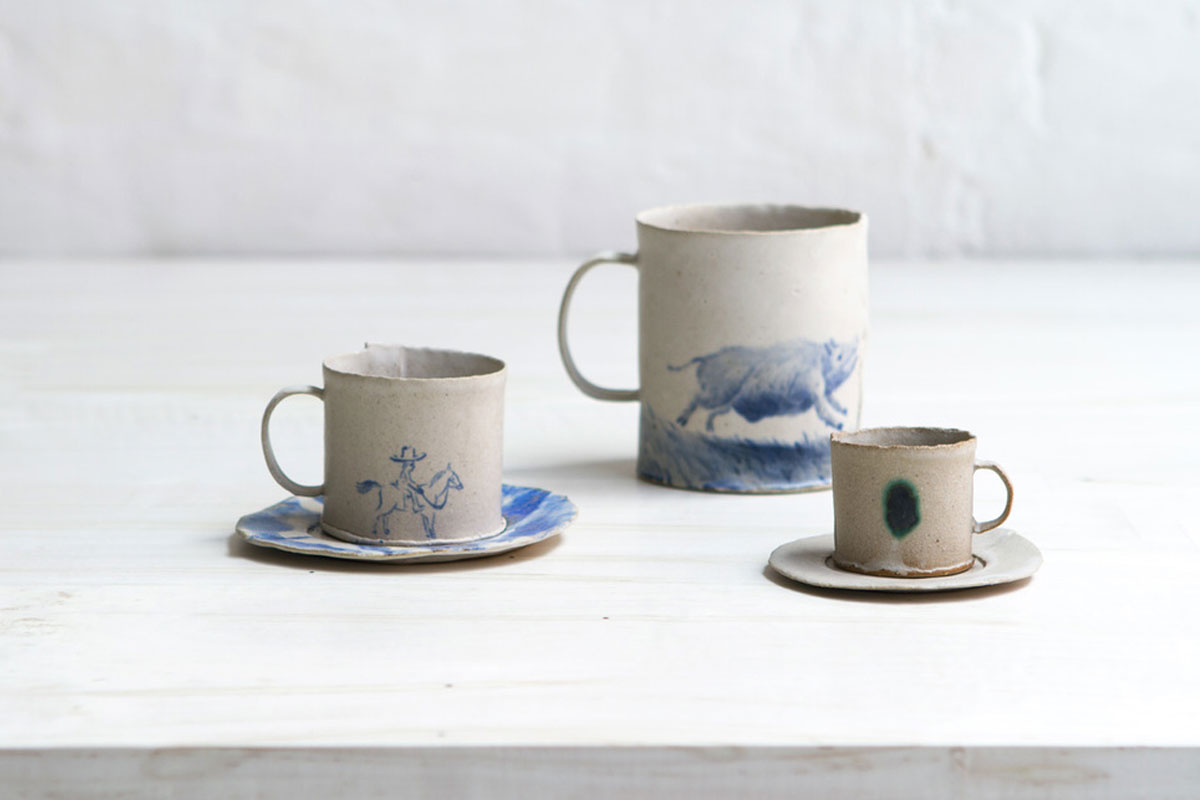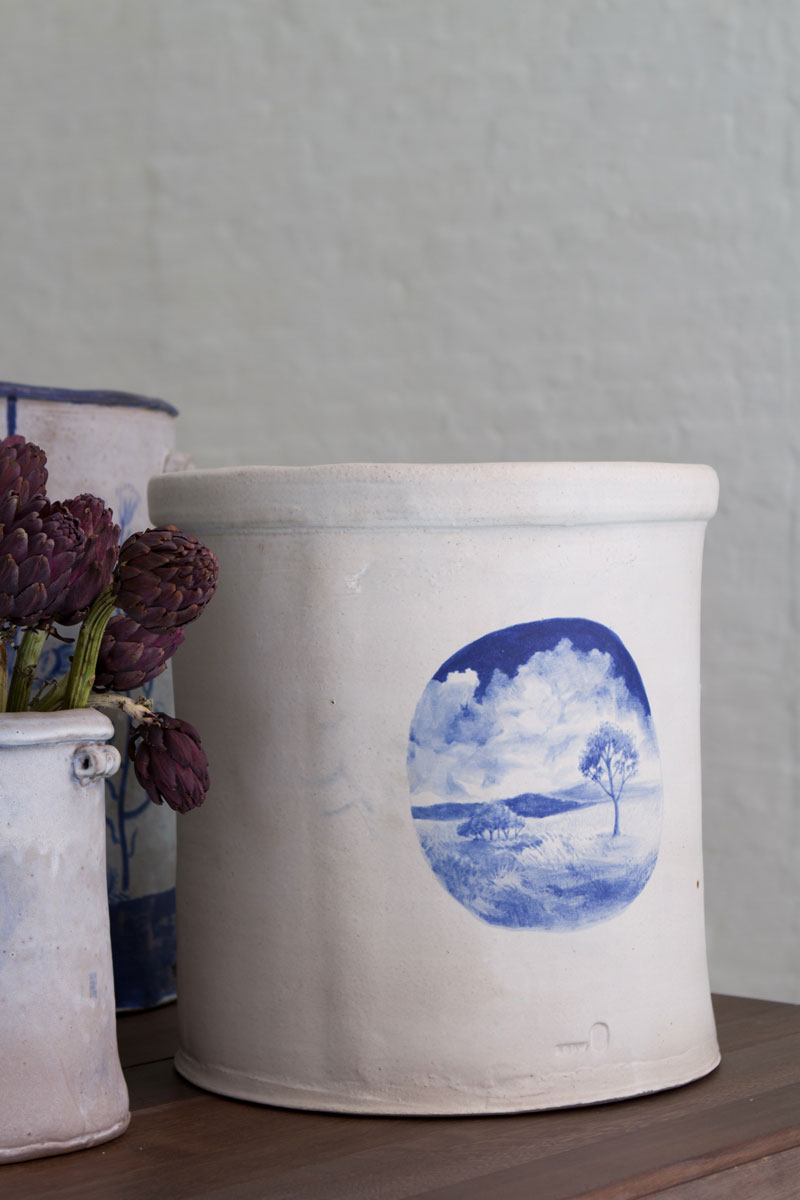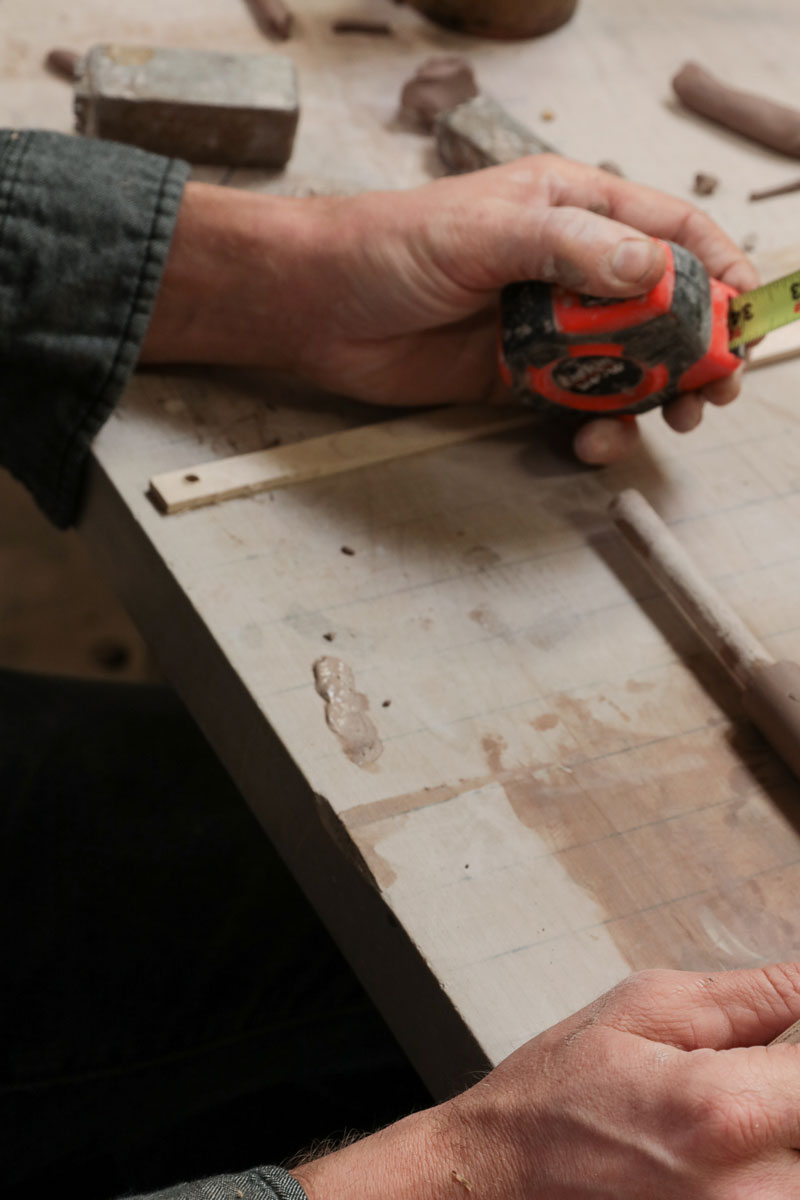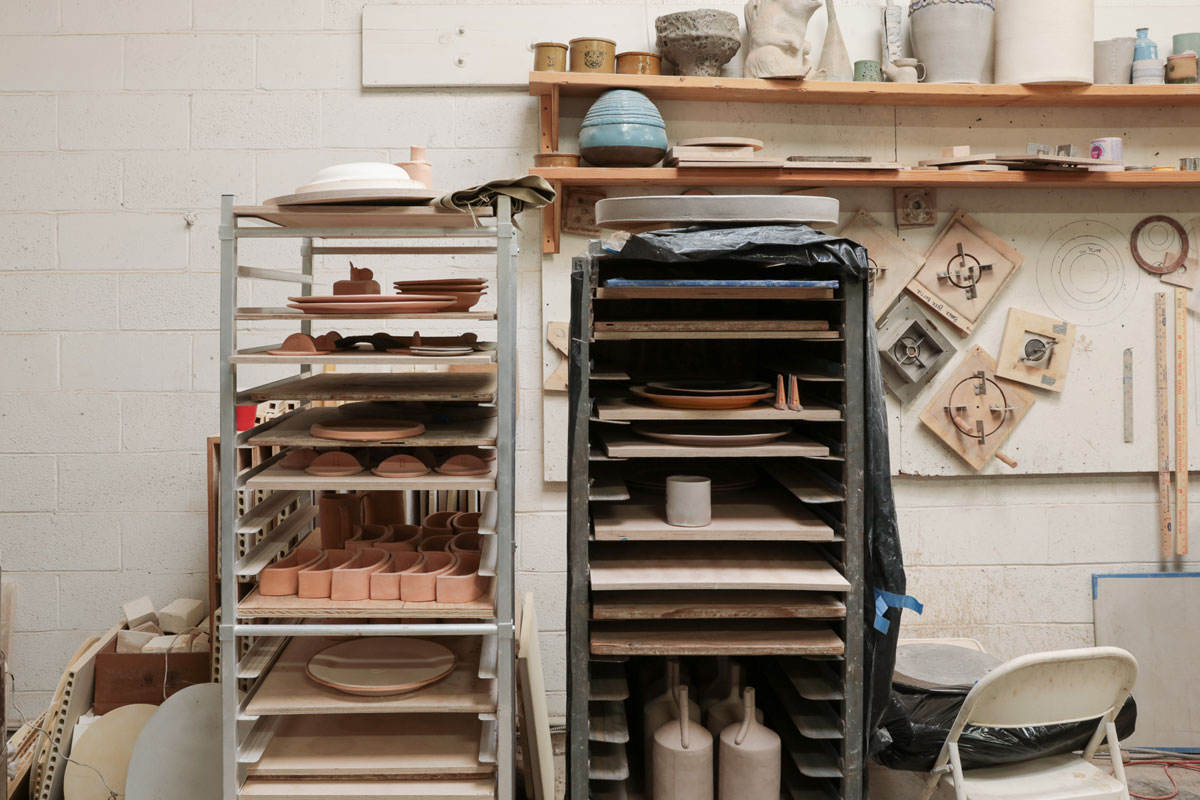 More Stories