Entertaining
An Early Fall Floral Arrangement by Florist Chelsea Neff of Pine New York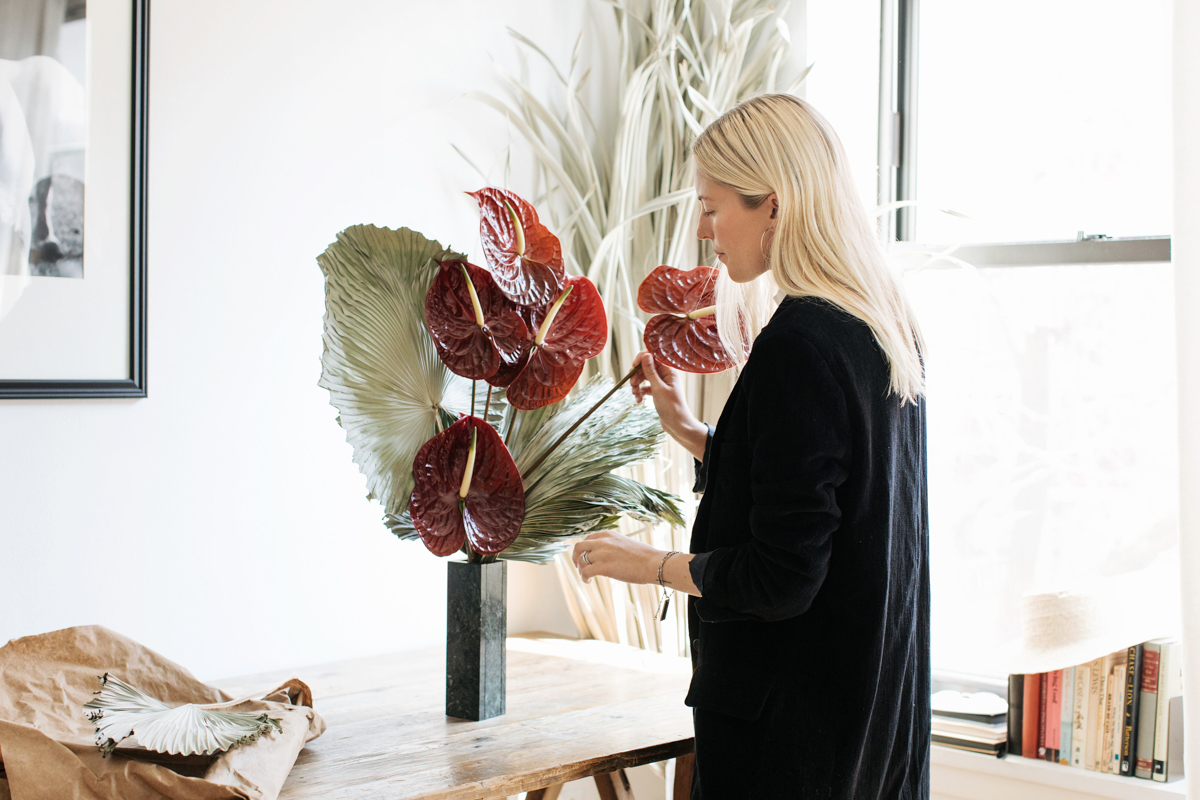 Jewelry designer and photographer Chelsea Neff started her floral company, Pine New York, in 2015 when she saw a need for unique, affordable Valentine's Day arrangements. When her initial offering sold out quickly, Chelsea continued to develop and expand on the business little by little. Fast forward two years and Chelsea now has a full-service floral design studio creating custom arrangements for weddings, private homes, events, and more. Not only do I adore her colorful, sculptural designs, but I love the fact that she uses affordable, long-lasting materials and thrifted vessels to display her creations. Those subtle tweaks make her business more sustainable, while also giving her creations a look you don't see everywhere else.
Chelsea created this beautiful arrangement for us using dried palms and extra-large dark red anthuriums—a flowering plant sometimes called flamingo flower or laceleaf. She placed them in a green marble vessel thrifted especially for this display. Not only is this stunning combination easy to assemble, but you can enjoy it for well over two weeks. In fact, Chelsea recommends replacing or simply removing the anthuriums to extend the life of the arrangement even further. The dried palms look beautiful on their own, too!
Learn a little bit more about Chelsea and Pine New York through our Q&A, below. P.S. you can also shop Chelsea's film photography prints on Pine New York! XXJKE
Rip & Tan: How and why did you become a florist?
Chelsea Neff: Pine was originally created to be something different than your typical roses arrangement for $100. I wanted Pine to be something that could be placed in someone's home as a piece of art.
Rip & Tan: How would you describe your aesthetic?
CN: My aesthetic for Pine is to create sculpture-like shapes with beautiful color palettes. I love tropics! Mostly because the colors are bright and they tend to last longer than florals with petals.
Rip & Tan: What is your workspace like?
CN: My workspace is my one-bedroom apartment with my husband in Hoboken, NJ. For big jobs, I clean out the fridge and re-create our living room into a work space to fit all the flowers.
Rip & Tan: Where do you source your flowers?
CN: The NYC Floral Market! I mostly shop at two stores: Caribbean Cuts and G-Page. Both stores are located on west 28th street and 6th avenue in Manhattan.
Rip & Tan: What types of vessels do you tend to use for your arrangements?
CN: I thrift mostly all of my vases, especially when buying for clients. I want my Pine arrangements to be unique from my floral stems all the way to the vessel it's made in. Vintage finds are the best for this. 
Rip & Tan: What is a typical work day like?
CN: A busy work day for me is heading to the market at around 5:30-6am once it opens. I take the subway to the city, so these mornings are a good workout. I usually pre-order what I'm picking up. I bring all my picks back home and create my arrangements, whether it's for an event or a custom delivery. Once made, I head out (subway or car – depending on the order) and I hand deliver the arrangements. I get stares on the subway, of course, as I'm usually holding a huge vase with weird stems sticking out all of the place. I love it.
Rip & Tan: Tell us about your weddings business. What do you create for your bridal clients?
CN: I work with bridal clients who either like to have a touch of Pine, or trust my vision completely. I create whatever the bride wants, however, my favorite things to make for weddings are floral crowns and floral walls and installations. Anything to help their wedding stand out and be different from all their Pinterest boards.
Rip & Tan: What bridal floral clichés or traditions are you not into?
CN: Boutonnieres. They remind me of prom. But I understand when the mother of the bride wants to hold traditions, so I respect that.
Rip & Tan: What under-appreciated flower or plant varietal do you love to work with?
CN: Dried plants. Recently—and in my arrangement for this story—I used dried-out palms, they last forever and add a different texture.
Rip & Tan: What's your trick for an easy but beautiful bouquet anyone can put together?
CN: I love the simplicity of just two different colored florals in one arrangement, side by side (not mixed together). Pick up some Calla Lily's from Trader Joe's in two different colors—purple and red—they are classic and cool for any home.
Rip & Tan: What sustainable floral practices can we embrace?
CN: If you have a backyard, I suggest growing your own! Having a greenhouse is a dream of mine but for right now, my city apartment doesn't do it. Also, supporting your local gardens by "shopping local" is super sustainable.
Rip & Tan: What floral arranging tip or technique do you swear by?
CN: I keep my apartment cold and the water clean. Cutting the stems is always a must. Remember to change the water often, this helps most buds last longer. And if you want your buds to open, place them in lukewarm water!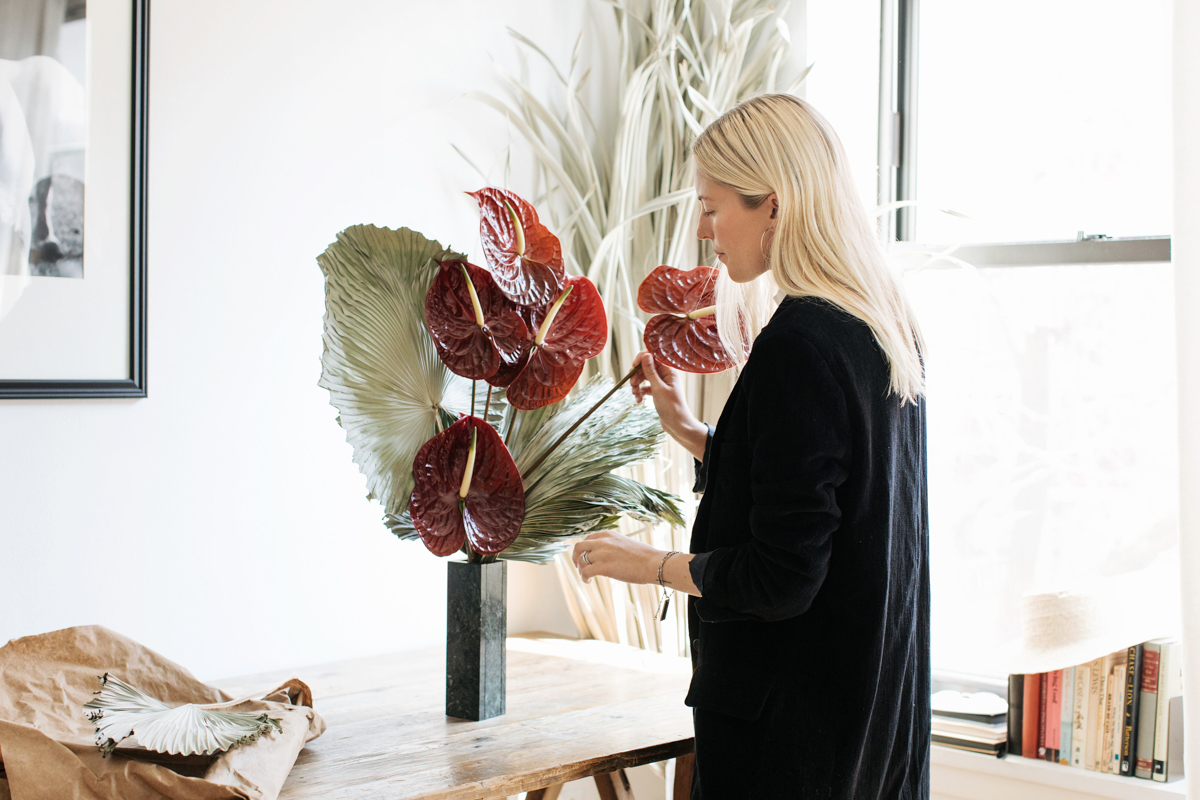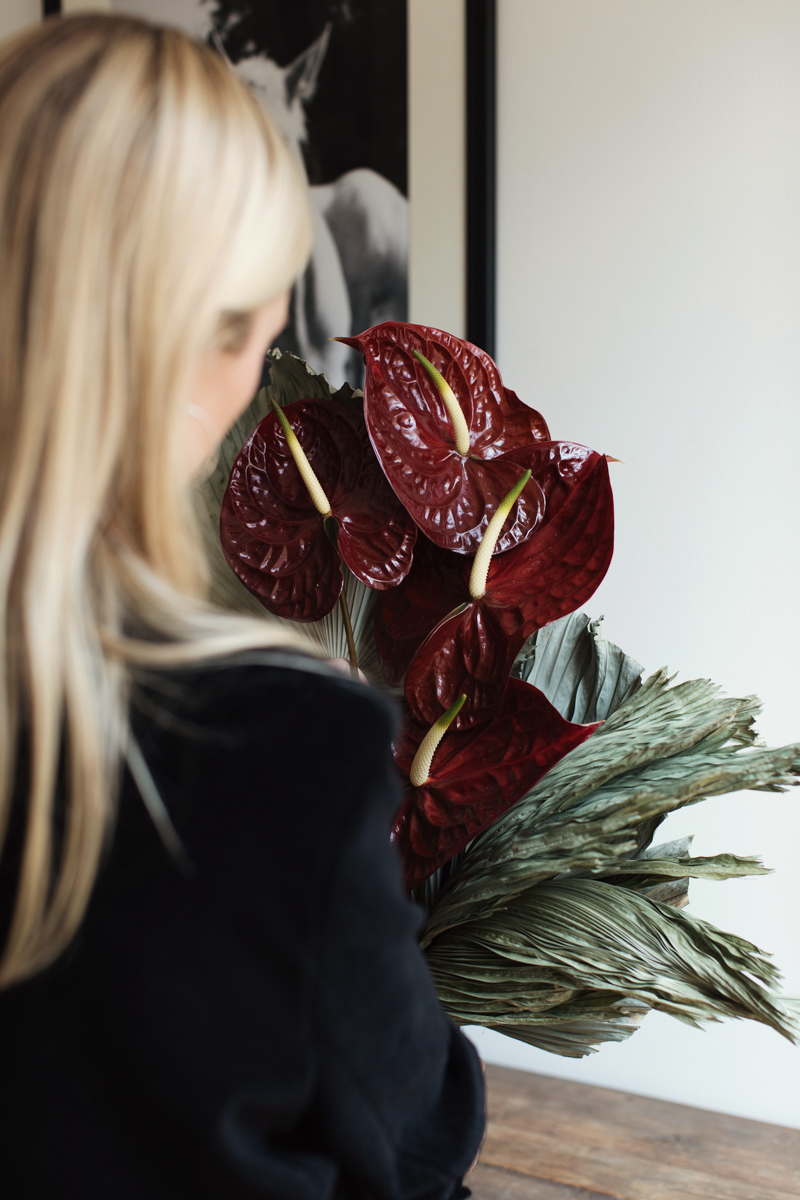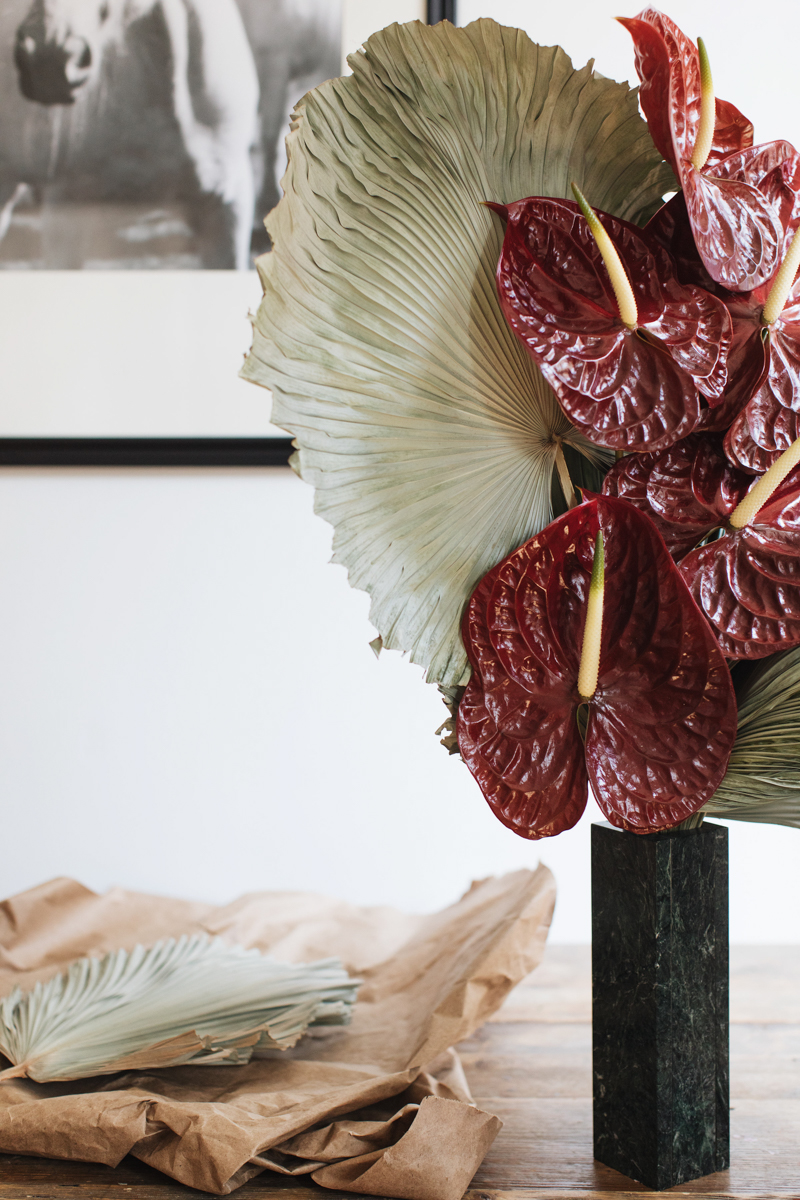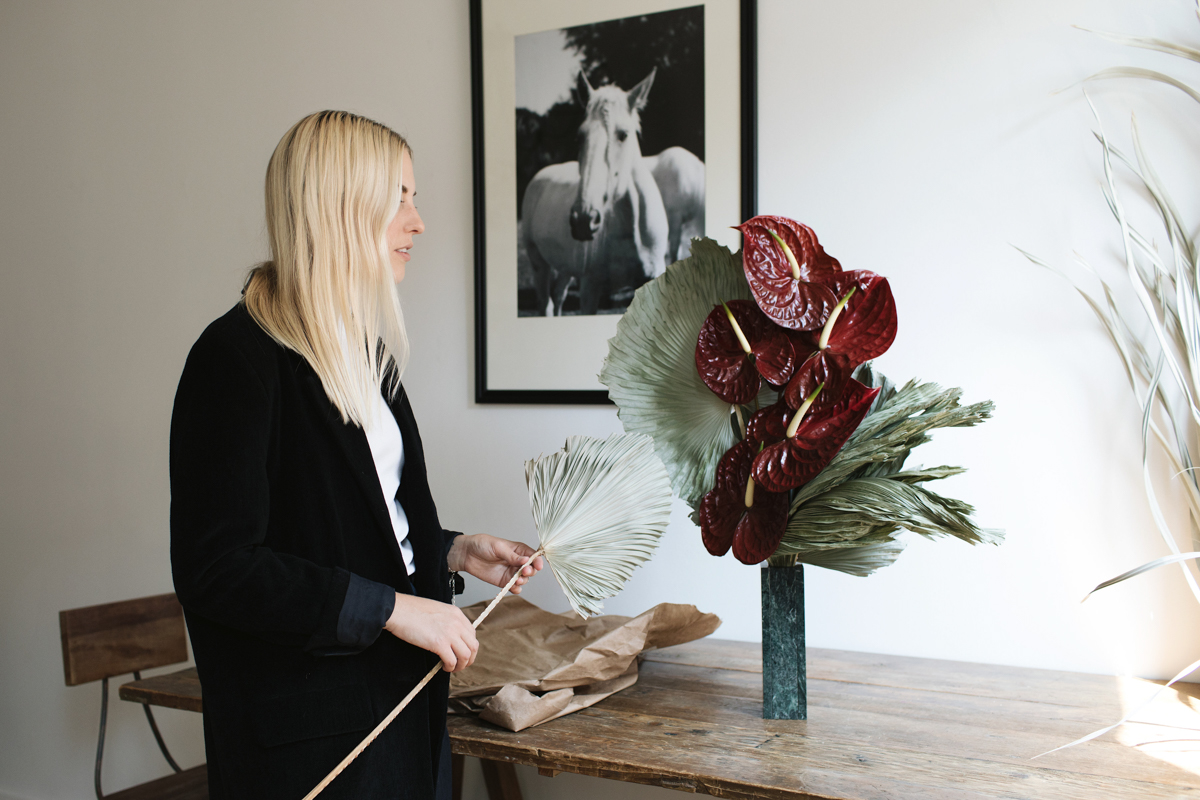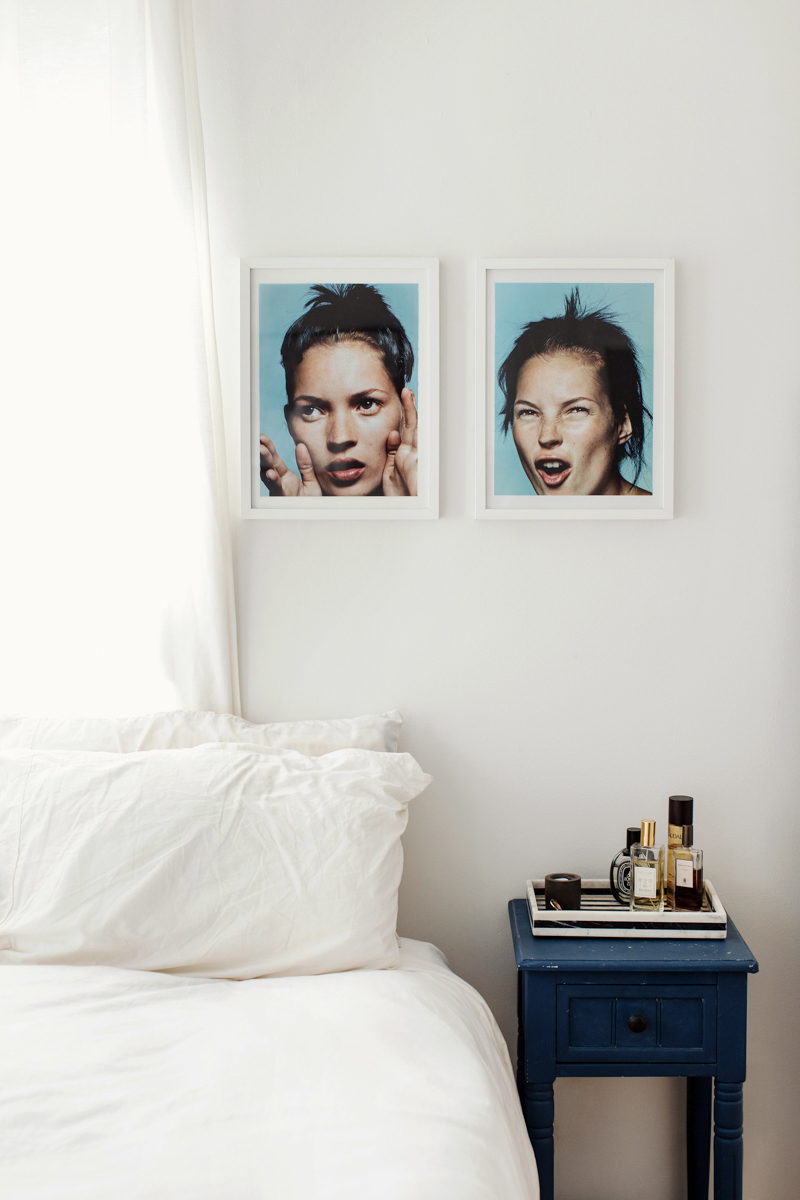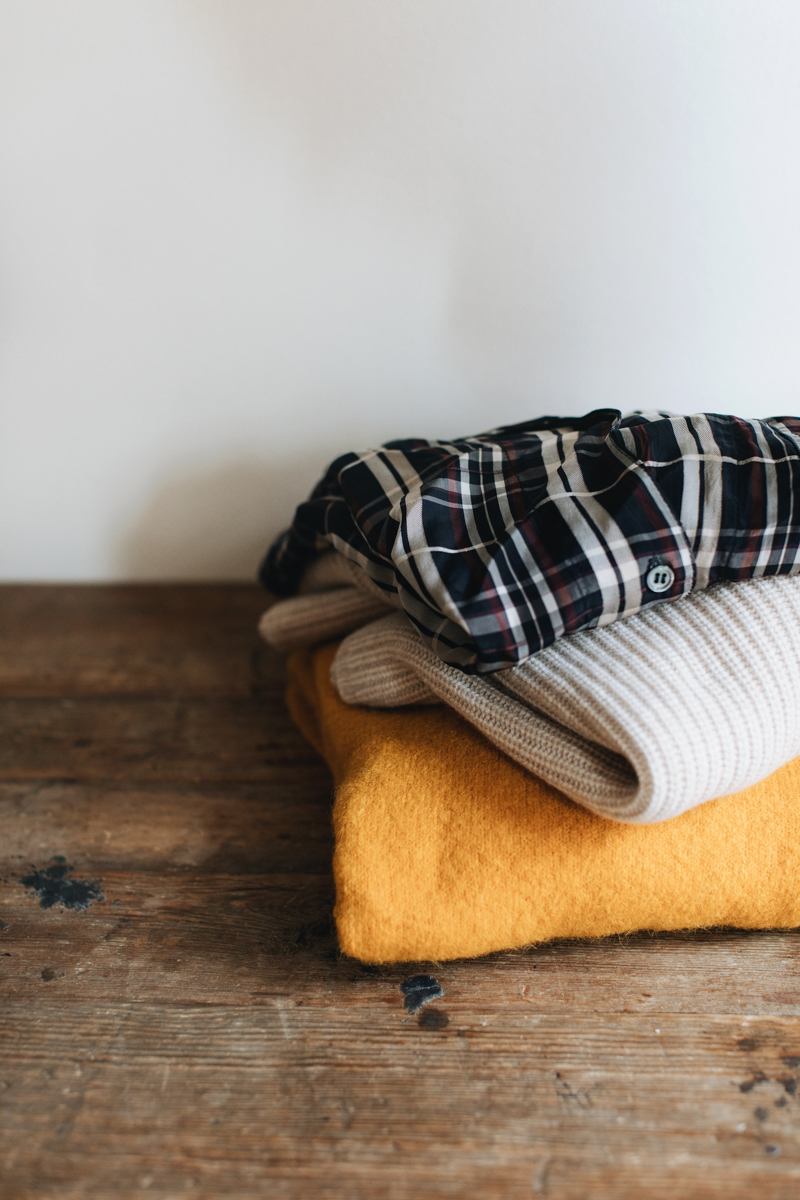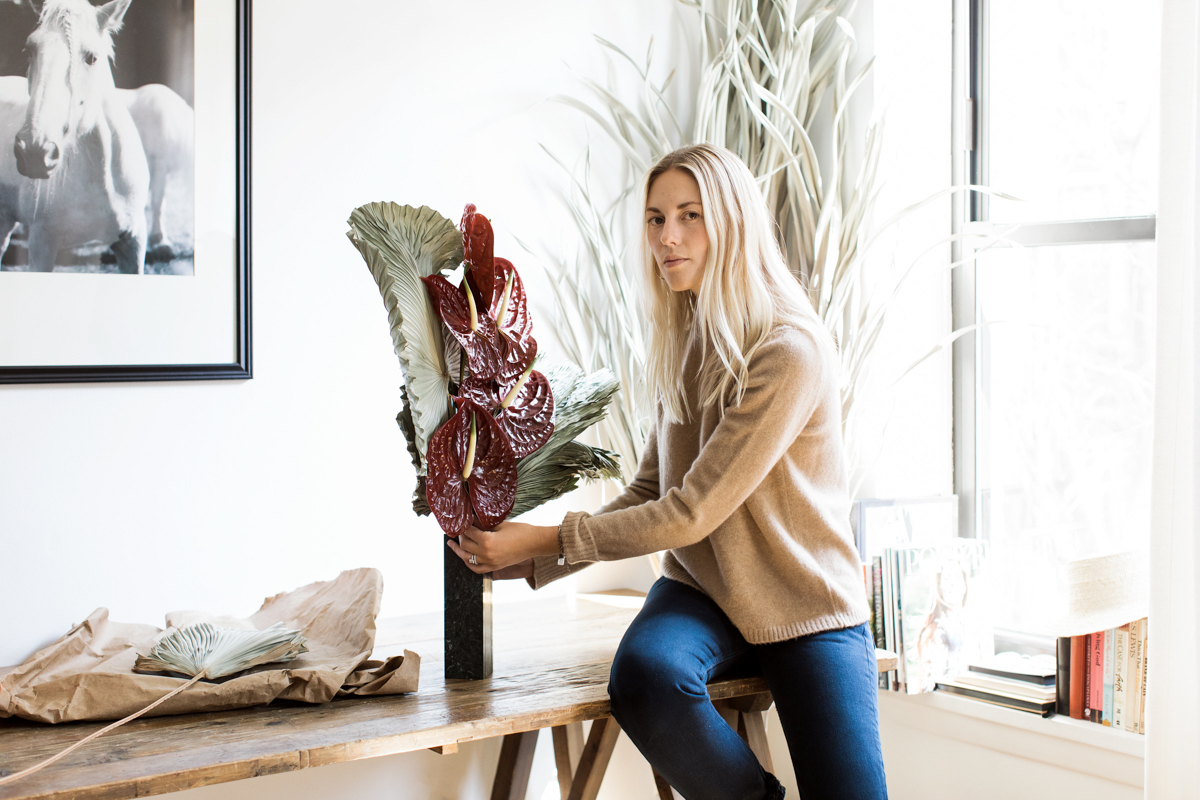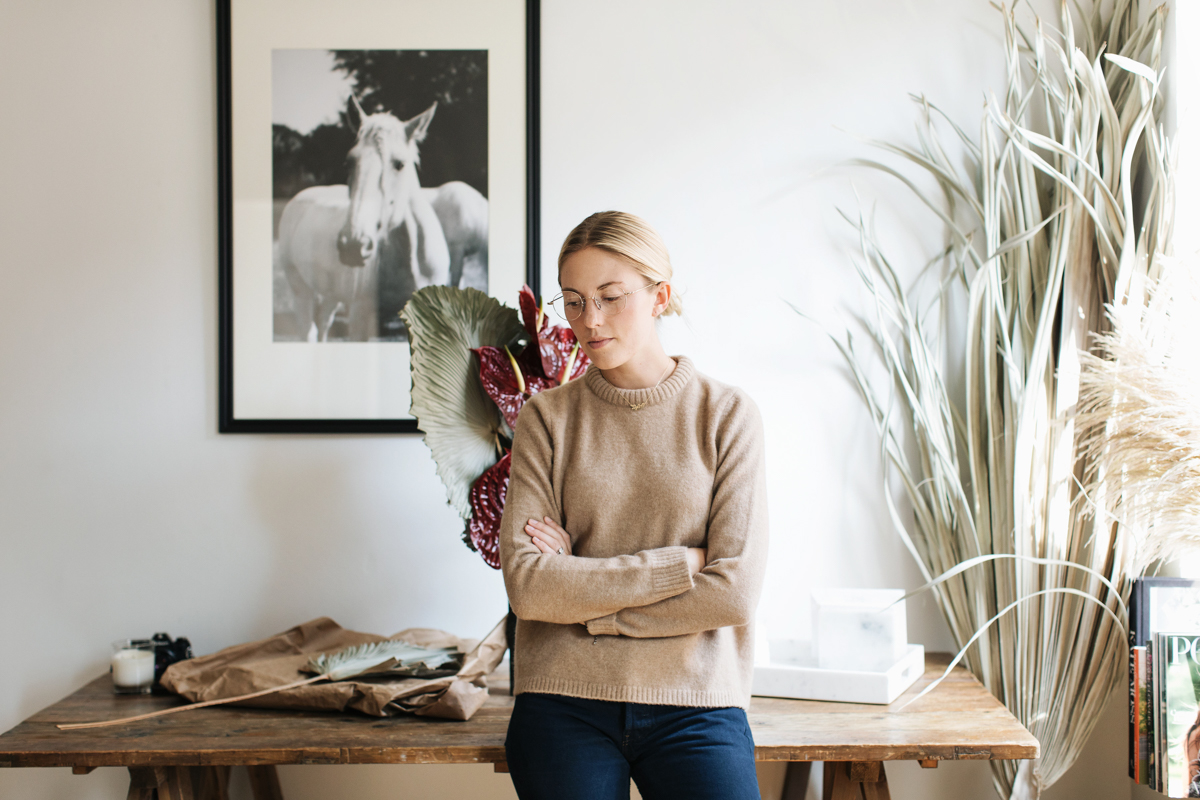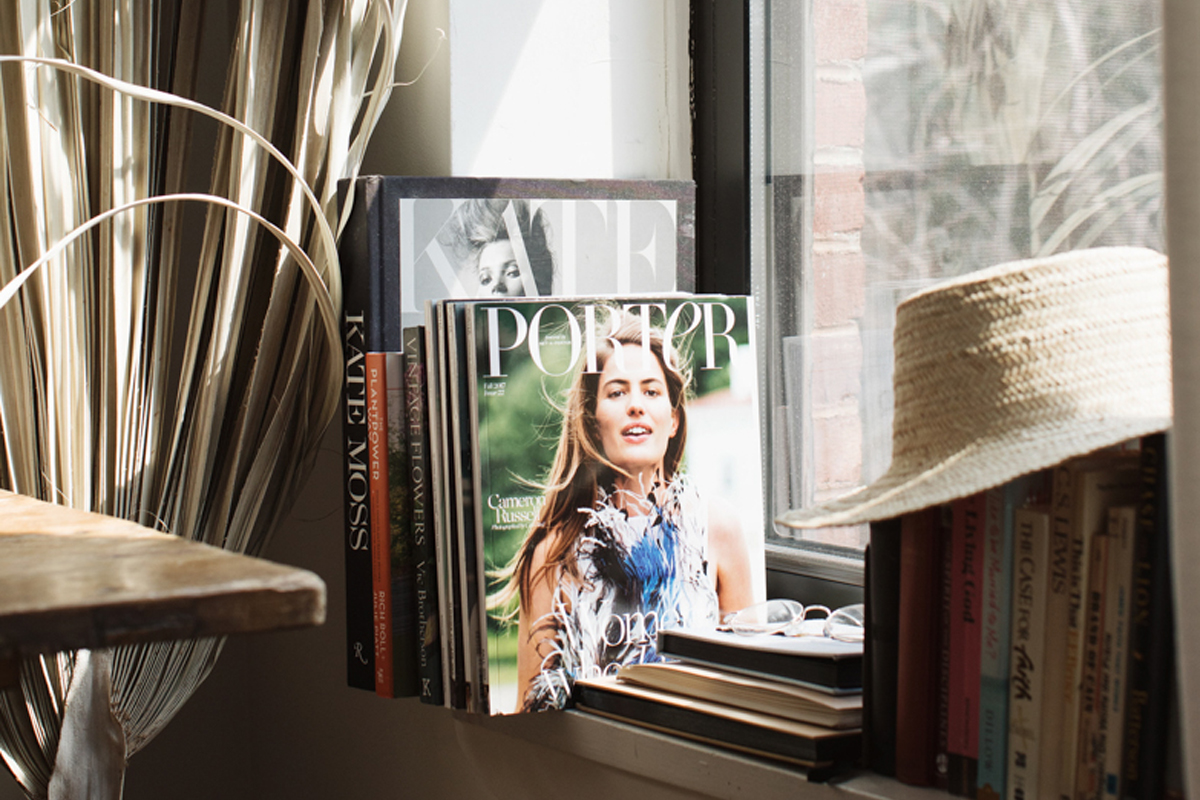 More Stories