Living
6 Perfect Gifts for Wedding Season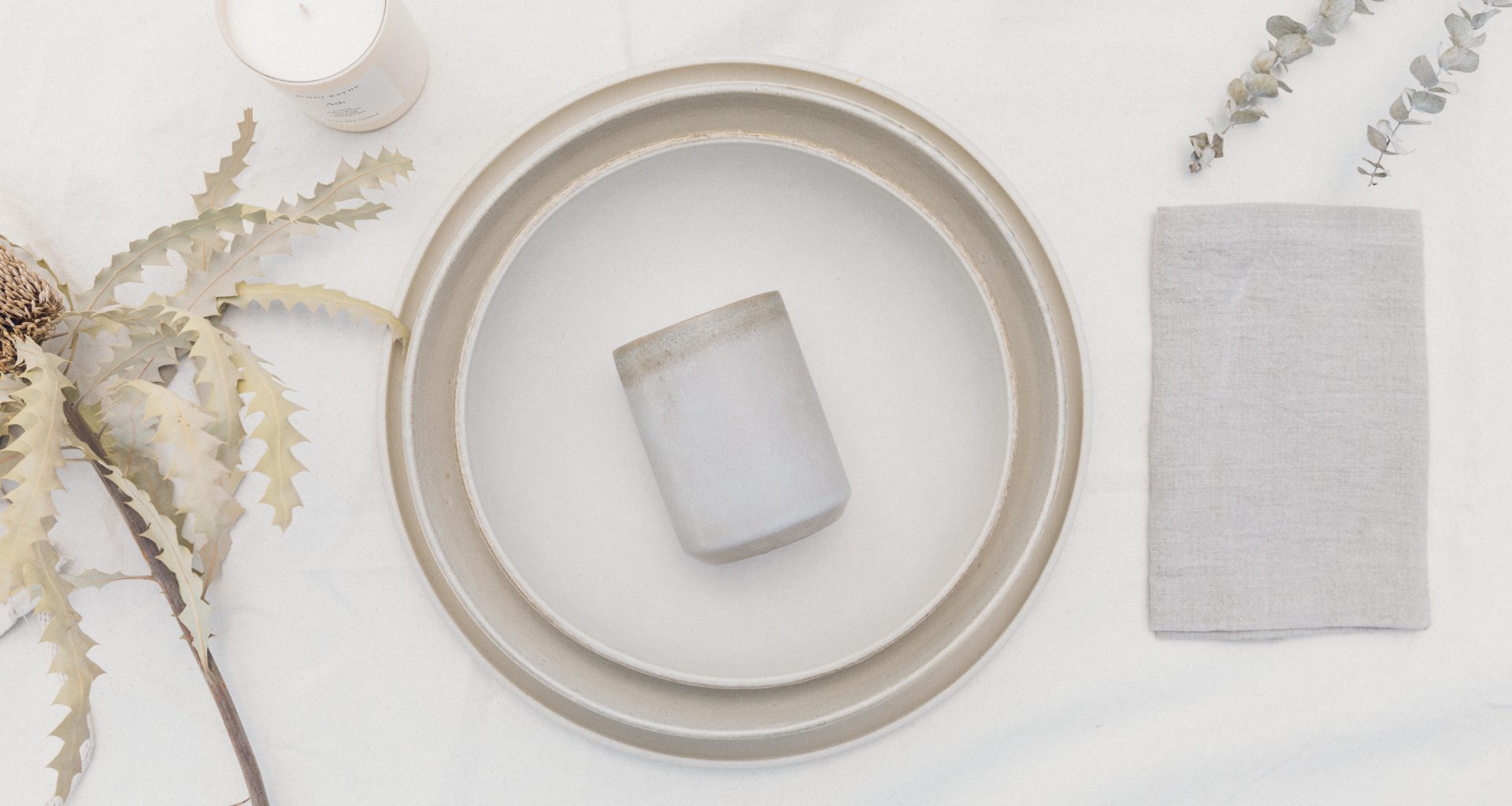 Summer wedding season is upon us, and with it, a flurry of events surrounding the nuptials themselves. There's the engagement party, the shower, the reception dinner…while love is undoubtedly in the air, there's a lot to plan, even if you're not the one betrothed. While it's true everyone could use a good blender, we think the most memorable gifts are both beautiful and functional.

These are our favorite gifts to give and receive, with quality sure to last until death do them part.
Leather Rivet Vases
Skip the monogrammed flute set—vegetable-tanned leather is inherently personalized. The most sustainable way to treat leather is known to develop a unique patina with wear, making decorative pieces a couple's very own. And if you're the lucky one getting hitched, might we suggest picking up a few vases to hold your reception arrangements.
Table Linens
By our book, ordering in with friends still counts as hosting. Even the most casual home entertainer would appreciate a set of table linens. Either a subtle striped pattern or a solid neutral does the job of bringing a refined touch to the table, and nothing says "I have it all together" like a well-set table. 100% linen gets softer with every wear and wash—which you can simply do by throwing into the machine, swiftly hiding those inevitable spills and stains.
Ceramic Serveware
Pottery is a traditional gift for the ninth anniversary of a wedding, but why not preempt the longevity by gifting these simple and beautiful ceramics to commemorate the special day. These earthy, rustic, and elegantly simple pieces are sure to withstand those first nine years and beyond.
Alpaca Throws
Like any successful marriage, a good textile stands the test of time. Our alpaca basketweave throws are simple but luxurious, and unlike trendy tableware or a clunky appliance, won't ever go out of style. Unlike a set of fine china, the couple will be able to use this more than once a year. Whether layered on a sofa or folded at the foot of a bed, a soft blanket will make itself comfortable in any home. 
Hand-Poured Candles
Who doesn't love a candle? They're perfect for those events surrounding nuptials where gifts are appreciated, but not required, like a bridal shower or engagement party. And if you can't make the ceremony but still want to send something to commemorate the couple's special day, just send along a candle and a heartfelt note.
Turkish Towels
Uniquely absorbent and quick to dry, we've nearly replaced all of our fluffy towels in favor of the thin and lightweight Turkish towel. Gift the happy couple a set with complimentary hand towels and they just might, too. With every wash, these towels get softer to the touch (insert another long-term relationship metaphor here). And if the wedding is a destination, you might want to pick some up for yourself, too. They're easy to pack and take up little space—just roll up and tuck away. Hint: they can double as beach towels, too.
Photos by david kitz,Styled by Kate Brien