Living
3 Homemade Holiday Gifts with Women's Heritage Skillshare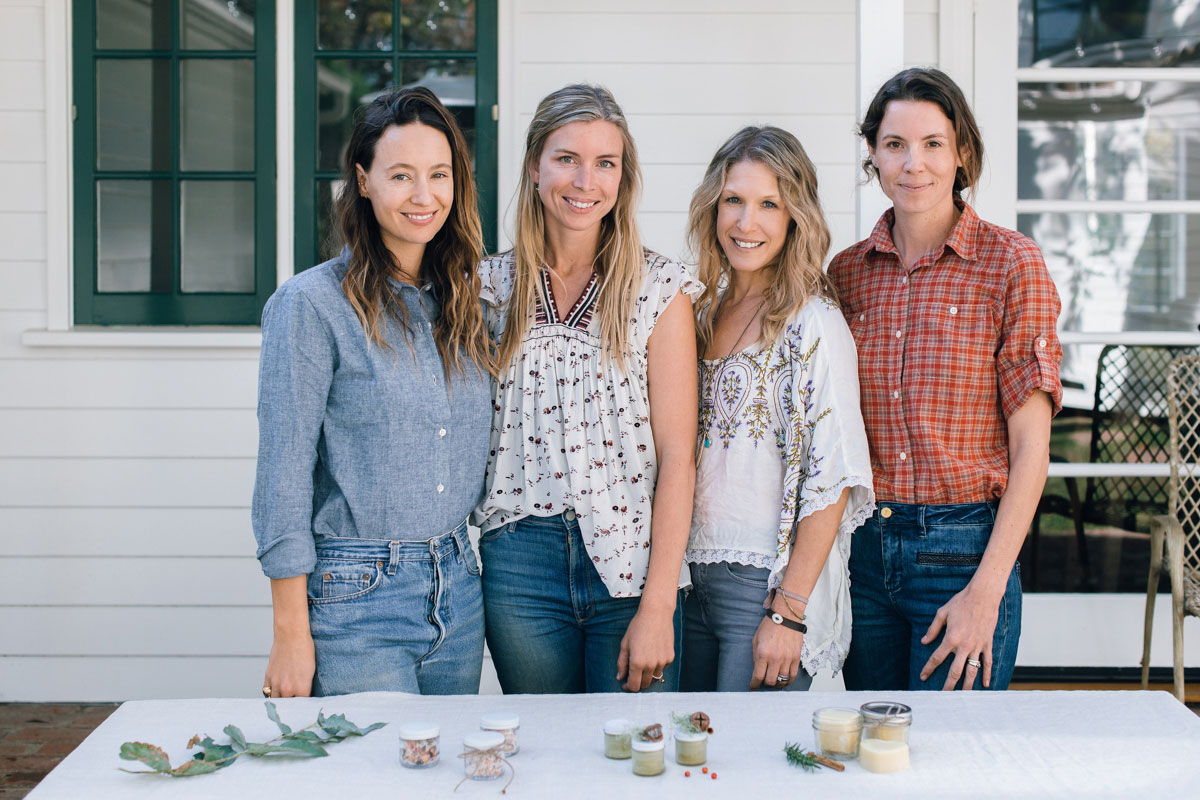 Making your own holiday gifts is such a thoughtful gesture and makes for a fun afternoon. It's something I love to do every year. This year, I reached out to Women's Heritage Skillshare for help putting together some ideas for homemade gifts. Started by three friends and mothers—herbalist Ashley Moore, animal specialist Lauren Malloy, and chef Emma Moore—Women's Heritage Skillshare hosts workshops all over Santa Barbara County in an effort to bring women together and resurrect the arts and the crafts from decades' past. The workshops cover an array of topics, including fermentation, herbal medicine, foraging, and woodworking.
During my afternoon with the lovely founders, we created three DIY holiday gifts; herbal bath soaking salts with dried flowers, an essential oil-infused eucalyptus chest rub (perfect for moms with children getting colds often this time of year!), and cinnamon and cardamom lotion bars made with coconut oil. All three projects are easy to put together and really beautiful in their presentation, plus, they're completely natural. I hope you enjoy making them! XXJKE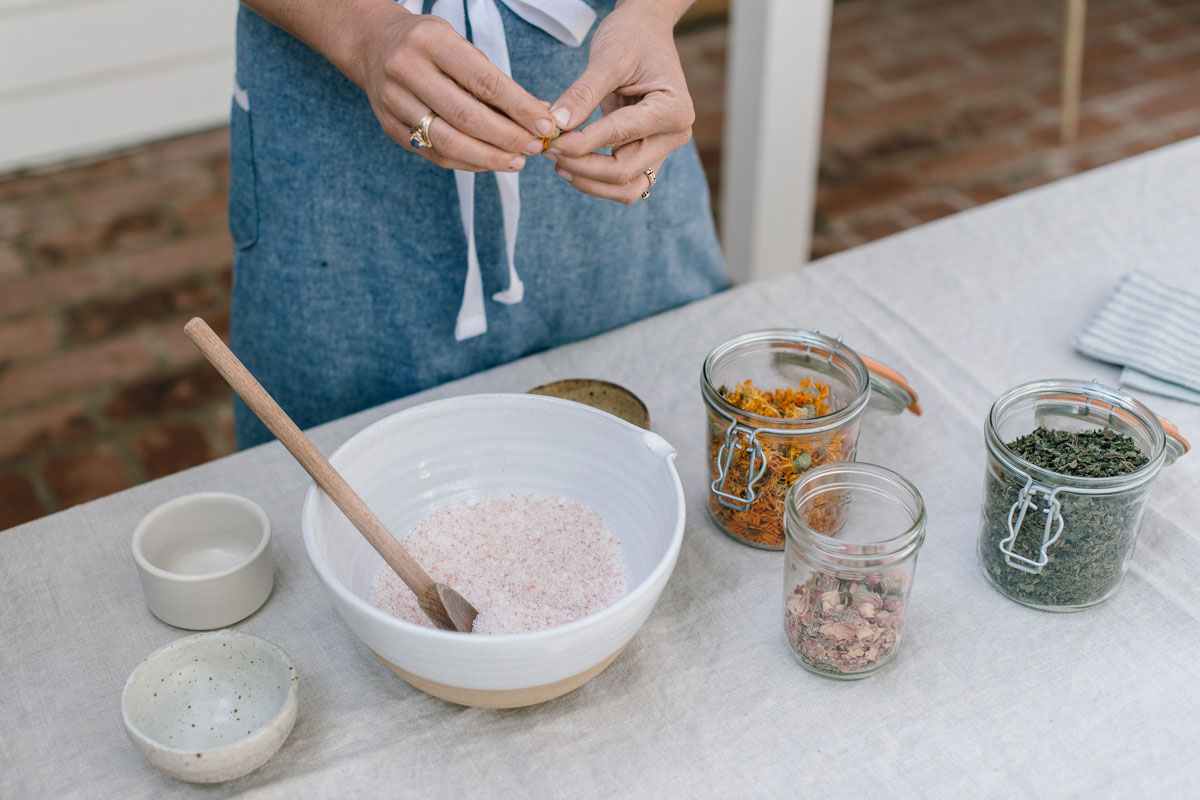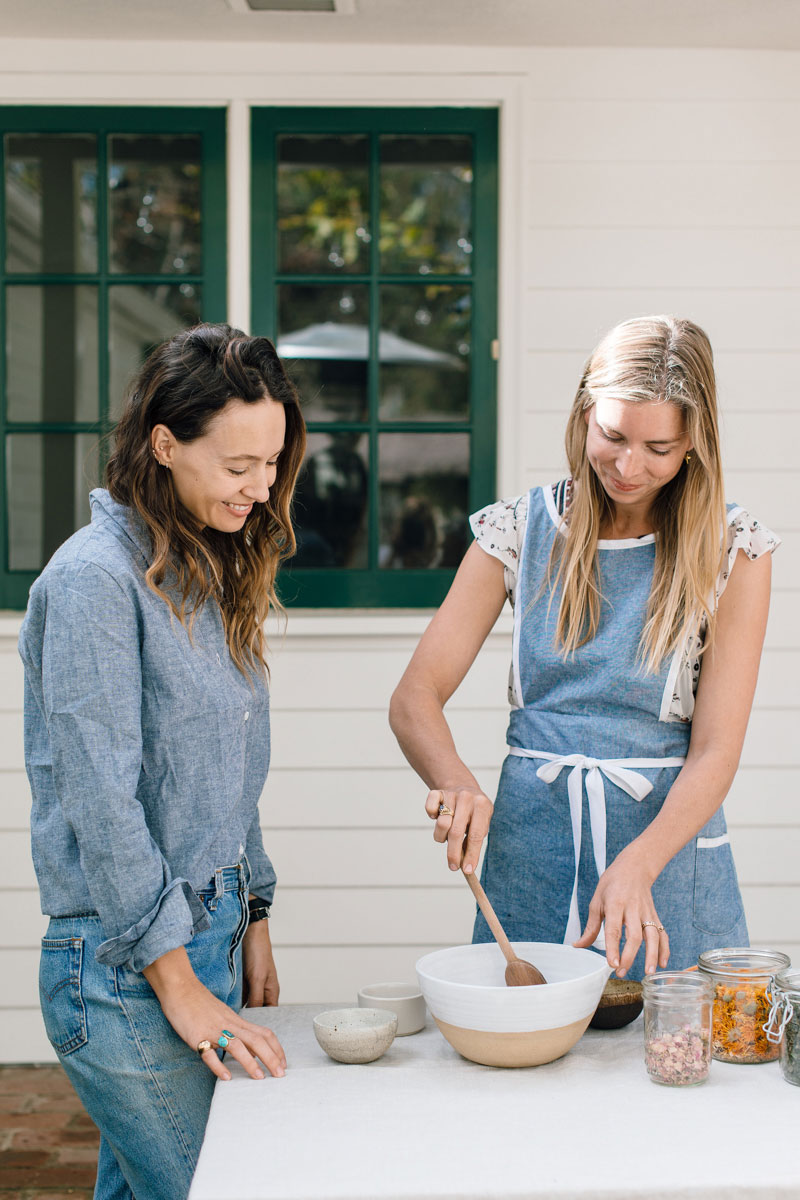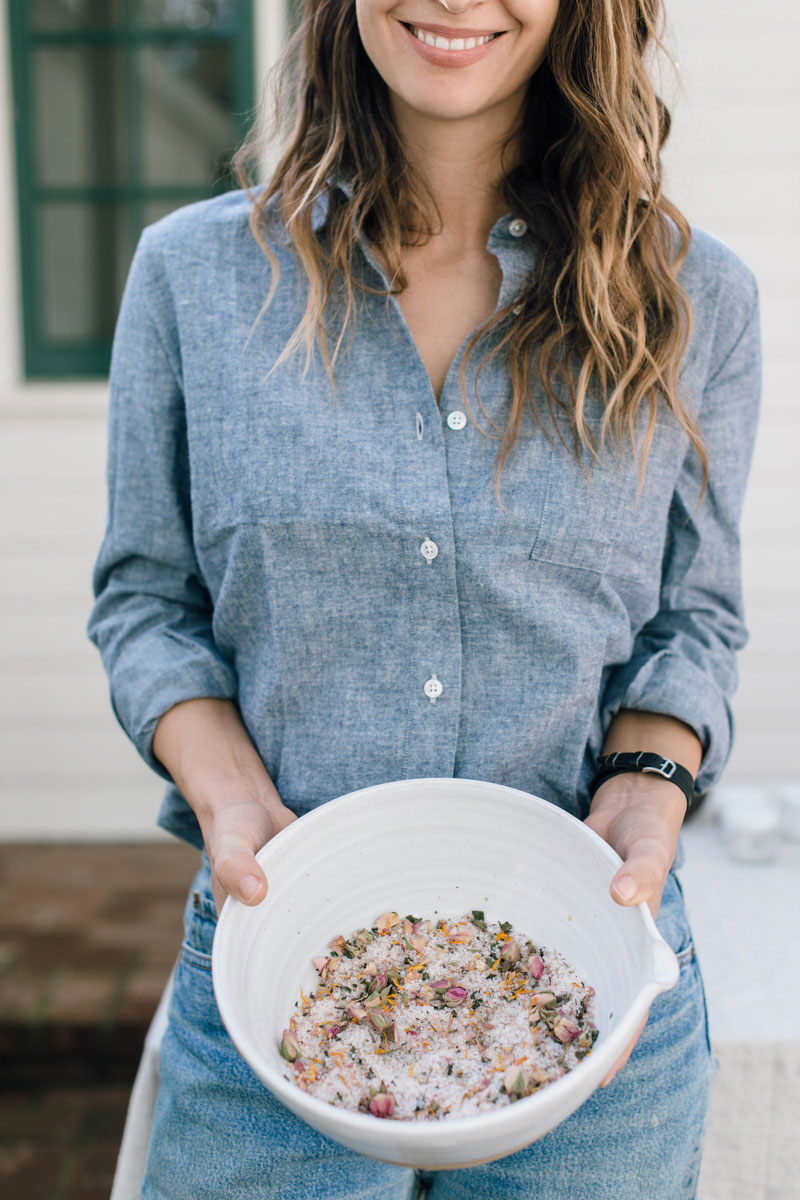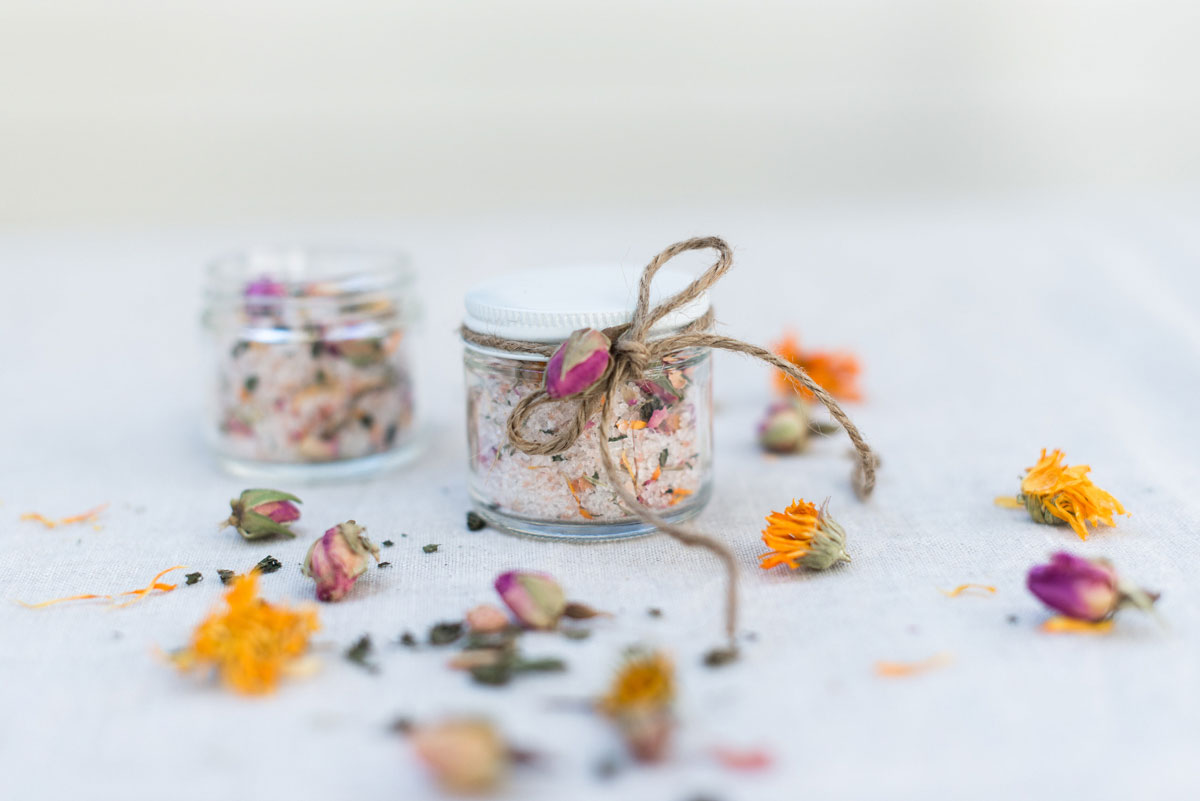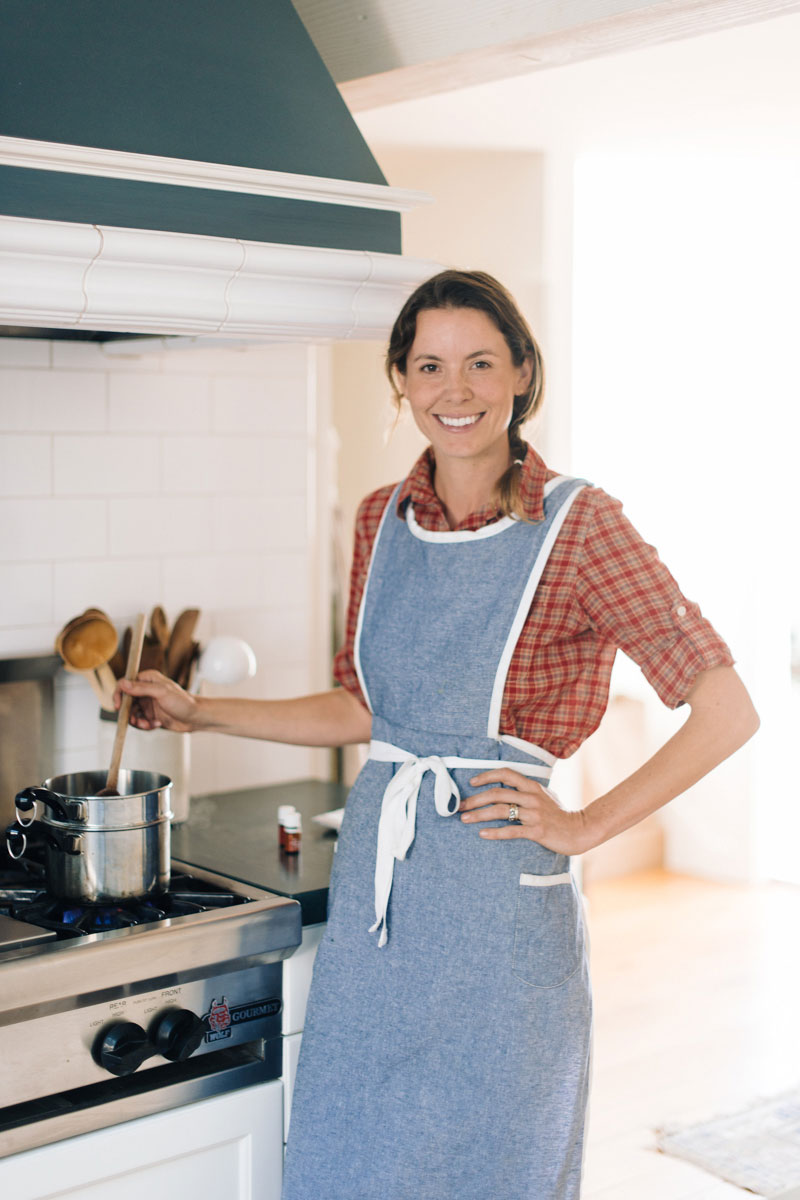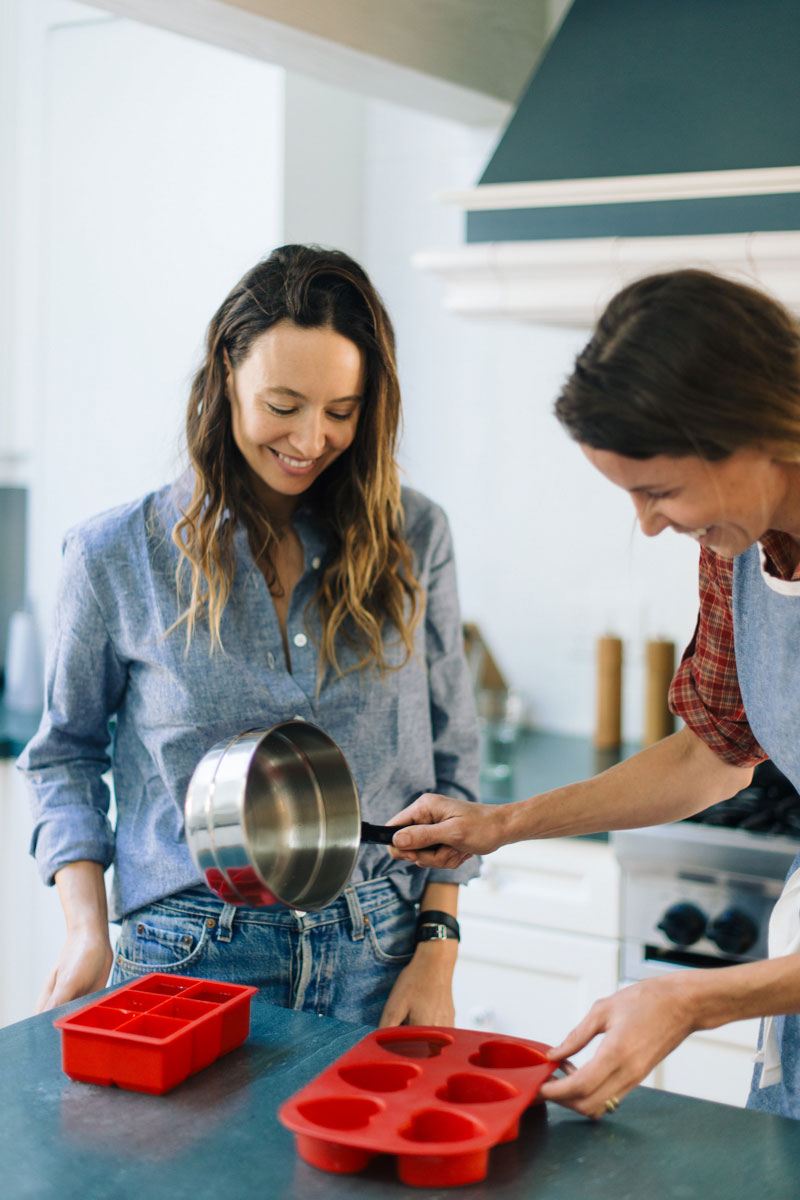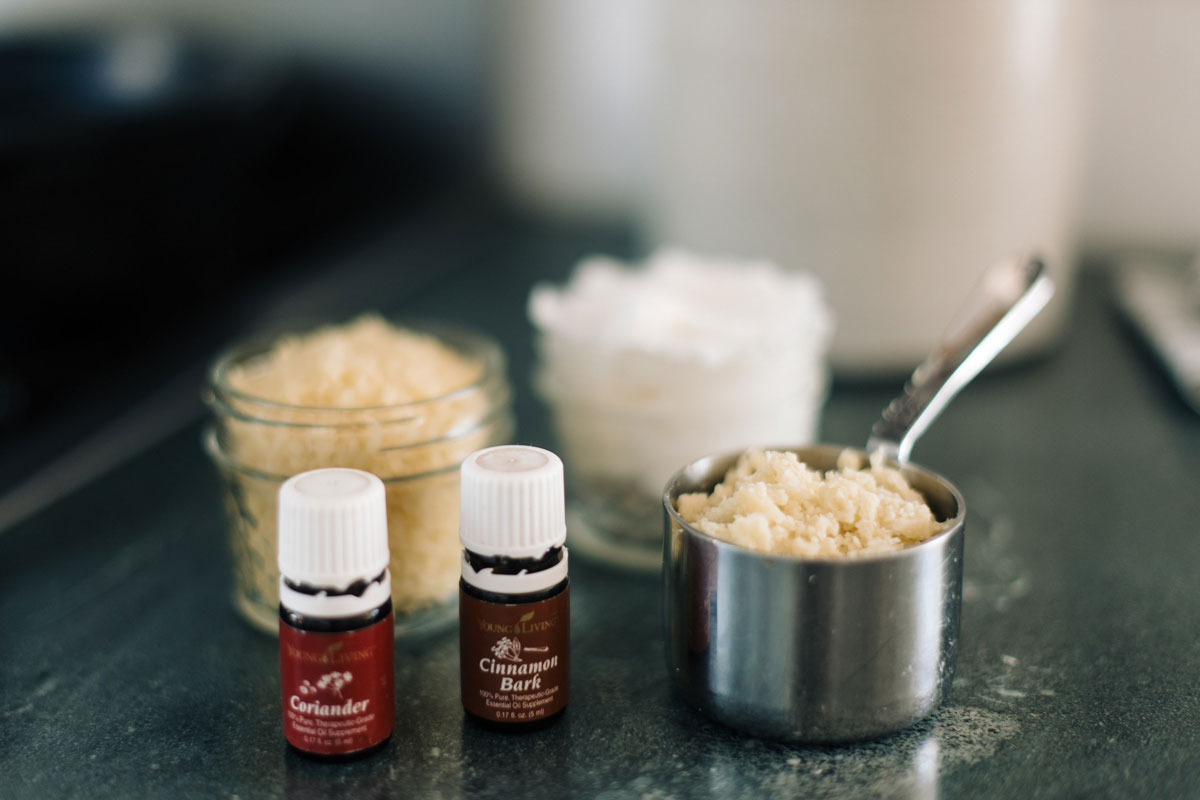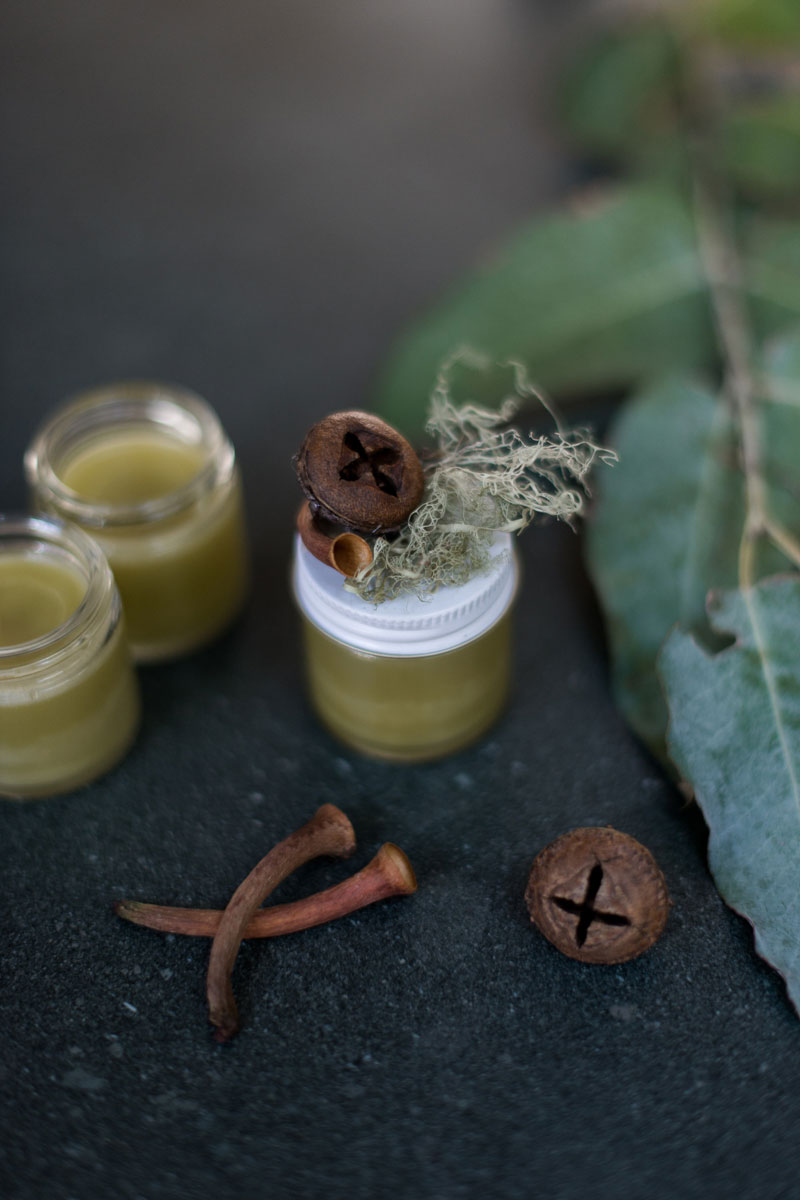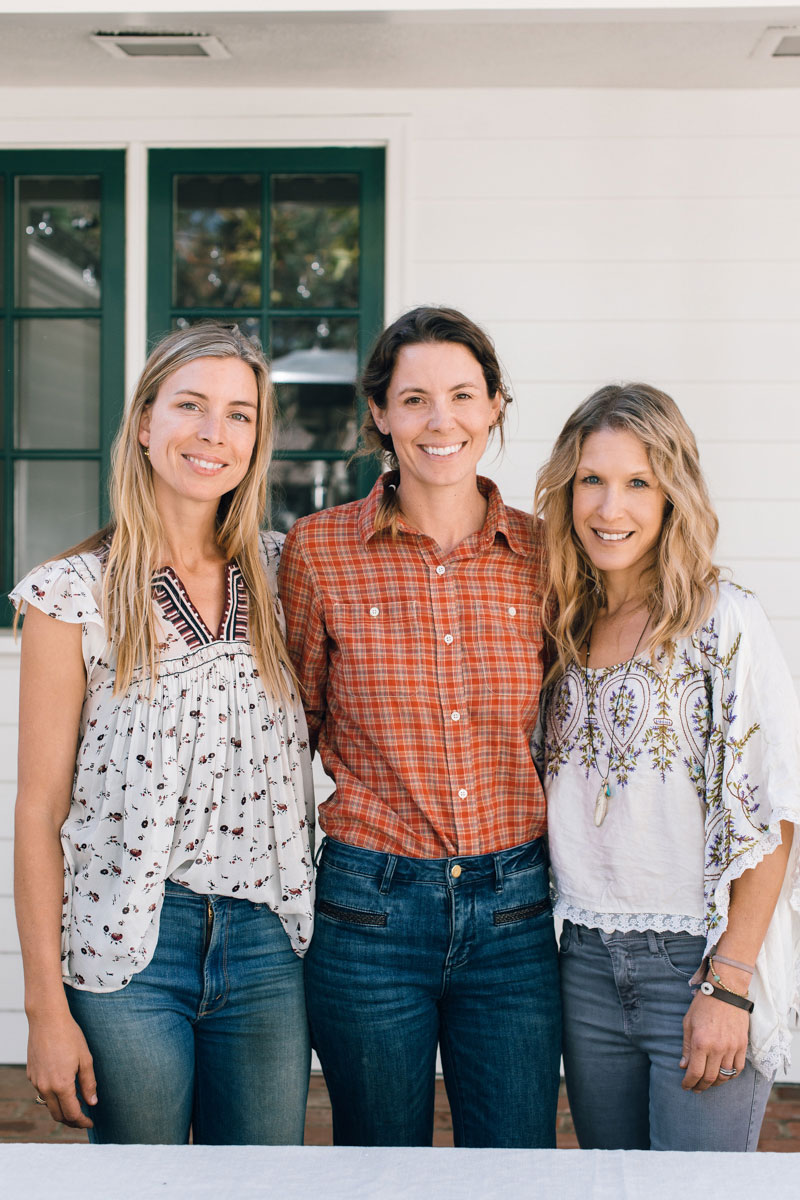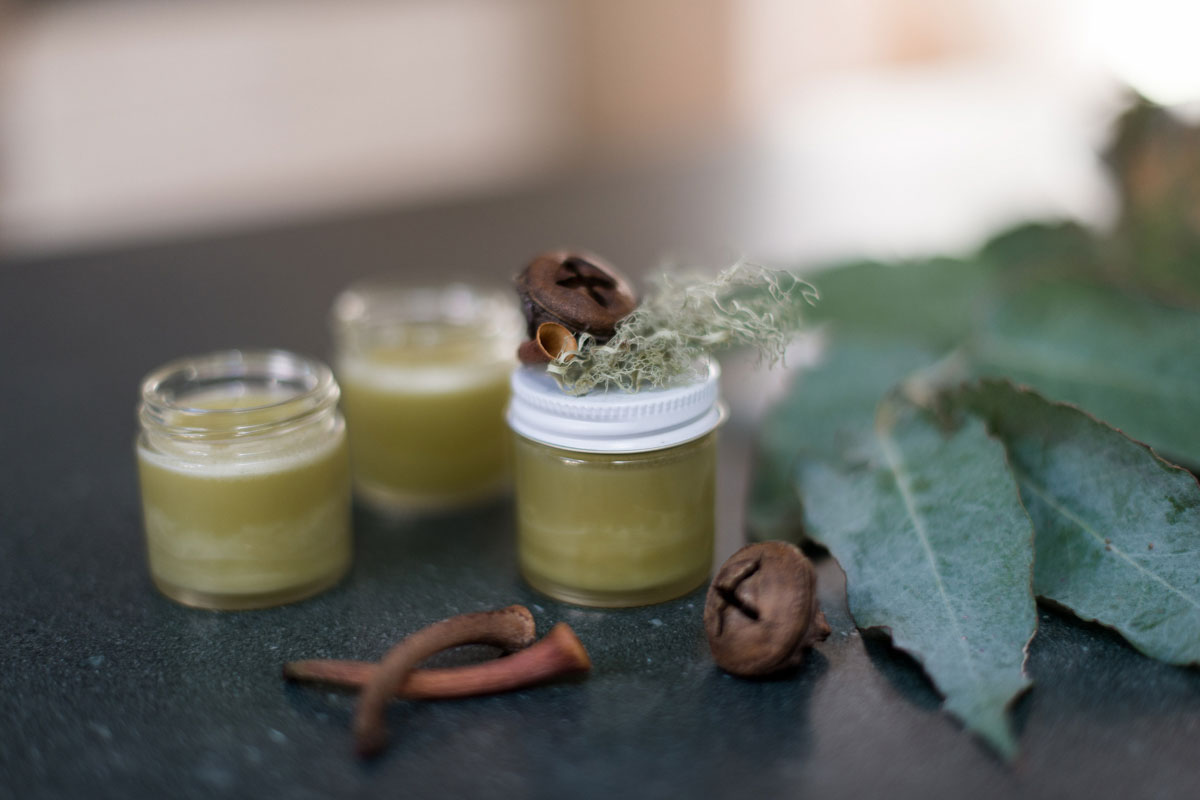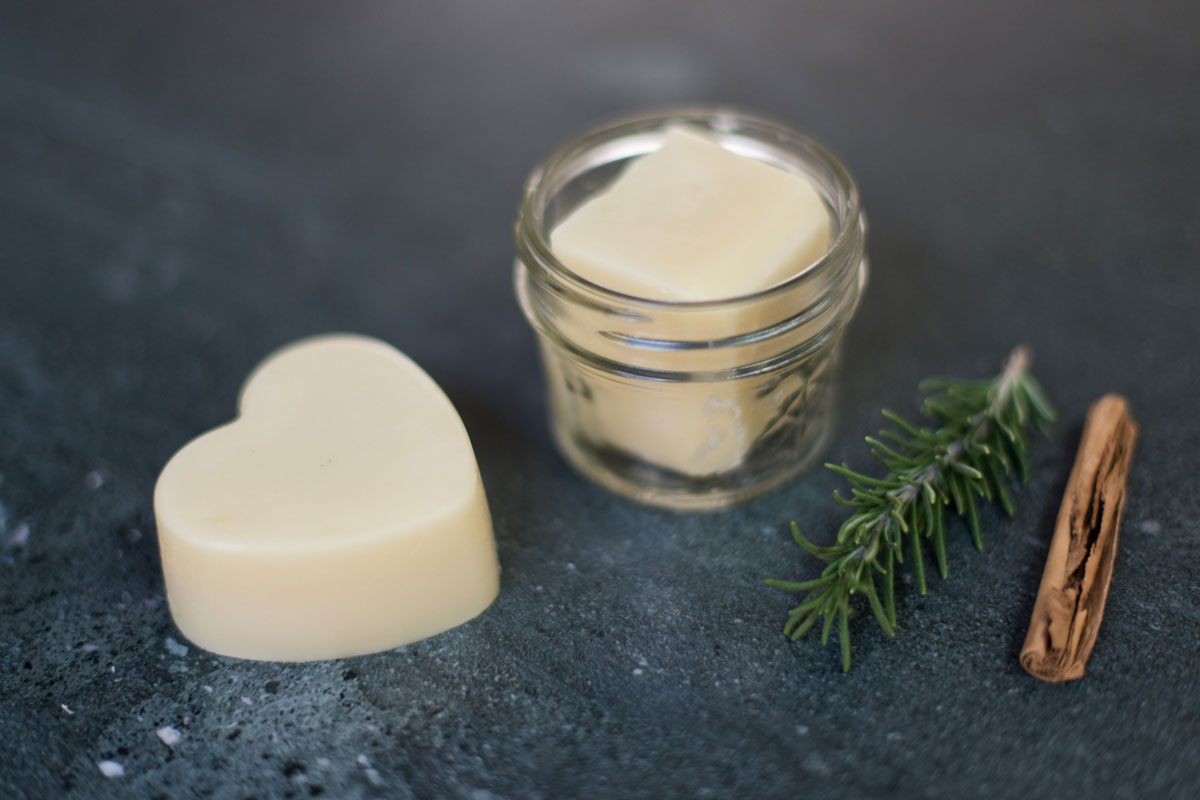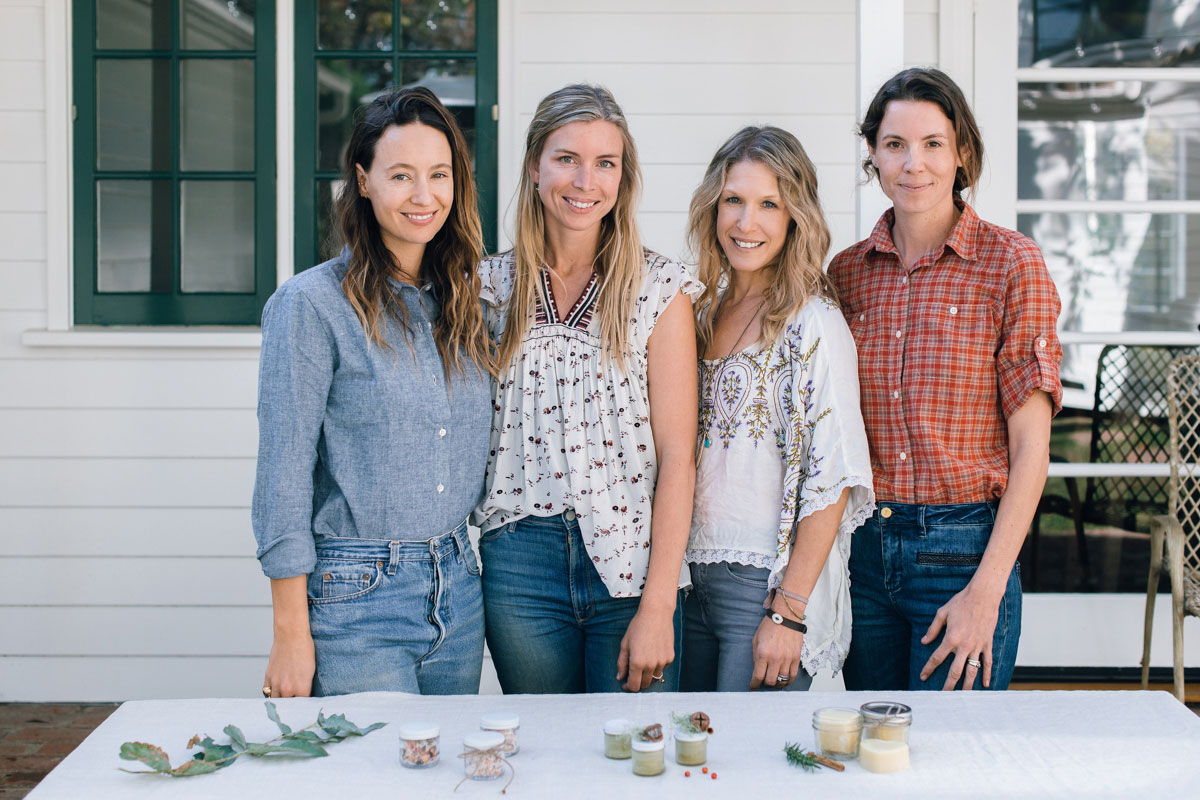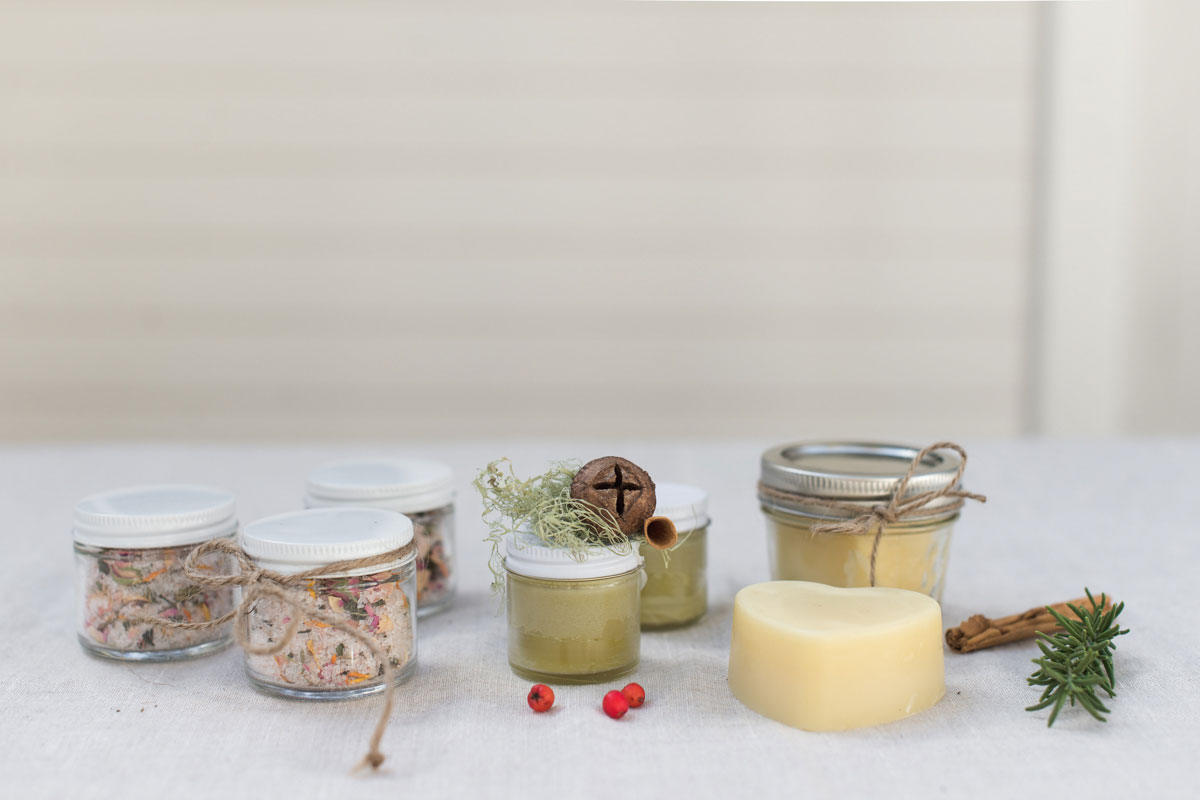 Recipe
Eucalyptus Chest Rub
Servings: Makes 4-5 1oz jars
Units:
Ingredients
1/2 cup

118 ml

olive oil infused with herbs
2 tablespoons beeswax pastilles
1/4 teaspoon vitamin E oil
12-40 drops eucalyptus essential oil
To make an infused oil: Fill a mason jar 1/3 full with dried lavender, peppermint, wormwood and rosemary. Fill to 1 inch from top with organic olive oil. Put on the lid and give a good shake. Set in a sunny window and shake one time every day for 2-4 weeks. Strain out the solids, saving the oil.
To make your chest rub: In a double boiler, combine 1/2 c of your infused oil with 2 tablespoons beeswax pastilles. Heat on low until everything is melted together. Turn off the heat, add the vitamin e oil and the essential oil, stir to mix and pour into small jars. A eucalyptus pod glued to the top with a hot glue gun makes a sweet gift, and a good reminder for what is inside. To use, rub a little on your chest whenever your sinuses are clogged to ease congestion. (This makes a great all-purpose salve if you limit the essential oil to 2 or 3 drops).