Style
2021 Style Resolutions You're Guaranteed To Keep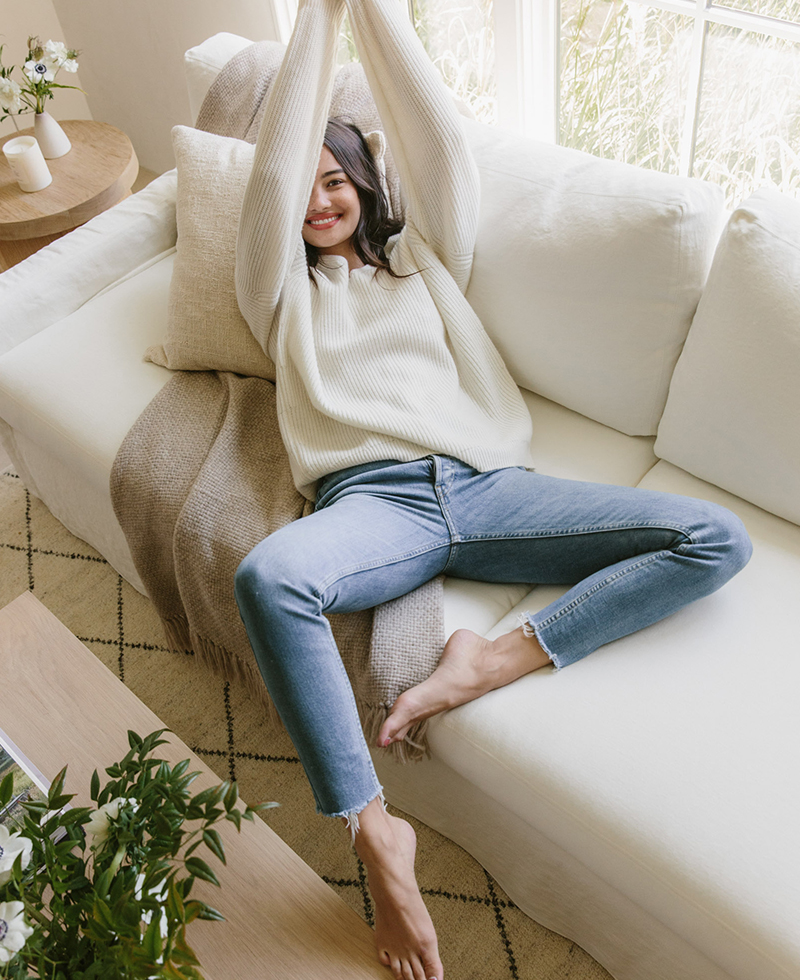 When we set our
2020 style resolutions
, we certainly didn't predict that year that we would have: sweatpants were the daily go-to, dressier moments were few and far between, and slippers were the footwear of choice. That's why this year, we're ready to create new closet intentions that we fully aim to keep. These four style resolutions are just what you need for the season of new beginnings.
1. Stay True To You
The beauty of daily a uniform is the ability to refresh your wardrobe by simply building upon the basics that you already have. Lean into the essentials that make you comfortable and ready for anything—like classic knits that are both timeless and ripe for all types of styling. From cashmere to cotton, it's about the pieces that celebrate and empower the power of you.
2. Take More Risks
We know what you're thinking: taking risks is the resolution that always seems to fall by the wayside. This year, we're planning with intention by focusing on balancing bold moments with subtlety. Think pops of animal print mixed with neutrals and shearling paired with everyday essentials. Take the time to play around with new shades and textures—you may surprise yourself with what you love.
3. Skip the Sweats
If 2020 was the year of sofa-side meetings in slippers and sweatpants, then we're ready to make 2021 the year of buttoned-up basics that work in the boardroom and beyond. Whether it's a new pair of Mules, a
polished blazer
(or
two
), or a collared shirt that instantly elevates your ensemble, fusing comfort with refinement will never disappoint.
4. Reach New Heights
A new year presents an entirely new set of possibilities, and we're ready to channel that energy into new and improved shoes. With all forms of flats already on deck, why not shift your focus to the pairs that bring a boost to any outfit? From
Kitten Heel Mules
to Chelsea Boots, this is the year for footwear that's grounded in a fresh perspective.   
Photos by Nicki Sebastian