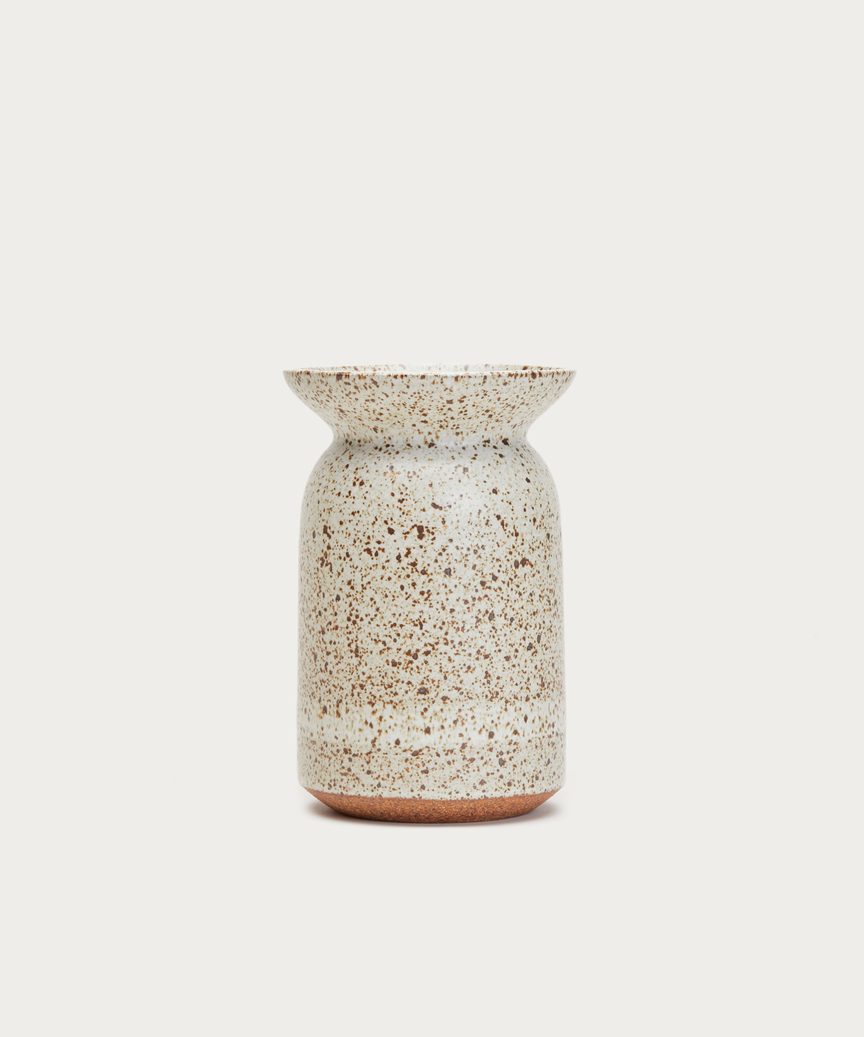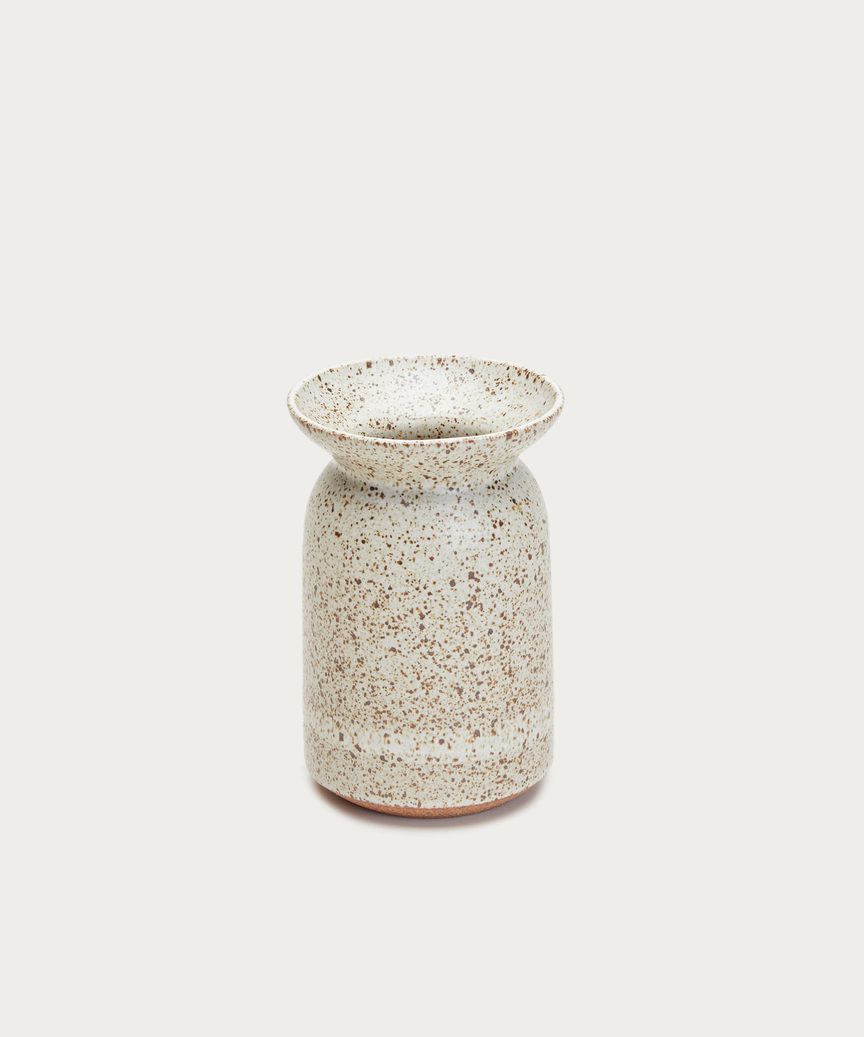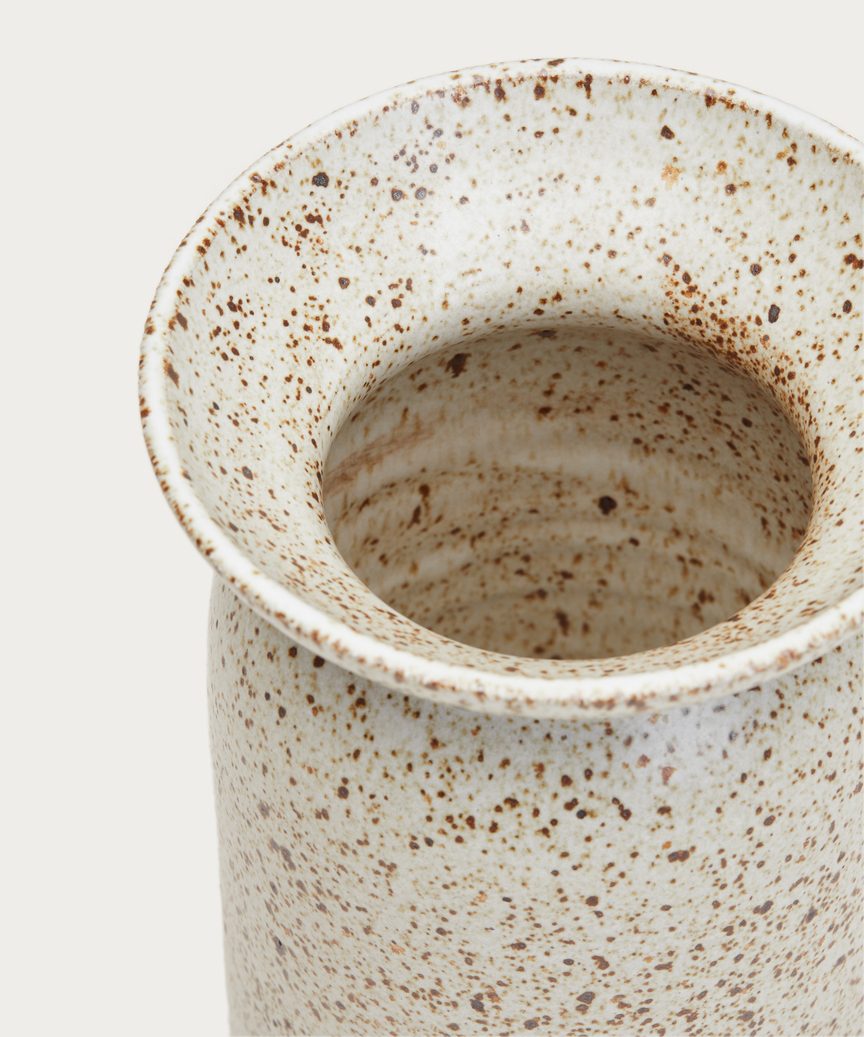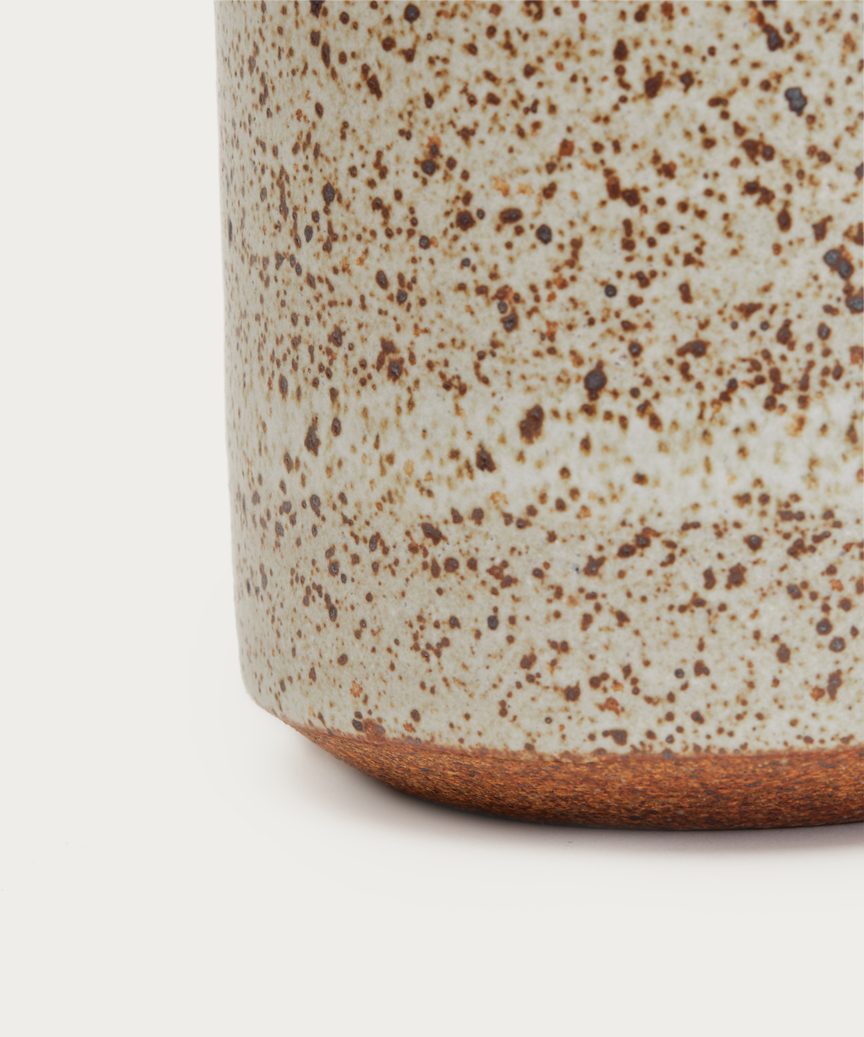 Victoria Morris
Wide Mouth Vase
Natural Speckle
Or 4 payments of
$83.75

California-native Victoria Morris' one-of-a-kind handmade lamps, vases and bowls are all at once simple and classic, rustic and refined - drawing influence from mid-century Scandinavian design and minimalist Japanese aesthetics. The Wide Mouth Vase in this muted speckled pattern serves as the ideal accent piece or vessel for your favorite blooms. Victoria Morris ceramic pieces are made by hand and have variations in glaze color, pattern and texture that are unique to each piece.
Dimensions
Measures 7.75" height x 4.75" diameter.
Materials
Ceramic. Handmade in Los Angeles, CA.